Have A Nice Life announce new album, Sea of Worry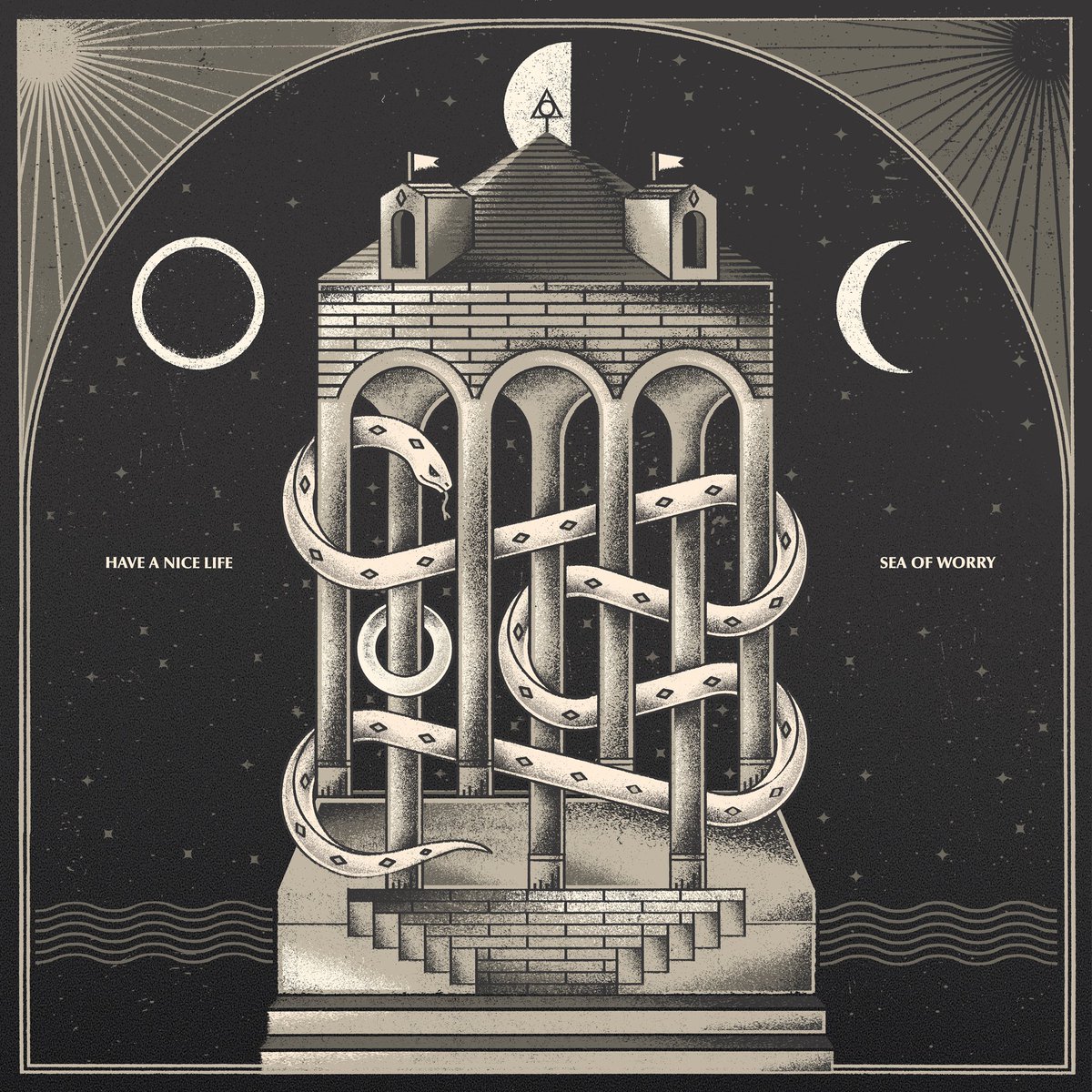 Have A Nice Life, the dark, eclectic post-punk/shoegaze duo from Connecticut, earlier this year announced they'd be releasing a new album. And now, it's official: Have A Nice Life's Sea of Worry will be released on November 8 via The Flenser. That's the album's artwork above. The band have also shared a teaser from the new album featuring clips of new music, which you can hear below. The band recently performed some new material this month at Psycho Las Vegas, though this will be their first set of new songs in five years. Pre-orders will go live here on Tuesday, August 27.
Update: The band have shared the tracklist and title track from the album. Check those out below.
Have A Nice Life's previous album was 2014's The Unnatural World.
Have A Nice Life Sea of Worry tracklist:
1. Sea Of Worry
2. Dracula Bells
3. Science Beat
4. Trespassers W
5. Everything We Forget
6. Lords of Tresserhorn
7. Destinos
The Flenser was recently featured in our monthly metal column as one of Five Labels Keeping Metal Interesting in 2019.