Hear a new song from Shady Bug, "Lizard"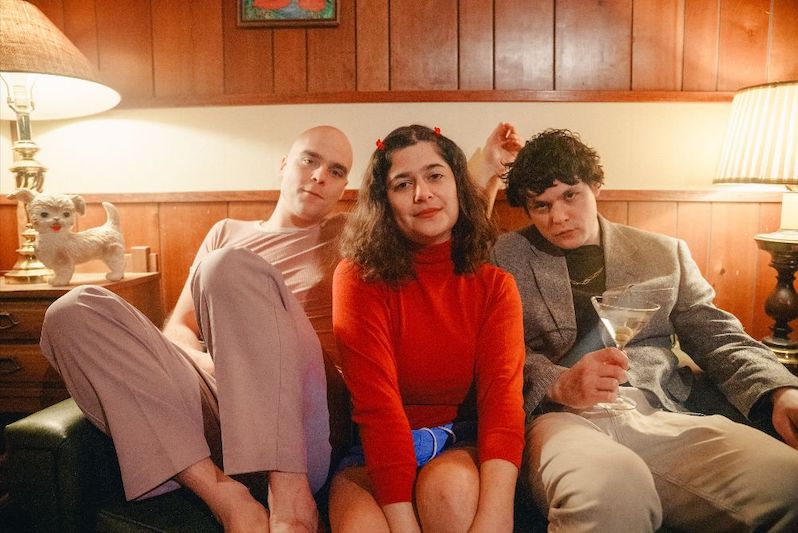 On June 30, the grungy, melodic St. Louis indie rock outfit Shady Bug release a new EP, What's the Use?, via Exploding in Sound. The new EP was recorded with Pile's Alex Molini, and today the group have shared a new song, "Lizard," which you can hear below via its new panoramic video, directed by Lana Dvorak and shot by Dylan Schnitker.
Shady Bug's Hannah Rainey said in a statement, "Lizard was written while I was still in my relationship but I knew I needed to leave so I could grow, aka shed my old layer of lizard skin. It was really hard to leave the relationship because I knew I would regret either decision and be sad. Tossing and turning, not knowing how to go on. The Lizard year is a reflection of wanting that growth so bad but having many doubts.
"We made a cowboy themed music video which I am very excited about. The outro is really long and we crescendo into a nuts fuzz loud wildin' out section. We were lucky to get to be in the Pile HQ in [Alex] Molini's studio – I got to use my own amp but also Rick [Maguire]'s and we had big stacks and Molini's amps to work with. I got to play the outro loud as fuck and make insane feedback noises which was really fun to record."
Shady Bug What's the Use? tracklist:
1. zero expectations
2. frog baby
3. popsicle
4. favor
5. waking up hot
6. lizard