Hear the new Idles single, "A Hymn"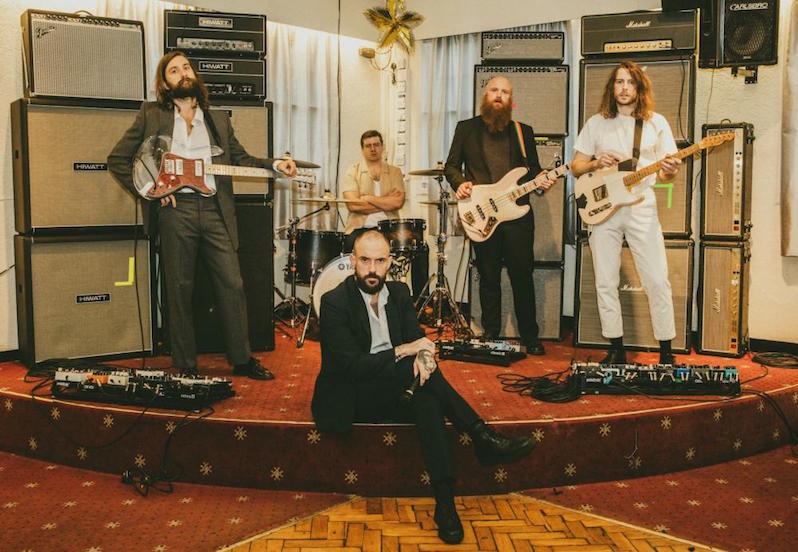 Idles recently announced the upcoming release of their third album, Ultra Mono. And the Bristol band recently released a handful of singles from the album as part of a steady sequence of tracks leading up to the album's release, including the rhythmic stomp of "Grounds" and the characteristically heavy punch of "Mr. Motivator." Today the band's shared another new single, titled "A Hymn." It's a little slower, a little gloomier, a little shoegazier, and a completely different approach than the previous two singles the band released. Hear it below.
Ultra Mono follows 2018′s Joy As an Act of Resistance.
Idles Ultra Mono tracklist:
1. War
2. Grounds
3. Mr. Motivator
4. Anxiety
5. Kill Them With Kindness
6. Model Village
7. Ne Touche Pas Moi (feat. Jehnny Beth)
8. Carcinogenic
9. Reigns
10. The Lover
11. A Hymn
12. Danke
Idles' "Mother" is on our list of the Top 150 Songs of the 2010s.