Top 150 Songs of the 2010s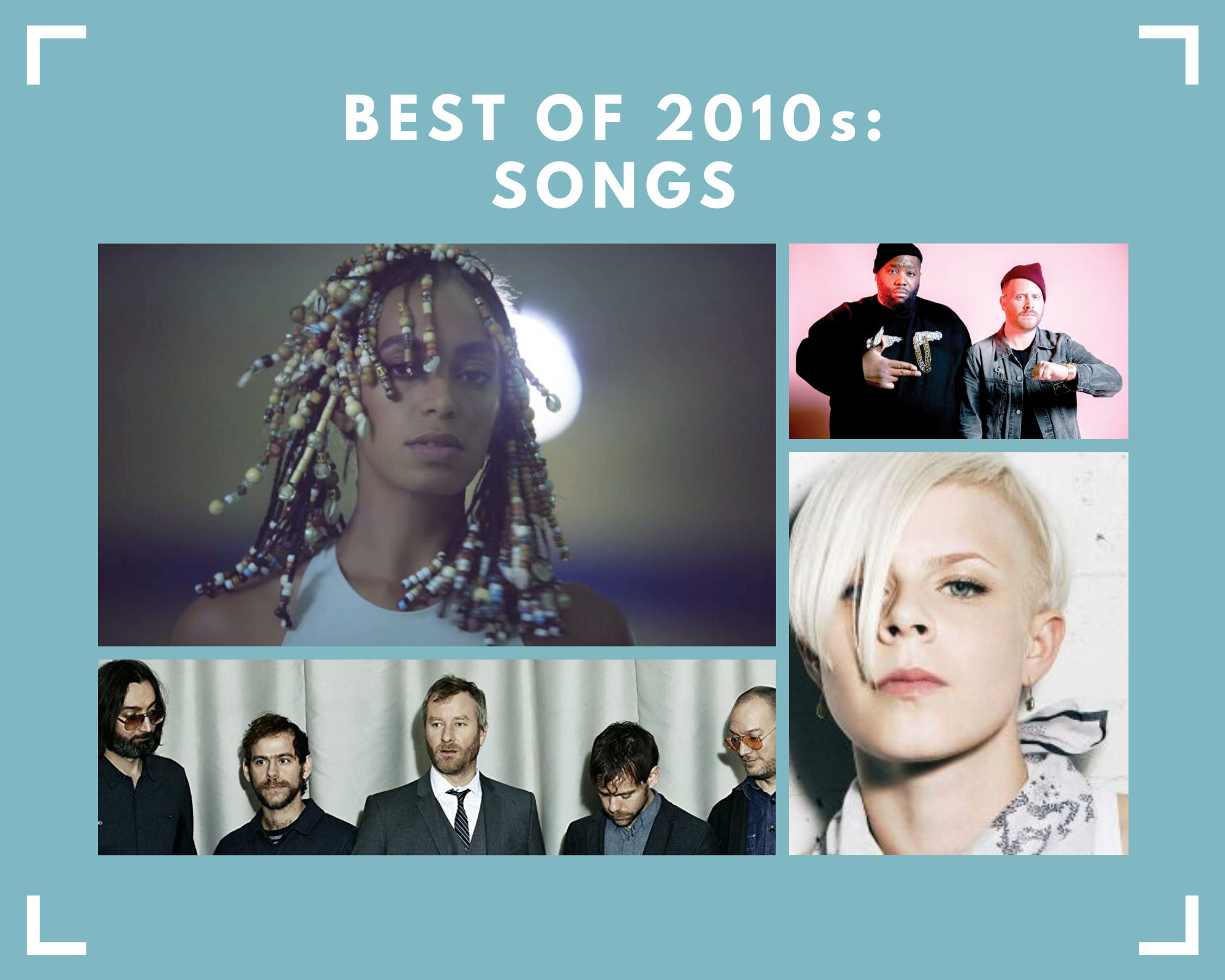 OK…now, the decade is finally over. And don't even start with that "actually, the new decade starts in 2021″ stuff because we're not buying it. And things are tense enough as it is—we don't need one more thing to worry about at the end of this year. But for as exhausting as the past 10 years have been, there's something we've been able to count on, namely the quality of the music we heard. Well, there was plenty of music we didn't like—a lot of it sounded like commercial jingles for for-profit universities and luxury sedans—but the good is what we remembered.
In compiling a list of the best songs of the past decade, we considered a number of things: Was it significant culturally? Was it innovative? Did it change our perspective in some way, or lead us to think differently about how we hear something? And most importantly, does it slap? These 150 songs are all some combination of yeses to these questions, particularly number four. These are the top 150 songs of the 2010s.
Hear (most of) these 150 songs on our Spotify playlist.
---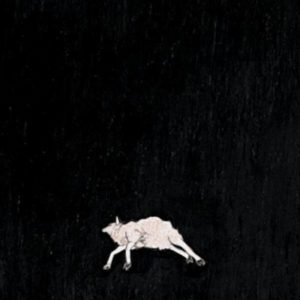 150. Purity Ring – "Fineshrine" (2012)
The coy producer dude creating electro soundscapes for female vocals was a viable business model over the past ten years but perhaps none as haunting as Purity Ring. "Fineshrine" is a cerebral earworm, both beautiful and macabre. Megan James has power-pop vocals that are enshrouded with gothic mysticism and Corin Roddick's production is dreamlike but bouncy, having blessed tracks for Danny Brown and Ab-Soul beyond his main project. To be sure, "Fineshrine" is about relationships but the song is very concerned with the physiological processes that come with the requisite submission that comes with entrusting ourselves to someone else: the sternum is jabbed and the flesh is sliced open as a conduit to access the ribs' sanctuary. It's a love song that acquiesces on the vulnerability that comes with trusting others so intimately. There's such a humming daze in James' voice, she never seems particularly upset about the gore, just viscerally aware. – Paul Glanting
---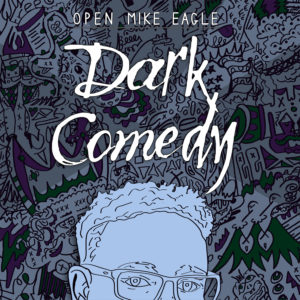 149. Open Mike Eagle – "Doug Stamper" (feat. Hannibal Buress) (2014)
If a hip-hop song's success can be measured by the strength of its one-liners, "Doug Stamper" is a 15 out of 10, right down to Mike's flubbed beginning of the second verse ("uughh, fuck, timing, shit!"). The L.A. emcee and Hannibal Buress, in a guest verse for the ages, deliver a bullet-pointed list of advice nuggets that range from the practical ("Any karaoke fans here? If so don't get drunk and do 'Kashmir'") to the absurd ("Don't say 'bro', bruh, say 'Mansierre'"), with some extra detail given to practical, midsize sedans ("Yarrrrris!"). Verdict's out on whether the advice is any good, but damned if they don't make a compelling case. – Jeff Terich
---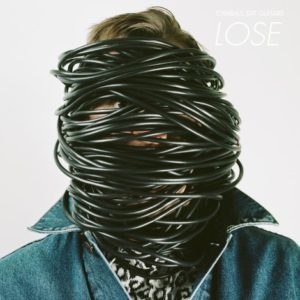 148. Cymbals Eat Guitars – "Jackson" (2014)
It's the end of the decade and perhaps you might have asked, "where are the emo-tinged Springsteen-influenced gems?" Well my friend, I have a treat for you. Few tracks within the fourth wave of hybridized indie/emo has done more to define the genre's malleability than "Jackson." In a furious relief of beautiful twinkly melange and Joseph D'Agostino's painfully beautiful vocals, there's an honesty here that feels as raw as the production itself, with walls of encompassing bold and stark static by John Agnello. "Jackson" solidified one thing among this decade—that D'Agostino is one of our most talented songwriters, and it merits paying attention wherever he goes next. – Brian Roesler
---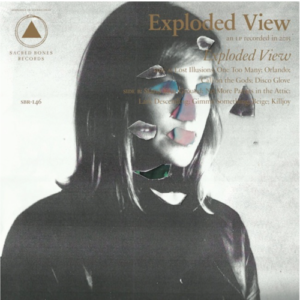 147. Exploded View – "No More Parties in the Attic" (2016)
It's been a bad era for DIY spaces, both ravaged by tragedy and evicted to make room for condos and multi-million-dollar media companies. Exploded View, an experimental psychedelic post-punk collaboration between British singer Anika and a trio of Mexico City-based musicians, deliver this elegy for the weirdos' safe spaces, staring down the wrecking ball amid blaring, siren-like synths and a hypnotic bassline. "And the demolition men take all that we behold/And we're stripped bare-naked, for all to see," sings Anika, sharing a sad and chilling reminder of how art and culture die when there's profit and power up for grabs. – Jeff Terich
---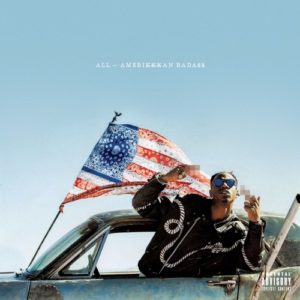 146. Joey Bada$$ – "Temptation" (2017)
Featuring a sample of nine year old Zianna Oliphant's speech to a council meeting following the death of Keith Lamont Scott, "Temptation" finds Joey Bada$$ using his platform to confront racism and the atrocities that occur every day in its name in America. The song's beat is catchy and almost distracts from the heavy content, but the intro and outro's use of Oliphant's powerful words pull the listener back in for a reality check. Joey brings to light the misuse of religion to not protect people, but hurt them, employing big hooks while calling out the hypocrisies that society gets away with far too often.  – Virginia Croft
---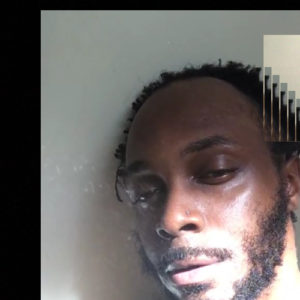 145. JPEGMAFIA – "1531 N. Calvert" (2018)
You think you know JPEGMAFIA? Can you ever really know JPEGMAFIA? The leadoff track on the rapper/producer's breakthrough album Veteran, named because he's an actual Air Force veteran, makes that a difficult question to answer. Over hypnotic industrial-trap beats, the Baltimore emcee spends his two-and-a-half minutes starting a one-sided beef with Drake, shouting out Ice Cube, getting inappropriately sexual about Kellyanne Conway and expressing a wish that his record gets bad reviews. He's a troll, an instigator, a joker and even a smooth-as-hell crooner for about three seconds, talking shit like he's gunning for a Pulitzer. Damn, Peggy. – Jeff Terich
---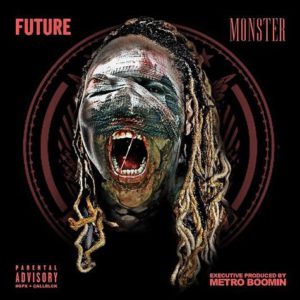 144. Future – "Codeine Crazy" (2014)
So much of Future's music deals with self-medication: trying and, often, failing to find something to numb the pain. Sometimes, it reads as uncomplicated, just a rapper rapping about drugs, like so many do. But "Codeine Crazy" isn't like that. "Codeine Crazy" is Future's clearest, most open attempt to connect his drug use to his pain, to make the connection explicit. Like Danny Brown, Future evinces an understanding of trauma—of the truism that money and drugs can't really save you. As TM88's woozy beat becomes a vortex, Future imagines "drowning in Actavis, suicide." It's narcotized; it's despairing; it's brutally honest. This is the sound of looking into the wound and seeing that it's not healing. – Ben Dickerson
---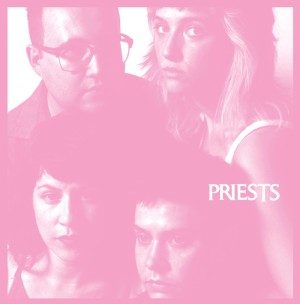 143. Priests – "Pink White House" (2017)
Priests announced their impending, indefinite hiatus at the end of 2019, but it's easy to hear how a band that burns as bright as the Washington, D.C. post-punk group does on Nothing Feels Natural standout "Pink White House" could easily burn twice as fast. A sprint from the firing of the starting gun, "Pink White House" circles into mania with each of Katie Alice Greer's readings of the absurdities and anxieties of modern life, from false choices to problematic pacifications and the illusion of participation in a system that's designed to be limited. If you don't feel simultaneously frustrated and ecstatic by the end of its psychedelic punk spiral, maybe you need to listen closer. – Jeff Terich
---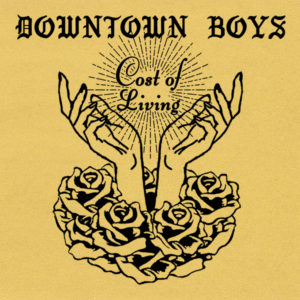 142. Downtown Boys – "A Wall" (2017)
After a year's worth of hostile, racist pledges from then-candidate Trump to build a wall, it was only a matter of time before enterprising punks took a sledgehammer to those hollow, divisive brick-and-mortar promises. The first single from Cost of Living, the follow-up to the Rhode Island band's auspiciously titled Full Communism, finds vocalists Victoria Ruiz and Joey DeFrancesco taking turns taking swings, decrying that "A wall is just a wall" while using their voice to instigate some civil disobedience: "Am I under arrest? Fuck it!" At a time when it seems punk's activist voice sometimes feels muted at best, "A Wall" is a bullhorn blaring squarely in the direction of the problem. – Jeff Terich
---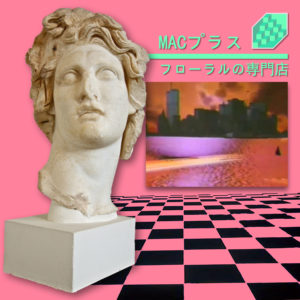 141. Macintosh Plus – "リサフランク420 / 現代のコンピュー" (2011)
If the dizzying pace of technological advancement is leading us toward a cultural apocalypse—or, at the very least, through some extremely worrisome growing pains — vaporwave takes refuge in a time when computers were too awkward and clunky to be menacing. Macintosh Plus's "リサフランク420 / 現代のコンピュー"—which translates, hilariously, to "Lisa Frank 420/Modern Computing"—is the purest distillation of that genre, warping Diana Ross's "It's Your Move" into a seven-minute, pitch-shifted epic that draws a line directly from pop to waiting-room Muzak (or to some of Brian Eno's corporate commissions). It's what you'd imagine playing over the P.A. system in a SimCity mall, or what it'd sound like if Ableton had existed for Windows 95. As a pastiche pieced together from fragments of pop culture debris, "Lisa Frank 420/Modern Computing" feels somehow both dated and timeless, alien and familiar. – Sam Prickett
---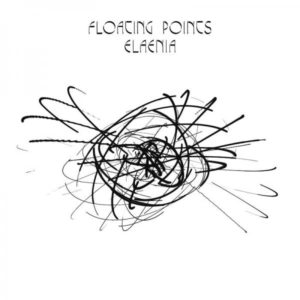 140. Floating Points – "Silhouettes (I, II, III)" (2015)
The music that Sam Shepherd makes as Floating Points can generally be classified as "electronic," but in "Silhouettes," the sprawling focal point of his debut Elaenia, Shepherd uses his ear as a producer and DJ to guide an ensemble through a multi-part session that's part jazz fusion, part rock epic, and all stunner. At no point does its 11 minutes become anything less than gripping, each successive movement heightening the drama and building to an even higher peak. It's only in the opening drone of Rhodes piano and the undercurrent of synth-prog improvisation that "Silhouettes" feels like it bears any resemblance to club music. This isn't meant for the disco—it aims for the cosmos. – Jeff Terich
---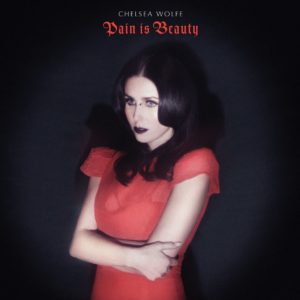 139. Chelsea Wolfe – "Feral Love" (2013)
When the haunting riff that opens the opening track of Chelsea Wolfe's Pain is Beauty was used in a trailer for the 2013 season of HBO's Game of Thrones, it cracked the door open for a larger audience to be introduced to the California darkwave queen's sonic caverns. The song's tension gives way to a cinematic sense of dynamics, Wolfe's vocals carrying a hushed desperation that is layered with higher, more pleading cries. It is a fitting introduction to what still stands as her darkest album yet, and the perfect encapsulation of everything that makes her music some of the decade's most vital.  – Wil Lewellyn
---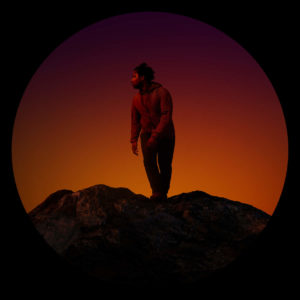 138. Sampha – "Blood On Me" (2017)
Sampha possesses a buttery croon that can immediately make a song seamlessly transition into pop perfection—his appearances on songs by SBTRKT, Katy B and Solange only made a good thing better. But his sense of emotional serenity is curiously absent on "Blood On Me," at once his funkiest and most unsettlingly paranoid tracks. "Grey hoodies, they cover their heads," he sings between heavy breaths and a convincing, creeping terror, setting up a scenario with no clear outcome but one that's not headed anywhere good. Sampha at his softest or most centered is sublime; this is a breakthrough performance on an entirely different level. – Jeff Terich
---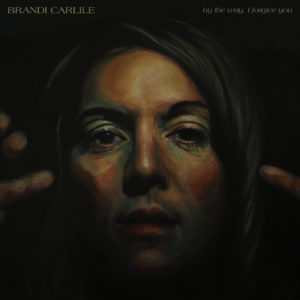 137. Brandi Carlile – "The Joke" (2018)
136. John Grant – "Glacier" (2013)
Brandi Carlile's Grammy Award-winning single "The Joke" was necessary after the 2016 election, in which a splintered chunk of the electorate seemingly restored power to a cadre of hayseeds who interpreted the results as permission to disparage those who didn't fit their prescribed ideals of masculinity or submissiveness. Brandi Carlile took the high road—unlike what I just did—and somehow peered through static walls of disinformation to give a soaring ballad of hope deferred to those affected. She also sang it far more powerfully than a Miss Universe judge or a kompromat'd evangelical ever could.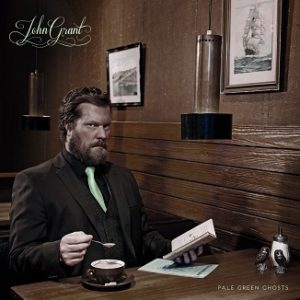 Five years earlier, John Grant covered similar terrain with the orchestral "Glacier," with special aim at the theocrats with his characteristic bluntness: "Don't you pay them fuckers/As they say 'No, never mind'/They don't give two shits about you." The grand piano extravagance and exaggerated classicism of "Glacier" hinted at the irony of its targets, but Grant's stunningly compassionate refrain for the maltreated is more than just making lemonade: "This pain/It is a glacier moving through you/And carving out deep valleys/And creating spectacular landscapes." I hope they're both right. Prove it, 2020 voters. – Paul Pearson
---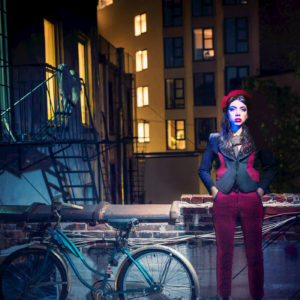 135. Hurray For the Riff Raff – "Pa'alante" (2017)
"Pa'lante" is a stirring and defiant call to arms. Alynda Segarra chose the title for this song from a newspaper of the Young Lords, a Puerto Rican civil rights organization. Their 13-point program called for the liberation of Puerto Ricans, Latinos, all "third world" people, and women, opposed the "amerikkkan" military, and advocated for socialism as well as community empowerment. When I say that "Pa'lante" is a call to arms, I mean a call to arms rooted firmly in the history of the fight for the liberation and self-determination of oppressed communities, in direct opposition to U.S. institutions built on class stratification and white supremacy. "Pa'lante," meaning "onwards," is not a call for endurance; it is a call for resistance. Thanks to its steady build and a vocal performance by Segarra for the ages, "Pa'lante" is an affecting call which demands a response. – Tyler Dunston
---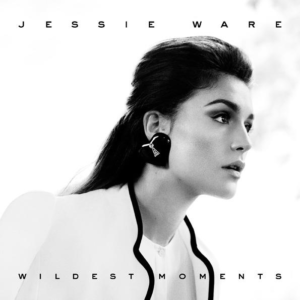 134. Jessie Ware – "Wildest Moments" (2012)
UK vocalist Jessie Ware occupies two spaces at once, fluent in club-ready bass and seductive sophisti-pop alike. "Wildest Moments" is neither, curiously, somehow surpassing the best of both with an emotional moment of pure pop. The beats snap, and there's a restraint to it that speaks to Ware's mastery of pop for grown-ass adults, but "Wildest Moments" ultimately aims much higher, a roll-credits climax of human frailty and fallibility that draws out the tears with every reading of the chorus: "Baby in our wildest moments, we can be the greatest…we can be the worst of all." – Jeff Terich
---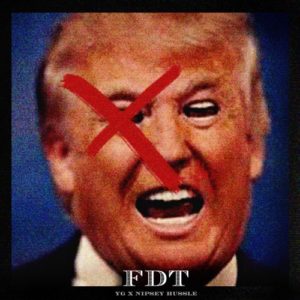 133. YG – "FDT" (feat. Nipsey Hussle) (2016)
The erstwhile Keenon Daequan Ray Jackson has a Compton Bloods rep, a budding filmography, and albums and even guest verses that far outpace Still Brazy. In short, YG didn't need this song. We, on the other hand, did. In this age of tone policing and #civility, "FDT" is as necessarily indelicate a rebuttal to MAGA as you can get. Released nine months after Donald Trump announced his presidential candidacy, YG and Nip start out incredulous to his efforts only to get progressively more pointed and profane ("Have a rally out in L.A., we gon' fuck it up/Home of the Rodney King riot, we don't give a fuck"). No other song of his—and few others worldwide—addressed this decade's political climate in America as succinctly. – Adam Blyweiss
---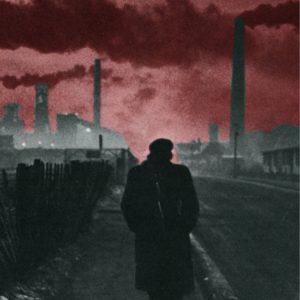 132. Thou – "Voices in the Wilderness" (2010)
Thou aren't precious or even predictable when it comes to their material; on one of their tour dates (ostensibly) in support of their 2018 album Magus, I saw them play a set half comprising acoustic songs and the other half a mix of older songs and an Alice In Chains cover—and zero songs from Magus. That wild-card sensibility is what makes them one of metal's most thrilling and curious bands, like how their towering epic, 2010's "Voices in the Wilderness," essentially only exists as a bonus track, and that's because they were too impatient to wait for a split EP to happen, as they noted in a comment on this very website. Funny how its 10-minute sprawl, then, equates to their most accessible and powerful moment, where sludge metal becomes a titanic anthem of apocalyptic visions, made all the grander for its inclusion of chants, piano and acoustic guitars. It might very well be their best song; lord knows if they'll ever play it again. – Jeff Terich
---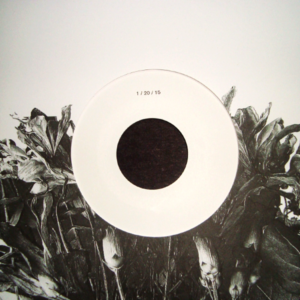 131. Sleater-Kinney – "Bury Our Friends" (2015)
"Bury Our Friends" doesn't sound like a band that had spent the previous nine years apart, engaged in different projects, different mediums, different industries. Despite Carrie Brownstein and Janet Weiss' brief year playing together as members of the solid but short-lived Wild Fang, there wasn't much indication that Sleater-Kinney even had a future. Then this happened, a taut, roaring rock anthem every bit as heavy as their best moments on their assumed final album The Woods but without the overwhelming blanket of distortion. As Corin Tucker opens the song, she sings of a determination and hunger that felt emblematic of one of America's best bands, reformed and ready to be heard again: "Today I am stitched, I am sewn/ Patch me up, I've got want in my bones." We learned earlier this year that the unified front the band put forth had fractures, with Weiss leaving the band due to creative differences, but we can still revisit this moment when nothing could hold them back. – Jeff Terich
---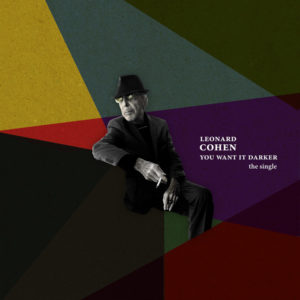 130. Leonard Cohen – "You Want It Darker" (2016)
In five decades of making music, Leonard Cohen's spun countless arresting turns of phrase, but none quite so chilling as "I'm ready, my Lord." Released just weeks before his own death, "You Want It Darker" is an unsettling, albeit dazzling dirge that addresses the almighty, just as Cohen was standing at the twilight of his own life. After a lifelong search for meaning beyond the corporeal, Cohen stared squarely at the face of the creator and challenged his inability to act when humanity brings about its own atrocities. This isn't a man at peace, but one with some fight still in him, even as the flame begins to dim. – Jeff Terich
---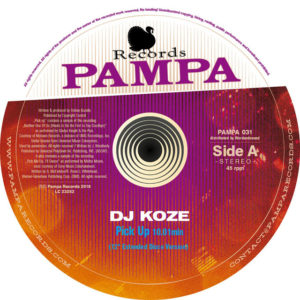 129. DJ Koze – "Pick Up" (2018)
"It's sad to think/I guess neither one of us/Wants to be the first to say goodbye." This line comes from a 1972 Gladys Knight song, but it feels so natural in "Pick Up" you'd be forgiven if you thought it was an original melody. DJ Koze slowly unspools these lines, delaying comprehension and gratification so that the final words somehow both satisfy us and break our hearts. Built out of bongos and a rush of disco synths, "Pick Up" somehow just keeps pushing higher, becoming catchier and wilder and more out there with every build. – Ben Cohn
---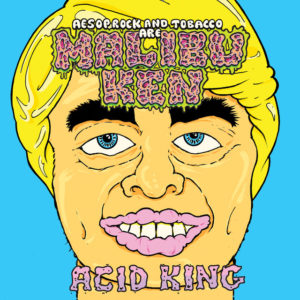 128. Malibu Ken – "Acid King" (2019)
Charts and trends would dictate that rap is a younger man's game and, well, it's hard to argue against the evidence. Then again the XXL Freshman Class is definitely not doing anything this weird. Aesop Rock, an iconoclast from the jump, found a kindred spirit in Tobacco (Black Moth Super Rainbow), whose production sounds like what you'd imagine those vintage synthesizers coated in acid would sound like. The peak moment on their delightfully demented debut as Malibu Ken, "Acid King" retells the tale of Ricky Kasso, teenage drug dealer whose murder of Gary Lauwers became the stuff of tabloid Satanic Panic sensationalism. It's murder ballad lore, delivered with painstaking detail and a surrealist sense of wordplay: "Pale moon, pale horse howling death/And LSD to make it mean more than it meant." A tale of weird but true crime, told with a fabulist's flair for the dramatic. – Jeff Terich
---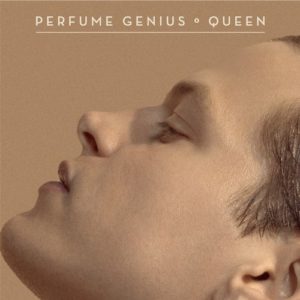 127. Perfume Genius – "Queen" (2014)
Mike Hadreas released two full-length albums before debuting "Queen," but it was with this—the lead single from his 2014 album Too Bright—that the Seattle native finally donned his brightest garb and stepped into the spotlight. A bright, buzzing, flashy production of a song, "Queen" makes a statement in its expanse of sound as much as it does in the way Hadreas faces down ignorance and perceived gay stereotypes ("Ripped, heaving, flower bloom at my feet…cracked, peeling, riddled with disease"). All of which is a setup for the coup de grace, as he declares, "No family is safe, when I sashay." Self-confidence and satire likely never sounded so formidable. As Hadreas once said in response to those who'd declare him a threat simply for being who he is, "If these fucking people want to give me some power…well, here she comes." – Jeff Terich
---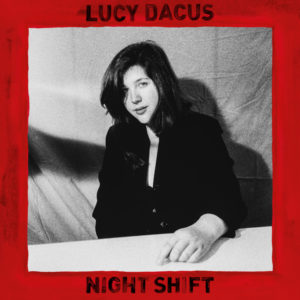 126. Lucy Dacus – "Night Shift" (2018)
At their best, breakup songs offer a kind of emotional bloodletting that listeners can relate to and find healing in; at their worst, they succumb to empty bitterness. The genius of "Night Shift" is how Lucy Dacus cuts so close to the latter without losing sight of the former. There's some of Dacus' blood on the track, but mostly it's that of her ex-lover, who she takes to task for selfishness and empty apologies. It all builds to a ripping, cathartic guitar solo and Dacus' brutal parting words: "I'll never see you again if I can help it." – Jacob Nierenberg
---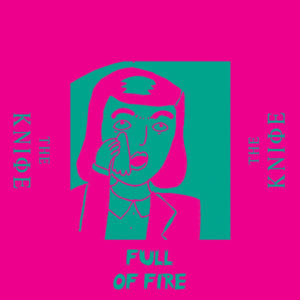 125. The Knife – "Full of Fire" (2013)
One of my most strangely satisfying moments of the past decade was playing all nine minutes of The Knife's "Full of Fire" while DJing at a goth night and subsequently being thanked for it. If you're in, you're all in—"Full of Fire" requires a commitment, and there's no getting up to leave in the middle. A decade after presenting themselves as a quirkily endearing synth-pop outfit with the earworm of "Heartbeats," The Knife doubled down on radical politics and a more abrasive industrial-electro sound, yielding a leviathan track that bears little resemblance to their signature single. Here, The Knife are here to make noise—about gender, about who controls the narrative, and simply the pure, cathartic expression of blowing out speakers with distortion itself. – Jeff Terich
---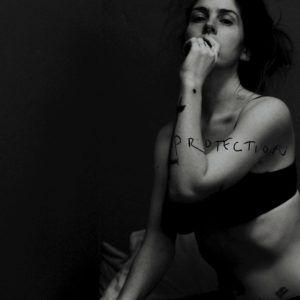 124. Emma Ruth Rundle – "Protection" (2016)
On "Protection," the stakes aren't merely high—they feel like a matter of urgent life or death. For a brief moment during the first verse, Emma Ruth Rundle offers the illusion of intimacy and insularity, but there's a tempest just waiting to be unleashed. As she sings, "I am worthless in your eyes, but you provide this protection no one else is giving me," she steals lightning from the gods, unleashing a cloud of turmoil and guitar riffs that could level entire landscapes. It's a perfect storm of heartbreak, dependency and soul-cleansing noise. – Jeff Terich
---
123. Miguel – "coffee" (2015)
Miguel's take on R&B is psychedelic, socially conscious and highly sexual—mostly the latter. With "coffee," the sex is mostly implied, instead finding the Los Angeles singer focusing on the quieter, softer moments where "wordplay turns to gun play, and gun play turns to pillow talk." It's a gorgeous moment in pop music that doesn't go for the dramatic statement but simply the unspoken in-between moments where everything simply feels right. – Jeff Terich
---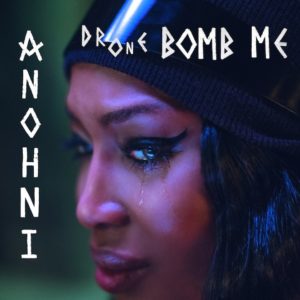 122. ANOHNI – "Drone Bomb Me" (2016)
The horror of contemporary warfare is how much of it feels like a video game. From afar, drones are dispatched, dropping bombs that are, to the perpetrator, visible only on a screen. In "Drone Bomb Me," ANOHNI turns drones on their head, giving imbuing them with romance and singing of oblivion. Singing through the perspective of one being bombed, ANOHNI pleasds, "let me be the one / the one that you choose from above / after all, I'm partly to blame"; it's a surrender to a mechanical god choosing its victim and in this song, a kind of sweet abandon. – Jackie Im
---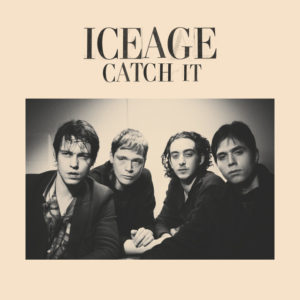 121. Iceage – "Catch It" (2018)
Iceage's third album Plowing Into the Field of Love was the first of the Danish post-punk band's trade teenage nihilism for a more sophisticated and sometimes light-hearted darkness, as well as the one for which most articles about the band led with a statement about how handsome frontman Elias Bender Rønnenfelt is. Four years later, Rønnenfelt found himself at the front of a more carnal gothic blues vamp lit only by the flicker of a seedy red bulb. Like Nick Cave's Bad Seeds exiled on Main Street, "Catch It" carries a swagger that's at once muscular and sinisterly seductive, Rønnenfelt offering himself as a willing victim to lust: "Make me real/ You reel in, then you catch it." "Catch It" is Iceage at their most adult—in every connotation of the word. – Jeff Terich
---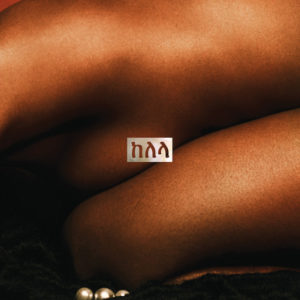 120. Kelela – "Frontline" (2017)
Kelela's first mixtape Cut 4 Me suggested the Los Angeles artist might actually be from the future, and her debut full-length, 2017's Take Me Apart, essentially confirmed it. On leadoff track "Frontline" she emerges from a hazy mist of synths only to deliver an empowering kiss-off to someone who won't even meet her halfway, and it's immensely satisfying: "Cry and talk about it baby, but it ain't no use/I'm not gonna sit here with your blues." Cutting out toxic people never goes out of style, but Kelela stylizes it in a package that we still haven't quite caught up with. – Jeff Terich
---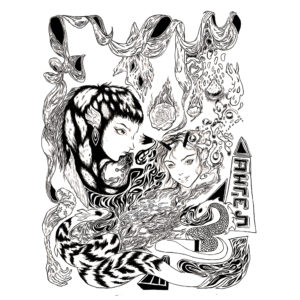 119. Grimes – "Kill v. Maim" (2015)
Pop-punk guitars, cheerleader chants, and industrial drums somehow sound natural together in this post-genre concoction that serves as the centerpiece to Grimes' pure-pop sophomore record Art Angels. The song builds and builds, gaining momentum and somehow getting heavier and lighter at the same time. This combination of the abrasive and the ethereal is the hinge upon which Grimes' music swings. And it's what makes "Kill V. Maim" work: its pompoms are covered in blood. – Ben Cohn
---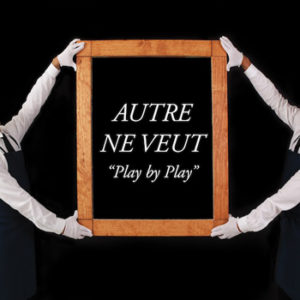 118. Autre Ne Veut – "Play by Play" (2013)
Arthur Ashin's songwriting process—improvising at a microphone and whittling down the resulting lyrical ideas to cohesion—has taken him and us to some fascinating places, especially on his third album Anxiety. This piece of millennial pop corkscrews into a statement of obsessive love ("Don't ever leave me alone/I just called you up to get that play by play") thanks to a lot of synth programming and vocal delivery lifted from the days of freestyle R&B, as well as memorable 1980s Top 40 material into which it bled. – Adam Blyweiss
---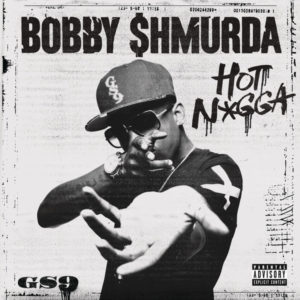 117. Bobby Shmurda – "Hot N*gga" (2014)
This decade retrospective would be incomplete without mention of Bobby Shmurda. In 2014, the Brooklyn-born rap star scored a line of remixes and major label co-signs with a viral hit and a signature dance to boot. While 2010s hip-hop marketing experienced a hefty pairing of hit singles and online marketing gimmicks, it's Bobby Shmurda's impact that remains most prevalent today. The rapper's 15 minutes of fame has become calcified in time: it's the story of a genius we never even got the chance to hear out, a legend that never quite came back down. – Patrick Pilch
---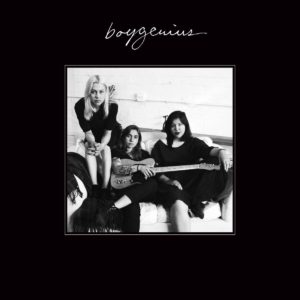 116. boygenius – "Me & My Dog" (2018)
read this song as a relationship's rise and fall—one thrilling, one crushing, but both inevitable. Phoebe Bridgers' voice on here is just beautiful, communicating love and loss and resignation so fluidly, so openly. And Lucy Dacus' and Julien Baker's voices joining Bridgers' on the coda is such a rush, such an eruption of harmony, that it almost underscores the loneliness at the song's core. The fullness of that sound is the opposite of the emaciation that Bridgers pleads for when she gets her heart broken—they don't cancel each other out. Bridgers remains alone, remains wishing for remove, for respite. But she can cry out. She still has that. – Ben Dickerson
---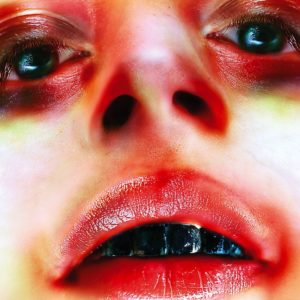 115. Arca – "Desafío" (2017)
On the release of Alejandra Ghersi's third album as Arca, and the first featuring their unaltered vocals, Ghersi spoke often about "communing with [their] teenage self," as if being opened up to renewal and vulnerability. In an interview with photographer Wolfgang Tillmans they said, "vulnerability is an act of uncovering. It's a revealing; the idea of putting aside your armour and allowing pain to enter." "Desafio" is a kind of uncovering. It's operatic, it's raw, it splinters, and it soars. Desafío translates to both challenge and defiance and in this song, Ghersi communes with both pain and glory. – Jackie Im
---
114. Taylor Swift – "Blank Space" (2015)
Of the many singles that Swift's 1989 spawned, "Blank Space" might not find itself deeply as embedded in the public consciousness as "Shake It Off," but it is far more interesting. The single showcases Swift's finesse when it comes to her songwriting chops, its melodies layered with adventurous harmonies winding themselves around the beat to create subtle hooks, along with some of the album's best lyrics, pondering a connection with someone who looks like her next big mistake. It's a self-aware pop highlight, and it hasn't lost any of its freshness since. – Wil Lewellyn
---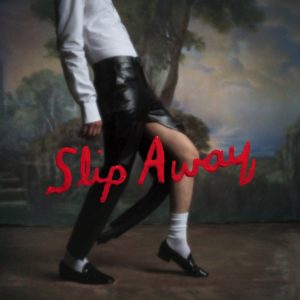 113. Perfume Genius – "Slip Away" (2017)
"Slip Away," the lead single off of Perfume Genius' No Shape, his most sonically ambitious album to date, is spare at first, opening with loping bass, quickly joined by Mike Hadreas' raw vocals. However, it quickly builds, becoming one of the biggest songs of Hadreas' career, propelled by thudding drums and explosive piano that bursts like breaking glass. It's a song of freedom, of liberation, and the way it goes from bare bones to achingly, invigoratingly baroque with the turn of a dial is a big part of that. – Tyler Dunston
---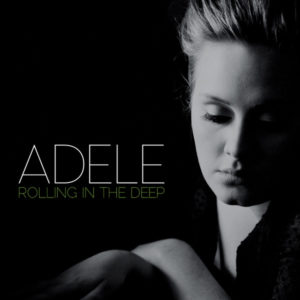 112. Adele – "Rolling in the Deep" (2011)
Her forlorn ballads may now be the stuff of tropes, but Adele's best single is a fearless revenge fantasy that really couldn't fail given its construction. "Rolling in the Deep" is built on jolting piano chords and a head-kicking drum line that promise something a little more intimidating than a fireside chat. Adele's blues-gospel vocals erupt exactly on cue in a chorus that howls regret as a motivator. In the grand tradition of Alison Moyet and Annie Lennox, it worked, and your forehead was stamped thusly. – Paul Pearson
---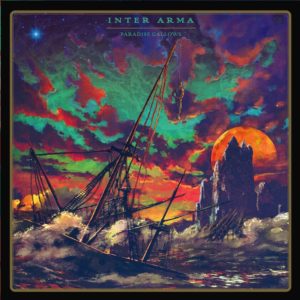 111. Inter Arma – "The Paradise Gallows" (2016)
Richmond, Virginia's dynamic metal group, Inter Arma, cannot be classified or defined by narrow boundaries. Any attempt to do so is feeble pigeonholing for one of heavy metal's brightest talents. The title track to their 2016 record, Paradise Gallows, is a choice example of why, the nearly 12-minute track highlighted by swaths of southern folk music and soaring doom metal riffing. In between these foundational pieces are intermittent touches of death doom and dirge. While Inter Arma as a whole is a radiant collection of musical talent, drummer TJ Childers especially shines on this track. His metered and measured approach to the changes in tempo accentuates much of the song's emotional weight and truly puts an exclamation point on this epic.- Cody Davis
---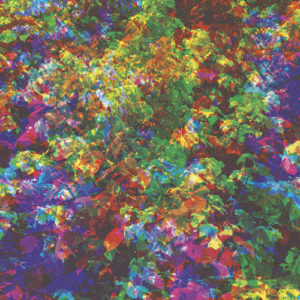 110. Caribou – "Can't Do Without You" (2014)
The lead single from Dan Snaith's fourth studio album as Caribou, Our Love, is a lighthearted deep-house anthem dedicated to his daughter, who was born slightly before the release; while the repetition of the lyrics "Can't do without" might point the listener towards romanticism, the idea of fatherhood penetrates the lucid little streams of synthesizers and drum pads to create a stunning document of new life and rebirth. – Timothy Michalik
---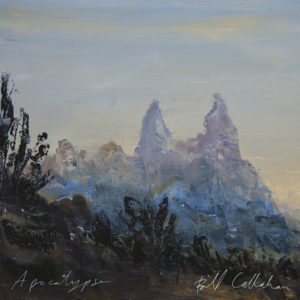 109. Bill Callahan – "Riding For the Feeling" (2011)
I got into Apocalypse while reading Blood Meridian and playing through Horizon Zero Dawn. Each world is far from identical, but spending those hours poring over McCarthy's blood-dampened sands of the past, tuning into Callahan's removed perspective of the present and roaming through Aloy's post-plastic future was a truly serendipitous way to consume post-apocalyptic media. Isolation, exile and departure after departure highlight the singer-songwriter's theme of impermanence—"Riding for the Feeling" most eloquently expresses this idea of existential inertia. Soft movements like waves or wheels, Callahan shows us life is a slow sad waltz that will repeat again and again. – Patrick Pilch
---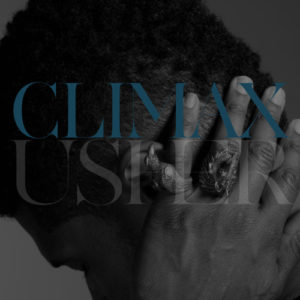 108. Usher – "Climax" (2012)
Usher's 2012 collaboration with Diplo arrived in the midst of mainstream dubstep's increasing omnipresence. "Climax" remains the most potent display of restraint during a period of routine maximalism, and it still remains supreme today. A pulsing, double-timed instrumental makes way for Usher's falsetto-led chorus, a pretty and sparse hook that finds Diplo mirroring the pop star's tasteful control. It's an understated pop triumph with phenomenal results, the collision of a somewhat unlikely duo orbiting around Nico Muhly's expert arrangement. – Patrick Pilch
---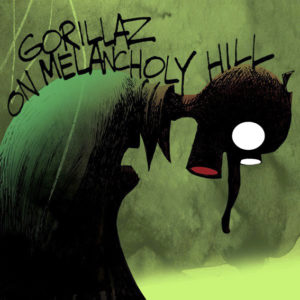 107. Gorillaz – "On Melancholy Hill" (2010)
Damon Albarn and Jamie Hewlett's virtual band has long tweaked convention, from its very structure to how it toured and told stories. Third album Plastic Beach found their animated avatars a little older, a little more jaded, and a little more aware of issues in the real world that helped create their cartoon one. With lyrics calling back to both The Beatles and Radiohead, "On Melancholy Hill" is one of Gorillaz's most lilting pop songs ever, skillfully undermined by distant, staticky vocals from Albarn's character 2-D that address fake people and fake products threatening to doom humanity. – Adam Blyweiss
---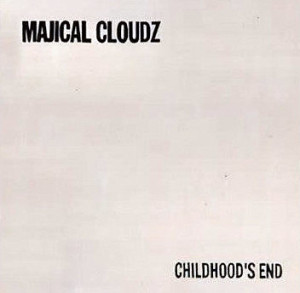 106. Majical Cloudz – "Childhood's End" (2013)
It's been said (falsely) that Ernest Hemingway once wrote a story in six words: "For sale: baby shoes, never worn." Majical Cloudz singer-songwriter Devon Welsh isn't far behind on the opening words to "Childhood's End": "Someone died / Gunshot right outside / Your father, he is dead." People tend to squirm at such displays of emotion, to dismiss them as mawkish or unnerving. But Welsh's lyrics are imbued with such clarity and sincerity that it's impossible not to be pulled in, and he sings them with such urgency that even the smallest word ("me" is sung in three different ways on the chorus) can convey a whole novel's worth of feeling. – Jacob Nierenberg
---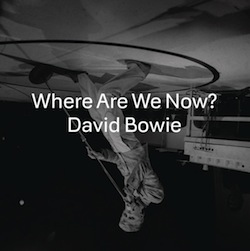 105. David Bowie – "Where Are We Now?" (2013)
Bowie resurfaced suddenly in 2013 after a long absence with what sounded like an emotional sequel to "Heroes," in which the lovers once separated by the Berlin Wall finally reunite in a liberated state. But given what we now know about how much time Bowie had left, the song reads as an admission of the passage of time and the strained power oppression used to conjure: Berlin's back together, so are we, but the ghosts still rent the upstairs room. At least they keep to themselves. – Paul Pearson
---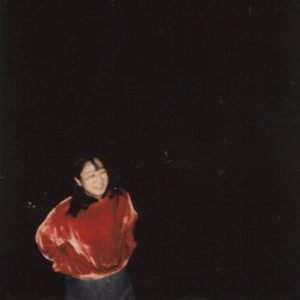 104. Yaeji – "Raingurl" (2017)
Some of the most exciting new music came from an unassuming Korean-American woman, whose understated voice vacillated between Korean and English against sensual and insistent beats. "Raingurl" is an ethereal banger (if there is such a thing) that subverts and celebrates house music, appropriating the chant of "make it rain girl" to mean less about a showering of money, but somehow something more communal, more joyful. In the music video, Yaeji is accompanied by a crowd of slicker-clad friends, all dancing, not choreographed, but rather something more natural and blissful. She manages to conjure euphoria with whispers. – Jackie Im
---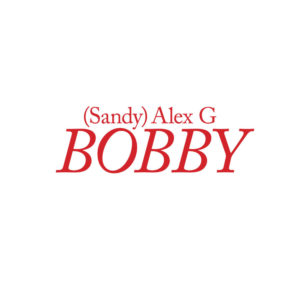 103. (Sandy) Alex G – "Bobby"
(Sandy) Alex G has named a lot of songs for people: "Mary," "Harvey," "Gretel." And though we never quite know entirely who they are, Alex Giannascoli allows us to feel what they feel, or in the case of "Bobby," a gorgeously stripped-down country-folk ballad played on gentle guitar and violin, how they make him feel. Yet "Bobby" is very likely not a person at all, but Alex himself in his darkest moments. "I'd leave him for you, if you want me to," he sings, making a promise of self-improvement that he maybe won't even be able to live up to, but the promise of something, and someone, better is worth the effort. As Giannascoli's own voice echoes that hurt and desperation, Emily Yacina's backing vocals rise up into the ideal he seemingly strives for—hope and heartbreak in perfect harmony. – Jeff Terich
---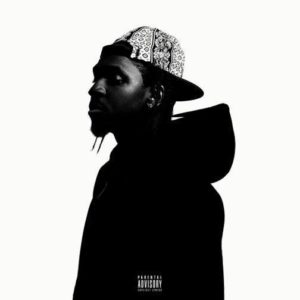 102. Pusha T – "Nosestalgia" (feat. Kendrick Lamar)
Do you know about rap hands? The way that rappers—especially those who indicate an interest in "BARS, son"—inevitably do sort of a pantomime/psychomotor thing when they're rapping? Okay, well: This is the best rap hands song of the decade. The beat, from Kanye West and Nottz, is basically perfect, drone-y guitar shards slicing up stove-sizzle bucket-drum percussion and clips from Boogie Down Productions' "The Bridge Is Over," and Pusha and Kendrick just annihilate it. Pusha is all coke-rap procedural, snarling, biting into his consonants, and Kendrick turns grade-school anxiety into chest-puffing swagger into defiance and triumph. The video is just the two of them rapping and gesturing into the camera, throwing signs and staring bullets in gritty black-and-white. It couldn't've been anything else. – Ben Dickerson
---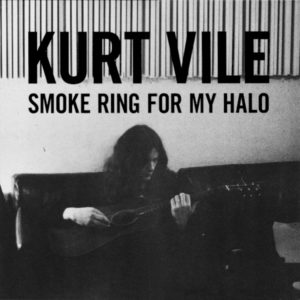 101. Kurt Vile – "Baby's Arms" (2011)
Kurt Vile's songs tend to sound like hazy internal monologues set to music, whether it's that of Vile seeing himself in the mirror each morning or scoring a sweet parking spot in a yellow zone. The Philly singer/songwriter's eternally chill nature sometimes means he runs the risk of delivering more consequential narratives with the same deadpan delivery, though the dreamy ambience and gorgeous fingerpicked guitar of "Baby's Arms" sets enough of the tone for the Smoke Ring For My Halo opener to set it apart as its own achingly introverted gem of a song. Still, it's pretty simple: "I get sick of just about everyone/And hide in my baby's arms" more or less covers it—there are more words than that, though even those feel like he's trailing off ("except for her, you know, as I've implied…"). It turns out being inside Kurt Vile's head can lead to moments of both great vulnerability and great beauty. – Jeff Terich
---
100. Algiers – "Irony. Utility. Pretext" (2015)
What initially was described as a post-apocalyptic debut ended up looking more pre-dystopian in context—though even that feels like a glib summation of Algiers' revolutionary, shape-shifting post-punk. On "Irony. Utility. Pretext," the Atlanta/New York/London band lands on Planet Rock to deliver a sermon of gothic gospel that warns of the cyclical nature of oppression ("You fought for centuries of change/They gave you more of the same"), while delivering a dancefloor industrial anthem that feels amazing in spite of the frustration. If the movement doesn't behoove the agitators to dance, then they want no part of it. – Jeff Terich
---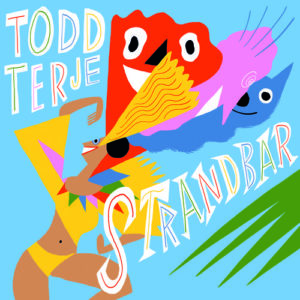 99. Todd Terje – "Strandbar" (2014)
Todd Terje's much-anticipated full collection of songs, humorously titled It's Album Time, met dance music diehards favorably in 2014—pulling from previously released singles, one of It's Album Time's standout tracks, "Strandbar," was released in 2013, setting the temperament for what would be a wild ride into the infinite pulses of Terje's electronic-dance apparatus. Terje expands upon nu-disco and space-disco without ever tiring any formative traits, and enhances the listening experience unexpected melodic turns, while keeping the heartbeat going until It's Album Time has run its course. – Timothy Michalik
---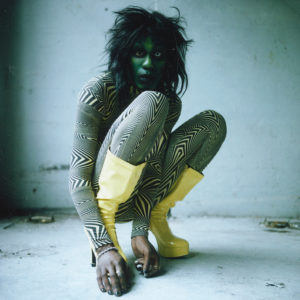 98. Yves Tumor – "Noid" (2018)
Despite Domino's Pizza's own admission that their infamous 1980s advertising character was a winking reference to their employees, the destructive Noid always seemed like a contraction of "paranoid," representing someone/something competing for or interfering with what's best or, at least, what's yours. With a mantra of just a few Public Enemy-referencing lyrics and music overloaded with drums, violins, and screaming samples, Yves Tumor rocks this TV on the radio, lifting the concept up from mere taste-test commercialism to address more pressing issues of race relations. – Adam Blyweiss
---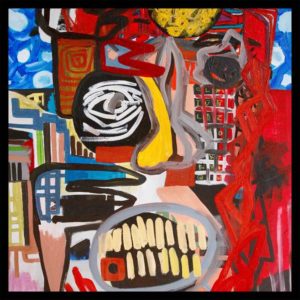 97. Kamasi Washington – "Truth" (2017)
"Truth" is a 13-minute ascent. It begins at a groove, relaxed but insistent. The song snowballs, picking up element after element, building a rich interior world of plucked bass strings and singing saxophones, thunderous drums, and a heavenly chorus. You'd think this would sound cluttered, a mess of elements that don't belong together. It's like Coltrane stumbled onto an MGM stage, but of course, that concept is not awful but awesome, and Kamasi Washington executes it best here, where he shamelessly goes for the heartstrings. – Ben Cohn
---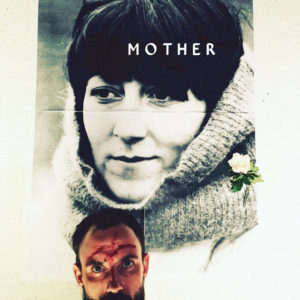 96. Idles – "Mother" (2017)
Idles' Joe Talbot wrote the lyrics to "Mother" in part about his own mother, who was overworked, struggled with addiction and died young. On paper it sounds like a tragic tribute; in practice it's a pissed-off rant against a cruel and misogynistic system. Idles' brand of searing post-hardcore employs musical violence as a means to a more compassionate end, and when Talbot screams "Mother! Fucker!" he does so only after taunting conservatives ("The best way to scare a Tory is to read and get rich"), addressing rape culture ("Sexual violence doesn't start and end with rape"), and bringing it back to his mother ("My mother worked 17 hours 7 days a week!"). At once touching, uproarious and thought-provoking somehow while capable of stirring up a lively pit. – Jeff Terich
---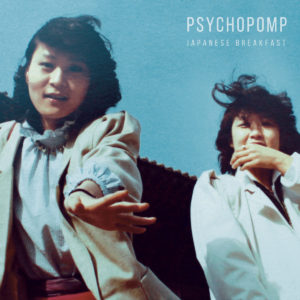 95. Japanese Breakfast – "In Heaven" (2016)
One of the things that makes Japanese Breakfast's underrated Psychopomp so phenomenal is the way that often-harrowing subject matter is conveyed through dynamic and at times joyful melodies and dream-pop production. "In Heaven," a song whose chorus melody is a pleasure to listen to, is also an elegy for Michelle Zauner's mother. Zauner understands that celebration is central to the nature of elegy, and the simultaneity of musical celebration and lyrical mourning makes the song's heartbreaking opening lines—"The dog's confused / She just paces around all day / She's sniffing at your empty room"—a transcendent expression of grief, which encompasses both despair and love. This duality is present in the video for "Everybody Wants to Love You," directed by Zauner and Adam Kolodny, in which Zauner, dressed in the hanbok her mother wore at her wedding, stands on top of a car and starts shredding exuberantly on guitar. – Tyler Dunston
---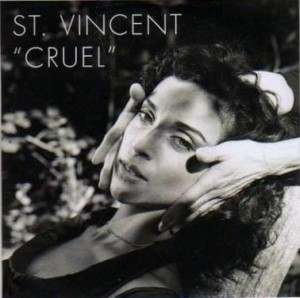 94. St. Vincent – "Cruel" (2011)
Juxtaposing a cheery guitar riff and Talking Heads-like art-pop tone against some subtly eerie lyrics, St. Vincent  creates a stark contrast that adds up to an irresistible track of neat, pointed pop. Her lyrics focus on society's expectations of women, questioning the obsession with their appearance as she sings, "Bodies, can't you see what everybody wants from you?" Clark fires back, however, fearlessly asking these questions and challenging conventions while delivering a wicked guitar solo. – Virginia Croft
---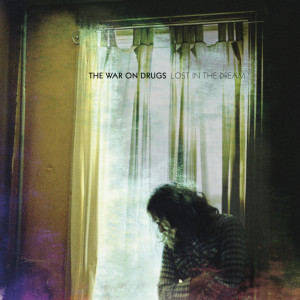 93. The War on Drugs – "Under the Pressure" (2014)
The first sound you hear on "Under the Pressure" pulls you in, like the first lines of a great book, and sets the stage for everything that follows. From the drum machine's opening tss-tss-tss-tss emerges a warm guitar, shimmering synthesizers, groaning saxophones, and Adam Granduciel himself, singing about facing the future and whatever it holds. That drum machine keeps clicking away until the oceanic ambience of the song's outro—placid on its surface, but dark and swirling underneath. More than just the perfect introduction to Lost in the Dream as a whole, it's the perfect sonic metaphor for the consumptive dread that Granduciel felt as he was making it. – Jacob Nierenberg
---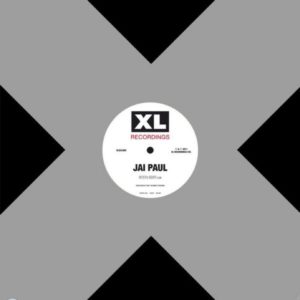 92. Jai Paul – "BTSTU" (2011)
"BTSTU" was first introduced by music blogs, having discovered the song on Jai Paul's MySpace page. Opening with "don't fuck with me, don't fuck with me," "BTSTU" lays out a dare, a confidence that belies the fact that it was the first track Jai Paul released. Alternating between a falsetto and a harder-edged croon set against a throbbing and textured beat, "BTSTU" feels self-assured, sexy, and hungry. Knowing that the essence of the song will still be heard—a kind of danger, a restlessness—even if his vocals are obscured, it introduced an artist who was very much going to play by his own rules. – Jackie Im
---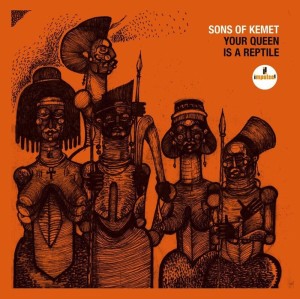 91. Sons of Kemet – "My Queen Is Harriet Tubman" (2018)
The great U.S. abolitionist is having a moment, from rumors of being on the American $20 bill to the (problematic?) biopic made about her life. One of the decade's fiercest mainstream jazz albums finds British outfit Sons of Kemet paying homage to a cross-section of Black female leaders, and the closest thing they had to a hit was this tribute to Harriet Tubman. It's an ecstatic composition that rests largely on frenetic Afro-Cuban saxophone and percussion, with a significant assist from a tuba part imported from the grand second lines of New Orleans. And for an outfit and label so closely associated with the avant garde, "My Queen is Harriet Tubman" is a swift rollercoaster of sound: easy to grab, a scream to ride, and then on to the next. – Adam Blyweiss
---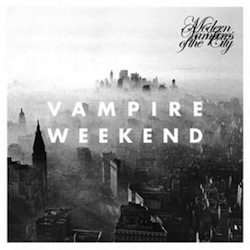 90. Vampire Weekend – "Ya Hey" (2013)
If one of the main goals of Modern Vampires of the City is to examine the role of faith in the increasingly irreligious 21st century, "Ya Hey" is the album's centerpiece. It's a paean addressed directly to God, vacillating tonally between pity and disdain, faith and doubt, as singer Ezra Koenig debates the merits of an absentee deity. "Through the fire and through the flame / You won't even say your name / Only 'I am that I am' / But who could ever live that way?" he asks. There's no good answer, of course; it's an old question. But "Ya Hey" isn't about God as much as it is that search for ineffable truth. And, for one brief moment, it reaches it, unexpectedly, at a music festival. "My soul swooned as I faintly heard the sound / Of you spinning 'Israelites' into '19th Nervous Breakdown,' Koenig says. Who's to say, Koenig seems to suggest, that that isn't the voice of God? – Sam Prickett
---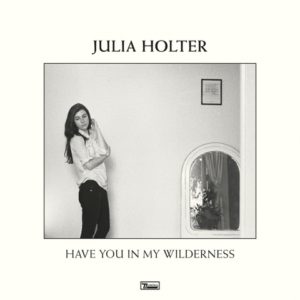 89. Julia Holter – "Feel You" (2015)
There's something about the way Julia Holter breaks up her sentences, fragmenting them into new phrases and meanings. "Is it time to dance? I'll fall" is separate from "You know I like to fall, I'm hopeful for" is separate from "The rush hour car stares and the memory of your piano." This delivery makes her already oblique lyrics decidedly surreal, as they arrive with the nonsensical quality of a Gertrude Stein poem. But then there are the instruments: a rich upright bass, tumbling drums, a harpsichord, and a sea of violins. They're locked together in a waltz, reaching for both the dreamy and the anthemic. There is nothing oblique or surreal about the way everything swells as Holter sings, "It's impossible to see who I'm waiting for in my raincoat." Here, Holter's trip sounds romantic, and it might even all make sense. – Ben Cohn
---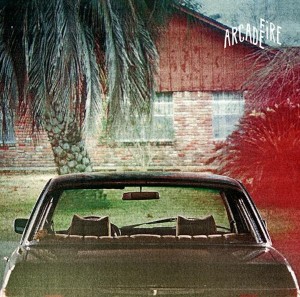 88. Arcade Fire – "The Suburbs" (2010)
This is the rare indie rock songs—like Yeah Yeah Yeahs' "Maps," Phoenix's "1901," and The Strokes' "Last Nite"—which, if they caught you at the right time, are difficult to listen to critically, because you can never hear them for the first time again. With its plodding piano, calling to mind the image of driving a parent's car through the ennui-stricken streets of a dead-end hometown, "The Suburbs" soundtracked the moment of lost innocence, when you realize that a childhood spent wanting to escape is behind you and that the world is out there, less glamorous than you imagined (the very next song, "Ready to Start," opens with "The businessmen are drinking my blood"). Bored with the past and afraid of the future, Butler sings: "grab your keys, we're leaving." – Tyler Dunston
---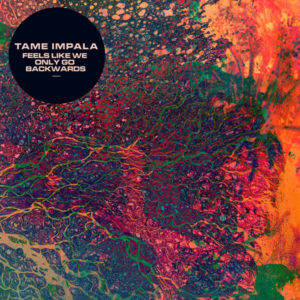 87. Tame Impala – "Feels Like We Only Go Backwards" (2012)
The title of this song is a fair summation of what you'd imagine a detractor might say about it, given the many retro elements at work, but if that's the case then you'll have to admit that Kevin Parker just blew your mind with his metacommentary, man. But everything about "Feels Like We Only Go Backwards" is captivating to the point of causing rope burns: Parker's plaintive vocals raking the upper end of his register, the inversion of the chord progression of Dylan's "Knockin' on Heaven's Door," the distressed support staff of hard-panned keyboards, and a disoriented Ringo Starr attack in which it sounds like Tame Impala is sampling every drum fill ever recorded between '66 and '68. It's a song to launch a thousand rewinds. – Paul Pearson
---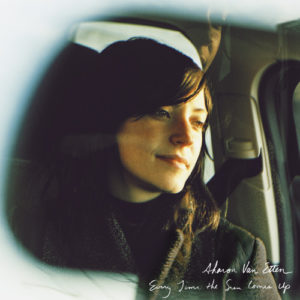 86. Sharon Van Etten – "Every Time the Sun Comes Up" (2014)
"Every Time the Sun Comes Up," the closing track off Sharon Van Etten's phenomenal Are We There, showcases her skill as both a vocalist and a lyricist. Taking her time, Van Etten saunters across the track, gliding along the beat's slow but heavy footfalls with the effortless phrasing of peak Dylan or Jay-Z. Never hurrying to catch up or lagging behind, Van Etten gives the listener a sense that, rhythmically speaking, they are in good hands, as she offers wry and poignant lyrical observations informed by hard-won wisdom. Like Lucinda Williams, Van Etten will often encapsulate an entire short story in a single line. "I washed your dishes, but I shit in your bathroom" is the kind of funny, intriguing, and subtle line around which you can't help but imagine a world. It's a song that feels timeless, a new entry into the American songbook. – Tyler Dunston
---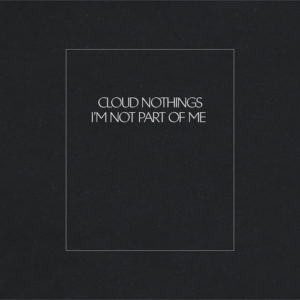 85. Cloud Nothings – "I'm Not Part of Me" (2013)
Punk is generally about immediate gratification—a necessary release valve for frustration, anger and anxiety. "I'm Not Part of Me," however, is more introspective and meditative, Dylan Baldi questioning if he's the same person after a relationship. It's a mature examination of identity and adulthood, acceptance of where the past belongs, and learning to be comfortable with his own company ("I'm learning to be here and nowhere else/How to focus on what I can do myself." The irony is that, for all of Baldi's inward self-affirmations, the gratification in "I'm Not Part of Me" is only slightly delayed. His yelps of "I'm not, I'm not! You! You're a part of me, you're a part of me" arrive with maximum impact, turning psychological self-examination into pure punk rock satisfaction.  – Jeff Terich
---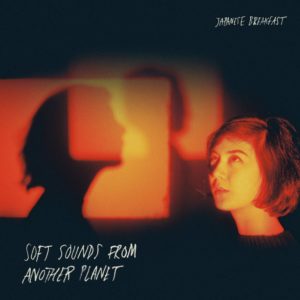 84. Japanese Breakfast – "Road Head" (2017)
Throughout "Road Head," there's a repetitive guitar line with a hypnotic quality that pulls us away from the present. In a way, this is Michele Zauner's goal within the song—focusing on the acts we're willing to perform to save a relationship, even if it means distracting someone from the present altogether. Zauner's vocals are hard to turn away from, full of longing, sorrow, and a wish for respect, as they meld with the dreamy synths and subdued drums. By the end, Zauner has come to terms with the unrequited, throwing in the towel on the side of the turnpike. – Virginia Croft
---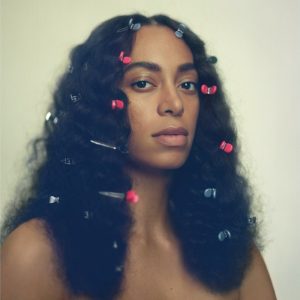 83. Solange – "Don't Touch My Hair" (2016)
It seems unfair to call something a microaggression, especially when they have a tendency to add up over time and have the weight of actual aggression. In "Don't Touch My Hair," Solange speaks to these kinds of microaggressions and how they signal an othering of Black people, and Black women in particular. It's a song that is steady and insistent in its beat and its message, and when it soars, it soars, with layers of Solange's voice gliding over Sampha's harmonies and a warm horn section. "Don't Touch My Hair" is about more than touching hair uninvited, it's also about protecting Black people's space and the ability to exist without being an object of curiosity, and it's about having enough pride in one's self to demand better of others. – Jackie Im
---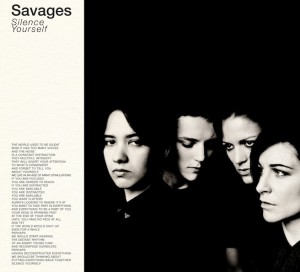 82. Savages – "Shut Up" (2013)
Savages sure know how to make an entrance. From the moment Ayse Hassan's bass cuts through a sample of dialogue from John Cassavetes' Opening Night, "Shut Up" is all rising tension and snarl, a four-woman effort to break through a distracted, narcissistic, technologically enhanced din. The London group gives no quarter to your viral video or your opinions on movies that nobody asked for—when Jehnny Beth sneers, "If you tell me to shut up, I'll shut up now," she's not being dishonest per se, but she's certainly playing a game of chicken, and you will blink first. There's really no other option when staring down the barrel of this furious post-punk breaker of ocean, leaden like a bullet to the sun. – Jeff Terich
---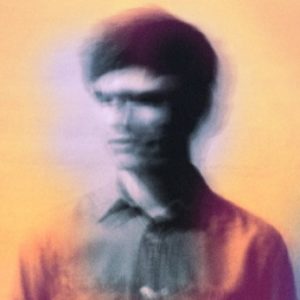 81. James Blake – "The Wilhelm Scream" (2011)
Lemme tell you the problem with mantras. If you fail to arrest yourself and refuse to commit to them, they end up as rote exercises that have as much meaning as brushing your teeth or running a yellow light. James Blake's debut album lives and dies by the mantra but recognizes that they have to be subconsciously altered over a long course of time to have any real effect. "The Wilhelm Scream" is shining proof of that line of thought: two simple verses that undergo very minor alterations through Blake's appealingly mechanical voice, being subtly undercut by invasive bursts, menacing waves of distortion, and near-total obscurity by the dark forces repetition eventually lets in. It's self-strangulation, mindless immolation, the removal of whole chunks of brain matter by an indifferent, external daemon. And yes, that's a compliment. The highest. – Paul Pearson
---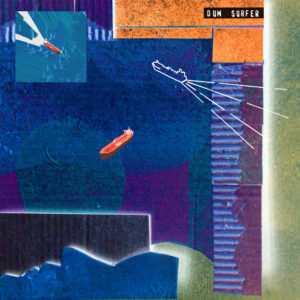 80. King Krule – "Dum Surfer" (2017)
Archy Marshall's coarse, dingy jazz stylings opened up an alternate universe on 2017's The Ooz—a massive departure from his last release under the moniker King Krule, 2013's 6 Feet Beneath the Moon. The lead single, "Dum Surfer," incorporates elements of strung-out garage rock, trip-hop, and jazz; Marshall sounds higher than ever, but his singular aesthetic has never sounded so confident, blending horns with his low, menacing drawl. "Dum Surfer" tells a linear narrative, where an imaginary band is performing at a pub, "Playing fucking trash," and his half-baked non-sequiturs bring out hints of self-criticism of his own music: the story ends with a car wreck, alluding to the potential of his own artistic demise—or he really was just mashed. – Timothy Michalik
---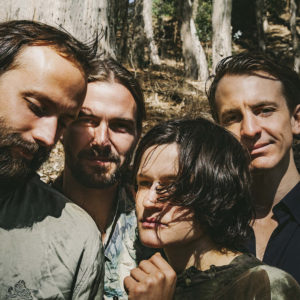 79. Big Thief – "Not" (2019)
There's more to Big Thief, lest you forget, than just singer/songwriter Adrianne Lenker and three hired guns. They're a proper band, and on their best songs, the individual components—Lenker's impassioned yelps, Buck Meek's deft guitarwork, James Krivchenia's dynamic drumming—add up to something that feels larger than the sum of its parts. It's only fitting, then, to say that the six-minute "Not" looms large over the rest of Big Thief's catalog: the hypnotic repetition of Lenker's lyrics ("Nor the hand that is healing / Nor the nameless grave") and her bandmates' steady build the tension until it breaks, bringing the song's back half crashing down in a mix of thunderous percussion and volcanic guitar. – Jacob Nierenberg
---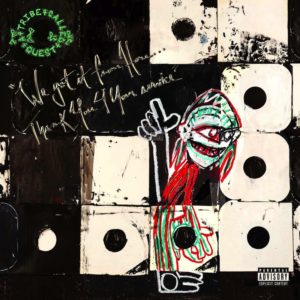 78. A Tribe Called Quest – "Dis Generation" (2016)
Rap isn't known for looking forward. It looks inward or back, and often at one's own output: I am the greatest. My work will never be beat. Let's refer to this cut we made five years ago. If you're calling out a hip-hop contemporary, unless they're actually on your track you're probably dissing them. But leave it to A Tribe Called Quest to once again change the game, and by doing more than merely coming back to the game they'd largely abandoned two decades prior. "Dis Generation" doesn't just restate Tribe's skill (and Busta Rhymes', too), nor does it stop at acknowledging literary influences like Edgar Allan Poe and Donald Goines. Elevated by samples of reggae-pop curiosities Musical Youth and Argentinian funk band Invisible, ATCQ offer praise to rappers of today who handle the Native Tongues' legacy of informed wordplay and knowing production as your nearest NBA point guard handles the rock. – Adam Blyweiss
---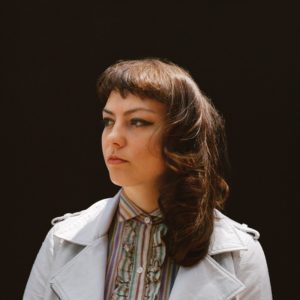 77. Angel Olsen – "Sister" (2016)
There is little epiphany in the lines of "Sister," the stunning second half highlight off My Woman. Instead, Angel Olsen offers eight minutes of unabated honesty wrapped in a slow-burning emotional fuse. There's a realization, a denial and an open-ended reflection. "All my life I thought I'd change," Olsen croons in repetition near the song's caustic finale, an overload of passion and contemplation. "Sister" reveals a singer at odds with her beliefs and reality, most likely between the love that's sold and the love that's real. Few guitar solos in the 2010s have sincerely transcribed emotion like the one in "Sister," a feat Olsen completes in admirably vulnerable fashion. – Patrick Pilch
---
76. Destroyer – "Bay of Pigs (Detail)" (2011)
Destroyer's Kaputt, one of the greatest albums of the decade, is also one of the most difficult to pin down. Dan Bejar has a way of combining seemingly incompatible elements—a loungey take on soft rock that would border on tacky if it weren't so good, vocal flourishes equally indebted to jazz, punk, and Bob Dylan, and a penchant for high-brow allusiveness. "Bay of Pigs (Detail)" takes all of these disparate elements and hangs them up next to each other like so many Christmas ornaments to form a multi-suite, 11-minute opus. The lyrics paint a portrait of spiritual, cultural, and romantic desolation that comfortably inhabits the vein of modernist poems like T.S. Eliot's The Waste Land and Prufrock. And yet the most iconic vocal moment in the song may be Bejar singing "La da da, la da da" over an identical piano melody and some playfully euphoric, stabbing synths. – Tyler Dunston
---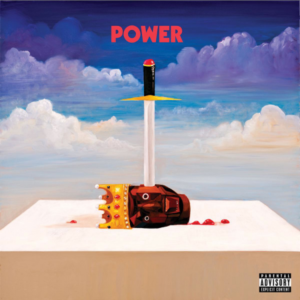 75. Kanye West – "POWER" (2010)
Kanye West is power tripping, and he's invited you along for the ride. But in doing so, he's implicated the listener. Once we're having a good time, feeding off the song's contagious, hyperbolic energy, we're faced with the question: "You got the power to let power go?" And though "POWER" is undeniably fun, much of its lyrical content is focused on dark subjects: the prison-industrial complex, the school-to-prison pipeline, and systemic racism. On the surface, the song is about Kanye, and it's easy for listeners to focus on him. But this power trip is itself a reaction—not just to "screams from the haters" but also to the dangers of systems of power. When he asks, "You got the power to let power go?" it's simultaneously a question directed at himself, the listener, and, perhaps most importantly, the powers that be. – Tyler Dunston
---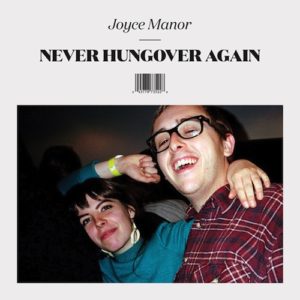 74. Joyce Manor – "The Jerk" (2014)
Writing a simple, good pop song is a lot harder than it seems. Writing a deceptively intricate song and making it sound simple is considerably harder. In under two minutes with breathing room to spare, Southern California punk outfit Joyce Manor pull it off without a struggle on "The Jerk," as perfect a pop song to ever be born of the label that gave us Punk-O-Rama compilations. A not-quite breakup song, "The Jerk" finds vocalist Barry Johnson expressing his discomfort with being in the mushy middle. "I wanna see what's going on," he sings in the choral refrain, which layers perfectly over the verse chords as the band displays like some dazzling act of sleight of hand in its final seconds. It's perfect punk-pop—short, direct, but with so much more going on underneath the surface. – Jeff Terich
---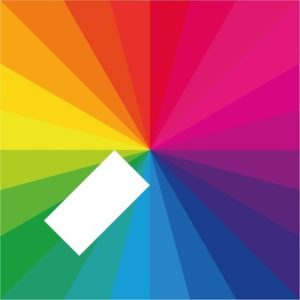 73. Jamie xx – "Gosh" (2015)
Listen to "Gosh" at 0:30, when the groove tumbles down a set of stairs and the vocal samples begin. It's like watching a great runner reach maximum speed. Listen to "Gosh" at 1:54, when that rich, massive bass arrives and expands the world of the song hundreds of miles past the forward moving groove at the center. It's the first time we understand what Jamie xx means by In Colour, as the bass and synths sound prismatic. Then listen to "Gosh" at 3:34, when the melody takes off into the sky. It's like watching the sun rise on UK garage, as a genre known for its nocturnal nature is suddenly bathed in pinks and golds. These three moments don't just show off the many places that "Gosh" goes in its runtime, but the imagination and compositional precision of Jamie xx, who crossed every UK electronic music genre with microscopic detail. – Ben Cohn
---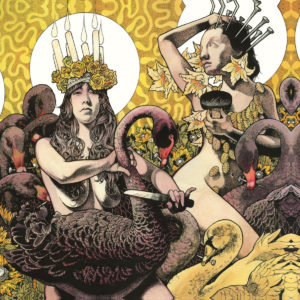 72. Baroness – "March to the Sea" (2012)
Baroness' third album, the double-LP shape-shifter Yellow and Green, initially led to a kind of philosophical question about whether or not the style of music the band played could still be considered "metal." And second single "March to the Sea" certainly wasn't doing anything to solidify the answer one way or another—the elements are all still there of course, from loud guitars to crushing drums and a soaring sense of muscular heroism. But so was a delicate sense of restraint, heaviness usurped by melodicism and a pop songwriting sensibility, as well as an earnestness more informed by '70s heartland rock than sludge or doom. But it only took a couple listens to realize that everything here is what made up Baroness' best songs from previous efforts, such as "Wanderlust" or "A Horse Called 'Golgotha'." Perhaps it's best to view "March to the Sea" not as the moment that Baroness eased away from metal, but when they became America's best rock band. – Jeff Terich
---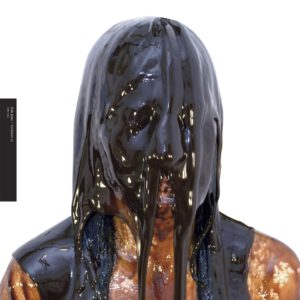 71. Zola Jesus – "Stridulum" (2010)
We should have known goth was due for a comeback when a mysterious woman with a big voice from a cold place arrived a decade ago with a long list of obscure Latin words. "Stridulum," specifically, means "hissing," which in context could refer to the eerie, ghostly chorus of synthetic voices rising up beneath Nika Roza Danilova in the standout moment from her breakthrough 2010 EP. She's surrounded in cobwebs and shadows, but no apparition seems fit to challenge the sheer power of her own vocal performance, in which the simple act of growing up feels like an ornate, royal ceremony: "Say goodnight/And this will all be yours." – Jeff Terich
---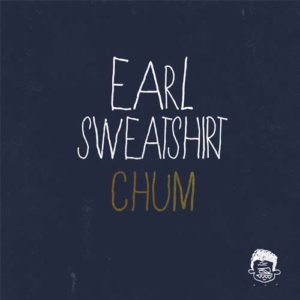 70. Earl Sweatshirt – "Chum" (2013)
I'm fixated on the pendulum in "Chum." It comes in the first line ("Something sinister to it, the pendulum swinging slow"; brilliant) and brings to mind Poe and grandfather clocks. The second line reinterprets the symbol: "A degenerate moving through the city with criminals, stealth, welcome to enemy turf." The pendulum is now Earl's morals and Earl's crew, shifting toward something darker. This state of transition to an unhappier place is at the core of all of Earl's music, and the ease with which he communicates this idea on "Chum" is just a small fraction of what makes it great. There is talk of tabloid drama and Odd Future, but the thread all of "Chum" is sewn with is the empty space Earl's father left. It's where "Chum" starts ("It's probably been 12 years since my father left") and where "Chum" ends ("the ties between my mom and I are strained and tightened"): the ripple effect a missing paternal figure had on Earl. He's painfully direct on this song, but it's the instrumental outro, a jazz break and a synth solo that gives us all the pleading, desperate emotion we know he's feeling. – Ben Cohn
---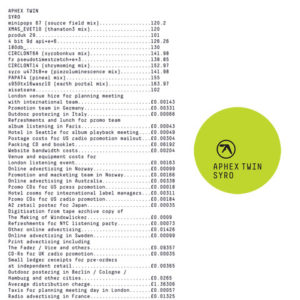 69. Aphex Twin – "minipops 67 (Source Field Mix)" (2014)
"You, why did I get bored with you?" Yes, it's the parting shot of actual lyrics in an Aphex Twin song, a set of heavily distorted words suggesting that very little happens in Richard D. James' corner of the United Kingdom/the universe. It feels like the "you" in the question is music: Why did it take a dozen years for him to get excited about electronica for the masses again, especially when little else rose above a workaday existence? I suspect we'll never get a straight answer about that—or any answer, really—so all we can do is observe "minipops 67" in a vacuum. Aphex Twin's arrangement of shuffling percussion and bittersweet bell-tone synths hops between jazz and blithely abstract synth-funk, as if Herbie Hancock had molly at his disposal while making Perfect Machine. And as the opening single from Syro, it sneakily failed to prepare fans and listeners for the onslaught of amped-up BPMs to come behind it. – Adam Blyweiss
---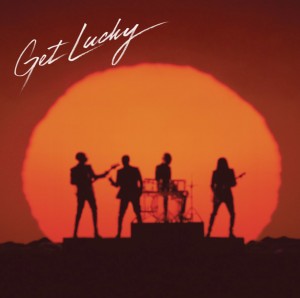 68. Daft Punk – "Get Lucky" (feat. Pharrell Williams and Nile Rodgers) (2013)
On paper, the collaboration of French electronic duo, Daft Punk, and master producer and rapper Pharrell is enticing enough. Add in disco and soul legend, Nile Rodgers? It could only be masterful. In its execution, it somehow exceeded all expectations. The absolutely infectious track runs over six minutes long and features a toe-tapping, hip swinging beat guided by Pharrell's chameleonic voice pairing to the tempo effortlessly. The song about meaningful connections and sexual chemistry won a Grammy and became one of the best-selling songs of all time—topping charts in numerous countries and further solidifying the legacies of all of its contributors. – Cody Davis
---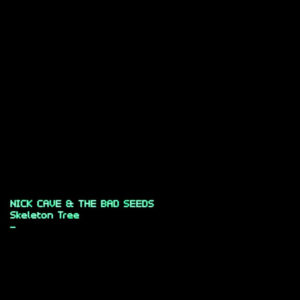 67. Nick Cave & the Bad Seeds – "Jesus Alone" (2016)
Nick Cave's discography has an astonishing body count, from his gruesome murder fantasy in The Birthday Party's "6-Inch Gold Blade" to the almost comically horrific sequence of death's in "The Curse of Millhaven." The fate of the figures isn't ultimately clear in "Jesus Alone," the leadoff track on Cave's devastating and ominous 2016 album Skeleton Tree, but their pasts are checkered with an at-best murky sense of morality: "You're a young man walking, covered in blood that is not yours…You're a drug addict lying on your back in a Tijuana hotel room…You're an African doctor, harvesting tear ducts." Steeped in apocalyptic synths and a spaciousness that's more unsettling than comforting, "Jesus Alone" finds Cave seeking spiritual answers in a darkness that never relents; as the first track on the first album released since the death of his son Arthur, "Jesus Alone" drew eerie and sad parallels to personal tragedy, though this track was written much earlier. That he drew out something so chillingly affecting in spite of that fact speaks to the strength of Cave's spiritually poignant storytelling, which few other songwriters ever dig deep enough to touch. – Jeff Terich
---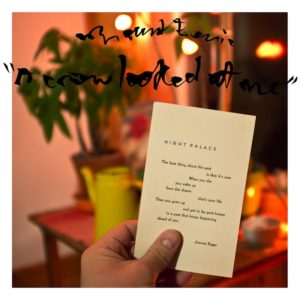 66. Mount Eerie – "Real Death" (2017)
A Crow Looked At Me begins with Phil Elverum singing, "death is real." A simply stated statement that expresses a deep well of grief, disbelief, and shock. The act of grieving is a tremendously personal one; it comes in waves, as "normal life" progresses only to break down by something random: a song they liked, unopened mail, an inside joke. "Real Death" opens A Crow Looked At Me in more ways than one; it not only begins the album but it also sets the tone of how one grapples with the death of a loved one, from the big questions to the most mundane tasks. Elverum's writing is unflinching and honest, singing about the failures of art to fully encompass what it means when someone dies, because death is so real and big and final. The openness of "Real Death" feels profoundly generous and raw; a beacon for connection and support. – Jackie Im
---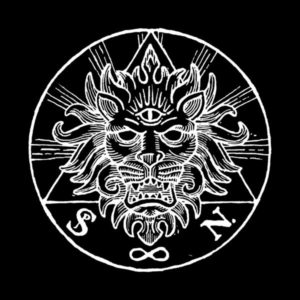 65. Spoon – "Inside Out" (2014)
On They Want My Soul, Britt Daniel rejected all the people scrabbling for a piece of him—educated folk singers, post-sermon socialites, that pesky Jonathan Fisk. He's still got no time for "holy rollers" on "Inside Out"; he's been drawn in by a more intense gravity. The image of an attraction so powerful it can bend space-time is the simple, elegant metaphor that anchors this song, and it fits perfectly with the dreamy synths that float around the rhythm section's steady pulse. It's got roots in the sound of Spoon's earlier efforts—especially the stripped-down demo of the song that was released last month—but the final version of the song pushes the band's consistent sound into otherworldly beauty. – Sam Prickett
---
64. Lorde – "Royals" (2013)
The lean, striking teenage debut single from Auckland, New Zealand's Lorde is a simple bit of reassurance about one's intrinsic worth against the backdrop of televised images promoting the extravagance of the rich and famous—so of course there was a healthy debate about what it really meant. And the argument's actually worth considering, to a point. Is "Royals" an arrogant clap-back to hip-hop artists who flaunt their expensive gains on TV? (Even though many of those artists come from economically depressed origins themselves?) Or is it a warning shot in the oft-threatened, never-realized battles of class warfare? (Even though Lorde doesn't sound the least bit interested in anything more than a cozy evening at home with a decent date?) See, we could go for hours. At least the song, with its strident minimalism, sweet heart and gorgeous multi-layered voices, more than rewards the time spent on it. – Paul Pearson
---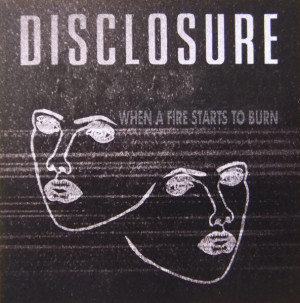 63. Disclosure – "When A Fire Starts to Burn" (2013)
"When a Fire Starts to Burn" is the kind of earworm that drills its way into your head whether you like it or not. It's a pretty simple song, comprising a house beat, a straightforward synth beat—oh, and that sample. Guy and Howard Lawrence take a recording of motivational speaker/preacher Eric Thomas and chop it up into catchy nonsense poetry: "When a fire starts to burn, right, and it starts to spread / She gon' bring that attitude home / Don't wanna do nothing, what they like." The intro to Settle, also featuring Thomas, doesn't do much to clarify his meaning—but what matters, what tattoos this song directly onto your brain, is the energy. It's like spontaneous combustion is what I think they call it, right? Right? And what happens is… – Sam Prickett
---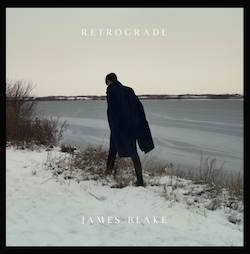 62. James Blake – "Retrograde" (2013)
When we first met James Blake, he was a forward-thinking electronic artist who ran his voice through all sorts of filters and pitch shifters, rendering it another glitchy instrument in the mix. But it wasn't long before his music's polarity reversed: Blake replaced fragmented post-dubstep productions with smoother, moodier textures, and let his soulful croon take center stage. The transformation might've felt jarring if Blake hadn't pulled it off with such aplomb. Blake said that being in a relationship affected the sound of sophomore album Overgrown, but it's hard to hear much warmth in lead single "Retrograde". From its opening words—"You're on your own / In a world you've grown"—"Retrograde" sounds a lot more lonely than lovestruck. The song has the damp chill of a morning fog until, suddenly we're hit with icy synthesizers as Blake eerily repeats "We're alone now." And then, just as suddenly, they fade back into the gloom from whence they came. – Jacob Nierenberg
---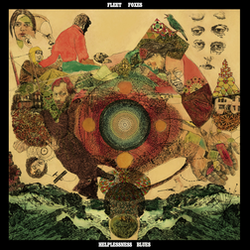 61. Fleet Foxes – "Helplessness Blues" (2011)
"Helplessness Blues" was always a great song. Compared to the youthful innocence of Fleet Foxes' debut, Helplessness Blues was marked by maturity and anxiety, nowhere more so than the title track. "I was raised up believing I was somehow unique," Robin Pecknold sings at the beginning, moments before deciding he'd rather be another cog in a machine. It all builds to a breathtaking climax featuring the gorgeous vocal harmonies this band is loved for.
That was in 2011—years before "snowflake" became a pejorative. In 2019, Pecknold's ruminations about "armies of night" and "men who […] determine my future for me" sound far more sinister than they were ever meant to, as his fellow millennials work themselves sore not on their own orchards, but in jobs that make other men rich. When we first heard "Helplessness Blues," it offered reassurance that you don't have to be special to be deserving of fulfillment. Now, it's a hymn for everyone who struggles to find their place in a world as cold and callous as ours. – Jacob Nierenberg
---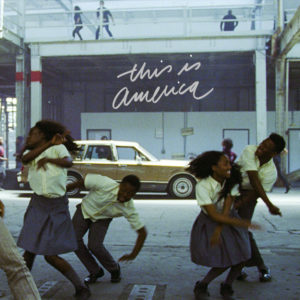 60. Childish Gambino – "This is America" (2018)
As we come upon the close of the decade, it's hard to imagine a singular song that could manage to assess the past ten years in all of their pointed, spiteful glory. In all of the viciousness that surrounds our nation, "This is America" is more than a song, divorced from its music video it's still elevated to the level of vicious honesty, lyrically ending with "You just a barcode/You just a black man in this world…/You just a big dawg, yeah/I kenneled him in the backyard/No, probably ain't life to a dog." The hellscape of racism is alive and well, and our country denies the impact it has every day, but "This is America" casts a crude light on it, brought to life through the richness of Gambino's production. In a bold dichotomy, its message is only accentuated by its bold and colorful mastering. We haven't even talked about the music video, which is deserving of an entire other essay. "This is America" is Childish Gambino's ultimate effort, a multimedia unified front, with each piece offering a different representation of our current cultural landscape, in all its barbaric decadence. – Brian Roesler
---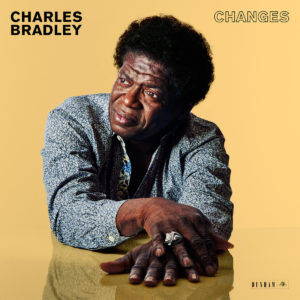 59. Charles Bradley – "Changes" (2016)
Hearing Charles Bradley's version of this Black Sabbath ballad, it's easy to forget the song didn't begin with him. His rendition is heartbreaking but full of hope and strength, the fresh pain of losing his mother driving his moving vocals. Each line is a cathartic release for Bradley, employing the song as a vehicle to exhale his pain and suffering. Adding a shout within each chorus is a powerful weapon, truly proving just how badly Bradley needed this song—and maybe we did too—to process his own pain. – Virginia Croft
---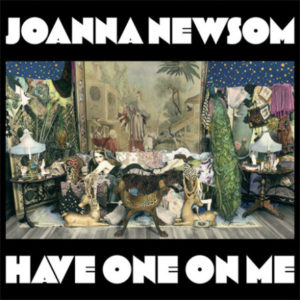 58. Joanna Newsom – "Have One On Me" (2010)
"Have One on Me" is a historical epic told on a small scale. There's political violence lurking just underneath the surface of the song, which focuses on Lola Montez, the mistress of King Ludwig I of Bavaria. Their affair was a contributing factor to that country's 1848-49 revolutions (Lola fled to the U.S. shortly beforehand), but the violence in the song mostly happens to spiders and flies, symbolizing the unease that slowly permeates—and eventually permanently upends—Lola's comfortable existence. If that sounds like a lot for a song to tackle—even one clocking in at a brisk 11 minutes—Newsom's deft, nonlinear lyricism makes that scale of storytelling look deceptively easy. – Sam Prickett
---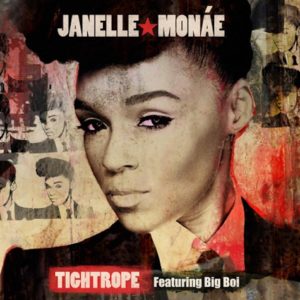 57. Janelle Monáe – "Tightrope" (feat. Big Boi) (2010)
How Janelle Monáe is not a ubiquitous household name remains a mystery. Even before starring in Academy Award-caliber films, she displayed otherworldly gusto, as can be seen on her early single "Tightrope," a classic single that features both an a(TL)lien and an android. Over big band composition, Monáe's pipes roar with ferocious confidence, evoking the fantasy-cyberpunk world she evokes all over The Archandroid ("I tip on alligators and little rattlesnakers/But I'm another flavor/Something like a terminator"). Meanwhile, Big Boi—perhaps looking for spiritual foil since Outkast's split—lends his equally idiosyncratic rapid lyrical jabs. – Paul Glanting
---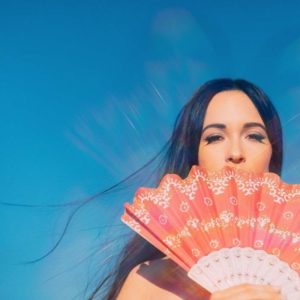 56. Kacey Musgraves – "Slow Burn" (2018)
The opener to her acclaimed, Grammy-winning Golden Hour, "Slow Burn" sets a restrained, gentle tone. Musgraves introduces us to her filter on life, taking a moment to reflect on the rewards that come from slowing down. Savoring her time with her husband and talking a walk to "look at all the flowers" presents a more subdued side of the singer/songwriter. While it's a mellowed version of her brand of country, her ability to be present is invigorating, encouraging a more measured pace of life. Accompanied by dreamy guitars and warming drums, Musgraves' voice sounds enlightened, holding true to her roots but showcasing her growth.- Virginia Croft
---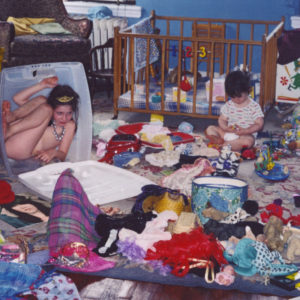 55. Sharon Van Etten – "Seventeen" (2019)
Sharon Van Etten accomplished a lot with 2019's Remind Me Tomorrow, not the least of those accomplishments being proof that you can release a grounded, hopeful, grown-adult pop album and still rock leather gloves like an absolute badass. She also showed that sometimes there's more romance and beauty in the confidence of adulthood, speaking to her lonely, insecure teenage self and letting her know that everything's going to be OK: "I see you so uncomfortably alone/I wish I could show you how much you've grown." She sings with the knowing wisdom of having lived and survived, only to discover that maybe she was stronger than she realized. And where once Van Etten kept to a gentle indie-folk approach, here she maximalizes spectacularly, every last open space in the song filled with glorious, joyous sound. It's a testament to how finding your place in the world truly feels. – Jeff Terich
---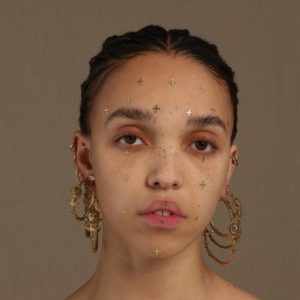 54. FKA twigs – "cellophane" (2019)
FKA twigs' voice typically creeps with spider-like precision over electronic creeks, but on "cellophane" a subdued and simple piano riff ticks in the background as the British singer croons with stripped-down and guttural force. It's a mellow and heartfelt end to the decadent MAGDALENE. Nonetheless, in its spareness, FKA exorcises on the pain of romantic rejection and racism. The repetition of "I get overwhelmed" is so simple yet so overpoweringly cold and relatable. – Paul Glanting
---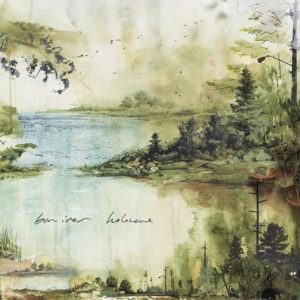 53. Bon Iver – "Holocene" (2011)
I've never really been able to parse Bon Iver's lyrics, and I've always wondered if I'm supposed to be able to. But honestly, I don't think so. Justin Vernon deals mostly in abstraction, collections of images, runs of assonant phrasing that don't quite add up. No, what Vernon is so good at is conjuring a feeling, immersing the listener in an atmosphere. "Holocene" builds slowly, one element at a time—that beautiful, circular guitar figure, a skittering drum track, a pensive vibraphone—until the listener realizes they've been transported, and I think that's where this song's profundity comes from. I hear the forest of sound around me and I'm overwhelmed, and then, there's Vernon's earthy falsetto with the song's most cogent line: "At once, I knew/I was not magnificent." It's simple, but it's conclusive in its regret and its resignation, and it colors the whole song. I feel wistful; I feel reflective; I feel.- Ben Dickerson
---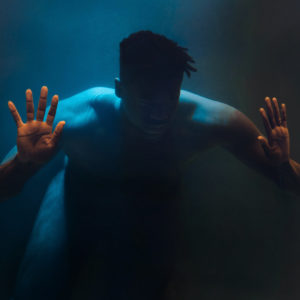 52. Moses Sumney – "Doomed" (2017)
Shortly before the release of his long-awaited debut album, Moses Sumney unpacked some of its themes in a Tumblr post. Citing Plato's Symposium and the Book of Genesis, Sumney described how humans were meant to coexist, yet designed to exist as incomplete bodies. He ultimately asked: "If God is love, but you don't feel love, are you a godless being?"
Sumney charts a lonely world on Aromanticism, and on "Doomed", the album's loneliest moment, he asks a similar question: "If lovelessness is godlessness / Will you cast me to the wayside?" Across the album, Sumney's voice is the focus, but here, it's almost all there is, his soaring falsetto answered only by a glowing synthesizer and his own wordless backing vocals. Aromanticism may not yet be the new atheism, but if that comes to pass, we'll have "Doomed," a prayer for us lonely souls, asking for mercy in the face of lovelessness and damnation. – Jacob Nierenberg
---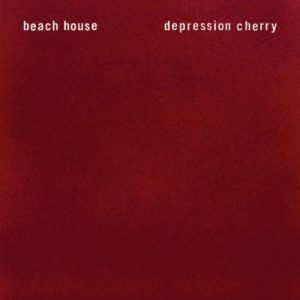 51. Beach House – "Sparks" (2015)
You know this Beach House song. It's the one that is unlike the others. Everyone thought they were going shoegaze with the first single on Depression Cherry, but nah. "Sparks" feels like a one off—it's the closest the Baltimore duo will ever get to "noise," and somehow Victoria Legrand and Alex Scally still manage to sound pretty. Multi-layered vocals resound off swathing guitar feedback and massive discordant organs, making the song feel like an ornamental edifice where we can look but we cannot touch. Perfectionists at heart, Beach House execute their most detailed and cathedralic track to date with utmost precision. – Patrick Pilch
---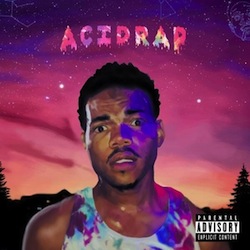 50. Chance the Rapper – "Acid Rain" (2013)
Something that's gotten lost in the shuffle as Chance the Rapper has become an honest-to-God star is that he's probably at his best when he's melancholy, and this song is the proof. Here, over a luminous, autumnal beat from Jake One, Chance remembers open mics and school corridors, remembers his friends, remembers the violence he's seen too much of. He invokes the acid his breakout mixtape is named for, but it's as an escape, not a vacation. Chance sounds lost, like his youth is getting away from him faster than he can record it. He trails off, his voice sounding weaker: "I still be asking God to show His face." But then, he launches into a hymn. He says that he's "sanctified," that he's been "born again." Because that's what faith is supposed to do, right? It's supposed to give you something to hold onto even when you start to lose faith itself. This song makes his turn from the profane to the sacred make perfect sense. – Ben Dickerson
---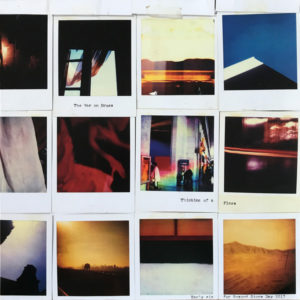 49. The War on Drugs – "Thinking of a Place" (2017)
Adam Granduciel's adeptness for studio wizardry and perfectionism was never as clear as it was on A Deeper Understanding. "Thinking of a Place," the album's centerpiece, is a winding, eleven-minute slice of reposeful heartland rock; within the bones of the song Granduciel composed, he explore meandering but purposeful guitar work, a bouncing rhythm section and steady acoustic strums to explore spaces of memory and nostalgia: "I remember walking against the darkness of the beach / Love is like a ghost in the distance, out of reach / Travel through the night 'cause there is no fear / Alone but right behind until I watched you disappear." Granduciel's lyricism has never been a focal point of The War on Drugs' music, but his minimalist observations of memory read like beautiful, naturalist Midwestern poetry: "Once I had a dream I was falling from the sky / Coming down like running water / Passing by myself alight / In the morning, I would wake to the sound of summer's voice / Like little whispers through the silence." – Timothy Michalik
---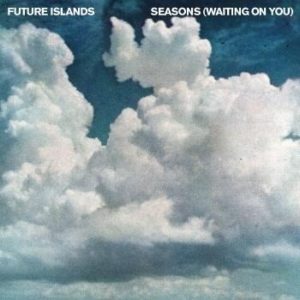 48. Future Islands – "Seasons (Waiting on You)" (2014)
Let's be clear up front: the definitive version of "Seasons (Waiting on You)" is not the one that's on Singles, although that version is excellent. It's the performance of the song on Late Night with David Letterman that will be remembered, and rightly so. Singer Sam Herring, surrounded by his typically subdued bandmates, imbues the mid-tempo synthpop song with an unpredictable, coiled energy. His near-unhinged, chest-beating performance—complete with some truly committed dancing—transform the bright-eyed ballad into something darker and more desperate. His sudden, thrilling drop into a guttural scream right at the end of the track isn't present in the studio version of the song, but it should be. Few television performances this decade felt more dangerous or more brazen. Even the usually reserved Letterman can't contain his excitement, cheering even before his microphone is cut back on. "How about that?" he crows, grinning widely. "I'll take all of that you got!" – Sam Prickett
---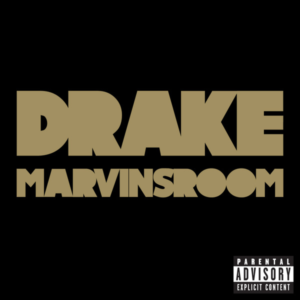 47. Drake – "Marvin's Room" (2011)
As the decade's gone on, Drake's music has grown more insular as his missives have grown less personal; the drunk-dial candor he displays here has calcified and grown toxic as he gets older and the girls in his songs never do. But there's something irresistible and important about this song even now: its mix of bravado and shame and its vacillation between hostility and longing for its audience of one have resonated with so many, have reverberated throughout pop music at large since its release. The sonics, too, are still deeply compelling. Producer Noah "40" Shebib's low neon glow of a beat, with its deep, pulsing bass and its gentle, droning synths, is so evocative and affecting. And it's clear to me in returning to this song that this is the version of Drake that people bought into, the song that made him a very specific kind of icon. It's genius in its way: He worked so hard—exerted so much control—to seem so messy, so emotional. That manipulation of the public image, that consciousness of listeners' desire to relate to him, is what made Drake so important, so influential, in the '10s.- Ben Dickerson
---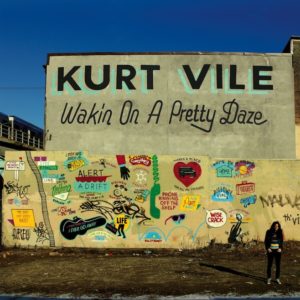 46. Kurt Vile – "Wakin on a Pretty Day" (2013)
Within Kurt Vile's brand of breezy, good-humored rock, there's a constant state of reflection. On "Wakin on a Pretty Day," Vile seems to question the need for more—when all is peaceful and still, why is there still a nagging desire beyond what's there? Musically, the 10-minute "Pretty Day" follows Vile's pattern of reliably raw and rootsy rock, but as it progresses, there's a bit of an internal breakdown. With its tempo speeding up and the melodic inner workings becoming more complicated, "Pretty Day" escalates into a tumble through Vile's mind. His warm vocals are inviting, and his well-crafted guitar twangs whirl around like a tumbleweed. – Virginia Croft
---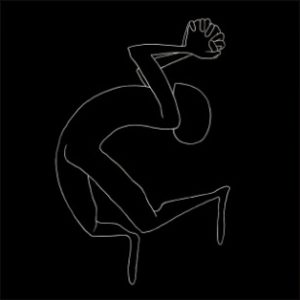 45. Car Seat Headrest – "Beach-Life-in-Death" (2018)
Spiraling thoughts can be really hard to vocalize, let alone articulate. Will Toledo tackles both these obstacles on "Beach-Life-in-Death," imitating the sound of a spiral, and utilizing his songwriting to release his deepest fears. The song is one of his longest at 13 minutes, but never feels like it should end. Cutting between an anxious rambling of thoughts and a somewhat familiar guitar line, the song puts the listener on Toledo's level. His expression of fear—"I don't want to go insane / I don't want to have schizophrenia"—feels like a wave of relief, as someone finally conveys the thoughts that are just too overwhelming to acknowledge. – Virginia Croft
---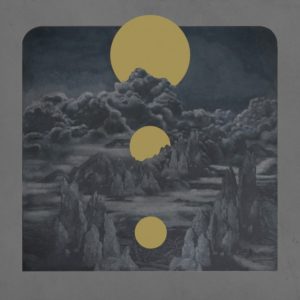 44. Yob – "Marrow" (2014)
Monumental heaviness is a given with Oregon doom metal trio Yob. Simply the invocation of their name, the way it resonates in your mouth, seems to evoke the presence of some kind of mighty supernatural being. But strip that titanic sonic density, that sheer crushing force, and what's left is some of the best songwriting of any contemporary metal band, as is evident from a recent video in which Yob frontman Mike Scheidt performs "Marrow" outdoors in an open field. The climactic closer from the band's 2014 album Clearing the Path to Ascend, "Marrow" is both a commitment and a journey, immersive and hypnotic. Over slow, cascading riffs, Scheidt is adrift and detached: "Needing to feel one true moment/Needing to feel something true." It can be read as one man's lonely search for meaning, but in execution it's massive—a moment of introspection that reverberates across the horizon. – Jeff Terich
---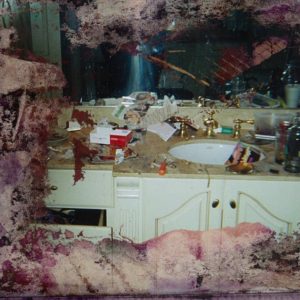 43. Pusha T – "If You Know You Know" (2018)
Death, taxes, and Pusha T rapping about cocaine are the only certainties in life. King Push has reigned over rap since his earliest days back in Virginia Beach with Clipse, and over the years, he's developed one of the most ubiquitous voices and cadences in hip-hop. On the opening track to DAYTONA, "If You Know You Know," Push speaks in a cryptic code to the streets over a signature Kanye West beat—DAYTONA was one of five albums written with West in Jackson Hole, Wyoming back in 2017. Pusha addresses his exploits as a cocaine dealer as well as his day-one friends despite being such a large presence in hip-hop and the president of GOOD Music. – Cody Davis
---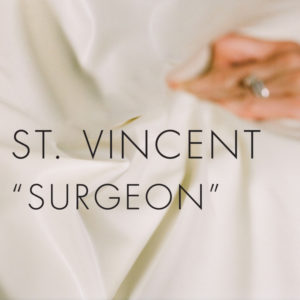 42. St. Vincent – "Surgeon" (2011)
Annie Clark wrote "Surgeon" after reading a cryptic line in Marilyn Monroe's diary: "Best finest surgeon, Lee Strasburg — come cut me open." Clark twists those words into numerous meanings throughout the song's woozy four minutes, at turns a psychedelic descent into desperate escape from depression and surreal sexual come-on—sometimes simultaneously, searching for an escape any way she can find it. It's only in the song's final minute, an effects-laden funkadelic guitar freakout worthy of Purple Rain-era Prince, that she ultimately finds it. And from the sounds of it, she's never coming back down. – Jeff Terich
---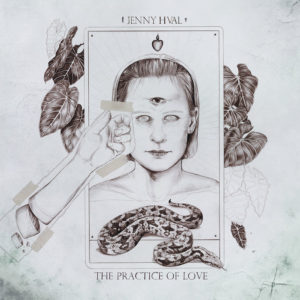 41. Jenny Hval – "Ashes to Ashes" (2019)
Jenny Hval's music is so often steeped in elaborate concept, whether in the exploration of our behavior behind screens or erotic vampirism, that it sometimes feels as much like a museum piece as actual music for pleasure, if not more so. "Ashes to Ashes" is purely the latter. Bearing the ambient production sheen and art-pop grandeur that situates her as a kind of spiritual successor to the likes of Laurie Anderson and Björk, "Ashes to Ashes" is rife with gorgeously bubbling synthesizers. It sounds like a dream because, well, it is; "She had a dream about this song," Hval sings in its opening line, setting up a scene of perfect chord changes, bummed cigarettes, sex, screens and earth. It's a whole universe inside someone's subconscious, captured in a matter of minutes, but it sounds like it could expand outward endlessly. – Jeff Terich
---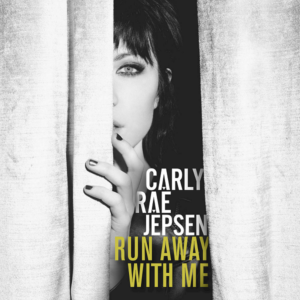 40. Carly Rae Jepsen – "Run Away With Me" (2015)
It would be hard to count the number of cars I've screamed along to "Run Away With Me" in. That's because of its catchiness, its universality, its car-song-ness, its scream-along-to-ability, and, really, its essence as a perfect pop song. Because that saxophone is impossible to deny.
But it's not just the saxophone, no matter how hard it blasts you into the stratosphere. It's the synth ripples all over the chorus, lines like "I could be driving you all night, and I'll find your lips in the streetlights," and the "Hey!"'s punctuating every phrase; it's all to ensure that "Run Away With Me" hits us like a pop song shaped eighteen-wheeler.
The true test of pop music is how it stands up to too many listens (especially too many in a row). And yet, improbably, "Run Away With Me" sounds as good as when I first heard it in 2015, when listening to a full Carly Rae Jepsen album felt bizarre and unnatural and I did not yet know the power of a perfect saxophone hook. – Ben Cohn
---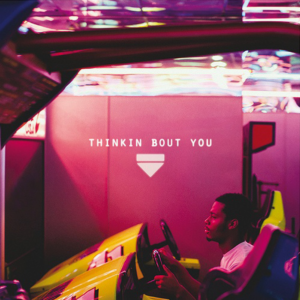 39. Frank Ocean – "Thinkin Bout You" (2012)
Originally constructed during Ocean's more mercenary days for Bridget Kelly, but best immortalized on his own Channel Orange, "Thinkin Bout You" is a dreamy, warm affair that fixates on Ocean's crushing falsetto playing with themes of memory, regret, and the honesty of relations that transcend sexual and emotional boundaries, regardless of gender. Ocean's fondness for raw lyrical wit is displayed brilliantly in this track with the lyrics, "No, I don't like you, I just thought you were cool enough to kick it/Got a beach house I could sell you in Idaho/Since you think I don't love you, I just thought you were cute/That's why I kissed you/Got a fighter jet, I don't get to fly it though, I'm lying down." Ocean's entire aesthetic sound, lyrical form, and penchant for dreamy textures and raw emotional landscapes all starts here. It is an immortal ode penned from a personal heart. – Brian Roesler
---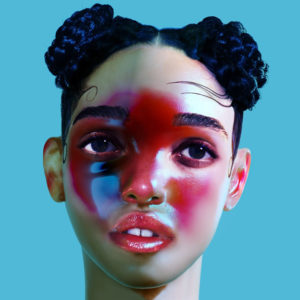 38. FKA twigs – "Two Weeks" (2014)
"Two Weeks" is a juggling act. There's Talulah Barnett's breathy soprano, one of the best voices of the decade. There are the buzzing synths carrying the melody. There's the drum programming that pulls from footwork, trap, and IDM all at the same time. And then there's the fact that "Two Weeks" is a perfect pop song, full of left turns that all manage to gratify in brilliant ways. The final chorus puts every element of the song on top of itself and instead of sounding like a mess it sounds like a hurricane, with twigs in the eye of the storm. – Ben Cohn
---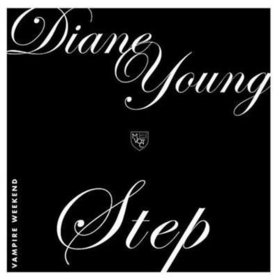 37. Vampire Weekend – "Step" (2013)
While Modern Vampires of the City had stronger singles than Step, none were more emblematic of the mild yet palpable shift following Vampire Weekend's first two albums. By tuning down some aspects of their initial tweeness and trading that in for some wry bemusement they started down a path you can still hear in later tracks like "Harmony Hall." Plus, any song that name drops Croesus and Run-DMC back to back deserves props just for having the bones to try such a historical triple salchow. – Butch Rosser
---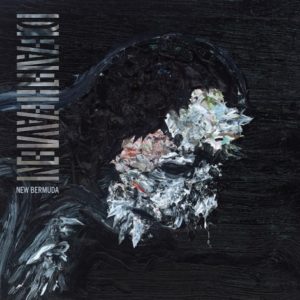 36. Deafheaven – "Brought to the Water" (2015)
Any publication worth their salt will acknowledge the importance of Sunbather but, and this part is important, the overall step forward of New Bermuda. With that record, Deafheaven proved they weren't a one-trick pony and this, its opening salvo, operates in miniature what that album would achieve. Combining a ferocious black metal tremolo wave to a sharply-downpicked Metallica riff as well as their cooling, watery emotionalist soundscapes, "Brought to the Water" both doubles down on all the strengths of their previous record while righting every previous weakness. It is at once more aligned with extreme metal while more confident in its melodic and art rock passages, all while carrying some of the greatest lyrics in contemporary heavy metal. "Brought to the Water" feels like the fruits of a band that were productively attentive to the words of their critics, producing a song that is in all ways superior to their already-great previous work. – Langdon Hickman
---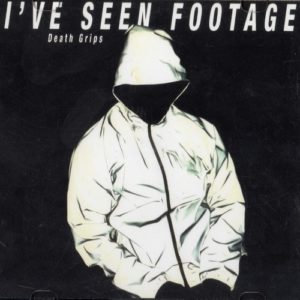 35. Death Grips – "I've Seen Footage" (2012)
I saw firsthand at a music festival in 2015 that Death Grips' definition of a slapper meant literally taking one in the nuts as their hundred-foot-wide pit whips up into a frenzy. Or, alternately, this: the most furiously hook-driven track the Sacramento noise-rap trio ever released, catalyzing pure aggression and volume into something strangely resembling a hit. Hell, it's even fun, as much as a song about perpetual paranoia in the face of violence can be. Zach Hill and Andy Morin mutilate something that resembles Salt-N-Pepa's "Push It" into an adrenaline rush of buzzsaw synths and Ride's one-liners: "Juke step with so much boy-rude looseness seem like no bones in him skin," "What's the science of flyin' that high?" For a group that put a dick on an album cover, obliterated all label goodwill and possessed the power to conjure an orgy of violence in just the click of a laptop, "I've Seen Footage" felt like their most subversive act. – Jeff Terich
---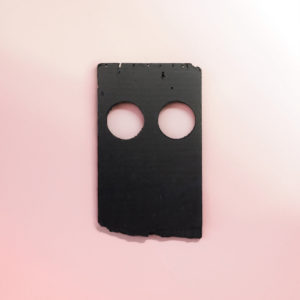 34. Low – "Dancing and Blood" (2018)
"Dancing and Blood" is less a song than a persistent pulse. The most arresting moment on what's easily Low's weirdest album to date, "Dancing and Blood" rumbles, rattles and echoes into frame through a blurred and distorted filter. It's not a song that reveals itself too soon, nor answers every question—Mimi Parker's verses are more fragments than complete thoughts, like echoes of conversation only half-heard: "It's inside, keep in the know/Throw in the earth, dancing and blood." By the time Alan Sparhawk's guitar breaks through the noise, it feels like an earned reward, but what the band leaves in the wake of this deconstructed dirge is more than two minutes of drone. It feels symbolic of the exhaustion left after nearly four years of chaos and fear, a moment to breathe perhaps, but one that feels neither restful nor safe. – Jeff Terich
---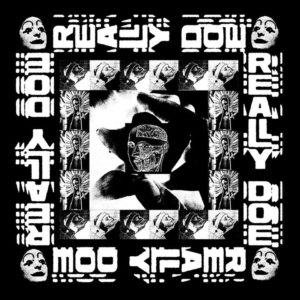 33. Danny Brown – "Really Doe" (feat. Kendrick Lamar, Ab-Soul, Earl Sweatshirt) (2016)
Not even a clunky Ab-Soul verse can sink this posse cut, which lines up three of the decade's most distinctive rap voices—Danny Brown, Kendrick Lamar and Earl Sweatshirt—and just lets them loose over an ominous Black Milk beat. It's got Danny Brown at his madcap, carnival-barker, head-getting best; one of the rare Kendrick guest verses (and a hook, and a bridge) that doesn't sound phoned in; and a seething, preening turn from Earl Sweatshirt, whose capstone verse is easily the best of the bunch. For a song that Lamar reportedly had to rescue from studio limbo, "Really Doe" feels essential. – Sam Prickett
---
32. Phoebe Bridgers – "Motion Sickness" (2017)
Partly serving as a way to voice her experience of being in a manipulative and abusive relationship with Ryan Adams, and partly serving as an empowering anthem, "Motion Sickness" provides the cathartic lyrics only Bridgers could write. Both times I saw "Motion Sickness" performed live, Bridgers took a moment to let the crowd know it was about Adams, adding a few choice invectives (rightfully so). It's a harder type of rock than what comprises her debut Stranger In the Alps, but it matches the severity of the situation—calling out a toxic man for his obsessive and controlling behavior. It's a heavy listen, layering guitars and Bridgers' frustrated vocals, but there's a sense of relief and release as she soars into the bellowing, final chorus. – Virginia Croft
---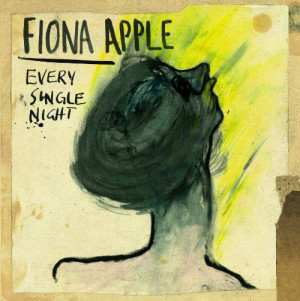 31. Fiona Apple – "Every Single Night" (2012)
As a bell clangs in the background, the first single Fiona Apple released in seven years heralded her arrival, different but still very much the Fiona we remember, her voice slightly more gritty and gravely. Channeling Joni Mitchell yet with a more abrasive tone, "Every Single Night" is a song about about being what you are and not caring what people think about it, a wonderfully endearing return from a reclusive genius. – Konstantin Rega
---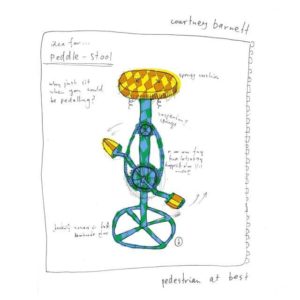 30. Courtney Barnett – "Pedestrian At Best" (2015)
The chunky guitars of a million great and anonymous indie bands meet lyrics and rapid-fire delivery that, in another context, would set the hair ablaze on fans of backpack rappers like MF Doom or Sage Francis. When she's not creating a memorable melodic line extending the simple word "funny," Barnett's running through a whirlwind monologue on the contradictory nature of coming up through the music business. Seemingly rhyming every third syllable, she laments that money does and does not matter, songwriting is both fleeting and timeless, and praise for past music means future releases won't be as good. At least she tried her very best, I guess. – Adam Blyweiss
---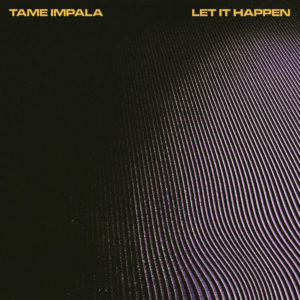 29. Tame Impala – "Let It Happen" (2015)
Pulling the listener into Tame Impala's universe from note one, "Let It Happen" is an incredible soundscape and journey through the Australian group's extremely well crafted psychedelic rock. The blending of Kevin Parker's infectious voice and synths is a mesmerizing experience to dive into, the effect something like that of being pulled underwater. While it's tempting to relax into the fast-paced nature of the glittery track, Parker himself can't begin to relax, singing, "All this running around / trying to cover my shadow." Symbolically, however, it's a necessary reminder that we can only distract ourselves from reality for so long, before everything else catches up. – Virginia Croft
---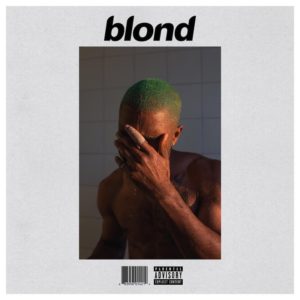 28. Frank Ocean – "Nights" (2016)
"Nights," like much of Blonde, is a work that is fixated on duality—not just that of Frank's own life, but something much headier, more existential. Below pitch-shifted listless guitars and brooding, bass-heavy melancholy lies a beautiful simplicity that remains audacious in its impact and influence. According to the original demo leak of the track, its ending was far less dark, far less personal, and more transcendent in tone thanks to the addition of an additional two verses. The final album version here is the only version that matters though, a harmonious testament to loneliness and self reflection. – Brian Roesler
---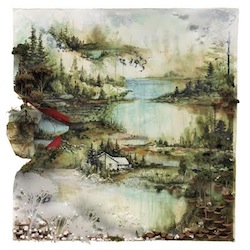 27. Bon Iver – "Perth" (2011)
Bon Iver was never meant to stay in that cabin in the woods. The frostbitten folk songs of For Emma, Forever Ago were born out of their surroundings, and soon afterward Justin Vernon began creating his own musical environments. Still, no one could have predicted the '80s soft rock-inspired fever dream that Vernon would render on Bon Iver's self-titled album.
Vernon once described album opener "Perth" as a "Civil War-sounding heavy metal song," but even though it sounds far more like Talk Talk than Titus Andronicus, you can hear what he was getting at: triumphant horns, distorted guitars, a drum fill you can march to. It's in Bon Iver's combinations of seemingly-at-odds sounds such as these, as well as turns of phrase that convey feeling more than meaning ("In a mother, out a moth/ Furling forests for the soft") that the album evokes the sensation of trying to remember a dream, or a long-forgotten memory. "Perth" sounds like something that could only exist in an imagined world—one where Minnesota, WI and Hinnom, TX are real places. It speaks to Vernon's musical genius that he could bring it into our own. – Jacob Nierenberg
---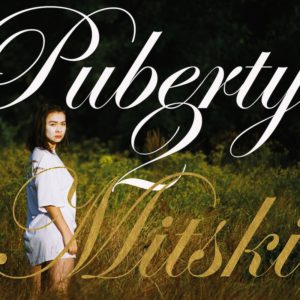 26. Mitski – "Your Best American Girl" (2016)
The hushed, dreamy sounds of the beginning of "Your Best American Girl" don't quite prepare you for the sheer power of Mitski's voice in the chorus—on first listen, this song threw me off guard in the best way. A tug-at-the-heartstrings anthem of identity, love and complicated relationships, "Your Best American Girl" is a rock-pop anthem for being your best you regardless of the approval of others. And though it's markedly from her 2018 single "Nobody," there is a clear connection between the two. Climactic, therapeutic, even explosive, this track sends the fears away with hot tears of selfhood and belonging. – Konstantin Rega
---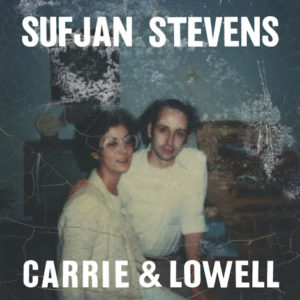 25. Sufjan Stevens – "Fourth of July" (2015)
Sufjan Stevens' postmodern conversation piece with his mother on her deathbed is chilling, even for a Stevens song. The song fades out with Stevens repeating "We're all gonna die" over and over, but what would typically transpire as bleak or overwhelming, even tragic, is merely an observation on the one promised inevitability of being alive: we will all die someday, everything we love, and this is in many ways something to celebrate. Fourth of July is used as a blatant metaphor—each life is somewhat like a firework or a firefly, vivid in its time and dead and blank when it is over, when it disappears. "Shall we look at the moon, my little loon? / Why do you cry? / Make the most of your life, while it is rife / While it is light." This stanza in the latter half of the song uniquely sums up the thesis of "Fourth of July": we are lights of being floating around and we should make the most of what we have while we're here, regardless of the bleak reality we face every moment of our lives. For such a dense and complex angle, Sufjans assembles it with ease, and the end result is stark and absolutely gorgeous. – Timothy Michalik
---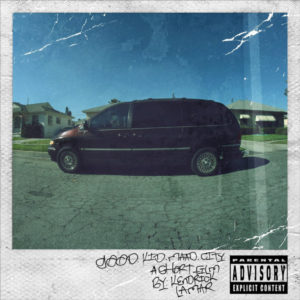 24. Kendrick Lamar – "Sing About Me, I'm Dying of Thirst" (2012)
When Kendrick Lamar released To Pimp A Butterfly in 2015, it seems the hip-hop milestone he unleashed with 2012's good kid, m.A.A.d city was swept under the rug, the progressive jazz arrangements and ruthless lyricism of Butterfly overshadowing the jaw-dropping cohesiveness of good kid. But that's the album that truly started the ascent, and will most likely be the album Lamar is best remembered for in the following decades. The 12-minute epic, "Sing About Me, I'm Dying of Thirst," exemplifies Lamar's storytelling ability—not just "storytelling," but passing along epics, weaving a narrative of those closest to him, all the while reflecting on his own success, his own story, his own past. "Sing About Me" is doused in biblical metaphors, callbacks to '90s hip-hop staples, and familiar characters (whether fictional or autobiographical) in a large chunk of his songs. While Lamar has gave us a steady stream of radio hits and deep cuts, "Sing About Me" is one of those songs we will show Lamar novices in the future to prove just how important he was (and still will be) when he blew up right before our eyes. – Timothy Michalik
---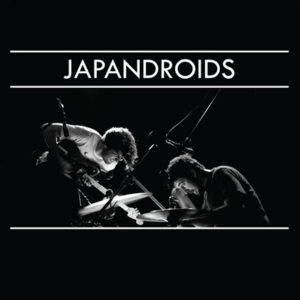 23. Japandroids – "The House That Heaven Built" (2012)
It's hard to see the state of mainstream rock in the 2010s and reach any other conclusion than "What the hell happened?!" And don't worry—it'll happen to other genres and other mediums and other industries and other sectors ad infinitum. But at least we had Japandroids, a duo who channeled the earnest desperation of '70s Springsteen, the joyful nihilism of '80s Replacements and Hüsker Dü, and the sheer, explosive distortion of '90s Dinosaur Jr. If any indie song was going to save us from troubadours in suspenders and Vegas strip sideshows it was going to be "The House That Heaven Built," an anthem fit for shouting out car windows along the coastline, for cranking in your headphones on the train or, yes, even cheering on the Vancouver Canucks, who adopted it as their entrance song back in 2013. And rightfully so: Hearing this song would make anyone feel like they could sweat through that extra quarter, run that last mile, conquer the goddamn world. And if they try to slow you down? Tell 'em all to go to hell. – Jeff Terich
---
22. Deerhunter – "Desire Lines"
I was a suicidal teenager. My environment allowed little space for mental illness. It was all in my head, they said, and I believed them. I knew how happiness felt, so in the fall of 2010 I decided to be happy. That orange-tinted autumn was spent tilling the dopamine-depleted wasteland that was my mind into a field of positivity, forgiveness and self-acceptance. Turns out pure willpower has an expiration date and therapy works, but during those three blissful, fleeting months, I was so fucking happy. Halcyon Digest was there every step of the way, yes, but it was "Desire Lines" that opened new worlds for me. The final moments of that track provided a healthy dissociative exercise in jammy psychedelia, and I found myself slipping into its world again and again. It was entrancing and sublime; it made me want to be alive. – Patrick Pilch
---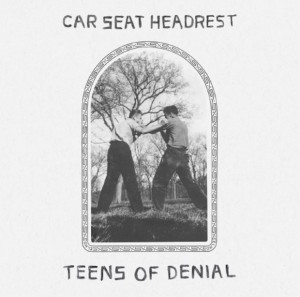 21. Car Seat Headrest – "Drunk Drivers/Killer Whales" (2016)
When I think about this song, I think about a party I went to where I got put in charge of the music (I don't know how it happened either). I think about a girl who came to the party, and how she got too drunk, and how she laid on the ground as her friends talked and decided that yeah, they should probably call an ambulance. And I dunno how this happened, but this song was playing when they carried her out of the apartment. "It doesn't have to be like this" became so vital, so strikingly literal, and Will Toledo's voice was shouting over the cacophony and the guitars turned heavy and, man. "Drunk Drivers" is a call for self-improvement, but most vitally, it's an assertion that that improvement is possible, that when the voice in your head tells you to do better, you should. – Ben Dickerson
---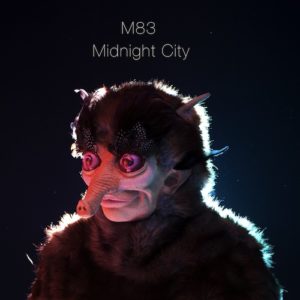 20. M83 – "Midnight City" (2011)
In remote craters of the earth only accessible by battered minivans, this song is simply referred to as "The Synth Hook." In more contextualized societies it's the spiritual antecedent to the TV show Stranger Things (especially after you see the video). The French band's breakthrough hit stimulates a visceral reaction from anybody the second it starts and keeps it nervously alive for four minutes. M83's work tends to milk the barest strands of discomfort from the high-pitched electronics of the '80s, but the alternating contours of loud and soft in "Midnight City" almost have a reassuring quality. That's possibly because of the song's genesis: Anthony Gonzalez's awe at the appearance of the sprawled lights of Los Angeles at night, pixelated shadows that hold both promise and the vaguest dread. It's also because of the constant payoff of the sudden drum fill and the steel-girded support of the keyboards. And, of course, that synth hook, which only needs three notes over four strikes to put you on red alert for the rest of your goddamn life. – Paul Pearson
---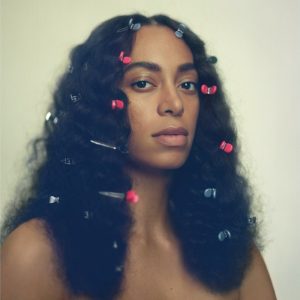 19. Solange – "Cranes in the Sky" (2016)
Sadness—gnawing, all-encompassing, debilitating sadness—does not go away on its own. You cannot drink it away. You cannot work it away. You cannot sing it away. You cannot fuck it away. Sadness grows within you like an unholy seed, wrapping its vines around the heart until everything you do to try to make it go away only makes you sadder. To find the root of it and remove it for good takes time—time that we can be reluctant to set aside, if we are even able to.
Solange Knowles knows this better than most. The cranes of the song's title refer to the unsightly machines that overlook construction sites: "They were so heavy and such an eyesore, and not what I identified with peace and refuge […] not really dealing with what was in front of us," Solange said in an interview with her elder sister. And yet, "Cranes in the Sky" evokes none of that—it's airy and graceful, like the bird of the same name.
"Cranes in the Sky" is a balm to all of us for whom moments of happiness feel fleeting and insignificant, but there's no denying the potency of this song being written by a Black woman, released mere weeks before America elected Donald Trump president. (Solange first wrote the song in 2008.) In a way, it is a freedom song—as much as "We Shall Overcome" or "Lift Ev'ry Voice and Sing"—though it is not a song to be chanted at a protest or march. No, "Cranes in the Sky" is a song we play for ourselves when we need a reminder that we owe ourselves empathy, self-care and time to heal. – Jacob Nierenberg
---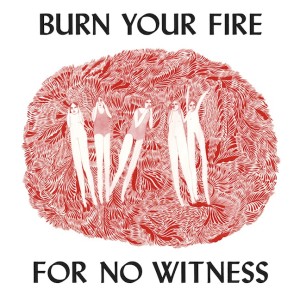 18. Angel Olsen – "White Fire" (2014)
Angel Olsen was still several years away from selling out 1,000-plus-seat theaters by the time she released "White Fire," but with a handful of releases to her name, not to mention a good number of miles in Bonnie "Prince" Billy's band, she already was something of a veteran of the road. The pitch-black, lonesome tone of this chilling waltz—to date the song of hers that still haunts me to my core—is a bit like Leonard Cohen's "Avalanche" stripped of the overt terror. It's the reverb-tinged narrative of someone who's spent countless nights alone, away from the warm arms of another, only to reach the conclusion that maybe that hollow, echoing void is the place is where she belongs, at least for now.
It's clear from note one that Olsen's pulling us into one of the darkest spaces she's known as she laments, "Everything is tragic, it all just falls apart." And its seven minutes comprise the most intense song to never actually escalate in volume. But as Olsen's ghostly glow emanates from just the barest flicker of a candlelit flame, she imparts a wisdom that infuses hope into that barest of light: "If you've still got some light in you, then go before it's gone/Burn your fire for no witness, it's the only way it's done." "White Fire" isn't the song we crave in times of discouragement, isolation or heartbreak. But it's the one we need. – Jeff Terich
---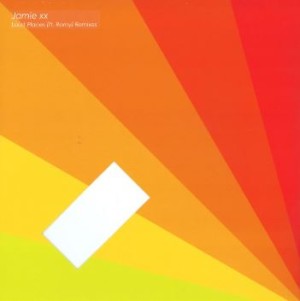 17. Jamie xx – "Loud Places" (feat. Romy Madley-Croft) (2015)
It starts with a few plaintive piano chords, crowd noise and what sounds like a fork tapping against a glass. "Loud Places" is a break up song, and at times Romy Madley-Croft sounds genuinely scornful. But it's also about reliving the best moments of a relationship, which the song mimics in its build to the dance-ecstasy of the chorus. "I have never reached such heights" the sample sings over and over again. Neither have we. – Ben Cohn
---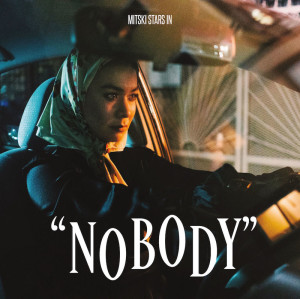 16. Mitski – "Nobody" (2018)
Making loneliness fun is no easy feat but somehow, Mitski did the impossible. On "Nobody," Mitski takes the common turmoil of being alone and redesigns it as a cheery, danceable disco track, almost veering into broadway showtune territory. Its lyrics resonate with power as Mitski bellows out many, many "Nobodys" in a complicated melodic pattern, blended with a partly jazzy, partly pop keyboard and guitar driven accompaniment. Within the song, there's a self examination, ruminating on the fact that no matter what she changes ("I've been big and small… and big and small, again, and still nobody wants me") nobody has loved her (wrongfully so). By pointing out the ridiculous standards expected of women these days, Mitski takes ten steps in the right direction, declaring enough is enough and we should live to please ourselves. Her triumphant expression of feeling defeated by the game of love is refreshing and resilient, even if it makes throwing in the towel sound even more tempting. – Virginia Croft
---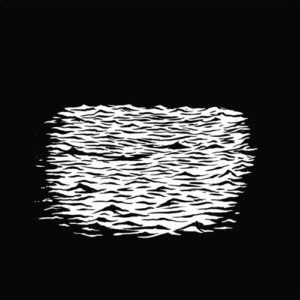 15. Vince Staples – "Norf Norf" (2015)
In October 2016, "Norf Norf" was not released. No, in October 2016, a white, Christian mother of four cried for 11 minutes about hearing "Norf Norf" getting played on the pop radio station she was playing in the car. She uploaded this video to YouTube, creating a new surge in popularity for "Norf Norf," which had been released a year earlier. It makes a little too much sense for a rapper like Vince Staples, who always seems to have something up his sleeve.
In theory, "Norf Norf" is a banger. It's got a beat that can make bodies move and a chorus the whole room can sing along to. But that beat sounds like the furnace in a haunted hospital and the chorus is "I ain't never run from nothin' but the police." Being caught between parties and your own mortality is the core of "Norf Norf." Staples sounds like he's worried someone will take the mike away, and he doesn't waste a single bit of empty space inside this beat. Lines like "folks need Porsches, hoes need abortions" are provocative and unnerving, and yet the fact they come in such catchy packaging that makes them work. It's the transgressive thrill that "Norf Norf" hinges on—horror and hook come hand in hand. – Ben Cohn
---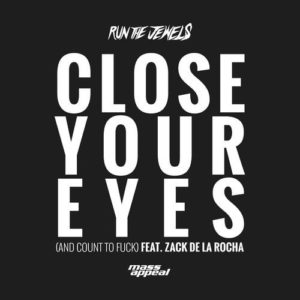 14. Run the Jewels – "Close Your Eyes (And Count to Fuck)" (2014)
It would not be fair to describe either Killer Mike or El-P's careers as being in limbo prior to the formation of Run the Jewels but, given their rapid escalation from highly respected underground legends to major movers and players, they might as well have been. "Close Your Eyes (And Count To Fuck)" is the centerpiece of what, at the time of their writing, is their greatest and most acclaimed record, the flawless Run the Jewels 2. In its three minutes, it does everything this band does best, merging the sense of distortion and grit that makes them appeal to rock listeners, the dense and swooning sense of sonics that appeal to electronic and textural music listeners, a firm sense of boom-bap and, oh: fucking bars for days. Mike and El's sense of flow and cadence is matched only by their precision strike bars, here tapping into a post-Rage Against The Machine political ire that's been a mainstay of Mike's career the whole time accompanied by, of course, a hook comprised of a chopped Zach de la Rocha line and a bonus verse from the legend to boot. It would be a perfect song for bringing about the satisfactory return of de la Rocha alone; the fact that everything else is perfect too is gravy. – Langdon Hickman
---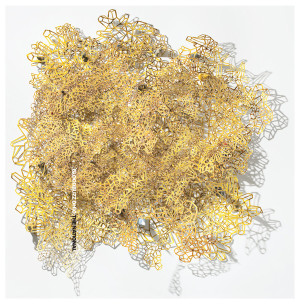 13. The National – "Bloodbuzz, Ohio" (2010)
"Bloodbuzz Ohio" follows the logic of dreams. Isolated images (ex. being carried home in a swarm of bees) coalesce over some of the most urgent drumwork of Bryan Devendorf's career. In some ways, it's a song about home after one has left it behind, and as such, it is confused and surreal, evoking the pleasure, pain, and downright strangeness of nostalgia. For those who prefer the ornate grandeur of the Boxer/High Violet/Trouble Will Find Me era, it has become the Platonic ideal of a song by The National. It's easy to see why—from the pummeling drums to the throbbing piano to the swelling horns to the crashing guitars near the end to some of the most enigmatic but unforgettable lyrics of Matt Berninger's career, "Bloodbuzz Ohio" remains something truly special from one of the most reliable rock bands of the 2000s. – Tyler Dunston
---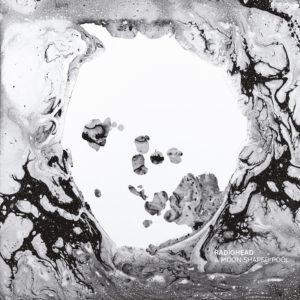 12. Radiohead – "True Love Waits" (2016)
Radiohead's ninth studio album, A Moon Shaped Pool, is, besides being one of their best, one of their bleakest and melancholic, introspective without a whiff of self-indulgence or navel gazing. Following the death of Thom Yorke's ex-partner Rachel Owen in late 2016, both "True Love Waits" (a song Radiohead had been tinkering with for nearly 20 years) and A Moon Shaped Pool acquired completely new meanings—"True Love Waits" was once interpreted as a song of yearning and desire; with age, it turned into a eulogy of sorts, with the lyrics "Just don't leave / Don't leave" drowning in remorse and grief within the contextual framework of Owen's passing. This is, among thousands of reasons, what makes them the band they are—one single song can pack such a punch that after 20 years of hiding and poking around, it surfaces better than the original, entirely reformed, haunting your ears, suspended in thin air. Yorke's voice, accompanied by slow, ambient gushes of keyboards, swells up and fills a dark, anonymous space. This is musical maturity at its peak—all of Radiohead's finest moments linger around "True Love Waits," the band's entire history trailing right behind, as Yorke's honeyed voice drifts farther into the distance. "Just don't leave / Don't leave." – Timothy Michalik
---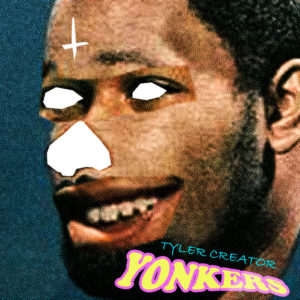 11. Tyler the Creator – "Yonkers" (2011)
Middle school is a motherfucker. Maybe that's true for a lot of people. I don't know. But it was certainly true for me. I was an utter snotnose punk of a 13-year-old; I was mean, and people were mean back. There's a certain amount of angst that's probably incumbent upon tweens, but I felt I had more than my fair share. This is a long way of saying, I guess, that I was the perfect audience for "Yonkers" when Tyler bit into that roach in 2011.
All there was when I hit play was those drums, thumping like monsters' footsteps, and those horror-movie violin stabs. And then, Tyler's voice—first, pitched-down, low, apocalyptic, and then, in his normal register. He was iconoclastic from the jump, with a fully-fledged DIY skate-rat aesthetic and an immediate, obvious disdain for outsiders. That was key, too: For all their antics, all the homophobia and critic-baiting and concert riots, Odd Future was given to a sort of anarchic inclusivity ("They are them; we are us"), foreshadowing the warmth and openness of Tyler's later work. He'd make better, subtler music further down the road; his maturation and self-transformation have been inspiring, fascinating, and rewarding. But this—this staticky, snarling fuck-you to anyone and everyone listening—was the beginning, the klaxon that told us all: Pay close fucking attention. – Ben Dickerson
---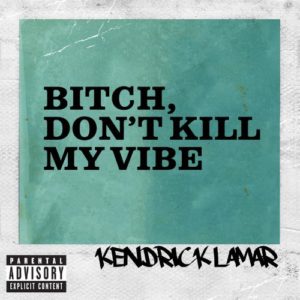 10. Kendrick Lamar – "Bitch, Don't Kill My Vibe" (2012)
Good kid, M.A.A.D. city is an album mostly dedicated to its overarching narrative of young Kendrick Lamar growing up in Compton, but it found time to squeeze in some diversions, too. "Bitch Don't Kill My Vibe" is only tangentially tied into the narrative arc of the album, instead focusing on present-day Kendrick's dissatisfaction with a compromised music industry that's fearful of taking risks. "I'm tryin' to keep it alive / And not compromise the feeling we love / You're trying to keep it deprived / And only co-sign what radio does," he raps. "Bitch, Don't Kill My Vibe" is largely a mission statement for Lamar's career from good kid onward, which has focused on thematic and emotional depth over hooks and hedonism, prioritizing album-length statements over zeitgeist-chasing singles. As evidenced by this song's radio success, Lamar's gambit paid off: he made the zeitgeist come to him. – Sam Prickett
---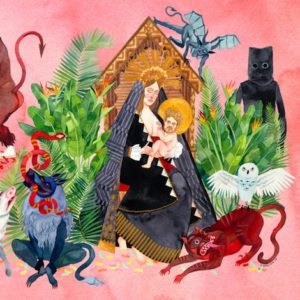 9. Father John Misty – "Chateau Lobby #4 (In C for Two Virgins)" (2015)
Taken at face value, the scene Father John Misty describes in "Chateau Lobby #4" is the stuff of grotesque surrealist fantasy—a faded snapshot of Salvador Dali and a stag's-head clad Marie-Hélène de Rothschild at the 1972 Illuminati Ball. "Emma eats bread and butter like a queen would have ostrich and cobra wine/We'll have Satanic Christmas Eve, and play piano in the Chateau lobby." Josh Tillman's expressions of tenderness and intimacy are invariably coded in self-deprecation, hyperbole and even puckish provocation, but it doesn't require much closer reading to find the sweetness. "Chateau Lobby" is Father John Misty's purest expression of adoration and love without the typical clichés, a big-screen celebration of Cupid striking a ventricle with his arrow—complete with mariachi horns, strings, and winking refrences to Cohen, Lennon and Terry Riley. Though the decade's marriage-is-dead hot takes have become a cliché in and of themselves, Tillman went against the grain by sharing something pure and uncharacteristically uncynical. Every institution merits skepticism, but weirdos need love too.  – Jeff Terich
---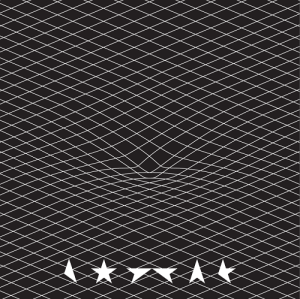 8. David Bowie – "Blackstar" (2016)
In hindsight we might have known there was more going on than a mere album teaser. Almost three years after the reflective The Next Day in 2013—in which Bowie revisited his Berlin years, recycled old artwork and took a more vulnerable and introspective tack instead of the mythologizing that dominated so much of his greatest works—Bowie issued a lengthy, cryptic dirge with a terrifying video and a surplus of darkjazz saxophone, as if he'd entered into the Black Lodge when we weren't looking. The truth turned out to be much simpler, sadder and far more elaborate at once; at age 68, Bowie knew he was dying, and quietly, true to his own mysterious muse, crafted a profound and eerie exit score, kicking off with these 10 curious minutes. He hid it in plain sight—midway through the song, Bowie seems to broadcast his own ascent into the beyond: "Something happened on the day he died, spirit rose a meter and stepped aside/Somebody else took his place and bravely cried." In his most intimate statement, Bowie somehow managed to only create more questions and conjure more mystery in his final statement. He was wrong about one thing, though; nobody took his place. Nobody could. – Jeff Terich
---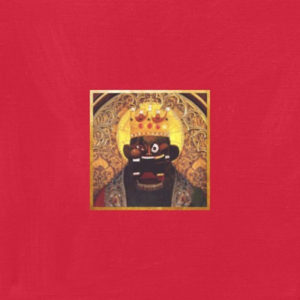 7. Kanye West – "All of the Lights" (2010)
We are distilling a lot here. Regardless of what has come to pass, Kanye cemented himself as potentially the most influential artist of the 2010s, almost single-handedly blasting the hinges off the door of mainstream music, radically altering rap, pop, and even contemporary experimental music in his wake. My Beautiful Dark Twisted Fantasy is the locus of that explosion and this song the locus of that album. It's not about it being the best track but instead being the one that made it all click for, seemingly, everyone. A choir and backing band including everyone from Rihanna to Elton John to Elly Jackson of La Roux to John Legend, it had that magic feeling of all music existing all in one perfect heaven, dancing beneath a Michael Jackson canopy of perfect pop. – Langdon Hickman
---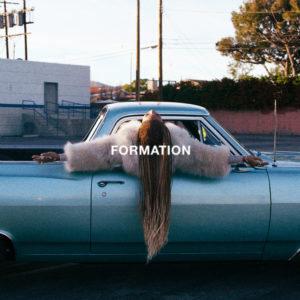 6. Beyoncé – "Formation" (2016)
On February 6, 2016 a song was quietly uploaded onto Beyoncé's website and subsequently became a defining song of the year. "Formation" was released the day after what would have been Trayvon Martin's 21st birthday and the song sounds like a visceral reaction to the world and more specifically, to killings of Black men and women at the hands of police. In the music video, Beyoncé stood on top of a police car submerged in a flood of water speaking to both the unjust behavior of police toward Black people and the hurricanes in the Southern U.S. that disproportionately devastate Black neighborhoods; a call back to the disastrous response of FEMA in the wake of Hurricane Katrina. In her performance of the song during the 2016 Super Bowl Halftime show, Beyoncé and her dancers dressed in bandoliers, and black turtlenecks and berets invoking the Black Panthers. She wasn't mincing words or symbols: it was time to stand up.
"Formation" spoke to anger, grief, and exhaustion. It was a rallying cry. It was also unapologetically Black, speaking to the specificity of Black anger, power, grief, trauma, and exhaustion. Beyoncé was specifically addressing Black women and their labor ("OK ladies, now let's get in formation"), and celebrating their resilience. It is with utter cluelessness and unfortunate inevitability that elements of "Formation" were absorbed into capital and rendering the subsequent products and co-option flat and uninspired (see: a general search on Etsy or Hillary Clinton saying she carries hot sauce in her bag on The Breakfast Club, or actually, don't). But despite that, "Formation" remains powerful in what it represented: a forceful awakening to country deep in crisis and hope that the work done can combat it. – Jackie Im
---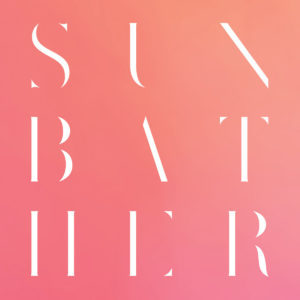 5. Deafheaven – "Dream House" (2013)
In a word, transcendent. Deafheaven's aggressively complex and (dubiously) controversial track off of their sophomore LP helped shape the contours of the decade in a fascinating way. "Dream House," for all of its black metal/shoegaze fusion offered, for perhaps the first time, a dialogue with the relatively isolated black metal scene itself, wedged between pop culture and the avant garde in a way that seemed genuinely rich. The conversation surrounding Deafheaven's ascendency is not just one of obsessive genre stoic against pop culture media critic, but one that tried to assess the actualization and genesis of a genre in real time. "Dream House" from 3:50 to 6:25 possesses some of the most sublime instrumentation recorded in the last ten years—everything, but especially the percussion with its ride cymbal accents hits so hard in the rising beautiful maelstrom—that it does, as George Clarke suggests in his lyric, begin to feel like a dream. And it's Clarke's vocals after that bring you back to the song's ideals, its heart, its soul. Simply put, "I want to dream." That's what the track is: a dream, neither yours or mine, perhaps even auxiliary in its shape, but ultimately alien. The only familiarity here is that of longing, or perhaps you'll ultimately find something else. That's the beauty of it. – Brian Roesler
---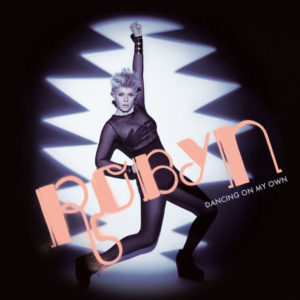 4. Robyn – "Dancing On My Own" (2010)
"Dancing On My Own" already had something of a rough draft. The lead single off Robyn's 2005 self-titled album, "Be Mine!", dealt similarly in themes of heartbreak, loneliness and rejection, cranked up and meant to be danced into oblivion. Not that that song wasn't already perfect, but it's amazing what a few cosmetic changes can do—some bigger synths here, a lower BPM there, and an even more devastating set of lyrics. Pretty soon you have the makings of the decade's most perfect pop single, a woefully infectious return to the kind of pain that only a desperate fit of physical activity can shake off for four minutes at a time. When Robyn wails, "I'm in the corner, watching you kiss her," she broadcasts the ache from across the room, piercing enough to interrupt the DJ's clever Serato transitions and make the bartender forget what brand of vodka he's pouring. While the protagonist of every other pop hit from the early half of the decade turned a possible sexual encounter with a nightclub fling into the Most Important Moment on Earth, Robyn reminded us that no, it doesn't always work out that way. Never mind the fact that the roles are completely reversed in "Call Your Girlfriend," a seemingly tender track that uses some verbal smoke and mirrors to distract you from the fact that she's kinda-sorta the bad guy. But you're willing to forgive her if only because she's been there—she knows just as well as anyone how badly it hurts. – Jeff Terich
---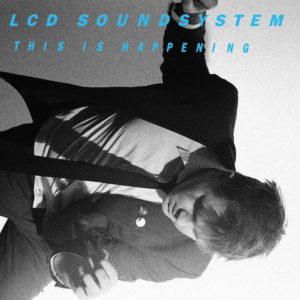 3. LCD Soundsystem – "Dance Yrself Clean" (2010)
James Murphy wrote dance songs, which by definition encourage an immediate social reaction, which then begets a temporary distinguishing characteristic of the group under consideration. And in turn, almost like clockwork, Murphy questioned the lingering effects of the reaction he just created. In artists with less patience and sloppier coding, this practice could become self-defeating and guarantee a fleeting existence. And maybe that's what happened to LCD Soundsystem—remember, This Is Happening was supposed to be their swan song. But Murphy is wired differently. For one thing, he's always placed high value in close relationships and evolving friendships, even as he has reservations about the social dynamic. Nowhere is this duality more in play than in the nine-minute, two-part leadoff track (Murphy doesn't waste time) to This Is Happening. The first part is quietly, comically uncoordinated: rhythms played on what sounds like an overturned plastic container, Murphy singing a distance away from the mic, a bathroom choir backing him up. But he's addressing his friends, thanking them for their patience, their willingness to compromise for their kinship. Then the beat drops, the synthesizer lines get random, Murphy turns to face the dancing throng and sarcastically switches into the corporate-approved version of the relationship: "Forget your string of divorces! You go and throw your little hands up!… You're blowing Marxism to pieces!" It all calms down again after he makes his point, which the crowd might have missed anyway. (I did, before I saw the lyrics.) And that, my friends (and you, present company, are my friends), is what the 2010s were all about. Now let's try something else. – Paul Pearson
---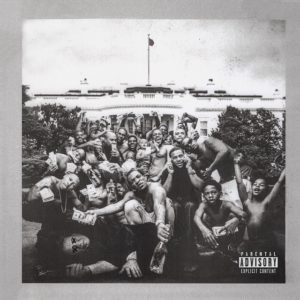 2. Kendrick Lamar – "Alright" (2015)
Ain't no end in sight, the bad stuff hasn't stopped. Black Lives Matter is not the solution, but a means to an end, to actual solutions that have not yet arrived. Tamir Rice, Sandra Bland, Trayvon Martin, they're not martyrs yet because it seems what they died for—if there was indeed a purpose to otherwise senseless deaths like theirs—has not come to fruition. In "Alright," Kendrick Lamar and Pharrell Williams suggest that even the good stuff isn't just delayed but imperfect. Interpolating Alice Walker, Goethe, and (endlessly) the Bible, Lamar acknowledges salvation of the self and society is a long fight fraught with temptation and failure. Your 40-acres-and-a-mule promise was a lie, find it somewhere else. Your wealth is a step away from greed, be important some other way. "Alright" is not so much an anthem of hope as of hope for hope: dancing around the actual concept, observing it, seeing it in front of you but just out of reach, under glass, under guard. And in this day and age, in Cleveland and Chicago crowds crying for justice and common sense, if that spark isn't enough at least it's something. – Adam Blyweiss
---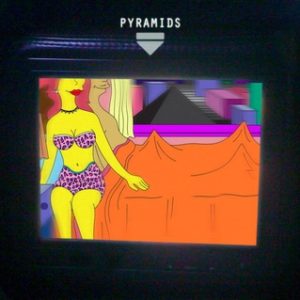 1. Frank Ocean – "Pyramids" (2012)
In the 2010s, Frank Ocean did the impossible in writing love songs for a generation tormented by the existential dread symptomatic of a fresh recession, bloated income inequality, and a collective sense that the American Dream was steadily bleeding to death. With supreme respect to Blonde and his mixtape, Nostalgia Ultra, Channel Orange is Ocean's opus (so far), which forged gorgeous Valentines out of video game bloops and cynicism.
There is something so viscerally gripping in the bridge of "Pyramids," the record's 10-minute epic, when Frank Ocean confidentially announces: "got rubies in my damn chain; whip ain't got no gas tank but it's still got woodgrain." It's the moment when you suddenly have a jarring astral-projection of the person you pine to be and in that instant, you eschew all practicality and reason to walk lockstep alongside your spirit animal. "Pyramids" is blessed by haunting horn sections and synths that thump with sexual neon. Ocean's masterwork is a tribute to feminine architecture and oozing excellence, at all costs. Like the fluctuating landscapes of the song's tempo and timbre, Ocean's narrator oscillates between bursts of transcendental gusto and petrifying insecurity.
Frank Ocean brokered a place at the big table for eccentric romantics and "Pyramids" is an anthem whose grandiosity was so endemic to the past ten years, it has bound itself to our memories. Licking the wounds of romantic rejection, sunburned in the south of Thailand, freshly graduated from college: Wherever we were when we took in Ocean's rich diversity of sonic terrains, this will remain the deeply-rooted score to the reminiscence of the 2010s. – Paul Glanting
---
Support our Site—Subscribe to Our Patreon: Become one of our monthly patrons and help support an independent media resource while gaining access to exclusive content, shirts, playlists, mixtapes and more.