Animal Collective, Flying Lotus, Parquet Courts to play Hopscotch 2021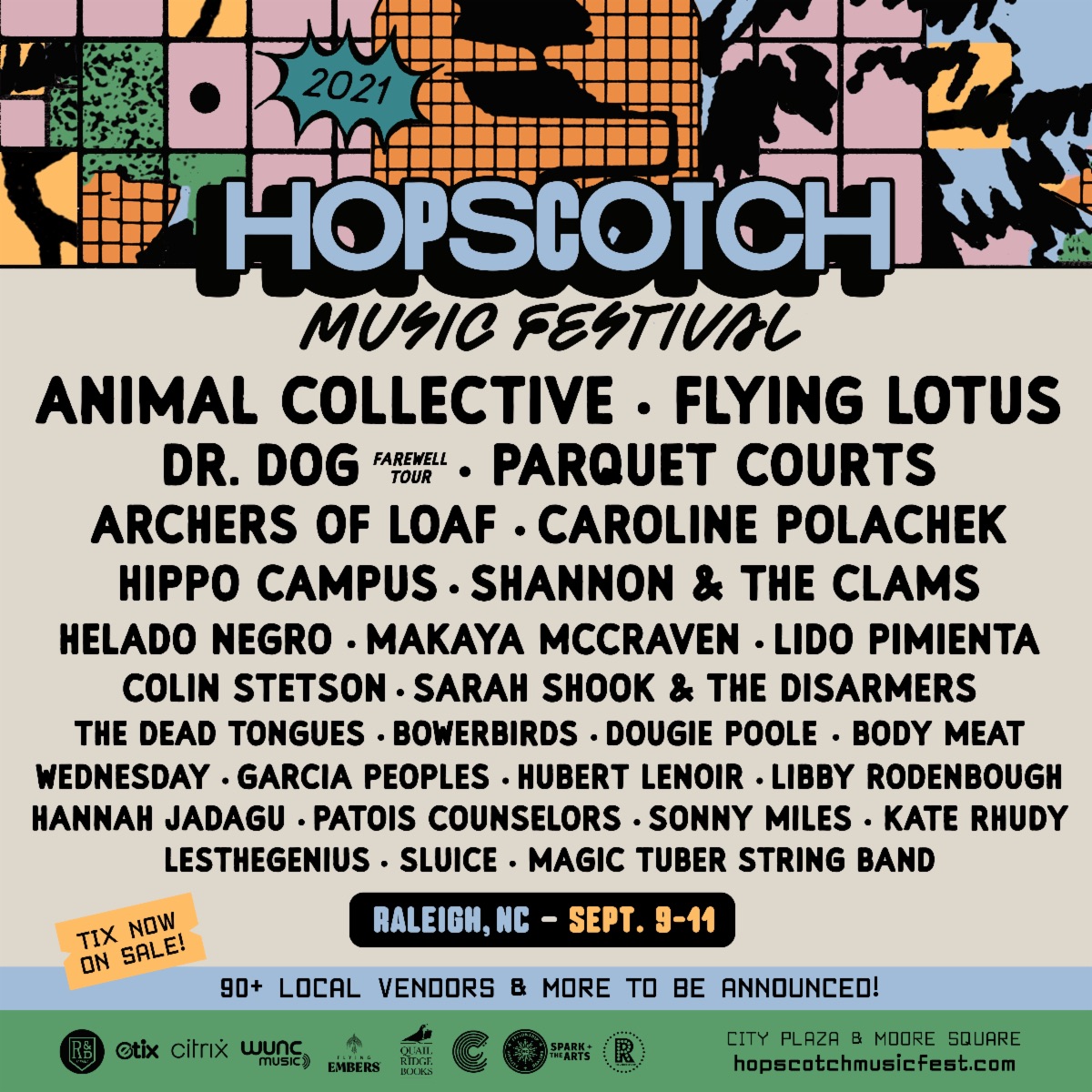 The Hopscotch Music Festival returns in 2021 to Raleigh, North Carolina. The fest has announced its lineup for this year's edition, which takes place September 9-11 in downtown Raleigh and features headliners Animal Collective, Flying Lotus, Dr. Dog and Caroline Polachek. Other bands on the Hopscotch 2021 lineup include Parquet Courts, Archers of Loaf, Hippo Campus, Shannon and the Clams, Helado Negro, Lido Pimienta, Colin Stetson, Makaya McCraven, Bowerbirds, Garcia Peoples and more.
The festival will be held entirely outdoors for safety reasons, as explained in a press release: "Hopscotch returning for 2021 was not a guarantee. As was the case with everyone during the COVID-19 pandemic. Our 100% outdoor COVID-19 safe presentation of Hopscotch Music Festival will ensure that everyone feels safe at our shows. With local vendors, additional day shows, and by working with local Downtown Raleigh businesses, this reduced attendance will only bolster this year's intimate outdoor concert experience."
Take a look at the festival's complete lineup over at the Hopscotch website. Tickets are on sale now.