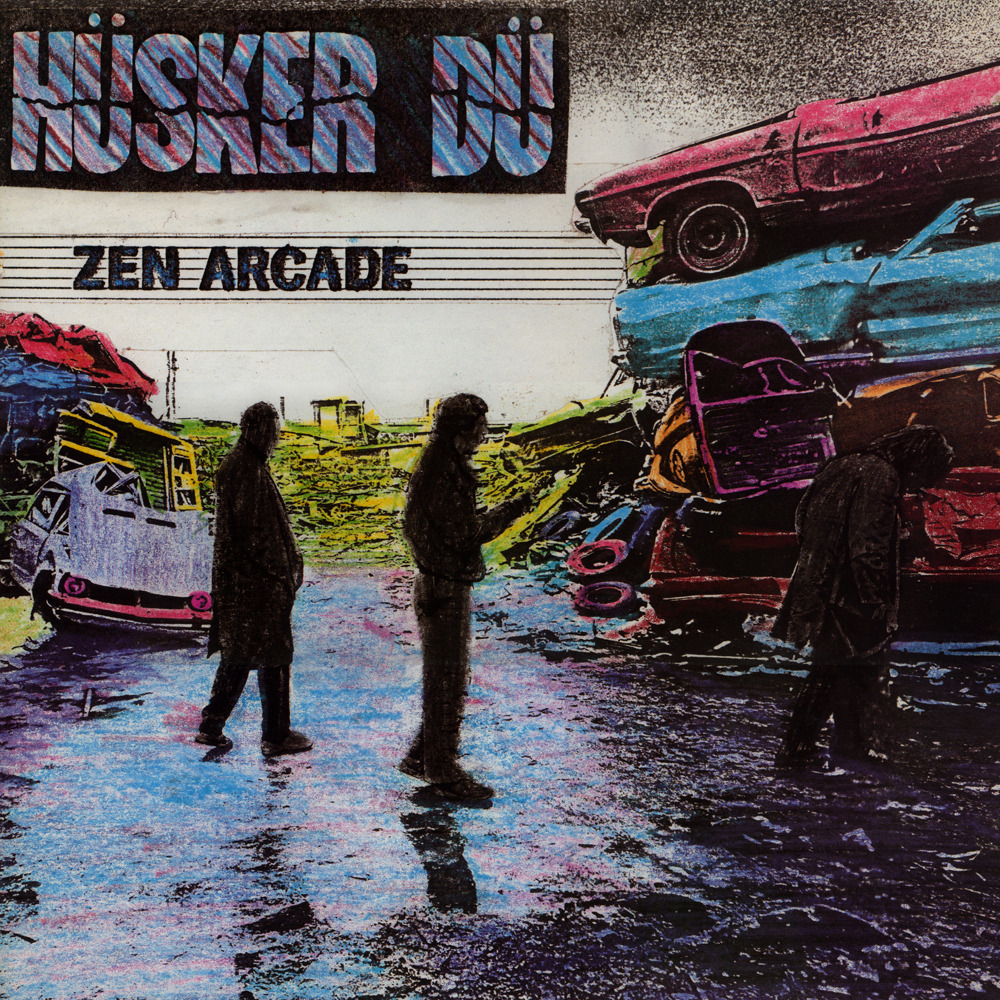 It was only a little while back when I saw the film My Own Private Idaho, and after about 10 minutes something told me that filmmaker Gus Van Sant was familiar with Hüsker Dü's Zen Arcade and that somehow this album, either directly or subliminally, influenced this film, which was loosely based on Shakespeare's Henry IV, Part 1. While not as glum or overly stylish as the film itself, Zen Arcade was a concept album of sorts, which revolved around an adolescent who runs away from a home life where he felt disenfranchised only to find out that the outside world is a much harsher place.
Zen Arcade is one of the most influential albums of the past 35 years and has had a ripple effect soar all the way through most underground, independent, punk/alternative music since. It was also their last to display their most soaring, solid hardcore intensity that blended melodic pop distinctions and other psychedelic elements at times. The splenetic opener "Something I Learned Today" seemed to have taken a page from Black Flag's Damaged three years prior, as Bob Mould's vocals represented the bottled up rage that the day's youth possessed, complete with a boiling point and emotional scar tissue all in a single track that clocked in two seconds shy of the two-minute mark. Mould delves out some pondering with "Chartered Trips" in which he sings like he's having a violent crying fit, while "Hare Krsna" was complete with jingling bells and even more raw noise, which was the moment where it could be argued that punk kids on this side of the pond finally saw avant garde flourishes as a tolerable element in their music.
A great handful of the tracks open up with Greg Norton's antsy bass lines; they all seemed to be followed by a squelching blast of feedback before the lo-fi essence of Grant Hart's drumming, which was something like a bag of Jiffy Pop in the microwave. Nonetheless, on Zen Arcade Hüsker Dü still showed the tell tale signs of '80s music with the piano flutters spliced into "Pink Turns to Blue," the chiming skate punk of "Newest Industry" or the tumbling boulder that was "Turn on the News." Those tracks merely prepped the listener for the nearly fourteen minute "Reoccurring Dreams."
Zen Arcade was Hüsker Dü's second to last album released on SST before jumping ship to the majors, though by no means the end of their ambition or evolution. It opened up the minds and ears of all their fans to a different kind of punk rock album, one that encompassed a lot more than aggression and volume. Zen Arcade is their punk rock opera.
---
Label: SST
Year: 1984
---
Similar Albums: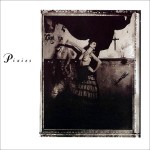 The Pixies – Surfer Rosa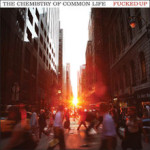 Fucked Up – The Chemistry of Common Life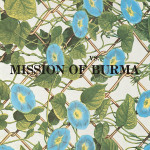 Mission of Burma – Vs.