Idris Ackamoor and the Pyramids announce new album, Shaman!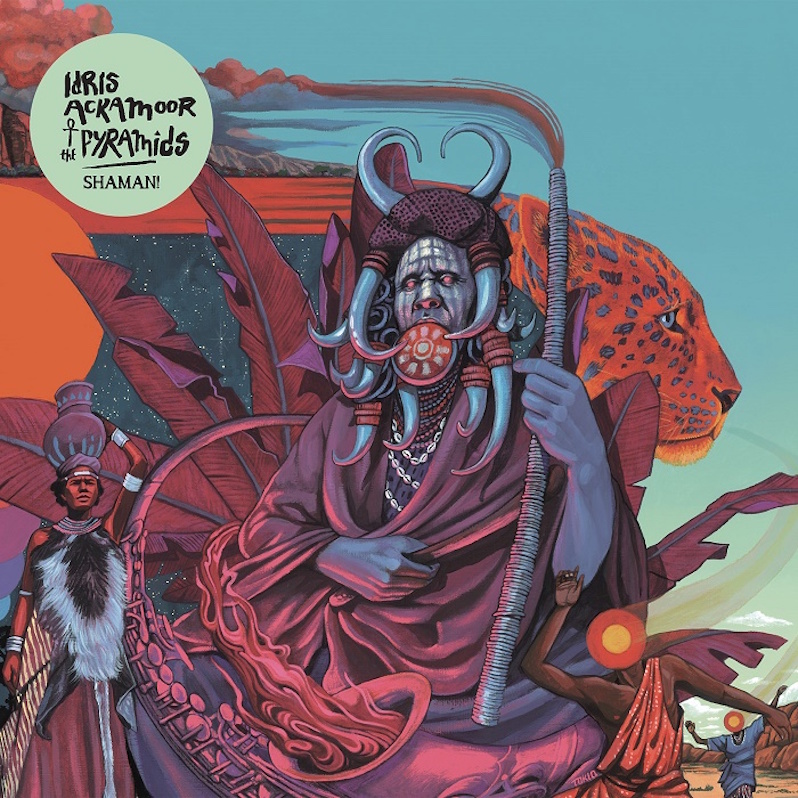 Spiritual jazz legends Idris Ackamoor and the Pyramids have announced a new album. On August 7 they'll release Shaman! via Strut Records. The album takes more of an introspective direction than the group's previous two efforts, as Ackamoor explains in a press release.
"I wanted to use this album to touch on some of the issues that we all face as individuals in the inner space of our souls and our conscience," Ackamoor says. "The album unfolds over four Acts with personal musical statements about love and loss, mortality, the afterlife, family and salvation." Hear the first track, "Theme for Cecil," below.
Shaman! follows 2018's An Angel Fell.
Idris Ackamoor and the Pyramids Shaman! tracklist:
1. Shaman!
2. Tango of Love
3. Eternity
4. When Will I See You Again?
5. Salvation
6. Theme for Cecil
7. Virgin
8. The Last Slave Ship
9. Dogon Mysteries
Idris Ackamoor and the Pyramids' An Angel Fell is featured on our list of the 10 Best Jazz Albums of 2018.