The 10 Best Jazz Albums of 2018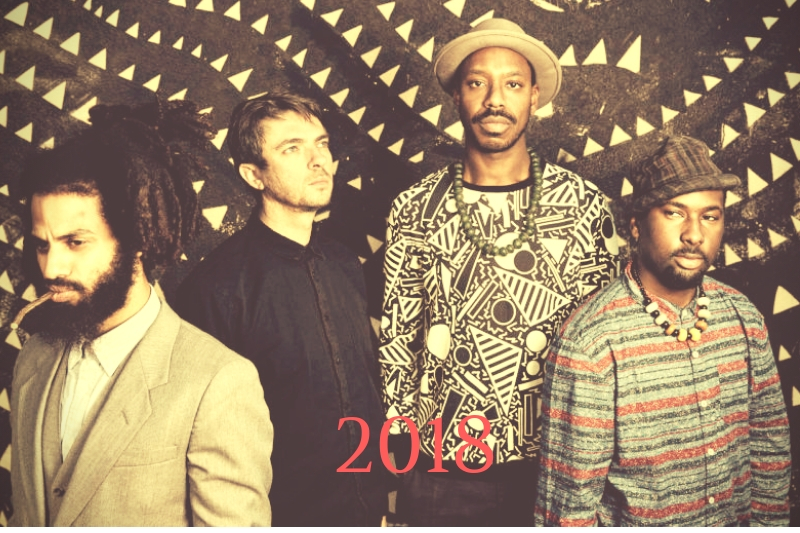 It's unfortunate that, for a long time, jazz exited the conversation about popular music. It's not for lack of interesting sounds or innovative artists, though in the past 20 years, the handful of jazz artists that broke through with pop/rock audiences were those that went out of their way to play actual rock songs, like The Bad Plus or Brad Mehldau. And it's doubtful that anyone would point to the '80s or '90s as the best time for jazz, though even then there was plenty of incredible stuff happening—John Zorn's Naked City, for one pretty mind-blowing example. But these days, jazz is thriving in a way that we haven't seen in a long time. It doesn't hurt that a lost album from a legend was released this year, or that Kamasi Washington toured with Florence and the Machine, or that Sons of Kemet were nominated for the Mercury Prize. It's been a good year for jazz. Not just culturally, but musically as well. And here are my picks for the 10 best jazz albums of 2018.
---
10. Ambrose Akinmusire
Origami Harvest
(Blue Note)
The 36-year-old trumpeter Ambrose Akinmusire has built an impressive if small catalog in the past decade, balancing avant garde tendencies with classic post-bop sounds, and having his name appear on the labels of both Blue Note and ECM, which should tell listeners a lot about the kind of talent he is. Origami Harvest is one of his most ambitious and artful releases, with lengthy chamber jazz compositions big on strings and frequently featuring social commentary in the form of spoken word passages. It's not Gil Scott-Heron exactly, but more an avant garde jazz album with occasional poetry. It's powerful stuff, often beautiful, and not easy to absorb all in one sitting. But damn if it isn't a hell of a listening experience.
---
9. Peter Gall
Paradox Dreambox
(Traumton)
German percussionist Peter Gall's debut is, quite simply, amazing. At times it sounds like a traditional jazz recording, while at others it's more of a cosmic, psychedelic exploration. In fact, the cover art is probably enough to convince listeners that they've actually picked up an art rock record of some kind (there are definitely some elements of prog). Aesthetically, however, it still fits in with a classic jazz sound, however much the guitar playing of Reinier Baas sounds like it could have fit in on an early '00s math rock record. Is this album weird? Indeed. But it is a gorgeous listen that's also easy to love? You bet.
---
8. Kamaal Williams
The Return
(Black Focus)
Two years ago, keyboardist Kamaal Williams, aka Henry Wu, helped deliver one of 2016's strongest jazz records, Yussef Kamaal's Black Focus. But when he and his then-musical-partner Yussef Dayes parted ways, the project ended up being far too short-lived. Both artists ended up releasing their own material this year, though Williams is the first to deliver a proper full-length, and The Return a natural continuation of the rich, heady grooves of that previous knockout LP. It feels a bit looser, at times more about funk for its own sake rather than some of the more taut compositions that Yussef Kamaal delivered, but everything sounds uniformly fantastic, the kind of album as much about compelling the shaking of one's ass as it is about a rich headphone experience.
---
7. Hailu Mergia
Lala Belu
(Awesome Tapes from Africa)
Hailu Mergia is something of an Ethio-jazz legend, having performed on The Walias' Band's "Musicawi Silt," a now-standard that's become a classic of the genre, as well as being a member of the house band at the famed Hilton Hotel in Addis Ababa in the early '70s. But for much of the past 30 years, Mergia spent his time as a cab driver in Washington, D.C., occasionally releasing an album of self-recorded music. Lala Belu represents a triumphant return for Mergia, one that balances his background in Ethiopian jazz music with a more contemporary approach. On a track like "Tizita," he and his ensemble take their time with an Ethio-jazz classic, while "Addis Nat" finds them turning up the fire a bit for a track that delivers more energy and immediacy. Lala Belu is a great-sounding set of songs, certainly, but it also shows how fresh Mergia's style has remained after 40 years.
---
6. Maisha
There Is A Place
(Brownswood)
If the UK-based Brownswood label is releasing a jazz record, you better damn well be listening to it. Gilles Peterson's imprint has delivered a long list of records from some of the best jazz artists of the past few years, including Shabaka and the Ancestors, Yussef Kamaal and Zara McFarlane. Maisha can now be added to that list. Another band of British innovators, Maisha is heavily guided by the powerful saxophone performances of Nubya Garcia, while their spiritual jazz compositions are richly arranged and backed with an almost symphonic string presence. Maisha are triumphant on "Osiris," meditative and chilling on "Azure," and frenetic and funky on the Afrobeat-inspired "Eaglehurst/The Palace." There's so much happening here, but it all flows together beautifully and seamlessly, the complete package a work not just of great musicians, but great composers as well.
---
5. Idris Ackamoor and the Pyramids
An Angel Fell
(Strut)
Of the 10 albums on this list, the vast majority are by artists who've only been active in the past decade or so. But jazz is also one realm in music where artistic longevity is nearly universal. The Pyramids formed in Ohio in the early '70s, and in that decade released three outstanding, avant garde albums of spiritual jazz. But that was it for a while. Yet in 2011 founding bandleader Idris Ackamoor revived the band and since then they've been kind of on fire. An Angel Fell is their second album in three years, which is a new level of prolific for them, and their music is as diverse and breathtaking as ever. It begins with groove-heavy Afro-jazz ("Tinoge"), becomes mournful and topical ("Soliloquy for Michael Brown"), and even finds the group blasting off into an incredible protest-krautrock anthem ("Warrior Dance"). There's so much happening on this album that it's hard to summarize it in such a small space, but it's a crucial and stunning set of genre-spanning music that by most measures also happens to qualify as jazz.
---
4. Kamasi Washington
Heaven and Earth
(Young Turks)
Los Angeles saxophonist and bandleader is one of the most important figures in contemporary jazz in large part because he's introduced new generations of listeners to jazz itself. That's no small feat, though he's played with a lot of big names like Flying Lotus and Kendrick Lamar, so that certainly doesn't hurt. Heaven and Earth is, yet again, a sprawling release bound by conceptual themes and immaculately arranged compositions. It's a big album with big ideas, but compared to his 2015 triple-album The Epic, there are more moments away from the orchestral bombast of that album, and in their place simply some amazing musicians playing their asses off. There was no way this wasn't going to be incredible, but the balance of big ideas and some looser, funkier sounds makes it endlessly enjoyable.
---
3. Makaya McCraven
Universal Beings
(International Anthem)
Simply looking at the personnel listed on this double album from Chicago-based drummer Makaya McCraven leads one to the conclusion that this is probably one of the best jazz releases of the year. In fact, if you want to find out who the most vital players in contemporary jazz are, just check the credits of Universal Beings—a whole hell of a lot of them are right here. But Universal Beings is about so much more than that. While McCraven's drumming is one constant here—and his performances span from wild and fiery to laid-back and in the pocket—there's a sense of global community here as demonstrated through so many diverse figures all coming together on one lengthy set of music. Furthermore, while McCraven captures the best artists in New York, Los Angeles, Chicago and London jazz at their strongest during live sessions, he stitches them together in sampled sequences and more downtempo-minded edits, creating a breathtaking jazz album with the flow of a stellar DJ mix.
---
2. John Coltrane
Both Directions At Once: The Lost Album
(Impulse!)
It isn't fair, really. Under most circumstances, the release of a collection of "lost" music from a titan wouldn't necessarily be competitive with the best new music of any given year—there's usually a reason why it wasn't released. Both Directions At Once is a glaring exception, an album that not only showcases John Coltrane and his quartet in top form, but genuinely raises the question of why it spent 55 years gathering dust. Recorded between the hard bop of Coltrane's early '60s period and the breakthrough in spiritually-motivated work of his final years, Both Directions At Once is what might be backhandedly called a "transitional album," but it's the transition from incredible to transcendent, so cynicism need not apply. Coltrane and company are loose but nonetheless on fire, adapting toward a wide-swinging weirdness but retaining the accessibility of his legendary works like Blue Train and Giant Steps. In times like these, we can always use a win, and the emergence of unheard music from one of the greatest to ever pick up an instrument is as good a victory as it gets.
---
1. Sons of Kemet
Your Queen Is A Reptile
(Impulse!)
If you've listened to jazz in the past four or five years, particularly on the less mainstream side of the spectrum, you've probably heard a record that features saxophonist Shabaka Hutchings. And you probably remember doing so, because he's always incredible when he plays—passionate, intense, powerful, but still in the service of melody and songwriting. He's a very musical player, but the physical presence behind his performances ensures that you feel his playing as much as hear it. His ensemble Sons of Kemet—a four-piece featuring two drummers and a tuba player—made the leap to legendary label Impulse! this year, and it feels significant on the part of both parties. Here's Hutchings and company's entrance into more mainstream jazz circles, and likewise it ushers in a new era of vision and importance for a label that's some years from its most influential era. Your Queen Is A Reptile is funky and intense, steeped in Afrobeat, soca, dub and various other Afro-Caribbean fusion sounds, all wrapped around social commentary casting condemnation on the racism and regressive politics that have been dismantling society, though particularly in Hutchings' home country of England. These are angry songs as much as they are fun ones, beautiful as much as tense, a statement of Black empowerment as much as a bold new frontier in jazz, as limiting a term as that might be for a record this diverse and innovative. Oh, and it fucking slaps.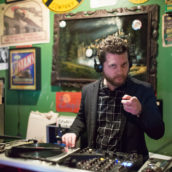 Jeff Terich
Jeff Terich is the founder and editor of Treble. He's been writing about music for 20 years and has been published at American Songwriter, Bandcamp Daily, Reverb, Spin, Stereogum, uDiscoverMusic, VinylMePlease and some others that he's forgetting right now. He's still not tired of it.