Japandroids announce new live album, Massey Fucking Hall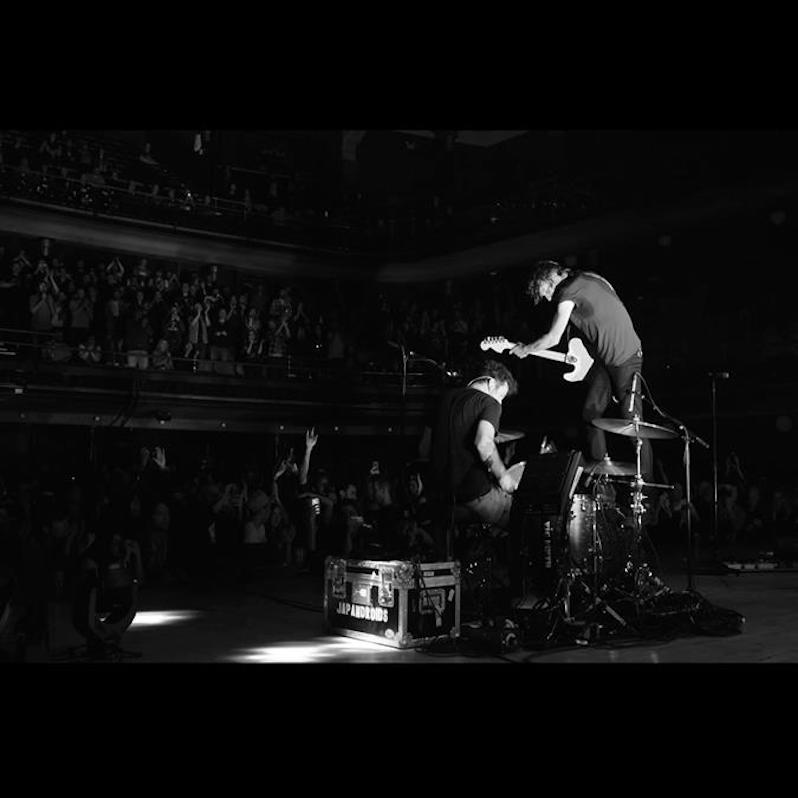 While live music is on hold, Japandroids has us covered with a set of songs recorded from throughout their career. The band will release a new live album, Massey Fucking Hall, June 12 digitally via Anti-, and on vinyl October 2. It contains highlights from their three studio albums, Post-Nothing, Celebration Rock, and Near to the Wild Heart of Life, and true to its title, it was recorded at Toronto venue Massey Hall. Hear "Heart Sweats" below.
"We never thought we'd have the opportunity to play at Massey Hall," drummer David Prowse says in a press release. "It's the most legendary venue in Canada by far, but it didn't seem like a natural spot for a band like us to play. It's a 100+ year old seated theatre, which isn't the usual type of spot you expect to see Japandroids. Honestly, when we got off the stage that night, I remember feeling a sense of relief and exhilaration, but the whole thing felt like a bit of a blur. It was a very emotional show for me. We were both pretty nervous getting up on that stage."
Japandroids Massey Fucking Hall tracklist:
1. Near To The Wild Heart Of Life
2. Fire's Highway
3. Heart Sweats
4. Arc Of Bar
5. Younger Us
6. North East South West
7. The Nights of Wine And Roses
8. No Known Drink Or Drug
9. Continuous Thunder
10. Young Hearts Spark Fire
11. Sovereignty
12. The House That Heaven Built
Japandroids' Celebration Rock is featured on our list of the Top 150 Albums of the 2010s.