Jason Isbell and the 400 Unit : Live at the Ryman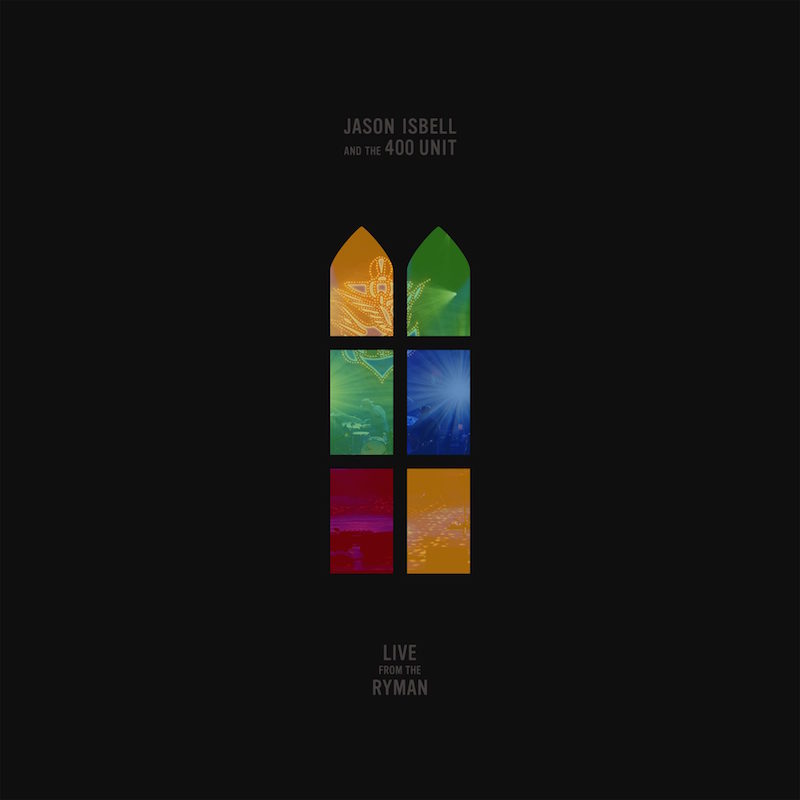 It says something that acclaimed country/folk musician Jason Isbell's newest live record draws exclusively from his last three records, two solo and one officially crediting his long-time backing band the 400 Unit. The sense one gets is that it's not so much a slight to the quality of his earlier material, first with the equally acclaimed country-rock group The Drive-By Truckers and his later work in the first few years of the 400 Unit's existence. Rather, it seems to confirm a thesis that these past three records of Isbell's belong together in some meta-fictive sense, moving from the largely fictional approach of 2014's masterpiece record Southeastern (the best country album of this young millennium) through to the deeply beautiful and aching nonfiction ruminations on Isbell's love for his wife and new young daughter on last year's phenomenal The Nashville Sound.
The most obvious throughline would of course be Isbell's sobriety and married, something that was new to him and his songwriting and performance in the early demoing days of Southeastern and has since hardened into an unshakeable core for him in modern days. But these seem to be largely viewed in the context of this live album as springboards to a deeper well of writing. The common thread of the songs pulled for performance here are a newfound mature earnestness, shedding the at-times well-formed and justifiable angst of youth for the tensions of knowing that time will take your love and the worries about remaining a good man, a good husband, a good father, who fights for a better world not just for his own children but for the children of others. These are mature concerns that, to engage with well, require a perspective change, something internal that rises up through songs rather than something easily accessible in a fully fictional sense.
The coalescing of this material on this live record feels like a signal to the changing songwriting idiom for Isbell. Notably absent is long-time concert favorite "Goddamn Lonely Love," written during his tenure in the Truckers. It was an early masterwork country song from Isbell, but one that is not missed in this incarnation; again, not because the song is any worse for wear in intervening years, but instead that it doesn't fit comfortably next to this new material. In short, it's not needed; Isbell seems comfortably, confidently aware that he is in a new era of his career, one studded by well-earned Grammy wins in the under-reported Americana category, which seems year in and year out to be handed to the kinds of country records that will stand up well years after their release.
It's also hard not to feel like the singularity of Isbell's modern era on this record, represented with equal track counts for each of the three records it draws from, is also a signal of the close of things. Live from the Ryman, in which the songs ring out so close to the studio form that you both understand the absolute comfort and trust within the 400 Unit and the loose, human movements of the studio recordings that made them so memorable and moving in the first place, feels like a victory lap that will be followed by a closing of the door. There is precious little left to prove. He even maintains the transition from "Elephant" to "Flying Over Water," trading the forlorn and withered country-folk of the former, a song recounting the last days with a loved one dying of cancer before your eyes, to a hopeful electric country song about passage through difficult times. On the live album as much as the studio one, this is a bitter and cruel twist of the knife, able to rake tears from the eyes of those sensitive enough to pick up on the juxtaposition, a comforting hand in times of duress that the dying subject of "Elephant" is denied. These little touches guide Live from the Ryman, showing Isbell's newfound novelistic touch is still intact.
A fair review would say: this live record does not adequately compare to the three records previous and, in the age of streaming, one's time would be better spent there than here. This album is satisfying for fans and feels like a knowing historical document, wanting to chronicle this material bound together on stage as due diligence before moving forward once more to unknown pastures. But, in fairness, it is also worth saying that a professionally played, loose, human equal mingling of the strongest material from all three albums together in one place functions well as a sampler to those who may not be aware of the untenable hot streak Jason Isbell has been on for the past five years, releasing far and away the best country albums of the era.
Similar Albums: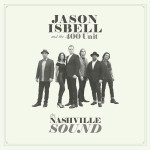 Jason Isbell and the 400 Unit – The Nashville Sound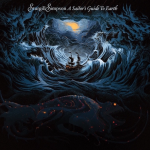 Sturgill Simpson – A Sailor's Guide to Earth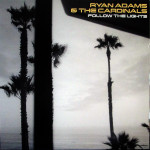 Ryan Adams and the Cardinals – Follow the Lights
Langdon Hickman
Langdon Hickman is listening to progressive rock and death metal. He currently resides in Virginia with his partner and their two pets.