Jazz is Life: An interview with Ben Marc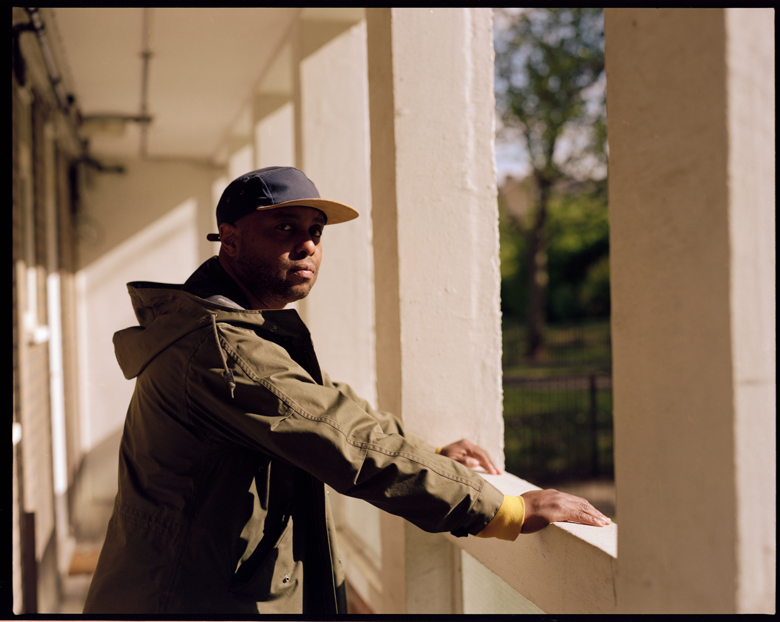 Alex Waespi
Ben Marc's debut album has been a long time coming. The classically trained jazz bassist and songwriter began work on Glass Effect, his first full-length album, since 2018, but well before the process even began, he built up an impressive background as a live performer and studio player. He's collaborated with Radiohead's Jonny Greenwood, performed as a member of Ethio-jazz legend Mulatu Astatke's band, and played with the likes of Sun Ra Arkestra, Shabaka Hutchings, even Tina Turner—he's a busy dude. So while the process might have taken some time for the finished product to finally come to fruition, all that matters was that it arrived when he was ready to devote the attention to it that the album warranted.
"Being a jobbing bass player as well, it was just kind of like you go on tour and then come back and then find time to be creative with your own stuff, so that's probably why it took a bit longer," he says from his home in London. "But then also when it's done it's like trying to find the right space for it all, a person to trust and put it out. You can have something ready, but you can also wait two years, three years just to find the right label or whatever.
Glass Effect finally arrives this week via Innovative Leisure, combining his background in jazz with his deep love for electronic music, creating a fusion that never fully lives in one sphere over another. It's one part Four Tet to Freddie Hubbard, the intersection where Bonobo meets Blue Note, reflective of the contemporary UK jazz scene's penchant for modern club sounds as well as traditional jazz performance. Which makes for an exciting whole, though Marc admits that its fusion might require an open mind from listeners on either side of the dancefloor.
"Jazzers would probably hate it because there's no soloing," he notes. "And electronic guys would know it's not really house or dubstep, so whoever listens to the music, I'd love them to think it's crossing borders."
Read our conversation with Ben Marc about the resurgence in popularity of jazz, the long road from classical to electronic-jazz fusion, and what he's learned from his collaborators.
Treble: With Glass Effect, there's a hybrid of sounds happening—was it your intention to find a particular balance between jazz and more of the electronic approach that defines some of these tracks?
Ben Marc: Definitely. I think it's really important to establish that. You don't want it to be cheesy jazz, but you don't want it to be geeky jazz either. I've just been listening to some proper geeky jazz, and it's wicked, everyone's in their own on their own onstage or in the recording session. It's amazing, it's so complicated. But you can listen to it one day and put it down for the next three weeks and come back to it. I think I want to create music that's more meditative and hopefully more enjoyable to listen to, but when you get inside it, it's a bit more geeky as well.
Treble: Why do you suppose jazz and electronic music make such natural counterparts?
BM: I think the instruments, first and foremost. You can be in a jazz band and, say, bring in a Rhodes, and all of a sudden you're in a whole different world. And then you can bring in an electric guitar and that brings in a different sensibility and an accessibility. And then there's the influence from different people like Robert Glasper. But yeah, also things are becoming cheaper. It's as simple as that. People can get a crack on Logic and suddenly you've got a sample of a piano and electronic drums, so it's easy to get ahold of. But you also need a mind that's open to the creativity of those things. I wouldn't want someone to keep playing J Dilla beats the whole time, because I'd just want to go back to the source. Be creative with it.
Treble: You have a background in classical music, but that might not be obvious to anyone who hears the music you're making now. How'd you get from there to here?
BM: That's a big question, man. I did a classical course at university and thought I'd be a solo double bassist playing in orchestras doing all the concertos and I didn't get any gigs after university and I thought I was pretty good, and my teacher said I was really good, so I must be pretty good, right? But she had all the gigs, and everyone would only employ her instead of a new guy out of university only 20 years of age. Why would they do that instead of the absolute, "I want to learn from her." It's almost like how you don't want to sound like John Coltrane, because if he was still alive, you'd employ John Coltrane. So I put my instrument down for about four years, and then I bumped into some jazzers in a pub kind of a crazy way in south london, brixton actually. And I ended up, never actually played jazz before, but I told those guys I played bass. And they said 'we're looking for a bass player, can you step in?' And I was like, 'man, I can't.' So I had that belief for a while and was absolutely rubbish for ages, from trying to play a 2-5-1 change, or blues or whatever, but I stuck with it and they stuck with me, and the rest is kind of history. You learn your trade on the job.
Treble: For a while, back in the '80s and '90s, jazz kind of had a period where it wasn't necessarily the kind of music that young people would listen to, but there's been a big sea change since then and now jazz is considered a lot more cutting edge. Why do you suppose that changed?
BM: There was jazz in the '90s, but I think people were so—it was geeky, it was really difficult, going back. I wasn't in that scene, but going back and seeing that evolution of how music went from Miles Davis to what it became – that's a 30-40 year gap. Now it seems really prominent because it's in the clubs instead of just the jazz clubs. People are sampling it, people in film are using jazz in loops, hip-hop loops, to make it sound cool. I'm not sure exactly how it works, but I think it's a good thing for sure. Jazz is life, and jazz is community as well. Learn the changes, learn the rhythm, be as geeky as possible, but it's about emotion as well. And everyone's got that emotion, and I guess that's music.
Treble: With all the different artists you've collaborated with, do you learn something about your own craft in the process?
BM: Yeah, definitely. Not sure which one I should talk about but yeah. I can also talk about something I definitely don't want to do ever again. Someone asked me to do a Sunday afternoon gig at 2 o'clock about 200 miles from my house, and I'm just like, no thanks. (Laughs) When I worked with Jonny Greenwood, knowing Radiohead's stuff, he had such a classical mentality going in there. It was like "try and just play on these five notes and be free as possible, but within those notes." So there's a restriction. And I was like "wow, I can do that," but I wasn't expecting that coming from him, because he's a rock guy. But he's an absolutely amazing creative.
Treble: Do you have any particular creative goals?
BM: I would love to write for a symphony orchestra, but it's almost like – have you heard Miguel Atwood-Ferguson doing the Dilla Orchestra thing? It's pretty heavy. But that kind of inspiration where it's got every influence under the sun. There's a rapper and a string orchestra and a drum machine, it's just everything on one stage. And also having that John Williams opportunity to write for film. That'd be a big ambition for me. Just ultimately keep creating and get bigger and bigger. But I know how it goes. If it happens it happens, if it doesn't, you just keep plugging away. 
---
Support our Site—Subscribe to Our Patreon: Become one of our monthly patrons and help support an independent media resource while gaining access to exclusive content, shirts, playlists, mixtapes and more.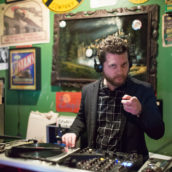 Jeff Terich
Jeff Terich is the founder and editor of Treble. He's been writing about music for 20 years and has been published at American Songwriter, Bandcamp Daily, Reverb, Spin, Stereogum, uDiscoverMusic, VinylMePlease and some others that he's forgetting right now. He's still not tired of it.