John Scofield : Swallow Tales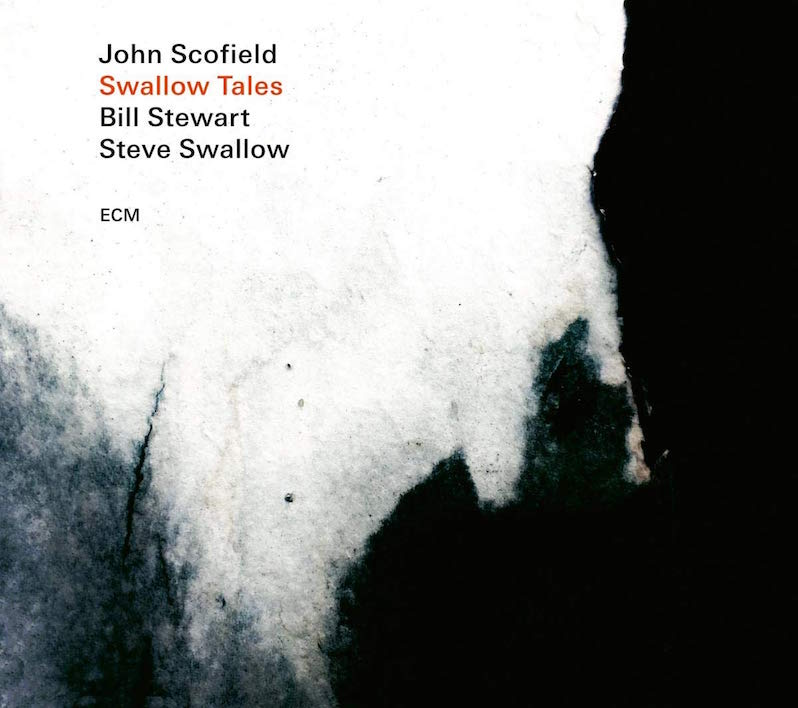 Master of the guitarist John Scofield has again joined the ranks of artists with black and white album covers that can only belong to ECM Records. His latest musical journey, Swallow Tales, is an homage to Scofield's old mentor, bassist Steve Swallow. And along with drummer Bill Stewart, this trio makes an arresting tag team, melding and mixing confidently in unique ways.
Known for longer compositions—or longer takes on others' tunes, as we have here—Scofield delivers another opening epic at an impressive 9 minutes and 33 seconds. "She was Young" has an almost Pat Metheny vibe to it, but it is more minimalist and eases through the melody with occasional improvisation. Like his previous albums Combo 66 (2018) and Country for Old Men (2016), the signature nigh-out-of-tune string snaps are not an abrasive feature. Rather, they make for an affecting atmosphere, bringing out a closeness and an intimacy. It's followed up nicely with a more upbeat tune, "Falling Grace," taking us away from the quiet start and onto a pleasant ride.
As with many other ECM recordings, I find a strange mix of artistic endeavor and personal taste in Swallow Tales. As with the John Abercrombie Quartet's Up and Coming (2017), there seems to be a love of sound, of playing with sound, but also a delicate sincerity—as when notes or chords that feel accidental are left purposefully in. This sort of realistic playing (of not just re-recording that "accidental" riff) lends an earnestness; it seems to allow the listener to get a closer view of the artist.
After a quick jaunt through "Portsmouth Figurations", we arrive at another lengthy song. "Awful Coffee", which vaguely reminds me of Sonny Burke's 1948 standard "Black Coffee," winds and wheels about on its three musicians. Each instrument occasionally grows outward, leaving the trio, yet recedes back into the fold before too long. Of course, guitar is the main vehicle for this trip, and Scofield weaves in and out of Swallow's original melody effortlessly. At times, these expansive takes are wearying, but they are never lazy. Unlike his previous two albums, Swallow Tales appears to have let go of such weary improvisations, sticking to more jazzy, energetic modes of augmented playing.
The versatility of the assembled tracks is refreshing, too. From slower paced arrangements to up-tempo renditions, John Scofield has a firm grasp on the repertoire and the best possible partner (Swallow himself) to perform it with. Though I wish drummer Bill Stewart had more of a spotlight, he meticulously keeps the trio together no matter what pace has been set. Nearing the end, I found "Away" to be a standout. In a subtle, tender way, the seventh song gives a musicians' salon vibe that again brings back the intimacy and closeness to the music and to the musicians themselves that was present at the beginning. Though I am not one to be easily won over by a ballad, this struck the right chord, a perfect song for rainy, quiet nights.
As with "Falling Grace", the last track on the album features Swallow's "broken time" bass playing. With Bill Stewart keeping stride right along with him, the piece has a lively bounce that is reminiscent of more bluesy compositions. Scofield himself says that the harmony on this track, "Radio," is ridiculously hard. However, I think having 40 plus years of practicing it may make it a bit easier for this stellar guitarist. It's perhaps because of that effortlessness, that closeness with the material, that makes Swallow Tales such a success.
---
Label: ECM
Year: 2020
---
Similar Albums: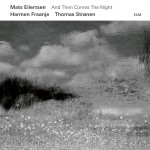 Mats Eilertsen Trio – And Then Comes the Night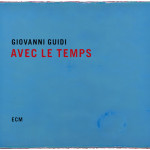 Giovanni Guidi – Avec Le Temps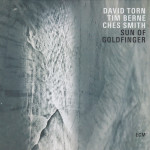 David Torn, Tim Berne and Ches Smith – Sun of Goldfinger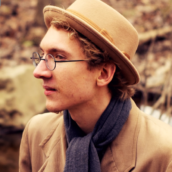 Konstantin Rega
Born in Krasnoyarsk, Russia, Konstantin Nicholas Rega currently attends East Anglia's famous MA in Creative Writing with the Ink, Sweat and Tears Scholarship. He is a professional musician, the former host/producer of Jazz Jams on CSRfm 97.4, and twice a Dan Veach Prize for Younger Poets finalist. He is the Fiction Editor for Crack the Spine and a contributor to The Black Lion Journal. He also blogs.