Album of the Week: Jon Hopkins – Singularity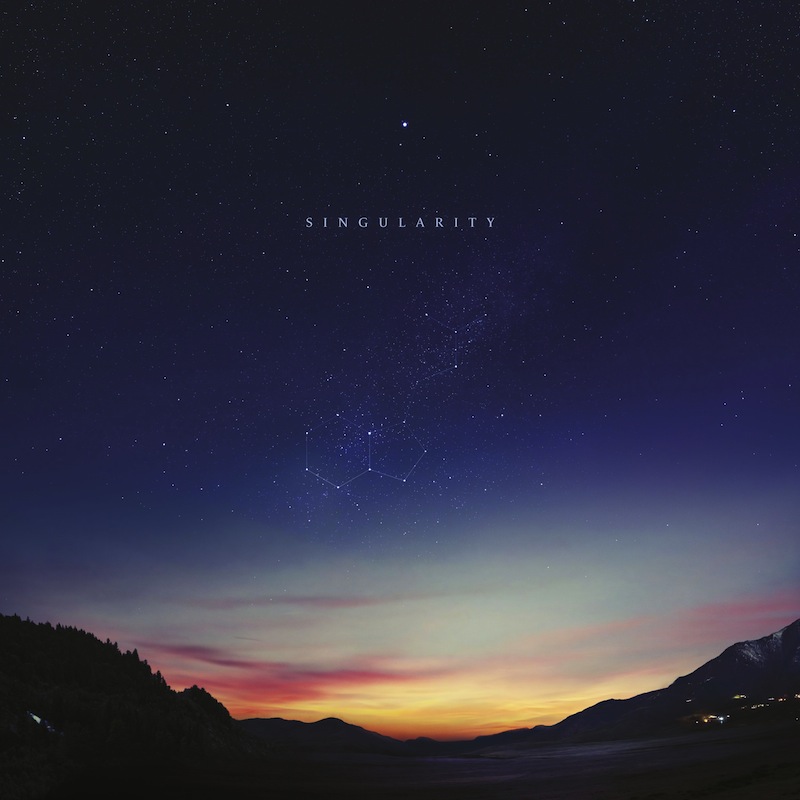 It's been seven years since Jon Hopkins' proper hot streak began, kicking off with 2011's Mercury Prize-nominated collaboration with King Creosote called Diamond Mine. That gentle, heartbreaking record, which featured a hybrid of King Creosote's literate folk music with Hopkins' timbral-oriented and noise-embracing electronic production underpinning it, was itself the followup to Hopkins' collaboration with Brian Eno on 2010's Small Craft on a Milk Sea, itself an underrated record in the broader musical landscape that has been properly acclaimed in electronic spaces. To get a sense of the breadth of Hopkins' capabilities, he also served as an additional hand in the studio assisting Coldplay from their 2008 EP Prospekt's March all the way up to 2014's Ghost Stories, a run that included both Viva La Vida, or Death and All His Friends and Mylo Xyloto, easily the two peak Coldplay records. (Yes, that's a thing.)
Singularity shows these colors and more, building on Immunity, his Mercury Prize-nominated previous record. Its an album that's as comfortable with the artful flair of the negative kick drum, where the frequencies of the song drop out to nothing, spikes of silence to underpin the rhythm, as it is with abrasive and noisy textures, IDM-style bloops and sonic squiggles, and house music rhythmic insistence. Hopkins has been at this a long time and has shown up in myriad contexts, from atmospheric and timbral film scores to roles as backing keyboards to pop music, and it shows; he pivots from moment to moment, mood to mood, texture to texture, but never disrupts the undercurrent of the track or the album, never gets in his own way to force in a catchy melody or an indulgent avant-gardism.
The mood of the record tracks well against late-night nocturnal wandering, a scraping and insistent city pulse decaying to the gentle grandiosity of strings and spirit. Hopkins' previous role as a producer has lent him a keen ear for fine details, and it is those small elements that might otherwise seem superfluous and unnoticeable that keep these tracks breathing, alive, and linked with one another. There are, of course, recurrent rhythmic patterns, melodies that stretch on for minutes, but there is always a new texture, a new articulation, something lost or something gained, that keeps them from feeling dull and repetitive despite average runtimes hovering around 6 minutes. But likewise, Hopkins doesn't seek the same kind of brutalist psychic overstimulation of someone like Oneohtrix Point Never or Giant Claw, brilliant artists in their own right; there is a pervasive sense of pulse and breath even to the ambient and wide moments, a classical rubato that keeps overstimulation at bay, pacing moments and details to induce a pleasant dissociation.
The record opens up early on, heavy synths wrapping around the listener like lightning woven to blankets. In headphones or a decent sound system, it completely rewrites the room, offering up an intimacy and lingering emotional vulnerability even in the moments most conducive to dance. It is hard to deny the inherent psychedelia of compelling dance music, the manner in which it induces a synesthetic response in even the least sensitive.
There is a moment in the absolute center of the album, "Feel First Life," where Hopkins' leaves a trembling trebly noise bed behind a well-treated piano; long-drawn strings and dulled brass hum out in the background. You can practically see mid-autumn sunlight streaming in beams through slatted windows, a loved one seated in a chair beside, and the rattling grace of love in life before the grave. A choir sounds, striking a mood somewhere between funereal and peaceful, articulating a wordless longing for something unnameable but departing, or perhaps the longing to linger on something that has not yet departed. It is one of the most singularly gorgeous tracks released this year.
The fact that Hopkins can so easily straddle the line between art house headphone-oriented electronic music and club-oriented music, and have the album sequencing feel like a singular cohesive artistic exhalation no less, is a testament to his prowess as a producer. We are seven years into Jon Hopkins' hot streak and it doesn't feel like it's ending soon. Singularity, like Immunity before it, feels whole, completed, and seemingly endlessly expressive, but it does not feel like the end of the road. The vivacity here, the spiritual impulse of it, feels just as alive by the end of the record as it does in the beginning. It's easy, too easy, to hit repeat and let the record play through again after conclusion, to return to that darkling emotional womb and its warmth and labyrinthine interiority. It feels like he could do this on and on, forever. It is startling to see an artist so clearly superlative in the midst of their work.
Similar Albums: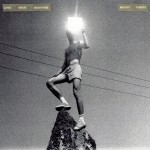 Mount Kimbie – Love What Survives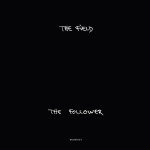 The Field – The Follower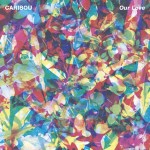 Caribou – Our Love
Langdon Hickman
Langdon Hickman is listening to progressive rock and death metal. He currently resides in Virginia with his partner and their two pets.