Kacey Musgraves turns the workplace into a disco in her "High Horse" video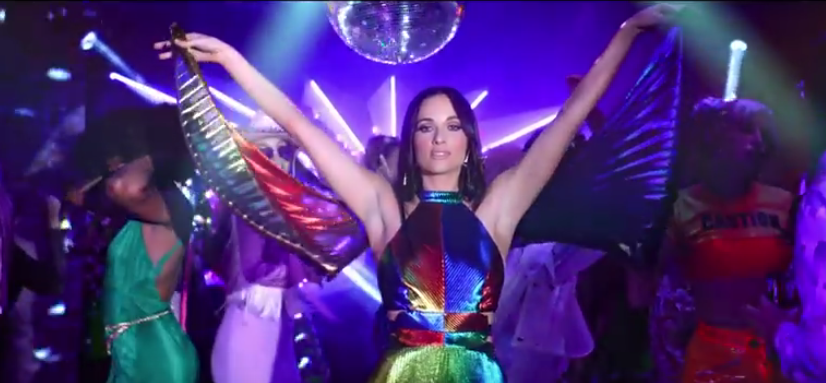 Kacey Musgraves has just shared a new video for her country-disco single "High Horse," from the newly released, and Treble-endorsed album Golden Hour. The clip, directed by Hannah Lux Davis (who has also directed clips for Ariana Grande and Nicki Minaj), depicts Musgraves as a working in an office—similar to that of the '80s-era movie 9 to 5—with a stifling boys' club atmosphere. But soon enough it becomes a cathartic fantasy with some stunt roping, as well as a transition into a fabulously glittery disco party. It's a lot of fun, not to mention the fact that the song is an absolute jam. (And her sunglasses at the end are pretty baller.) Watch the Kacey Musgraves "High Horse" video below.
Kacey Musgraves' Golden Hour is featured on our list of the 31 Best Albums of 2018 So Far.