Kid Cudi's Man on the Moon II: The Legend of Mr. Rager captured a harsh comedown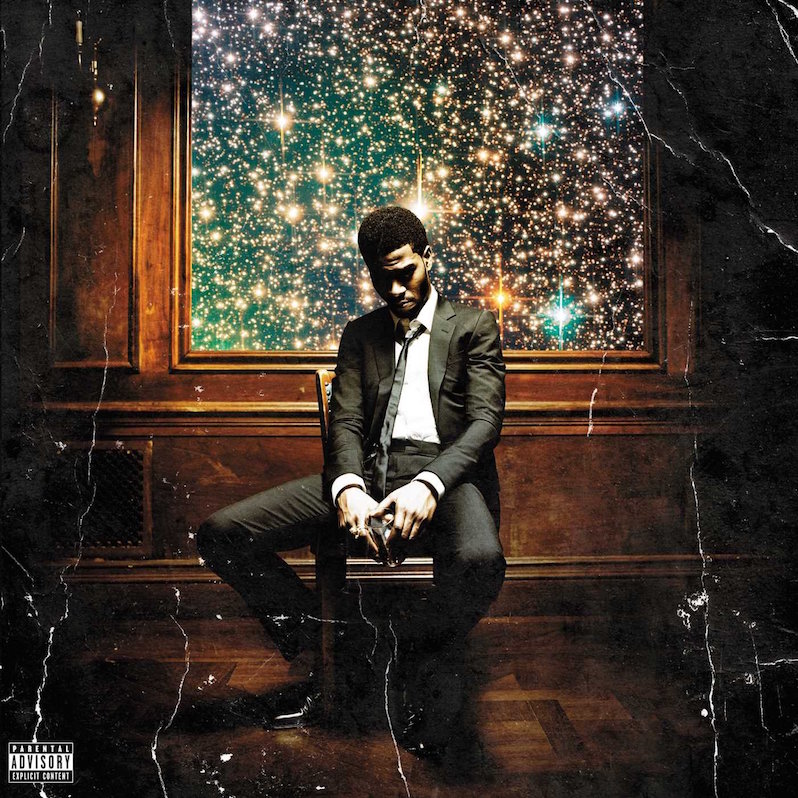 Man on the Moon: The End of Day made Kid Cudi a household name. A uniquely psychedelic debut album, the sonic makeup of 2009's Man on the Moon strayed from club bangers or grandiose pop-rap bravado, instead inviting the listener to experience something more intimate, its most powerful component being its lyrical focus, delving into a previously taboo exploration of Scott Mescudi's mental health struggles. 
At the time of Man on the Moon's release, there weren't many mainstream rappers speaking to the seriousness of disorders such as depression and anxiety. Throughout the record, Cudi opens himself up to the listener, presenting his loneliness and pain through cuts like "Soundtrack 2 My Life" and "Day 'N' Night (nightmare)." Many of those who suffer from mental illness feel a similar sense of isolation and sorrow, so it feels all the more powerful to hear an artist they admire share a similar reality. Man on the Moon has its moments of lightheartedness, but its emotional depth is what set Cudi apart from the rest. It made for a landmark moment in rap, opening the door and even encouraging other artists to share their own stories of vulnerability. 
A year later, Cudi followed up his debut with his second studio release, Man on the Moon II: The Legend of Mr. Rager, a greater (and darker) exploration into his mind and artistry. Compared to Man on the Moon, there is more of a tragic aura to Mr. Rager, which hits its 10th anniversary this month. The exploration of depression and anxiety is all the more somber here, touching upon Kid Cudi's desperation to find solace. From track to track, Scott Mescudi elevates the immersive experience, offering the listener a chance to follow him into the nightmare of his thoughts.
While Mr. Rager includes several tracks that lean into party vibes, those emotions aim to speak to a larger narrative. The record isn't so much a grand journey but an adventure ostensibly experienced in a single evening. The nighttime is a fascinating place, one where the duality of excitement and loneliness can fester. It's a surreal aspect to daily living where all can be buzzing or at a complete stand still. Mr. Rager plays out like a novella, capturing the experience of being out, looking for a night of hedonistic celebration, to then spiraling into emotional turmoil. Acts 1-3 set the stage for his one-night journey, Cudi speaking to his high and excitement in "Scott Mescudi vs. the World," and channels positive energy through "Revofev." These cuts, including later songs like "Ashin' Kusher" and "Wild'n Cuz I'm Young" exude a sense of joyfulness. The one tonally different cut among this early progression is "Don't Play This Song," a track where Cudi transitions toward speaking to his anxieties (even mentioning suicide). It is after this song where Mr. Rager's thematic core begins to emerge.
Following this sequence are the tracks "We Aite (Wake Your Mind Up)" and "Marijuana," laid back cuts that capture the moment in which anyone who has found themselves kicking back with a group of friends, lounging and passing around a joint. But coming off of "Don't Play This Song," they're a little odd—not entirely out of place, but something certainly feels off. Soon enough, the record's tone begins to shift. In Mr. Rager, Cudi undergoes a transition in persona, specifically turning into the title character. All the lighthearted moments of acts two and three come across as more melancholic as Cudi's character grows increasingly more inebriated. By act four, appropriately titled "The Transformation," Cudi is no more, and the listener is only left with Mr. Rager.
"Maniac" explores a man thirsting for rush; fueled by the night, his need for thrills driving him forward. "Mr. Rager" expands this idea, his friends in awe of his lifestyle, Rager's night all about being "off on an adventure." Yet there's also a tinge of pain as he expresses he's "on my way to heaven." On an instrumental and production level, Mr. Rager flows to a similar alternative, psychedelic atmosphere as heard on Man on the Moon, just with a darker twist. Whereas Man on the Moon works as an overall autobiographical tale with some compelling details, Mr. Rager is more intimate; its narrative is more condensed, each song providing imagery to immerse the listener. As the record progresses, Cudi's downward spiral and psychological transformation is more palpable and intense. Mr. Rager is who comes out when Cudi needs to escape from pain; he is the persona that strives to bring Cudi feeling—ironically, through numbing his senses.
There's a brutal honesty to this music. When Cudi speaks to his loneliness and hurt, the songs never come across as general or vague—there is specific, chilling detail to his suffering. Mr. Rager beautifully captures the bizarre duality of depression and mental illness—how one can be among friends at a party and still feel all alone. Cudi begins the record excited for the celebration to come, then transitioning into the nightlife, immersing himself in a surreal series of short-lived thrills. Reality creeps up behind him and eventually brings him down, though, and this is where the final act comes into play.
Where "All Along" and "Ghost!" offer a more somber view, "Trapped In My Mind" makes for an interesting upswing. Cudi acknowledges his habits and difficulties, but he also addresses his coping mechanism and how there's "nothing wrong at all." When dealing with mental illness, the individual suffering can be their own worst critic. The song shows Cudi's awareness of that, while he may be stuck in his mind and with his neurosis, there is nothing wrong with him. And as someone who has experienced similar struggles, I can attest that there's something profound in such awareness.
Kid Cudi and I come from different places and have walked different paths, but I have always felt a kinship with his material and the honesty behind it. And I know I'm not alone in that. Kid Cudi is a rapper who sincerely bares his internal self to the audience, and it never feels like he's holding back, even while speaking to such a universal challenge like mental illness.
There are more records than I can count that are built on young adult angst, but Man on the Moon II: The Legend of Mr. Rager is something different. It's pretty easy for such a concept to nosedive into airing of grievances, but Mr. Rager is heartfelt and tragic, more so because it makes an effort to intertwine its heavy emotions with tinges of comfort. Before the transformation into Mr. Rager, and even during, Cudi is having a swell time. He feels alive. It is only deeper into the record where the emotional tone changes and we uncover what's at the root. While Man on the Moon: The End of Day is a vibrant and emotional journey, there's a sincere, poetic darkness to Man on the Moon II: The Legend of Mr. Rager. It's the sort of sincerity one finds late into the evening; whether they are sitting in their bedroom alone or out at a party, it's a universal darkness that only feels like a secret.
---
Support our Site—Subscribe to Our Patreon: Become one of our monthly patrons and help support an independent media resource while gaining access to exclusive content, shirts, playlists, mixtapes and more.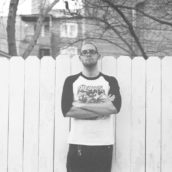 Michael Pementel
A graduate of Columbia College Chicago's Creative Writing Program, Michael Pementel is a published music journalist, specializing in metal and its numerous subgenres. Along with his work for Treble and Bloody Disgusting, he has also written for Consequence of Sound, Metal Injection, Dread Central, Electronic Gaming Monthly and the Funimation blog.