Ladytron share new single, "The Animals"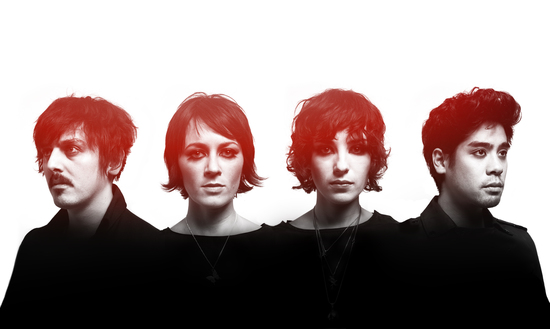 Ladytron have just shared a new single. It's titled "The Animals," and it's the band's first new song in seven years. It's a dark, driving synth-pop song in the vein of their standout tracks on albums such as 2005's The Witching Hour and 2008's Velocifero, and it premiered via FLOOD. Listen to it below.
Ladytron have also launched a PledgeMusic campaign to fund a new album, which will be released later in 2018. The campaign includes a number of different pre-order options including vinyl, CDs, 7-inch singles, cassettes and other perks including a hardbound book, handwritten lyric sheets, a signed poster, shirts, hoodies and other items. Take a look at the band's PledgeMusic campaign here.
Ladytron's last album is 2011's Gravity the Seducer.
Ladytron's "Startup Chime" is featured on our list of 10 Essential Songs About Technology.