Leikeli47 shares new video for new single "Zoom"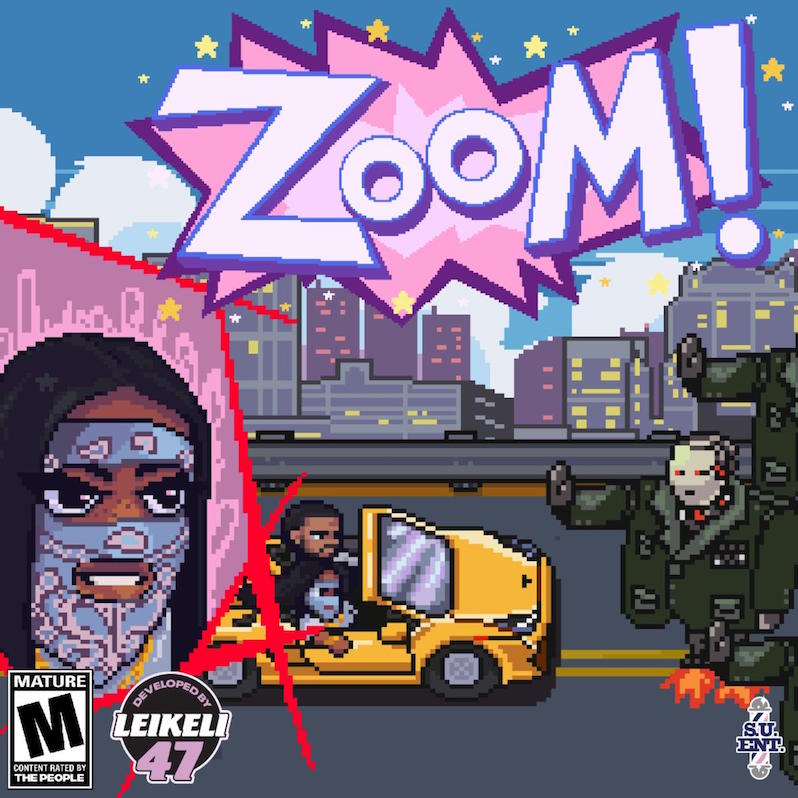 This seems like just the right time for a masked rapper to make her return. Leikeli47 has just dropped her first new track since the release of her 2018 album Acrylic. "Zoom" is the first taste of her upcoming album Shape Up, an album she's been teasing since last spring, with details such as release date, tracklist and cover art still yet to be revealed. However, "Zoom" arrives in the form of an 8-bit style video game music video, in which Leikeli rides in a convertible on a busy highway, collects power-ups and blows away villains that look kind of like fascist robots. It's pretty fun! Plus the song is a bass-heavy minimal jam that definitely bumps. Check out the video for "Zoom" below.
Leikeli47's 2017 album Wash & Set was featured on our list of the Best Hip-Hop Albums of 2017.