Loraine James : Building Something Beautiful For Me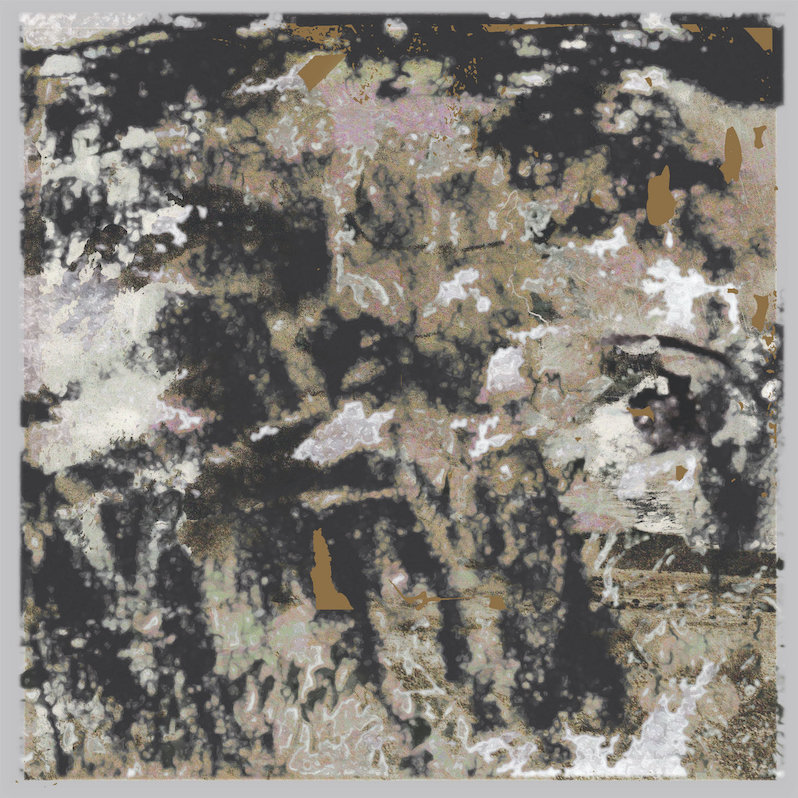 Loraine James didn't know that much about the composer Julius Eastman when the UK-based Phantom Limb label approached her about making an album of music inspired by his works. "Pretty quickly I realized that I knew lots of his peers—people such as Philip Glass and Steve Reich—who I learned about when I was studying music," she said in a piece she wrote for The Guardian. "But I never got taught anything about Julius Eastman. He was a long-standing part of that New York scene, but for a long time, I didn't even know Black composers existed. It's not just an absence, it's erasure—it feels as though there was effort made to leave him out."
In an official follow-up to last year's Reflection and after releasing an ambient album under the name Whatever The Weather earlier this year, London producer Loraine James chose to illuminate this absence. Building Something Beautiful For Me, an eight-movement suite fusing contemporary rhythmic components with ethereal 1980's deepness, as if from a soundtrack score—say the The Last Temptation of Christ meets an early Gregg Araki film—created from a zip drive containing Eastman originals, Renee Levine-Packer and Mary Jane Leach's 2015 biography Gay Guerilla, and transcribed MIDI stems. This project recontextualizes, reconsiders, and acknowledges the late avant-garde symphonist Julius Eastman, who died in 1990 of cardiac arrest, in commemoration of a future that never was. 
So goes the story, again. Disenfranchised communities unearthing, seeing for their own eyes, icons that should have been an inspiration to many, not even included in some type of historical framework.
Sometimes James, who started releasing electronic music in 2015, sings lyrics as comments, a component of the hymnal-esque "Maybe If I (Stay on it)" and "Choose to Be Gay (Femenine)"as if she is in candid heart-to-heart/head-to-head exchange with Eastman. Manifesting this auditory mind hive between the living and the dead. Both Black Gay composers sharing notes, collectively tweaking charts, finding synchronicity in the pastel soundbaths and shifting polyrhythms.
Other times you get a sense James is fully taking over, updating these stems into "bass music" code. Such as the instrumental workout "Enfield Always" where a simple lithe melody is taken through a series of beat corridors. What begins as a tiny synth loop over a thudding drum machine moves into a live drum breakbeat where the melody is allowed to be absorbed by the modal instrumentation. Eventually the two rhythms merge, spiraling out of control, with the melody intensifying to the clouds. It's on "MyTake" where we get a vision of Eastman's charts placed within some type grime context; dark and fervent, it's these type of ideas that advances the torch forward while still placing in proper context an unsung hero, until now, from the past.
When I was a teenager, I was constantly on the lookout for jazz documentaries that referred to musicians as composers, most times presented in an odd prehistoric font. It might have seemed unimportant to some, but to people who looked like me—my parents, uncles, aunts, cousins, etc.—it meant a lot. The majority of these documentaries were produced outside of America. reminding us all that racism is intricately woven together like a DNA chain. Both maze-like to examine and equally difficult to undo.
Building Something Beautiful For Me not only shines a light on Eastman and points to new horizons for James, but places his works, rightfully so, in the same company of Anthony Braxton, Pamela Z, Roscoe Mitchell, Sun Ra and Cecil Taylor. A specific vanguard of Black experimental music composers.
---
Label: Phantom Limb
Year: 2022
---
Similar Albums:
John-Paul Shiver
John-Paul Shiver has been contributing to Treble since 2018. His work as an experienced music journalist and pop culture commentator has appeared in The Wire, 48 Hills, Resident Advisor, SF Weekly, Bandcamp Daily, PulpLab, AFROPUNK and Drowned In Sound.