Loraine James – Reflection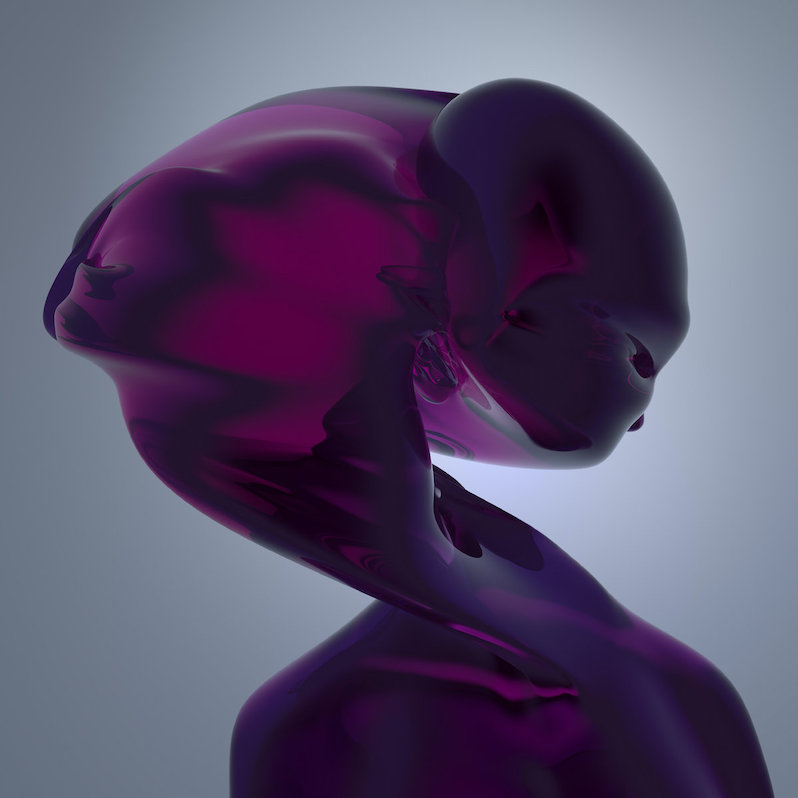 The first listen to a Loraine James album might have you checking to see if there's something wrong with your speakers. Her music can sound like IDM played on a broken stereo. Drums never come where you expect them to; actually, they appear everywhere they're not supposed to be. Take "On The Lake Outside": underpinning Baths' Will Wiesenfield's singing are woody kick drums appearing in a random pattern, hitting far too close together and then worlds apart. This is not a groove, at least not one that our mere human bodies would know. James' music sounds genuinely futuristic, a term thrown around too much, but apt for songs that feel like an alien was behind the boards of a grime record.
There are even more rappers and guests on Reflection, James' newest album, than there were on For You and I, her last. That 2019 effort was a head scratcher: she drained the rave-y joys of UK bass and replaced them with negative space, she took all the angularity of grime and left the rest on the cutting room floor, she took the textural specificity of IDM but ditched the predictable linear structures. Instead, the final product sounded like a beat tape run over by a car. Yes, there were points of recognition, but it all suddenly felt so foreign when recontextualized as a kind of found footage documentary of James' local electronic music scenes. Like the cover of For You and I, on which a picture of the council houses where James grew up is held up in front of the real building, the reproduction's subtle changes make all the difference in relief.
On the title track of Reflection, James uses a new age instrumental, all light taps on meditation bowls, to consider the separation she's been feeling from her community despite this musical inheritance: "haven't seen family or friends/from rugby to Essex/feels like the rungs are caving in." In the middle, a hip-hop beat kicks off, anchored by loud buzzing, like an electric razor left on in the bathroom. But James makes a declaration here, saying "this is a reflection/just mine, not yours/This is a Loraine James reflection." Mantras such as these carry throughout, giving insight, in small doses, to James' psyche.
More vocalists means more words, and in Reflection's case, a more accessible sound. Don't let that word fool you though: opener "Built to Last" is a trap beat made up of a million hi-hats, each of which sound like silverware bouncing around a garbage disposal. The heavily distorted voice rapping above this is only intermittently understandable. The clearest phrase is "talk to me, say something, actions show what you're made of." This sentiment is echoed in "Running Like That," in which a woman, with the dry delivery of your high school bully, says "you should try it sometime/it's not that difficult/you just open your mouth and say something." There are a lot questions posed throughout Reflection, but these two stand out as some of the most direct. It can feel as though James is pointing them not just at the listener, but at herself. Her incredibly insular music has become slightly less so with this record. She has just opened up her mouth and said something.
Becoming more outward facing hasn't changed any of James' aesthetic predilections, just softened them a bit. The two strongest tracks on the record are actually instrumentals. "Self Doubt (Leaving The Club Early)" has a wild, progressive structure. What begins with a sample of the Super Mario Bros. sound effect for leveling up turns into sweeping, oceanic synths that sound straight out of Tangerine Dream. And "Change," one of James' longest compositions to date, takes a skittering drum pattern that races across binaural channels and slowly lets the whole thing fall apart into a meditative black hole, where a pitched up voice asks: "what are you gonna do about it?" What continues to amaze about James is the specificity of each of these programmed drums, and every sound in her work, really. In "Self Doubt," somewhere in the mix between quietly plucked electronic piano keys and a massive bass drum are toys being whirred up and pins running across sheet metal. Or at least that's what it all sounds like. James' ability to conjure all this from the inside of a computer is the hallmark of an extremely talented producer, one with a lot more visionary music to make.
---
Label: Hyperdub
Year: 2021
---
Similar Albums: