Maryland Deathfest to return in 2022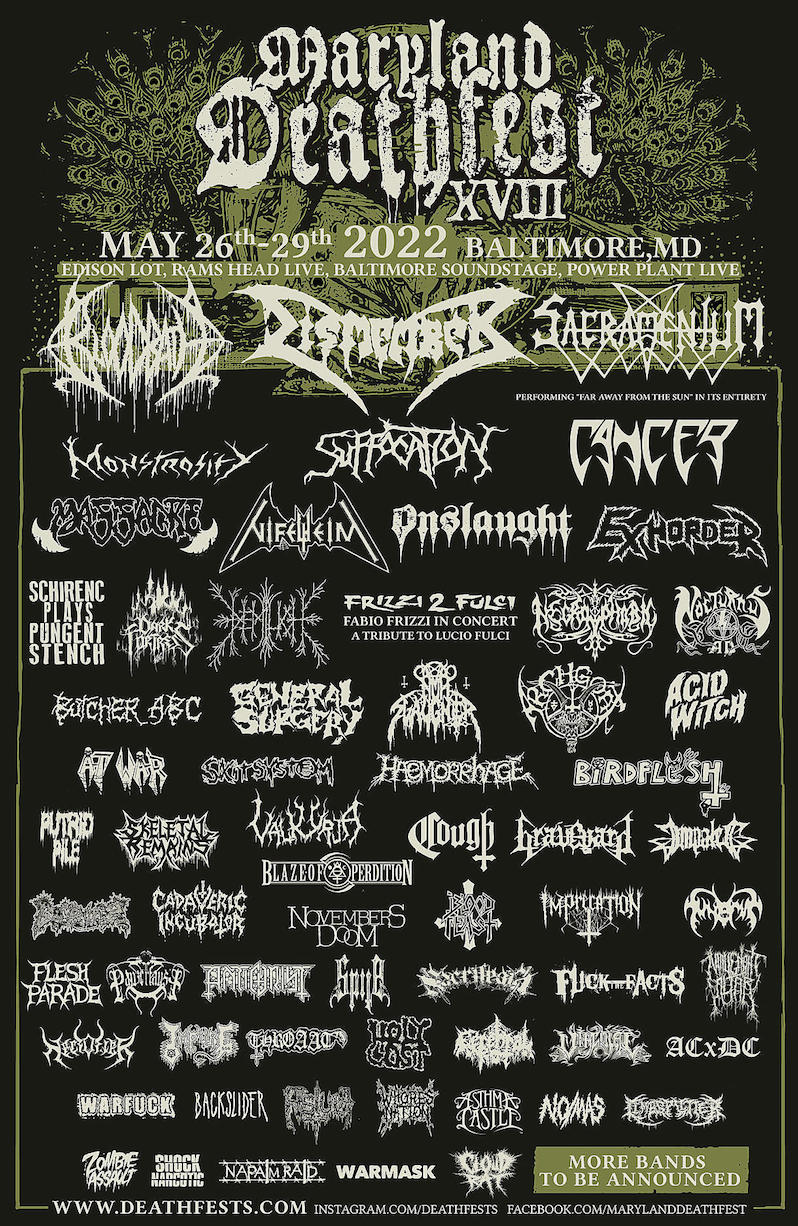 Maryland Deathfest is returning in 2022. This is the second time the metal fest has rescheduled, after postponing its 2020 event until 2021, and now moving it one more year later to May 26-29, 2022 in Baltimore. Organizers of the festival say that most of the lineup will remain intact, but are waiting for confirmation from a few more bands if they're able to return. However, a handful of bands have been added to next year's festival, including Bloodbath, Blaze of Perdition, Panzerfaust and Napalm Raid.
Those bands join the previously announced lineup of Dismember, Suffocation, Monstrosity, Demilich, Massacre, Exhorder, Necroophobic, Acid Witch, Skeletal Remains, Cough, Fuck the Facts, Cloud Rat and more. See the full lineup on the poster above. Grab four-day passes here.
The festival says in a statement, "We've recently started communicating with some bands that will be added to the lineup to help fill out the addition of Edison Lot next year. No matter how it all shakes out, it'll definitely include some legendary old school treats that will help complement this much-anticipated edition of MDF. We expect to be able to make the first of these announcements within the next 1-2 weeks."
Read our History of North American Death Metal in 30 Albums.