Mavis Staples : We Get By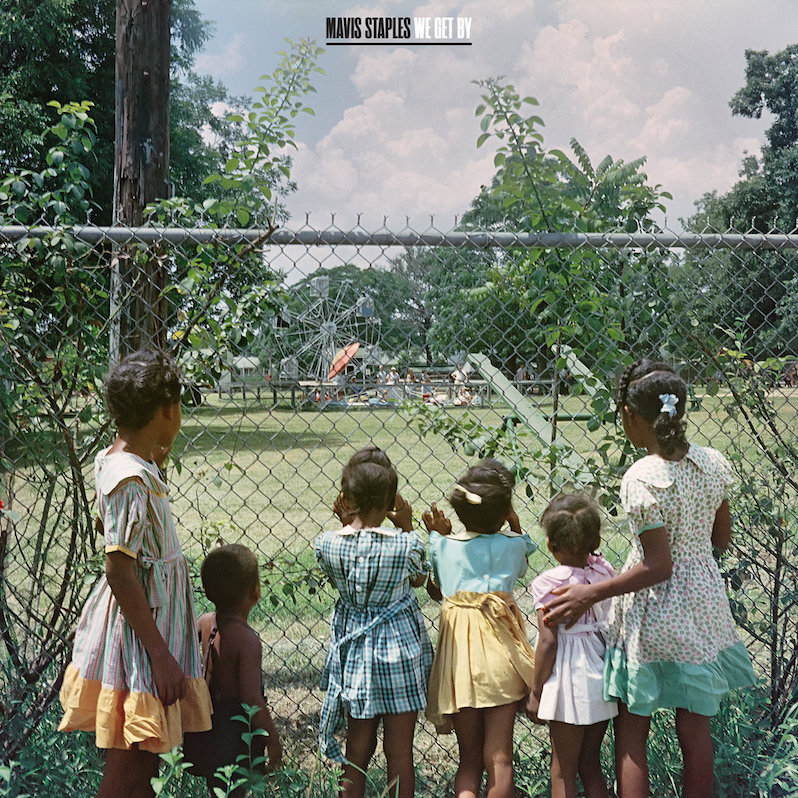 Even after eighty years, Mavis Staples is still going strong. And with a spate of excellent recent albums that have found her collaborating with contemporary songwriters such as Jeff Tweedy on 2010's You Are Not Alone and M. Ward on 2016's Livin' on a High Note, she only keeps growing stronger. Her newest album, We Get By, continues a similar matching up of Staples with a collaborator from a younger generation, this time featuring songs written by Ben Harper. And from the get-go, it's an album of urgent, albeit comforting classic soul.
We Get By begins with "Change," and like many socially conscious anthems, it thumps along with guitar and Staples' classic vocals. Although not specifically noting what needs to be changed, there is a general feeling of dissatisfaction and urgency with viewing our world in its current state. The next two, "Anytime" and "We Get By" are both similarly built. The tone is semi-sad, and the pace is slowed down to a sort of sway. These two remind me of Motown ballads with a R&B-folk influence. "We Get By" also ends with a nice gospel feel, recalling earlier entries in her songbook. Although these are not the most memorable tracks here, they are quality deep cuts that still showcase Staples' vocal talents.
"Brothers and Sisters" amps things up a bit, with faster paced and more lively instrumentals. Again, we see Mavis Staples returning to her older works, talking about social injustice and working together as a community with lines like "waiting on you like a message from God." Each track is sequenced well with each preceding and following song. There is also a casual hard-blues undertone flowing like a persistent trickle that fits nicely throughout the album. The sixth song, "Sometime," also works well with the tone and vibe of fourth, "Brothers and Sisters" as well as the eighth, "Stronger." Here again we hear Staples balancing slower, bluer takes on personal and universal issues with more upbeat tunes. "Never Needed Anyone" is a good example of one of those slower songs. As with the majority, this illustrates a "lost world, so dark, so afraid" paired up with something more personal. In this case, it is the idea of her independence. Though it has a more romantic connotation, it could also be interpreted as Staples' confidence against her struggle as a Black female artist. There is a richness in the simplicity of her songs. She puts so much in such little snippets. As evident on the track "Hard to Leave," there is a feeling that this could have been sung by anyone, yet Mavis Staples adds something that seems viscerally personal, emotional, and endearing.
The album's is fittingly titled "One More Change" and with a style that nods to that of singers such as Marvin Gaye, Al Green, or perhaps even Aretha Franklin. "Some things can't wait," Staples sings, alluding to her continuing career as a musician and activist, but with some resignation. It's the song here that shows the most diversity, and though Staples could have been more wild or experimental in her approach, she remains subtle and sincere. For that reason, this album might not break new ground, but there's a lot to enjoy. Nothing is rushed. While it's a familiar sound, We Get By is an enjoyable reflection on Staples' life and a powerful statement on where we are as a society.
Similar Albums: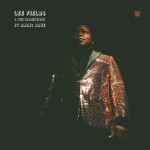 Lee Fields and the Expressions – It Rains Love

Charles Bradley – Changes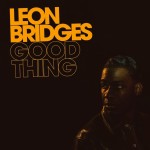 Leon Bridges – Good Thing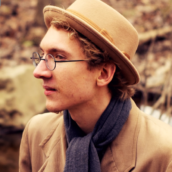 Konstantin Rega
Born in Krasnoyarsk, Russia, Konstantin Nicholas Rega currently attends East Anglia's famous MA in Creative Writing with the Ink, Sweat and Tears Scholarship. He is a professional musician, the former host/producer of Jazz Jams on CSRfm 97.4, and twice a Dan Veach Prize for Younger Poets finalist. He is the Fiction Editor for Crack the Spine and a contributor to The Black Lion Journal. He also blogs.