Meat Beat Manifesto : Impossible Star
The British-by-way-of-San Francisco electronic act Meat Beat Manifesto are musical cicadas, providing constant reinvention separated by long gestational periods. They're not the industrial-music cheerleaders they once were, but their willingness to think outside of that genre's boxes naturally precludes such a static label. Impossible Star may be only their second album this decade, but if you're a believer in quality over quantity then you might have yourself some new theme songs.
Unlike most of their industrial brethren, MBM regularly infuse even their most dour and desperate electronics with some hint of soul. While Answers Come in Dreams in 2010 was a booming return to their digital dub roots, this new LP is a thorough embrace of purposeful jazzy randomness they've hinted at throughout their catalog. Granted, the successes may only result from chaos introduced into MBM's programming much as Aphex Twin and Autechre have pulled off, but they still stand.
Impossible Star comes across as a particularly insular album, its sounds suggesting claustrophobia and paranoia. It feels not like a huge studio affair but a bedroom chillwave production—although since we're talking about Jack Dangers here, that's one hell of a bedroom. Credit should be given to MBM for sticking to their instrumental guns and keeping to a minimum the kind of vocals that have worked against them in the past: "TMI" has the only singing on the album, a socially conscious half-chant in the right place, while atmosphere is maintained elsewhere by vocoders, creepy Russian dialogue, and the banana-republic radio transmissions of "We Are Surrounded."
Songs from "The Darkness" to "Nocebo" have a big beat, big-single feel reminiscent of "Prime Audio Soup." The "Lurker" suite finds the band challenging themselves to recast common sonic elements in new lights for 15 minutes. Here, there, and everywhere you can find dubstep influences ("Unique Boutique") and newfangled breakbeats ("Nereus Rov"). Blissfully abstract, and yet a logical extension from the structures and passionate observations heard in equal measure from Storm the Studio to Satyricon, Impossible Star finds Meat Beat Manifesto still marching to the beat of their own drum machines.
Similar Albums: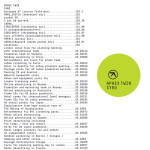 Aphex Twin – Syro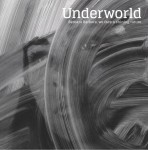 Underworld – Barbara Barbara, we face a shining future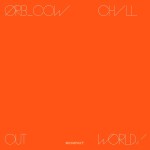 The Orb – COW/Chill Out, World!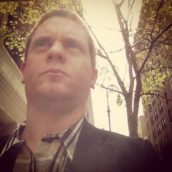 Adam Blyweiss
Adam Blyweiss is associate editor of Treble. A graphic designer and design teacher by trade, Adam has written about music since his 1990s college days and been published at MXDWN and e|i magazine. Based in Philadelphia, Adam has also DJ'd for terrestrial and streaming radio from WXPN and WKDU.