Meet Me in the Dollar Bin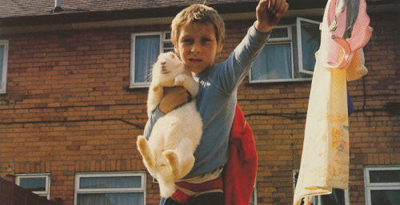 Some call it the bargain rack. Others call it the cut-out bin. And with outposts such as Half.com, it's even got a digital equivalent. It's a place every music geek knows all too well, the used, discount section of every record store, where re-sold promotional discs and overstocked items go, only to have their worth reduced to a measly two or three dollars, or sometimes even less. This wasteland of unwanted music is often a frustrating mire to dredge, flooded with copies of Genesis' We Can't Dance or Christina Aguilera's Mi Reflejo. It's a place where the weak-willed may perish, but the strong of conviction can find audio gold, should they choose to look hard enough.
For many consumers, the cut-out bin isn't worth looking through, but as they say, one man's trash is another man's treasure. There are often many great releases lost in this hazy clutter, many of them faded into obscurity or sometimes just unfairly maligned. But anyone with a curious ear and a willingness to take a chance, either that or good luck, can find something fantastic among the endless copies of The Eagles' Greatest Hits.
How a record ends up in the bargain rack is fairly simple economics. Follow the rudimentary principle of supply and demand and you'll reach a reasonable conclusion. When demand drops and supply grows, the prices go downhill quickly. The way this happens can be attributed to a few things. The first is jerks like me, music journalists who get free CDs all the time, and sell the ones they don't like. Now, I'm not endorsing it, nor condemning it, but it does happen…frequently. That's how so many albums stamped with "Promotional only, do not sell" end up here. Yet, the general public, and ones who don't listen to many records in general, also contribute greatly to the swelling of the discount used section. If a record has a hit, more people will buy it, and if there isn't more than one hit, people will sell it back. My hypothesis is that this accounts for the largest number of used music for sale, but I could be wrong.
If you look at patterns, however, you can most likely predict which albums go into the dollar bin. A record with a hit isn't necessarily more likely to end up there than one without. However, if you take a handful of popular artists and examine their discographies, some interesting results arise. Take Modest Mouse; any of their full length albums are going to be more expensive used than Good News For People Who Love Bad News. And it's all to be blamed on "Float On," which found the group some new fans who, maybe, didn't really get the rest of the album. A similar trend can be found with any artist with a smash album. Van Morrison's Astral Weeks will most likely fetch a higher price than Moondance. Or Springsteen's Nebraska will sell for a little bit more than Born to Run. And if you are somehow lucky enough to find a copy of Neutral Milk Hotel's In the Aeroplane Over the Sea in such a place, buy it immediately. From this evidence, one could deduce that a critically acclaimed album without a hit may not sell as much as one that does have a hit, but it's also less likely to collect dust on a used record store shelf.
With that in mind, I'd like to dive in to our first set of bargain bin gems. This week, we're focusing on the major label debut. We will look at a handful of post-Nevermind albums from bands whose forays into the corporately funded world of rock `n' roll may or may not have found them a wider audience, but also ended up with many copies of their albums sold back to retailers and subsequently ended up in that cheap plastic wasteland. Not all of them were commercial failures; in fact, some of them were quite successful. It just didn't last. Some of them didn't do as well, chart-wise, however, which may be why they're no longer on a major label. In any case, here are a few mid to late '90s albums by indie rock bands on big labels, all of which can be found for less than $3 if you know where to look.
Ivy – Apartment Life (Atlantic; 1997)
I don't know exactly what the terms of Ivy's contract with Atlantic records were, but I imagine the band's connection to the label came paired with the inking of songwriter Adam Schlesinger's other, more easily marketable band, Fountains of Wayne. Released less than a year after FoW's debut, Ivy's second album Apartment Life showcased Schlesinger's more "serious" band's pristine, glossy, sexy pop, made all the more alluring with the vocals of French frontwoman Dominique Durand. With this album, Ivy yielded a pair of minor hits, the first being "I've Got a Feeling," which was probably the most Fountains-sounding song on the album. But "This is the Day," the Smiths-like rocker, which was also featured in There's Something About Mary became an even bigger single for the band. Unfortunately, by that time, they had already been dropped by Atlantic and subsequently moved to smaller, though still notable label Nettwerk, at which they currently remain. Given the label shifting and poor marketing, it's easy to see how this one got lost, but the pop music on Apartment Life is so perfect and enjoyable, one could easily fall in love with it some ten years later.
Fountains of Wayne – Fountains of Wayne (Scratchie/Atlantic; 1996)
Fountains of Wayne's most recent album, Welcome Interstate Managers could just as easily have been an appropriate choice for a bargain bin staple, what with Top 40 listeners buying it for "Stacy's Mom" and then getting bored of playing that one song, while ignoring the brilliant "Hackensack" or "Mexican Wine." As we're dealing with major label debuts, however, the group's first album is a perfect fit. Similarly garnering attention for a handful of singles—"Radiation Vibe" and "Sink to the Bottom"—no doubt this album was destined for the dollar bin once those two singles wore out their invitation in the stereos of those with shorter attention spans. It's a shame, because this album's nothing if not a joyous and lovable pop album, with gems like the Blue Oyster Cult homage "I've Got a Flair" and the truly amazing buried treasure of "Please Don't Rock Me Tonight".
Lilys – Better Can't Make Your Life Better (Che-Primary; 1996)
That the Lilys ended up on a major label isn't such a bizarre notion. Lots of alt-rock bands of a similar ilk likewise were swept up by the majors in the mid-`90s, Kurt Heasley's dream-pop outfit making for a reasonable choice, as the band had earned a bit of buzz with their much-acclaimed Eccsame the Photon Band album. However, the follow-up, Better Can't Make Your Life Better was a completely different beast altogether. In fact, this album found Heasley taking cues from British Invasion and garage rock rather than My Bloody Valentine or The Velvet Underground. Initially tagged with "derivative," the album actually holds up extremely well over time. Though the Kinks were a major influence on the Lilys' sound, Heasley's own sideways compositions offer a much more complex take on their sound, turning simple three-chord pop songs into elaborate labyrinths of hooks, riffs and endless bridges. And it's damned catchy, too.
Firewater – The Ponzi Scheme (Jetset/Cherry-Universal; 1998)
Sometimes you wonder why a band gets signed to a major label in the first place, only to have their album given minimal to no attention. Firewater is just such a band, their second album The Ponzi Scheme released by Universal records after being issued briefly on indie Jetset. The problem, most likely, occurred because the band signed at the wrong time. During the big Seagram's Polydor/UMG merger in 1998, countless bands were soon without a label, Firewater being one of them. There was a single and a video, for the spy theme-like "Green Light," a grand song on its own. But with the strength of other tracks, such as "Dropping Like Flies" or "So Long, Superman," Ponzi could have yielded some more likely hits. But it didn't. There most likely wasn't a place on commercial radio for Tom Waits-ish gritty low-end rock, or nobody wanted to take a chance. Either way, this great little record became relegated to the bargain bin, just like many other Universal releases of the late '90s.
Ben Folds Five – Whatever and Ever Amen (550-Epic; 1997)
Ben Folds Five differs from many of the other bands included here (with the exception of The Cardigans), simply for the fact that their first major label album went platinum. That's a pretty big deal, and even if 99% of the people who bought the album kept it, that still means there were 10,000 copies of the album floating around in used racks, and there might even be more than that. On the strength of the single "Brick," Whatever and Ever Amen was a pretty big deal at the time, and also the only album of Folds' ever to sell so highly. Yet that ballad was, perhaps, a little uncharacteristic of the rest of the album. There were other pretty ballads ("Selfless, Cold and Composed," "Smoke") but Folds is notorious for being a foul-mouthed, snarky sonuvabitch, and songs like "Song for the Dumped" and "One Angry Dwarf and 200 Solemn Faces" may have turned off a few who were in it only for the sappy tearjerkers. For the rest of us, Whatever is a great combination of emotional songwriting paired with witty storytelling and good old-fashioned pop music.
Jonathan Fire*Eater – Wolf Songs For Lambs (Dreamworks; 1997)
Dreamworks records was off to a good start way back in their first days. Having nabbed the Eels, Elliott Smith and Rufus Wainwright, their roster was a who's who of promising indie songwriters taking their turn at the majors. There were, however, some lesser known but still rocking artists who weren't quite as commercially successful. Jonathan Fire*Eater is one such band, featuring three members who later joined the Walkmen. Their raw, garage-y ruckus was unique, something that would later become the norm, as groups like the Strokes would eventually make it a popular mainstream trend. However, JF*E had a sound so raw and so vintage-sounding, their approach may have been a little bit anachronistic to have found a widespread mainstream audience. No matter, however, as the album still sounded absolutely amazing, with spooky and raucous tracks like "When the Curtain Calls for You," "No Love Like That" and "A Night in the Nursery" adding up to a classic rock `n' roll album that rocks in spite of its apparent lack of mainstream accessibility.
The Cardigans – First Band on the Moon (Mercury; 1996)
Of all the records mentioned here, The Cardigans had the most recognizable single in "Lovefool," featured both on this album and the soundtrack to Romeo and Juliet. It was played to death on MTV and radio, which clearly explains why the group's third album and first on a major label ended up being a used bin staple. Again, the hit is what killed it. Like the aforementioned Ben Folds Five album, First Band on the Moon was the only Cardigans album to go platinum, and none of their albums since have sold even half as many copies. But anyone who fell in love with Life certainly understands what makes First Band such a charming set. Loungy, retro-pop with better production values than their first few records, First Band was a left-field hit, but one that yielded some fantastic songs, most notably "Your New Cuckoo," "Heartbreaker" and "Been It." And who couldn't love their cover of "Iron Man"?
Mansun – Attack of the Gray Lantern (Epic; 1997)
At the time of their debut, Mansun was being called by UK press as both the British REM and the new Duran Duran, neither of which made sense and both could be taken out of context. In any case, they had a strong debut in Attack of the Gray Lantern. Some contend that the UK version of the album is superior to the US release, and the tracklists differ enough that one could make a strong argument either way. The US version is pretty damn good though, with the leadoff single "Wide Open Space" as classic and compelling as any of their Britpop contemporaries. The band also had a jones for John Barry, which was most conspicuous on "The Chad Who Loved Me," but small cinematic flourishes colored many of their other songs as well, which set them apart as a somewhat artier alternative to Blur or Oasis.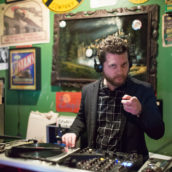 Jeff Terich
Jeff Terich is the founder and editor of Treble. He's been writing about music for 20 years and has been published at American Songwriter, Bandcamp Daily, Reverb, Spin, Stereogum, uDiscoverMusic, VinylMePlease and some others that he's forgetting right now. He's still not tired of it.