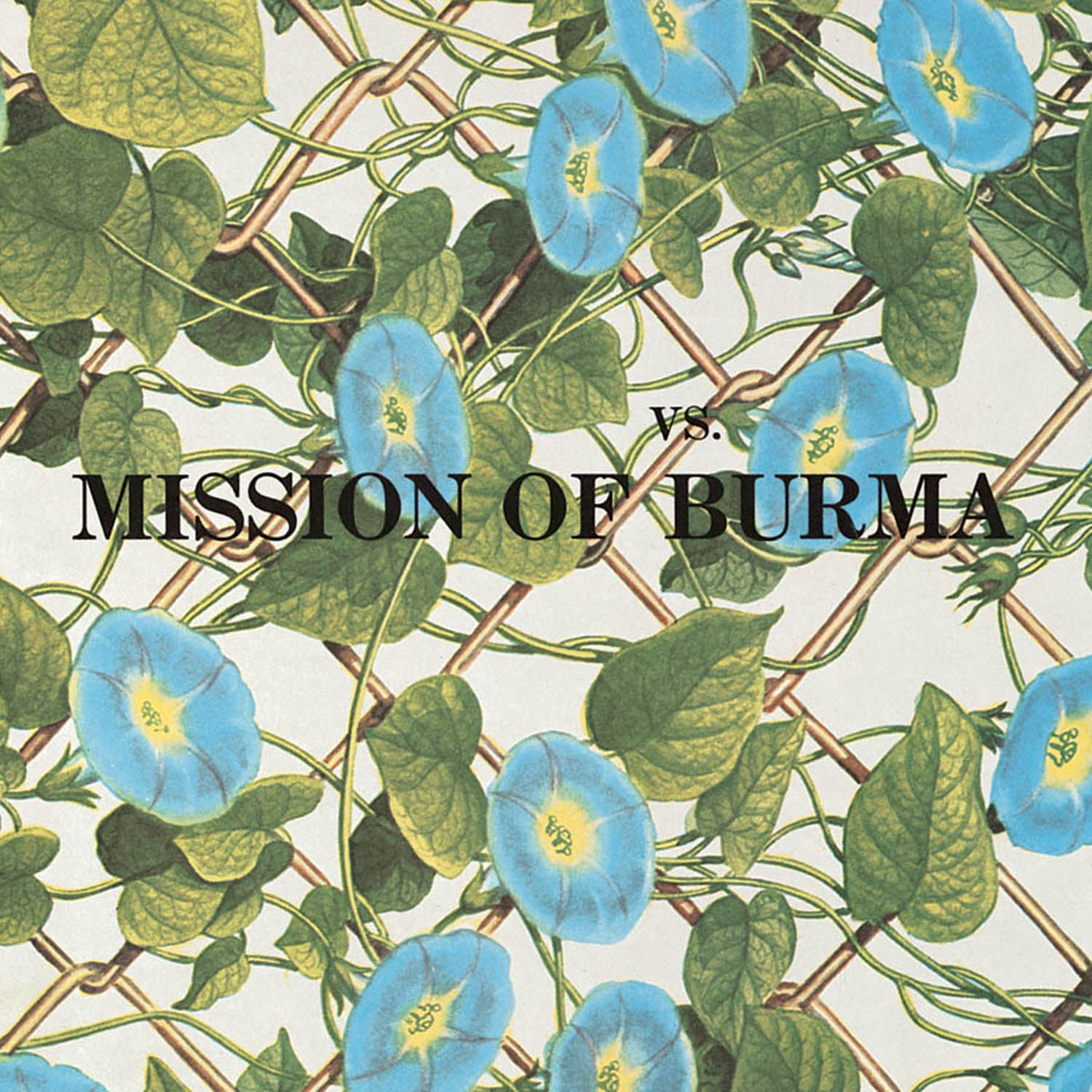 Up until 2004, Mission of Burma's total recorded output consisted of one full length and one EP, and that was it. They also released one live album, The Horrible Truth About Burma, and several compilations of outtakes and singles such as Forget and Peking Spring, but truthfully, they only had one proper album and Vs. was it. In 1981, the Boston trio had released their first EP, Signals, Calls and Marches, which showcased, and to many introduced, the band's raucous, angular and abrasive punk sound. Because of their arty, yet aggressive approach, some have dubbed them the "American Wire," and the comparison isn't too far off. But where Wire quickly transformed into something uniquely bizarre and beautiful, Mission of Burma kept it raw and raucous during their short lifespan.
That said, Vs. doesn't sound much like Pink Flag, with the exception being that both contained distorted guitars and some high speed rockers. Opener "Secrets" and "The Ballad of Johnny Burma" are probably the closest thing to Wire, favoring careening, Hell-bent riffs and snotty deliveries from Roger Miller. But Mission of Burma, more than an American counterpart to an English band, was a uniquely American punk band. In a way, they bridged the gap between the punk rock of late '70s and early '80s Los Angeles and New York and the growth of the mid-'80s American underground that saw the emergence of bands like Husker Du, Dinosaur Jr. and The Minutemen. And while Mission of Burma wasn't associated with any of these scenes, so to speak, they had the intensity to hold their own with all of them.
For starters, they were loud; not that their contemporaries weren't, but Mission of Burma was really fucking loud. So much so that guitarist Roger Miller eventually developed tinnitus due to exposure to such extreme noise levels. And yet, they also knew how to tone down the visceral assualt when they needed to. On top of full-frontal barrages like "Secrets," there were tense, subdued, and yet pissed-off tracks like "Train," a bass-driven exercise in restraint that finds Clint Conley snarling "how can you pretend to give a fuck?" And "Trem Two," which was even something of a college radio staple, rides a steady groove and repetitive delay guitar riffs rather than violent bursts of power chords.
A few quieter tracks aside, Mission of Burma's specialty was truly intense and abrasive tracks, like the biting attack on Christianity, "New Nails," in which Roger Miller sings, most likely from the perspective of Christ, "don't make an idol of me." "Mica" takes an jagged, yet melodic approach, approaching a sound that bands like Jawbox and Fugazi would later channel on their better albums. These two songs in particular best display the differences in songwriting between Miller and Conley. While Miller has more songwriting credits on the album, they tend to be the rumbling and abrasive rockers, while Conley's tend to be more streamlined and melodic. Add drummer Peter Prescott's "Learn How," a raw Stooges-inspired bit of punk rock in its own right, and you have three unique songwriting styles on one album that, somehow, combine to create a cohesive whole.
The final third is, arguably, the best, starting with "The Ballad of Johnny Burma," a two-minute stomper with the unforgettable and nihilistic lyrics, "I said my mother's dead/well I don't care about it." The slower, melodic "Einstein's Day" is the most serene track, bordering on shoegazer textures, sans giant walls of effects. This is followed, of course, with the most dissonant track, the chugging, bass-heavy "Fun World." And to bring everything to a close, "That's How I Escaped My Certain Fate," possibly the best song in the band's catalog. The fastest and most intense song on the album, it finds Conley delivering distorted shouts of "This might be your only chance to prove it on your own," later adding nuggets of wisdom like "innocents and novices were late" and "honesty's an actor's worst mistake." Like many of their songs, it's somewhat cryptic, yet its uneasy tension makes it an easy standout, on top of it's one of their catchiest.
Mission of Burma broke up a year after Vs. came out, due to Miller's chronic tinnitus, though each band member continued making music. A few years after their catalog was reissued later on by Rykodisc, however, the band eventually did reconvene, playing old favorites and eventually releasing their comeback album, ONoffON. Since then, they've honed their chops and have released an album that comes damn close to the brilliance of Vs., titled The Obliterati. As their sound hasn't been altered much, time has proven that the material holds up, and hearing them today, despite having aged a few decades, still makes for a powerful adrenaline rush of an experience.
Similar Albums: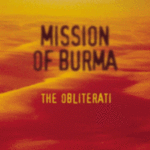 Mission of Burma – The Obliterati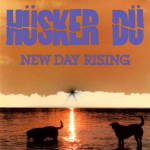 Husker Du – New Day Rising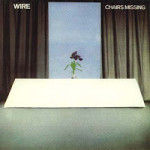 Wire – Chairs Missing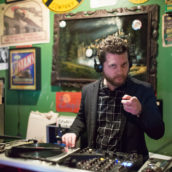 Jeff Terich
Jeff Terich is the founder and editor of Treble. He's been writing about music for 20 years and has been published at American Songwriter, Bandcamp Daily, Reverb, Spin, Stereogum, uDiscoverMusic, VinylMePlease and some others that he's forgetting right now. He's still not tired of it.