Mount Eerie and Julie Doiron announce new album Lost Wisdom Pt. 2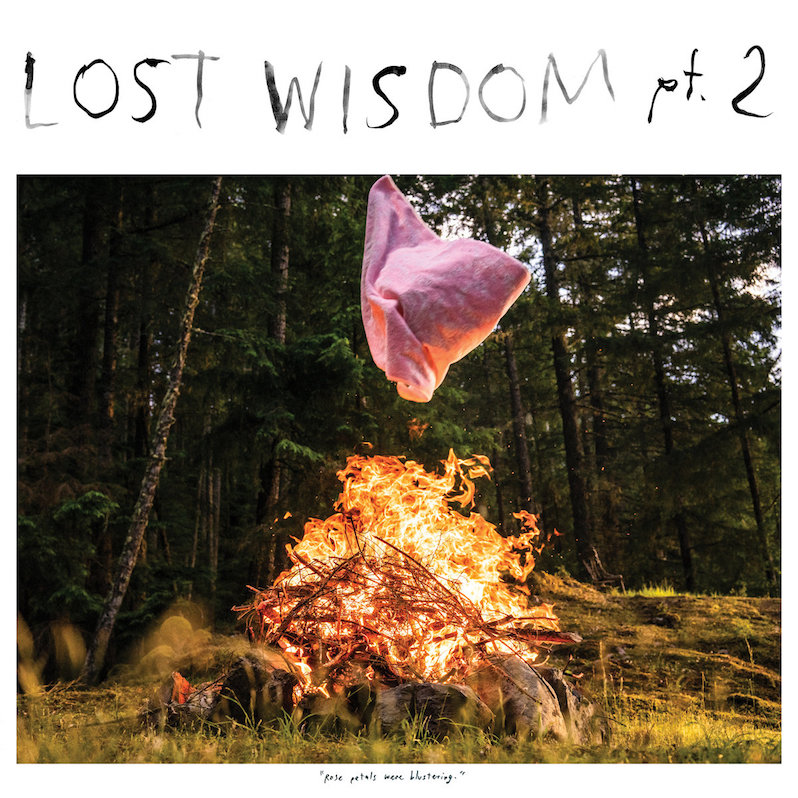 Back in 2008, Mount Eerie released a collaborative record with Julie Doiron and Fred Squire called Lost Wisdom. Phil Elverum and Doiron have once again recorded together for Lost Wisdom Pt. 2, which is out November 8 via PW Elverum and Sun.
Elverum says in a statement, "I called and asked Julie Doiron if she could join me in the recording.  She has been my favorite singer since 1993 when I first heard her band Eric's Trip and subsequently devoted my life to music and art.  This 26 year path from teenage obsession to collaborator has made me feel very fortunate.  We made another record in 2008 called Lost Wisdom, more flames, more love, more turmoil.  Now we get to do some more singing and playing together."
Hear new track "Love Without Possession" below.
Mount Eerie's last album was 2018's Now Only and the live album (after).
Mount Eerie and Julie Doiron Lost Wisdom Pt. 2 tracklist:
1. Belief
2. When I Walk Out Of The Museum
3. Enduring The Waves
4. Love Without Possession
5. Real Lost Wisdom
6. Widows
7. Pink Light
8. Belief pt. 2
Mount Eerie tour dates:
10/29 – Oakland, CA – Fox Theater (B) (w/o Julie Doiron)
11/30 – Vancouver BC – Christ Church Cathedral
12/3 – Seattle, WA – The Neptune
12/4 – Portland, OR – Revolution Hall
12/6 – Sonoma, CA – Sebastiani Theatre
12/7 – Los Angeles, CA – Masonic Temple at Hollywood Forever
12/8 – Minneapolis, MN – Cedar Cultural Center
12/9 – Chicago, IL – Thalia Hall
12/10 – Columbus, OH – Via Vecchia
12/11 – Toronto, ON – Great Hall
12/13 – Boston, MA – Arts at the Armory
12/14 – Brooklyn, NY – St. Ann & the Holy Trinity Church
12/15 – Philadelphia, PA – First Unitarian Sanctuary
12/16 – Washington, DC – Miracle Theatre
(B) = with Big Thief
Mount Eerie's Now Only was one of our Top 50 Albums of 2018.