Watch Mountain Goats perform "The Best Ever Death Metal Band In Denton" with Hate Eternal's Erik Rutan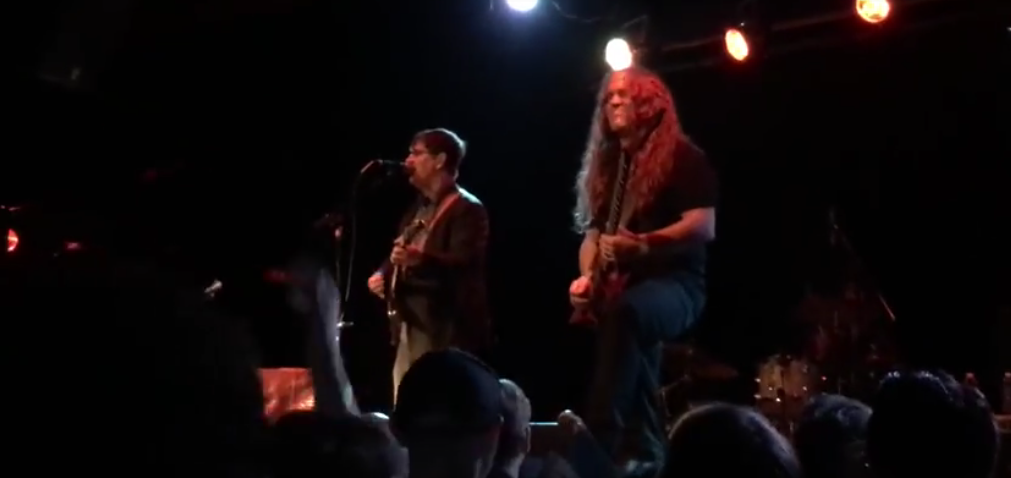 Mountain Goats singer/songwriter John Darnielle is known for being a metal fan—he even wrote a 33 1/3 volume on Black Sabbath's Master of Reality (which was a fictional novella). And he also wrote a song back in 2002 titled "The Best Ever Death Metal Band in Denton." Over the weekend, Darnielle was joined by an actual death metal musician to perform the song: Hate Eternal's Erik Rutan. Rutan provided a fair amount of metal soloing to the track, giving it a new sound at the band's Ybor City, Florida show. It's really fun! Rutan also stuck around to perform "Autoclave" with The Mountain Goats, and Darnielle commented on Twitter, "personal life peak." Watch Rutan perform with The Mountain Goats below.
The Mountain Goats' Tallahassee is on our list of 10 Essential 21st Century Concept Albums.