Neko Case : The Worse Things Get, The Harder I Fight, The Harder I Fight, The More I Love You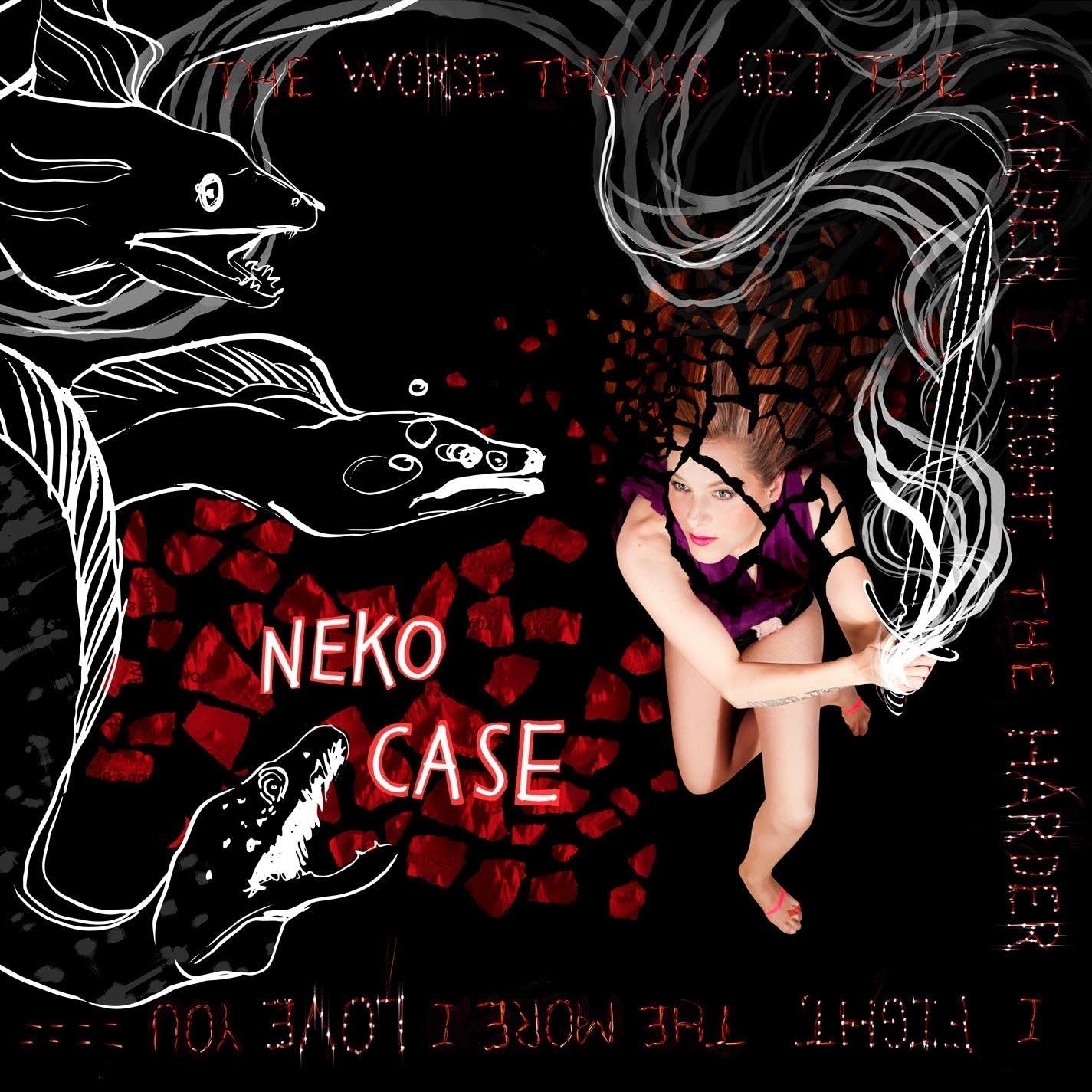 Neko Case doesn't mince words. Her lyrics are unflinching, brutally hones and darkly humorous, cutting like poison-tipped daggers, and often subliminally so. A voice like hers is a lethal but stealthy weapon in that she can disguise some pretty gnarly punches to the gut in sweetly sung, jaw-droppingly perfect melodies. But the darkness and devastation will eventually come to the surface, no matter how pretty the song. The first two tracks on her last album, 2009's Middle Cyclone, followed the stories of a love-lorn tornado tearing through a small town and a killer whale attacking its trainer, respectively. And no matter how romantic Case gets—which is fairly regularly—she'll still be the singer who uttered, "The next time you say 'forever', I will punch you in your face."
Indeed, Case always finds the right thing to say, and by "right," I mean unforgettable—articulately phrased and effortlessly executed. But as revealed in a recent NPR interview, "effortless" isn't exactly the word that best described the process of writing and recording her new album, The Worse Things Get, The Harder I Fight, The Harder I Fight, The More I Love You. "I've never worked on a record where I couldn't recognize the songs when I went to rehearse them," she says, depicting herself as a tourist among her own compositions. That may not have been such a bad development, as it turns out. While The Worse Things Get certainly ended up sounding and feeling very much like a Neko Case album, the process of her decoding these songs found them sounding much bigger and bolder than before — a striking development for an artist who can leave a heavy impact with the barest of elements.
On first listen, the songs on The Worse Things Get sound bigger, louder, denser. They rock a bit harder, reverberate with a bit more boom, and it's a wonder that Case has never kicked up as much dust on one album before. And while Case often seems in her wheelhouse when sticking to stark arrangements, it should come as no surprise that she's able to magnify that impact with more elaborate backing, this time aided by members of Camera Obscura, The New Pornographers, Calexico, Los Lobos and My Morning Jacket, among others. It pays off handsomely in a rollicking rocker like "Man," or a horn-blaring pop tune like "Bracing For Sunday." And there are few climaxes in pop music as that which occurs when the ambient pop of "Where Did I Leave That Fire" transitions from submarine bleeps to a slowly creeping sinister groove.
But then there's that voice again, and it's hard to get past the sheer vitriol it carries with it this time around. The atmospheric a cappella tune, "Nearly Midnight, Honolulu," seems sweetly spacious until she begins to let some f-bombs drop: "Get the fuck away from me, she said/ Don't you ever shut up?" And she unleashes those bombs with even more aggression and fierceness on "Man," snarling, "And if I'm dipshit drunk on the pink perfume/ then I am the man in the fucking moon/ 'cause you didn't know what a man was/ Until I showed you." It becomes clear, however, that beneath these flashes of anger is a singer at her most vulnerable. She casts a stern eye at young lovers in "Local Girl" amid brief glimpses of her own heartbreak, correlates yearning with weakness on "Ragtime" ("I love you so, I miss my strength"), and sharpens her cynicism, as well as laces it with humor, on "Night Still Comes": "If I puked up some sonnets/ would you call me a miracle?"
In a sense, the wounds that Case dresses on The Worse Things Get are almost masked in the bright, vibrant arrangements of the songs. But it's probably more accurate to say that the anger and hurt at the center of the album is really just fuel for catharsis in the form of some of her most driving material. It's not a mistake that the phrase "The Harder I Fight" appears twice in the album's title—this is the sound of Neko Case stepping into the ring, focusing her gaze and swinging harder than she ever has before.
Similar Albums:


Wilco – Summerteeth


Sharon Van Etten – Tramp


Nick Cave and the Bad Seeds – Push the Sky Away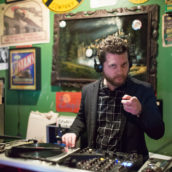 Jeff Terich
Jeff Terich is the founder and editor of Treble. He's been writing about music for 20 years and has been published at American Songwriter, Bandcamp Daily, Reverb, Spin, Stereogum, uDiscoverMusic, VinylMePlease and some others that he's forgetting right now. He's still not tired of it.