Noise Pop launches benefit livestream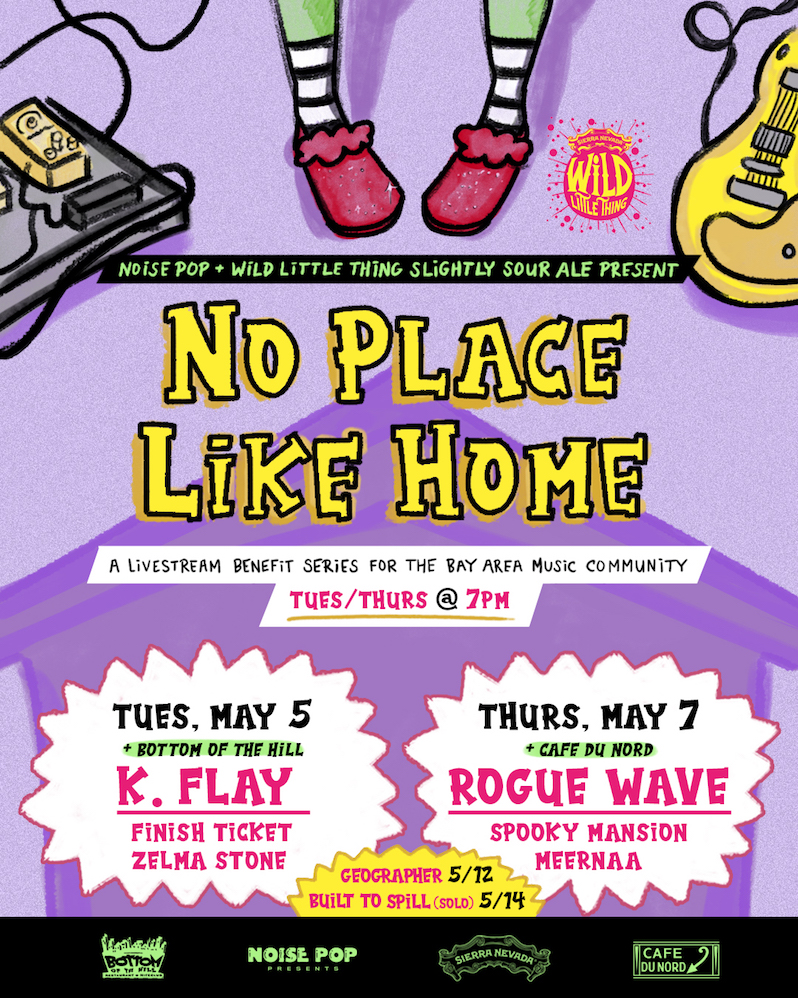 San Francisco's Noise Pop festival is the latest to launch a new live stream series. It's called "No Place Like Home," and the series is intended to raise money for the live music community in the Bay Area. "These events are being held in partnership with independent music artists and venues across the SF Bay Area to raise funds for those heavily impacted by COVID-19, as well as promote awareness of their vital cultural contributions," reads a press release. Proceeds will be split between the artists, co-promoting venues and the Noise Pop Staff Relief Fund.
The streams will take place every Tuesday and Thursday at 10 Eastern/7 Pacific, starting tonight with a headlining performance from K. Flay. Next in the series will be Rogue Wave on May 7, Geographer on May 12, then Built to Spill on May 14.