Noname announces debut album, Room 25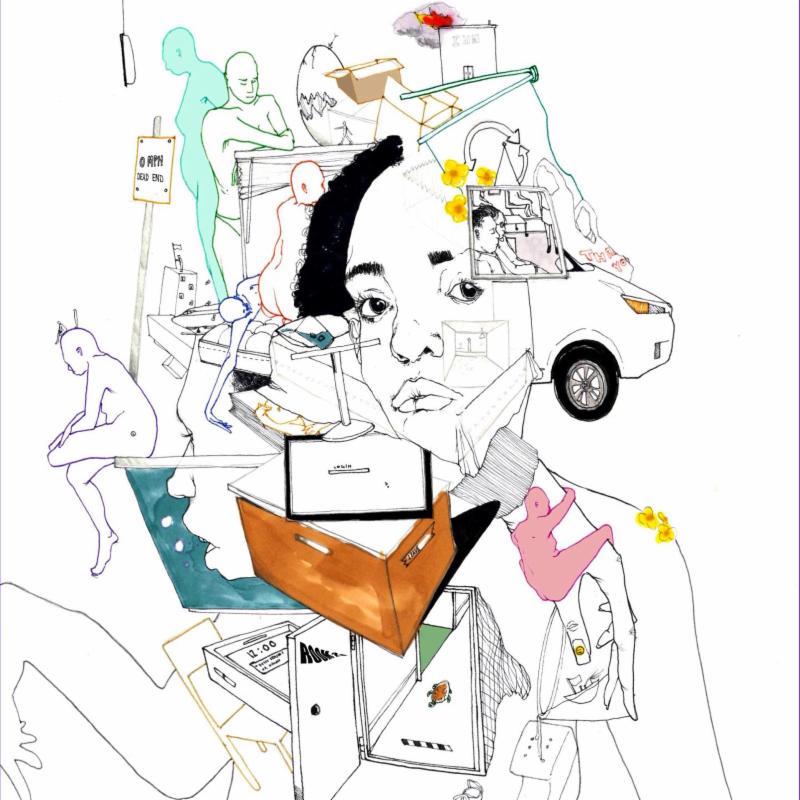 Chicago emcee and singer Noname released her debut mixtape Telefone back in 2016, and it was the first sign of just how talented the young artist is. On Friday, September 14, Noname will release her proper debut album, Room 25. The album arrives after a rise in visibility for Noname, having performed on Saturday Night Live alongside friend and collaborator Chance the Rapper. No singles from the album have been released just yet, though more information (and hopefully a song or two) is to be expected later this week. In the meantime, take a look at the artwork above, designed by Bryant Giles, and its tracklist below.
Noname Room 25 tracklist:
1.Self
2. Blaxploitation
3. Prayer Song
4. Window
5. Don't Forget About Me
6. Regal
7. Montego Bae
8. Ace
9. Part of Me
10. With You
11. no name
Noname's Telefone is on our list of the 10 Best Hip-Hop Albums of 2016.