Oliver Sim : Hideous Bastard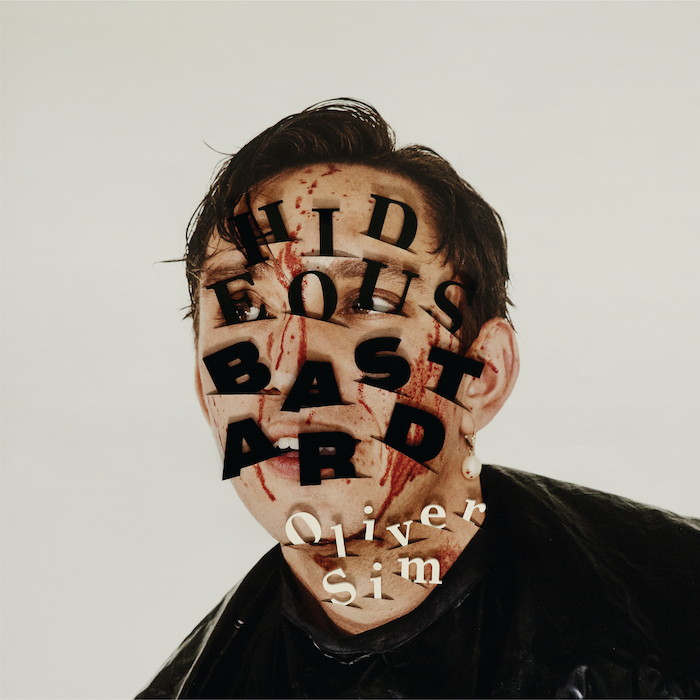 Going solo can be fraught with dangers, both creatively and professionally. This can be true whether an artist breaks away completely from a band or chooses to record a few of their songs that don't fit in with the spirit or flavor of that group. Think Jeff Tweedy, Damon Albarn, or any punk rocker with a yen for playing sensitive singer/songwriter fare on an acoustic guitar. The weight of the expectations can be staggering. Not only does one have to contend with the reactions of the band's fans, but likely battle their own emotions and insecurities with their creative impulses. Then again, with a debut solo project as strong as Oliver Sim's Hideous Bastard, such worries are unfounded. 
As one-third of the icy British indie outfit The xx, Oliver Sim has spent the past 15 years playing bass and singing post-punk poetry to ever-expanding crowds. The band grew consistently across three celebrated albums, moving from hushed, sparse metaphors on their debut to full-fledged love songs on 2017's I See You. That artistic trajectory bears immense fruit on this 10-track project, especially as Sim engages in a level of introspective songwriting that is both ambitious and cathartic.
The heart of the album rests in Sim's decision to talk openly about his sexuality, HIV-positive status, and body image issues. "Hideous Bastard" is a self-imposed moniker that reflects how he often sees himself in light of how the wider public often perceives gay men like him. With each song, the listener is treated to a range of personal reflections on those ideas and how they have impacted Sim's self-perception for many years. These brooding tunes engage in frank talk about his feelings, and he speaks openly about his various physical and mental traumas. But instead of coming across as maudlin or woebegone, these honest songs burst forth with the appealing sincerity of someone who wants to tell their story with integrity and live their life unafraid.
Hideous Bastard features the exact musical aesthetic you'd imagine, especially once you learn that Jamie xx produced the entire thing. The xx's chilled-out brand of indie sits right at the intersection of the album's groove, but the side streets and alleyways hold the most intriguing elements. Spectral R&B in the vein of Frank Ocean comes out to play across the first half of the record, while the second half features hefty portions of '80s rock acts like Echo and the Bunnymen and The Church. Through it all, Sim gives himself permission to stretch his vocal wings in ways he never has with The xx. He passionately channels a rich crooner vibe that's equal parts Chris Isaak and Bono—especially in the falsetto yelps.
The album kicks off with a superb title track that serves as a thematic and musical mission statement. Echoing guitars shimmer atop a bed of restrained beats while a liquid bass and playful synth strings swirl around Sim's aching voice as it speaks warmly of his current life while picking at the scabs sitting on the wounds others have given him over the years. On "Sensitive Child," plinking piano chords flirt with triple-stacked vocals as a thick trip-hop beat creates an eerie atmosphere. Deliciously crunchy guitars and barked chorus intertwine to evince a mood straight out of Zooropa—and that's a compliment, by the way.
"Confident Man" comes the closest to something you might hear from The xx, but instead of Romy's keening guitar phrases, a warm acoustic piano serves as the song's lodestar. Sim quietly, but with slowly growing intensity, intones relatable thoughts about knowing mentally that he has the strength to move on with life, even as psychological turmoil disrupts his efforts. With "Fruit," we're treated to a delightfully straightforward mid-tempo ballad packed with a sharp hi-hats and snare combo while synth pads ooze and swirl around with aplomb. Thematically, the lyrics find Sim examining the challenges life has given him and wondering how to both make his parents proud and apply their influence to his decision-making. "Run the Credits" closes out the album with a peppy tune about the naive romanticism and often hilarious mistakes of young love. Not only does he rail against Disney princes and compare himself to Patrick Bateman, but he also repeatedly intones the phrase, "Romeo dies in the final scene."
It would be easy to wax rhapsodic about the immaculate beats, warm bass, and lush keys that fill Hideous Bastard to overflowing, especially because they feel much more expansive and layered than anything that's ever appeared on an album by The xx. However, Oliver Sim's emotional honesty and pensive songwriting serve as the album's core. His decision to tell stories from his private life in his lyrics provides the perfect foil for the more obvious pop formatting in the arrangements and production. Despite the intimacy of his reflections and recollections, the record reflects a dark extroversion of someone pushing past the events of their past as they seek a better, happier future in the light.
---
Label: Young
Year: 2022
---
Similar Albums: