Outkast announce Stankonia 20th anniversary reissue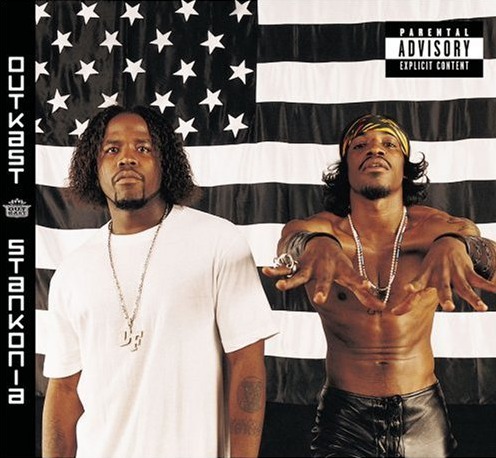 This fall, Outkast's landmark 2000 album Stankonia turns 20. And to mark the anniversary, Outkast is releasing a deluxe reissue of the album. On October 30, the album will be on streaming platforms, and a 2xLP vinyl reissue will be released through Vinyl Me Please, on white galaxy vinyl. It will also include an exclusive art print. Find more info and a pre-order for the album here.
The digital version of the album will include six bonus tracks, including Zach de la Rocha's previously unreleased remix of "B.O.B. (Bombs Over Baghdad)", the Stankonia remix of "So Fresh, So Clean," featuring Snoop Dogg and Sleepy Brown, and the Mr. Drunk remix of "Ms. Jackson."
Outkast's Stankonia is featured on our list of the Top 50 Hip-Hop Albums of the Millennium.