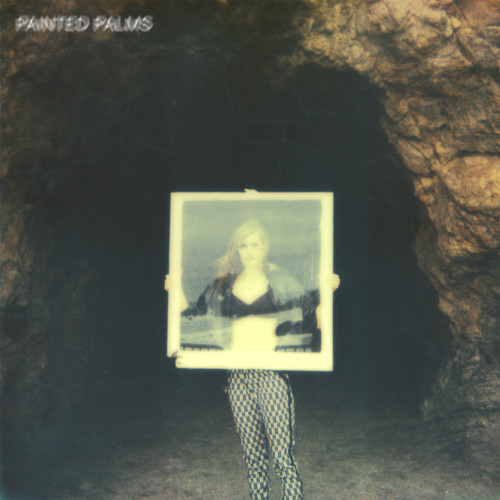 Painted Palms' debut full-length album Forever is something sweet. It's an auditory Candyland. It brims with champagne, cotton candy, gumdrops (maybe?) and other tempting indulgences. You'll want to head to the beach. You'll want to roller skate or surf or make a montage of yourself doing all of that and then destroy it, because who wants to endure that kind of embarrassment?
Forever was stitched together by cousins Reese Donohue and Christopher Prudhomme, who worked on songs piece by piece separately, and sent them back and forth until they had something coherent and something . . . amazing. The tactic proved so successful while the two lived across the country from each other, that even when they both ended up in the same city (San Francisco), they continued using this method to hone their songs. The final product is a seamless experience of beach pop, catchy looped drums, and tones borrowed from psychedelic rock, with vocals reminiscent of those of The Shins' James Mercer.
Discovered by Of Montreal's Kevin Barnes, whom Painted Palms eventually toured with (as well as STRFCKR and Braids), it's easy to see how they've gotten to this enviable point. Album opener "Too High" begins with the sound of 100 Chinese hand drums that erupt into aural fireworks. Literally. This is how I image a glass of pink champagne would sound if it could turn into ear candy. Walls of sound crash and coalesce into a drum loop and punchy vocals delivering catchy lines and memorable hooks.
And that's just the first track. "Here it Comes" shares traits with its sibling "Too High," while carrying the genetic code of tracks reminiscent of '60s songwriting guru, Dan Penn. I half expected a lyrical nod of some sort, didn't hear one, but at least caught him best in the subdued drums, toy-like keys, and constant bells. Perhaps most appealing on Forever are some of the quieter, subdued numbers such as "Soft Hammer," "Carousel," and "Angels." Unlike the upbeat, sunnier tracks that are stuffed full of noise and sound and which have little room to breathe, these songs play the empty space with the prominence of a guitar lead. Here, the vocals whisper and breathe, then rise acrobatically into falsetto. It's these counterparts that cement Painted Palms as more than just a new band hoping for a viral hit to land them seven million views overnight on YouTube.
"And when I see the light / how could I turn away / but all I know / is it would tear me all to pieces / if I stay," they sing on "Empty Gun," a definite album highlight. Prudhomme and Donohue could be riffing on the effects of "Forever" on the casual listener. There's something glittery, sunny, and hopeful about the entire album, even when they take it down a notch and muse more quietly, like on "Sleepwalking."
With nearly two decades as a performer under his belt, it's safe to say Kevin Barnes knows music. But he'd do well to be careful about touring with Painted Palms, however. They seem capable of upstaging the headliner.
Similar Albums:


Yeasayer – Odd Blood


Animal Collective – Merriweather Post Pavilion


Of Montreal – False Priest