Pavement : Slanted and Enchanted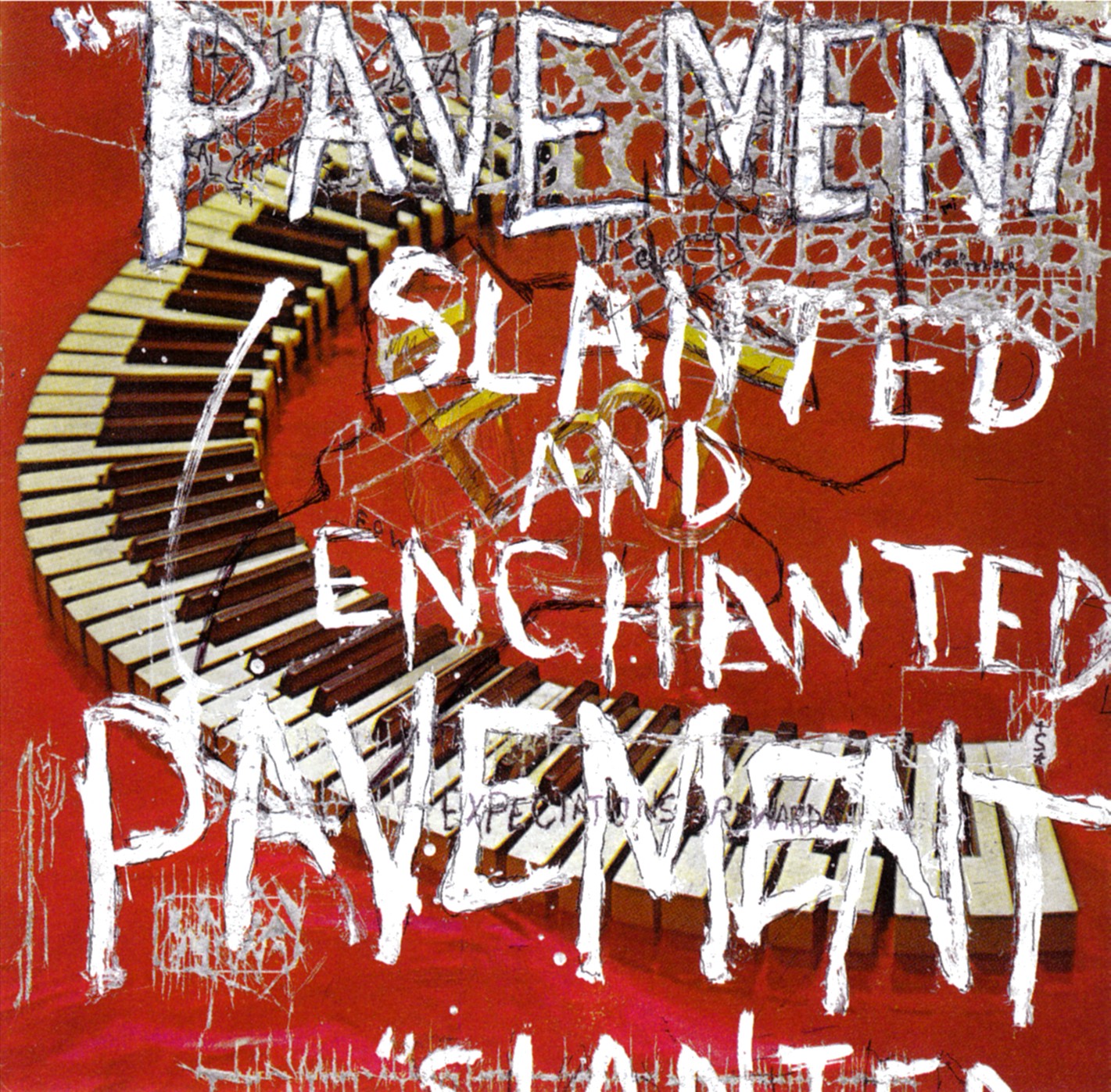 For better or for worse, every cliché and every now-commonplace characteristic of indie rock can be traced back to Pavement's Slanted and Enchanted. There are the delightfully sloppy, noise-ridden guitars of Scott Kannberg, a.k.a. Spiral Stairs. There are the surrealist, cut-and-paste lyrics of Stephen Malkmus, which are at times funny, frequently confusing, and always entertaining. And then there's the lo-fi recording quality, which keeps the group's fuzzed-out slacker rock from ever getting too polished, or, truthfully, polished at all. Since the release of Slanted, thousands of bands between Walla Walla and Tallahassee have created their own pie charts balancing these three elements in differing percentages, and by now, most of those albums have gotten boring. Slanted and Enchanted, however, still sounds as exciting as ever.
Having graced just about every best-of list known to man (including ours), Slanted and Enchanted is largely considered the definitive Pavement record. Funny that, seeing as how the band was really just Malkmus and Spiral Stairs at the time, along with drummer and 40-year-old hippie chum Gary Young, who recorded the album in his home. Bob Nastanovich and Mark Ibold joined shortly thereafter, and Steve West replaced Young before the band recorded sophomore album, Crooked Rain, Crooked Rain. So if Slanted and Enchanted sounds a bit more unhinged, and a little less like the work of a cohesive unit, that's because they weren't quite yet a cohesive unit. But damn, could they make an amazing sounding racket.
Melding the erratic post-punk of The Fall, the noisy screech of Sonic Youth and the peppy jangle of R.E.M., Pavement made rock music sound alive and youthful again, not to mention snarky and bizarre. Malkmus' strange erratic chants, such as "forty million daggers!" on "Two States," "I'm tryin', I'm tryin'!" on "Conduit for Sale!" and "I'm bogged down!" on "Chesley's Little Wrists" are the stuff of intoxicated legend. Yet even when not unleashing a series of nigh-unintelligible madman rantings, Malkmus' off-kilter lyrics had a humorous yet smart quality about them, highbrow but not above referencing Vanilla Ice. To wit: perennial favorite "Summer Babe (Winter Version)", a longtime fan-favorite and hazy summer anthem in which Malkmus opens the record with "Ice Baby, I've seen your girlfriend and she's eating her fingers like they're just another meal."
On "Trigger Cut," Malkmus lists off a series of random items and concepts ("lies and betrayals/ fruit covered nails/ e-lec-tricity and lust") before ushering in an infectious chorus that stands among the band's catchiest and crunchiest. It isn't really until "No Life Singed Her" when the chaos really starts to set in. A fuzzy earworm riff blazes through the speakers as Malkmus unleashes a Tourette's-like stream of obscenity and marble-mouthed screams, while the chorus' titular chant is underscored by an enormous blast of distortion. It's a big fucking mess, with any sense of composure and dignity all but destroyed, but it's ultimately a whole lot of fun and one of the strongest tracks here. That said, Pavement also had a talent for crafting hooky, anthemic rock songs when it so pleased them, and Slanted is almost evenly split between the two extremes. "In the Mouth a Desert" is one such example, with buzzing bass and a combination guitar/falsetto solo, not to mention the stunning chorus. And "Here" is practically a hymn, with the group singing calmly in unison "come join us in a prayer/ we'll be waiting, waiting where/ everything's ending here." It's a lone example of the band finding a tender side, even sounding (gasp!) pretty.
Slanted and Enchanted isn't Pavement's most accessible or radio-friendly album (I'm not even sure they really had one) and probably not even their most likable. Between the band's Fall tributes, low fidelity, messy sound and audience of fawning critics, I've met my share of people who either don't care much for the album, or downright refuse to like it. Yet I've also known just as many who would consider it one of their desert island picks. All I know is that after its many years of existence, it's still a big, ridiculous mess, and I love it.
Similar Albums: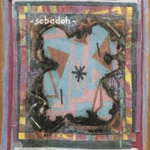 Sebadoh – Bubble and Scrape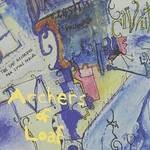 Archers of Loaf – Icky Mettle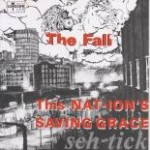 The Fall – This Nation's Saving Grace
---
Support Our Site: Buy this album at Turntable Lab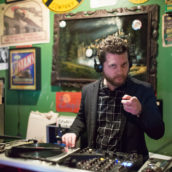 Jeff Terich
Jeff Terich is the founder and editor of Treble. He's been writing about music for 20 years and has been published at American Songwriter, Bandcamp Daily, Reverb, Spin, Stereogum, uDiscoverMusic, VinylMePlease and some others that he's forgetting right now. He's still not tired of it.