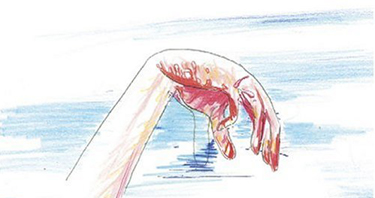 Even Treble sometimes lets a review of an awesome album lapse. It's an unfortunate occasion, but we attempt to correct ourselves, once we've caught our mistake. Since 2005 began, great albums have flooded our mailbox, and we like to think we've done a good job of covering all of them. But alas, there were a handful that we initially missed out on. That's where Perversity comes in. Most Treble readers are probably already familiar with the series, and in our third installment, we plan on highlighting the Best Albums of 2005 we hadn't already highlighted. With year-end festivities on their way, we found it necessary to take a quick look back. Trust us, you need to hear these records. Trade in that new R. Kelly disc for `em.
Bloc Party – Silent Alarm Remixed
Most parties will probably agree with us when we say that there aren't many remix albums worth listening to, but in the case of Bloc Party, the remixes are almost as innovative and powerful as the originals. M83, Engineers and Four Tet all add their own unique style to the originals, while Death From Above 1979 re-records "Luno" in its entirety. We don't normally recommend remix albums, but we'll make an exception on this one.
(Read Review)
Bonnie "Prince" Billy and Matt Sweeney – Superwolf
The Chicago indie scene is pretty incestuous. Not only has everyone collaborated with a member of Tortoise, but many of them have also been in a band with Billy Corgan, as well. But a humble team-up between Will Oldham and Matt Sweeney may be one of the most outstanding recordings to come out of the Thrill Jockey/Drag City musician swap in some time. A folk album with electric guitars or a rock `n' roll album that keeps it mellow, Superwolf is an odd sort of epic, the one that rewards with each listen and finds itself on long-term repeat.
(Read Review)
Bruce Springsteen – Devils and Dust
Not quite the Nebraska type album that it was initially pegged as, The Boss' latest is a haunting solo effort along the lines of his 1995 record, The Ghost of Tom Joad. Dark, stripped-down and affecting, Devils and Dust proves Springsteen's relevance hasn't waned with age. Furthermore, because of some references to anal sex, Starbucks gave it the brush off. Even more reason to like it!
(Read Review)
Death Cab for Cutie – The John Byrd EP
Between their last album on Seattle indie Barsuk records and their first for major label Atlantic, Bellingham's heroes released a live EP as a transition between the two. Featuring selections from several of their Barsuk releases, the EP shows Death Cab at their most exciting in a live setting. It's stuff we already know and love, just heard from a new perspective.
(Read Review)
Denison Witmer – Are You a Dreamer?
Sufjan Stevens has gotten a lot of attention this year for his Illinois album, but a friend and fellow musician of his, Denison Witmer, released another outstanding album this year, albeit one that hasn't received quite as much attention. Owing more to Jackson Browne or Cat Stevens than Stereolab and the Polyphonic Spree, Witmer is a talented and earnest performer, giving us a low-key but gorgeous album of indie folk.
(Read Review)
Edan – Beauty and the Beat
The best hip-hop this year comes from a shaggy-haired kid in England (American born), who pairs his love of old school hip-hop with his love for 1960s rock `n' roll. Lenny Kravitz-dissing, Grandmaster Flash praising and ultimately in it for a good time and blowing minds, Edan is the future of hip-hop.
(Read Review)
Sons and Daughters – The Repulsion Box
Glasgow just doesn't quit when it comes to producing great indie pop. First Belle and Sebastian, then Franz Ferdinand, now Sons and Daughters, a sort of combination of those two bands, combined with the gothic cabaret of Nick Cave and The Bad Seeds. It's a must hear for fans of British…err…Scottish rock music.
(Read Review)
T. Rex – Born to Boogie
No, it's not a long lost studio album, a la Tupac. Born to Boogie is a live T. Rex document, sprawling over two discs worth of material. It was also captured on film, and then released on DVD. For fans of glam rock, this is a must, as it displays just how huge Bolan was in his prime in the 1970s. After Beatlemania came T. Rextasy, and here, we are shown just how huge Bolan was, even at his short stature.
(Read Review)
M. Ward – Transistor Radio
Warm, fuzzy and folky, the latest album by troubadour M. Ward is a tribute to old time radio programs, his own, rustic music providing a fitting sound to match. As with his other albums, this one features a couple of interesting covers, including a Bach piece! Not too many indie rockers can claim to cover classical, but M. Ward has always done things a little differently.
(Read Review)