Pianos Become the Teeth : Wait for Love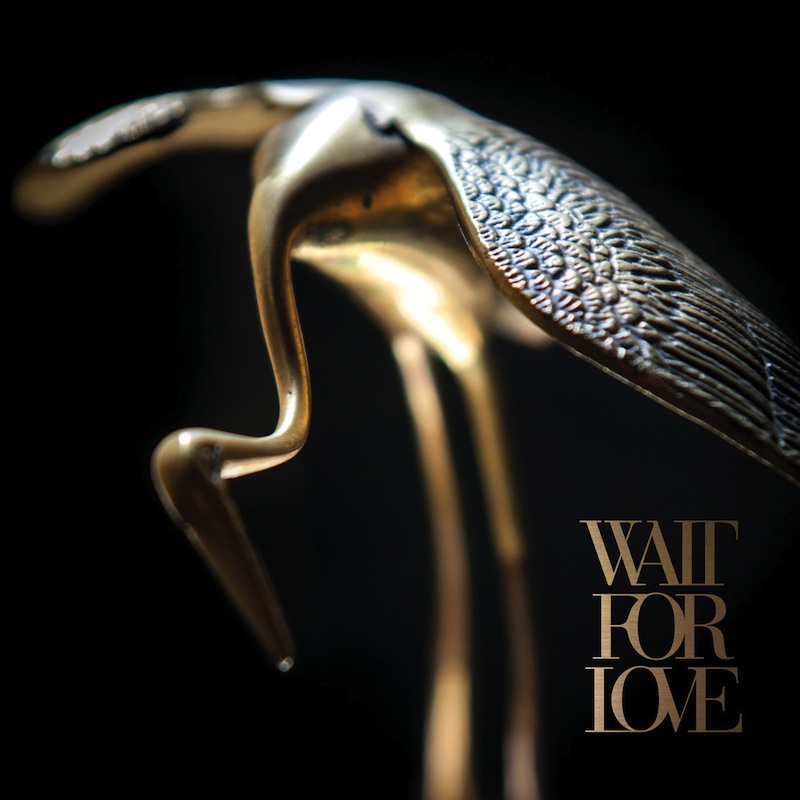 When you tell the Amazon Echo, "Alexa, play Pianos Become The Teeth," you initially get that gentle blue and aqua whirr of lights as the device flashes like a used car lot not far from your house. Yes, that one with the Christmas lights still up in January, luridly hawking gently used Civics—cars that remain durable well into the 100,000-mile era of their existence—and less delicately steered autos too. This flicker comes with an Echo that is hurriedly thinking, and thinking some more.
Then, with that digital stammer buying some time, Alexa coughs up any number of awkward answers, save the one you wanted. Like a lover struggling to explain some inexplicable molly-salted transgressions, your device may volunteer suggestions out of left field, or throw out some distraction that seems almost intended to make you go, "wait, what?" rather than "hey, that's not what I asked for." One second you're being told about iHeartRadio, an institution that most assuredly hasn't touched the Baltimore hardcore band with a ten-foot pole; another moment, it's the dying embers of lights, pondering ended, before sitting there with a dumb silence that says, "fuck if I know" and pretends you didn't just say anything. Fortunately enough, no police are involved in this situation, and ideally Amazon remedies this matter later.
There is a very good chance that longtime fans of Pianos Become The Teeth are the embodiment of Alexa because, really, fuck if they know who the band is these days either. Such an observation is not so much a shot as it is an acknowledgement of the passage of time and, with it, maturation. That's because, after emerging as one of post-hardcore's young bucks with a passel of scrappy records to its credit—2008's Salt Water and 2009's Old Pride among them—Pianos Become The Teeth signed in 2014 to Epitaph and did a tremendous swerve. Its brooding, distorted boom that created tremors with a song like "Cripples Can't Shiver" was replaced with a melodic, heavy indie vibe similar to Appeal to Reason-era Rise Against. The vulnerable lyricism of the band's early recordings was here ("It's about who you love, it's about who you tell/And my voice carries more than it should but not now/It's not the thought that counts, it's the pulling through/Not my mind that wanders, it's your heart that keeps me," from "The Queen"), but the group's old fury dissipated into an ephemeral experience that borrowed from indie and folk rock to varying degrees. Fans might still be stewing over cuts like "April," the change in their direction dashing the hopes of many early-adopter hardcore fans. Nevertheless, Keep You was a stellar recording by a group that had outgrown its old ways, and it went on to be a well-received album outside the heavy rock bubble. While not precisely a breakthrough, it was certainly a break in form that opened up a new creative space for the Maryland stalwarts.
Keep You was followed by a four-year hiatus that left you wondering if this departure of an album would be the band's own transgression, or in truth its new way going forward. When Wait for Love was announced in November, the debut single "Charisma" hinted at a blend of the old Pianos Become The Teeth with its more pensive, pop-influenced sound. The blend tipped the balance to the former over the latter, but still there might have been reason for hoping for the band to return to its roots. The macabre visuals for "Charisma" also sparked speculation of such a revival. How happy Wait for Love makes previous listeners may hinge on expectations for this rejuvenation.
What fundamentally has always made Pianos Become The Teeth so good—their songwriting—is front and center as never before on Wait for Love. The quality of their compositions make this album a dazzling return for the band, even with old post-hardcore inclinations mostly left by the dustbin. Kyle Durfey's ability to summon emotions and memories from commonplace stories with such aplomb is rare in rock today, and yet his words shimmer on songs like "Dry Spells" and "Forever Sound." "Faced with such soft tendency, saved a man withdrawn like me," he contemplates on the boisterous "Bitter Red," a track that, oddly, at chords strikes the cadence of the Bangles' 1988 hymn to distant love, "Watching the Sky." "Love you more and I'm on my way home/Forgot everything I'll ever know." The uncertainties on Wait for Love are laid bare, and one can't help but be enthralled by such intense storytelling.
Elsewhere, with Durfey is a collective that has let its restless energy of time gone by settle into moods that showcase a signature honesty. David Haik's subtle drumming and the bass of Zac Sewell are the true stars on tracks such as "Bay of Dreams," as Chad McDonald and Mike York put restrained guitars behind Durfey's gentle lyrics. McDonald and York make their chords more pronounced on "Forever Sound," but it never overwhelms the ears.
Although Wait for Love may cofound Alexa and those longing for that punk rock bombast of old, Pianos Become The Teeth seem as self-assured as ever in this chapter first written in 2014. That confidence is reflected in an album that sounds like their most exceptional release so far. Its lyricism remains remarkable, as the band explores fragility in a manner few can.
Similar Albums: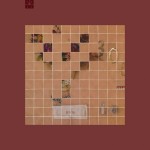 Touche Amore – Stage Four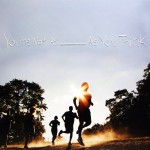 Sorority Noise – You're Not As ___ As You Think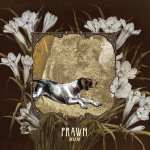 Prawn – Run
---
Support our site: Buy this album at Turntable Lab