Flaming Lips, Anderson .Paak, Janelle Monáe on lineup for virtual PlayOnFest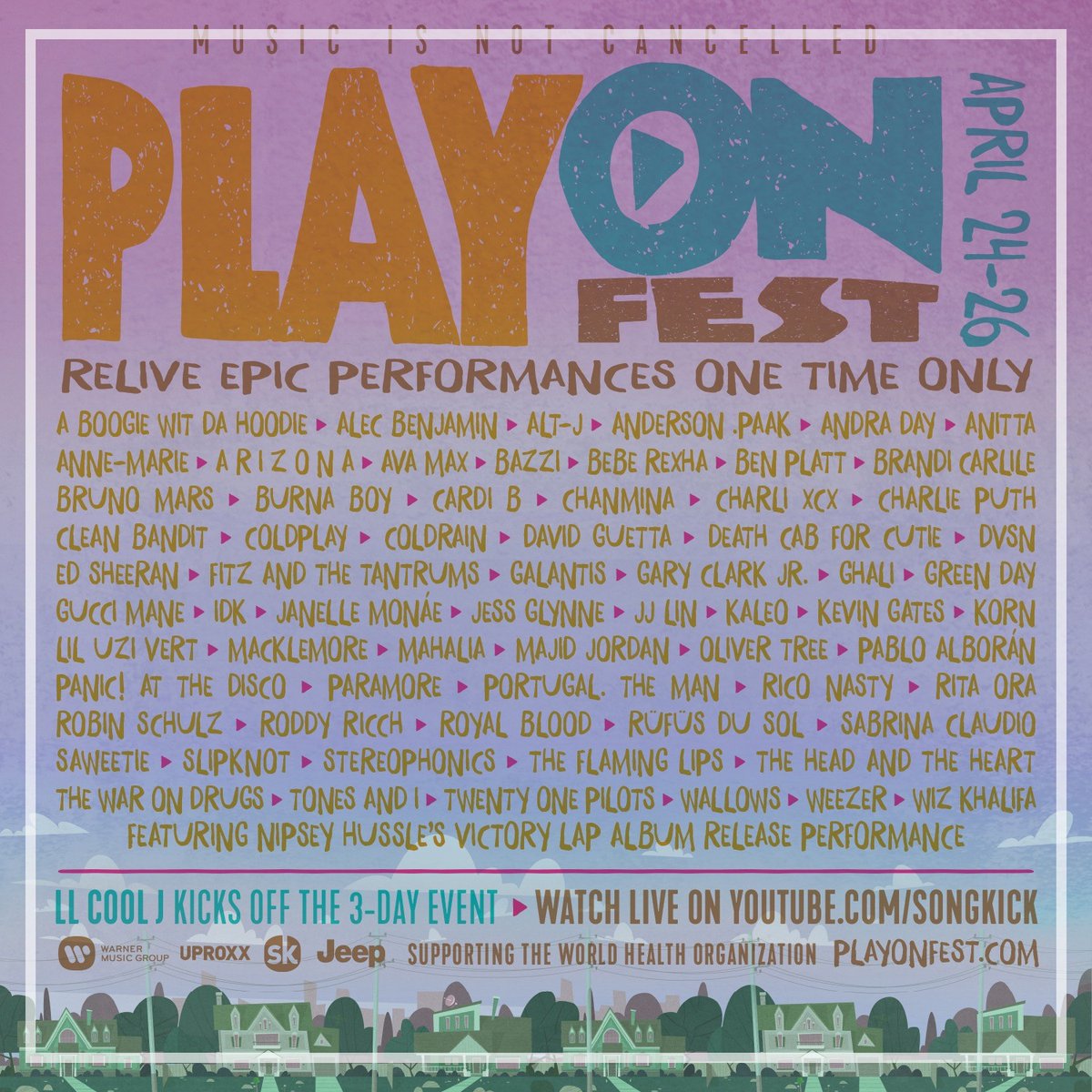 Warner Music Group has announced PlayOnFest, a virtual three-day music festival showcasing previously recorded footage of more than artists performing at different venues. The online festival kicks off on Friday, April 24 and goes through Sunday, April 26. It's a non-stop 72 hours of live(ish) music, which can be viewed at PlayOnFest.com or SongKick's Youtube.
Among the artists on the lineup are The Flaming Lips, Anderson .Paak, Janelle Monáe, Death Cab for Cutie, Brandi Carlile, The War on Drugs, Paramore, Royal Blood, Andra Day, Charli XCX, Cardi B, Bruno Mars, Coldplay, Weezer, Wiz Khalifa and more. The festival will also include a broadcast of Nipsey Hussle's album release show for Victory Lap. See the full lineup here. The full schedule has also been posted for each day. Plan your couch time!
The virtual fest will also be taking donations and selling merch (face masks included) to help raise money for the COVID-19 Solidarity Response Fund for the World Health Organization.