Psycho Las Vegas rescheduled for 2021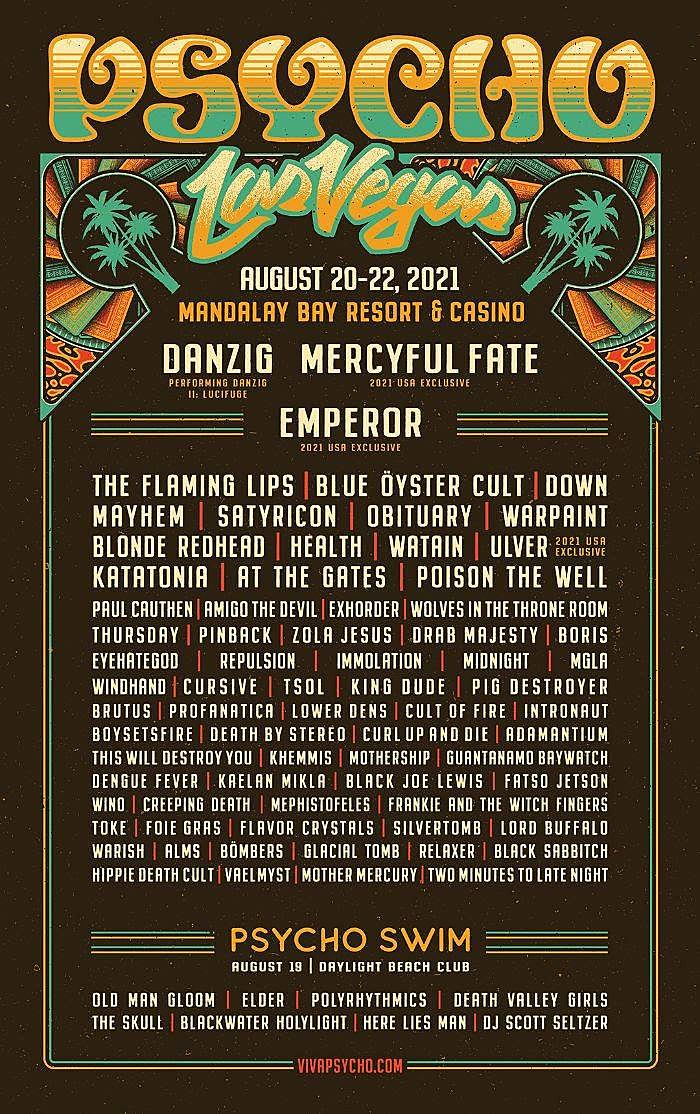 Psycho Las Vegas has rescheduled for 2021. Earlier this year, the metal festival—held in Las Vegas every year—announced it would be canceled as a result of the Covid-19 pandemic. The festival will now take place on August 20-22, 2021 at the Mandalay Bay in Las Vegas. And all but three acts will be returning. Ty Segall, Black Rebel Motorcycle Club and Crowbar will not be able to perform the festival next year.
However, the rest of the lineup—which includes Danzig, Emperor, Mercyful Fate, Flaming Lips, Blue Oyster Cult, Down, Mayhem, Satyricon, Obituary, Warpaint, Blonde Redhead, HEALTH, Watain, Ulver, At the Gates, Poison the Well, Amigo the Devil, Pinback, Zola Jesus, Boris, Wolves in the Throne Room, and many others. See the full lineup on the poster above and at the Psycho Las Vegas website.
Tickets are on sale now.