R.I.P. Angelo Badalamenti, film composer and David Lynch collaborator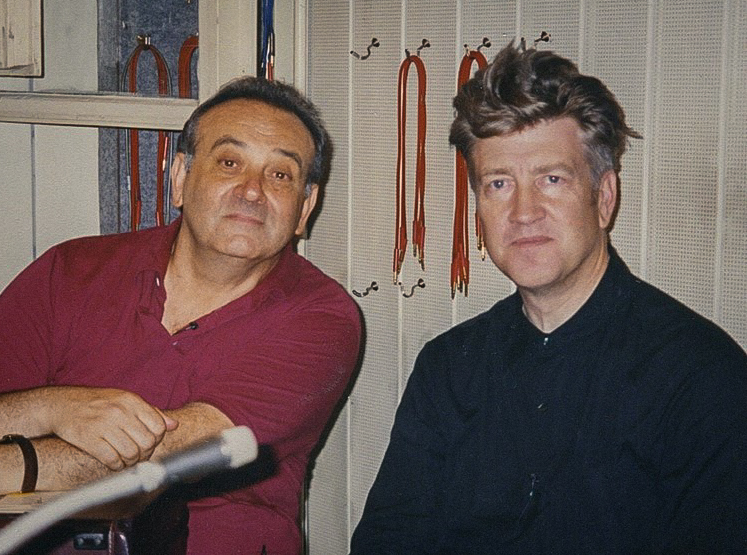 Angelo Badalamenti, composer of Twin Peaks and numerous other films and longtime collaborator of David Lynch, has died, according to a report from The Hollywood Reporter. He was 85.
Born in Brooklyn in 1937, Badalamenti began playing piano at eight years old, and as a teenager he got a summer job playing with singers at resorts in the Catskills. He attended Eastman School of Music in Rochester for two years before transferring to the Manhattan School of Music. In the '60s he collaborated with Jean Jacques Perry and Gershon Kingsley on their space-age pop album The In Sound From Way Out, and co-wrote Ronnie Dove's 1967 hit "I Want to Love You For What You Are."
He began his career scoring films in the '70s, first with 1973's Gordon's War. In 1986 he was brought in to be Isabella Rosselini's vocal coach for David Lynch's Blue Velvet, and co-wrote "Mysteries of Love" for the film after they weren't able to secure the rights for This Mortal Coil's recording of "Song to the Siren." He also composed the score for the TV series Twin Peaks and the 1992 film Twin Peaks: Fire Walk With Me, as well as co-writing and producing the songs on Julee Cruise's debut album, Floating Into the Night.
After Blue Velvet, Badalamenti composed the scores for Nightmare on Elm Street 3: Dream Warriors, National Lampoon's Christmas Vacation, The Beach, and The City of Lost Children, as well as David Lynch's Lost Highway, Mulholland Drive, The Straight Story, and the 2017 series, Twin Peaks: The Return. He also collaborated with David Bowie, Pet Shop Boys, Marianne Faithfull and James frontman Tim Booth.
In 1990, he won a Grammy for Best Pop Instrumental Performance for "Twin Peaks Theme."