This Mortal Coil's It'll End In Tears captured a beautiful pain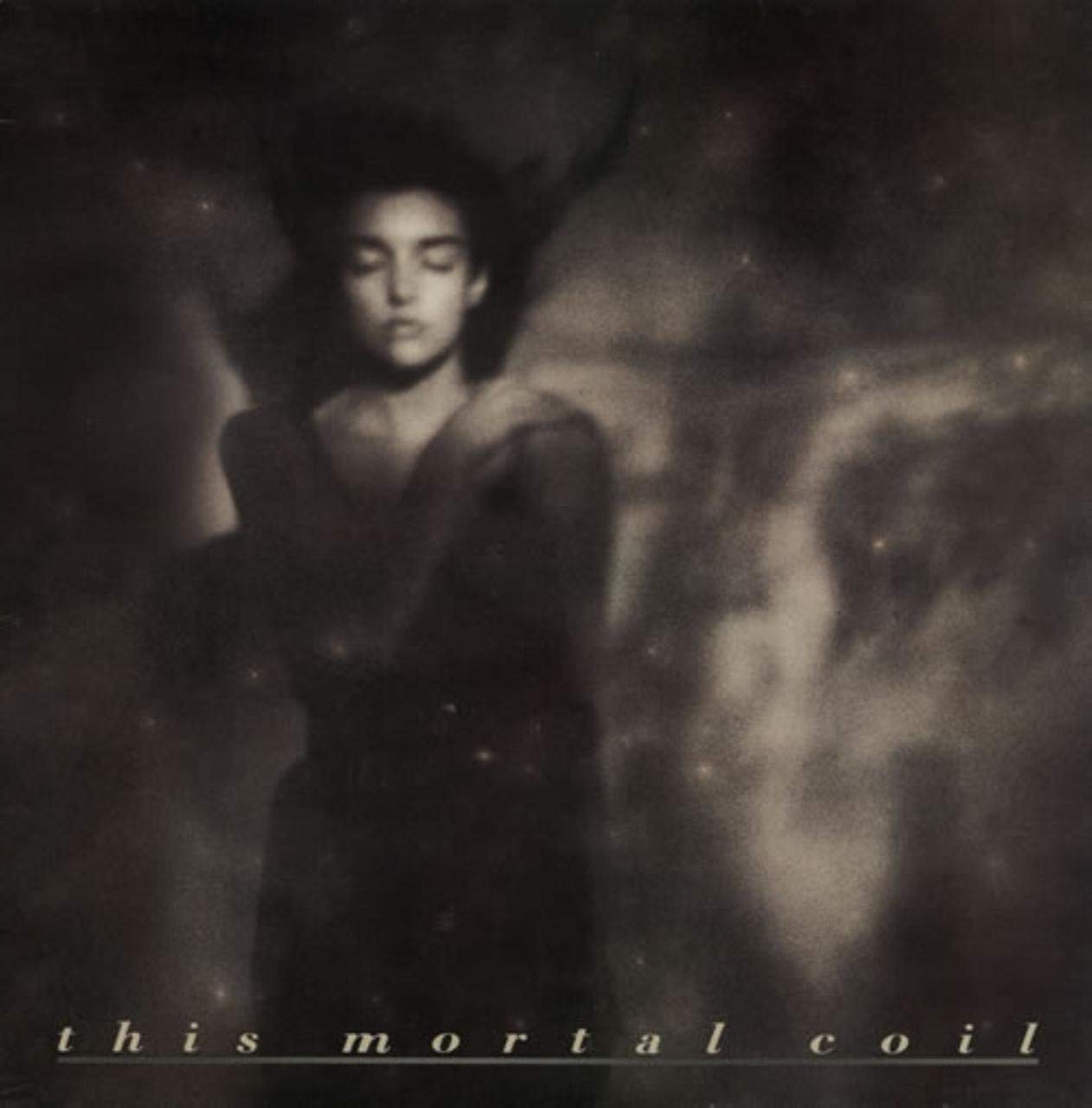 According to the press notes for Sacred Bones' vinyl reissues of Julee Cruise's The Voice of Love and Three Demos, the version of "Song to the Siren" by This Mortal Coil was David Lynch's favorite song in 1985. On a scale of surprising statements, this registers somewhere around the level of "water is wet," and I'll bet it's still in his top five to 10 songs ever. This iteration of the Tim Buckley tune rearranged by Cocteau Twins guitarist Robin Guthrie and (much more importantly) fellow Twin Elizabeth Fraser, whose vocal performance here belongs on a zillion top-10 lists, is the sort of deeply, darkly emotive work that Lynch often makes himself in his various mediums.
Some more fun inside-baseball shit: Lynch's longtime composer, multi-instrumentalist and all-around musical secret weapon Angelo Badalamenti, addressing the director's desire to use "Siren" in Blue Velvet but lacking funds for the rights, explained that this led to he and Lynch co-writing an original, "Mysteries of Love," that Isabella Rossellini sings in the movie. "David reluctantly agreed to write a lyric, but he thought writing a new song was preposterous because 'Song to the Siren' was his favorite song of all time," Badalamenti said. (One imagines the Brooklyn-born, New Jersey-based Badalamenti, who has likely been through quite a bit as one of Lynch's major artistic collaborators, chuckling to himself about his old friend's obsessive tendencies.)
You can hear the musical footprints of "Siren" in plenty of music in Lynch's films, not just "Mysteries" or Cruise's tunes—or the material of about a zillion and a half indie/indie-adjacent artists over the past 30 years. The loss in the song is palpable as sudden sciatica, Fraser's alto vocal holding notes like waves crashing over the body of the song's shipwrecked, washed-ashore protagonist. Guthrie's guitar adds no more and no less accompaniment than necessary.
My personal discovery of This Mortal Coil and the masterful album that "Song to the Siren" highlights, It'll End in Tears, is both funnier (IMO) but also far less interesting: Patton Oswalt referenced it on his album Werewolves & Lollipops, during his hysterical riff about KFC's repulsive Famous Bowls. Other versions of the joke have used Pink Floyd's "Great Gig in the Sky" instead, but the Werewolves recording, after expounding on the disgusting chicken-potato-gravy fusion glop of a Famous Bowl, goes something like, "And can the bowl also play This Mortal Coil's It'll End in Tears album while I'm eating it in my parents' basement and just staring into the middle distance?"
That was 2008. I didn't actually listen to It'll End in Tears or the rest of This Mortal Coil's brief discography until a decade later. I was deeply sad at what I perceived the world's general state to be, and even more deeply in love with someone I'd loved and lost and loved and lost again more times than I can remember. So I spent winter 2018 immersing myself in old-school goth music, the shit that didn't make darkness into a schlocky-ass joke the way Marilyn Manson or Cradle of Filth or Cannibal Corpse or any number of nu-metal bands did. I mean stuff like early Cocteau Twins, Dead Can Dance, Bauhaus records like The Sky's Gone Out, which literally embraces the sun exploding and fucking killing us all, David Bowie's Blackstar (not precisely a "goth" record but one definitely preoccupied with death) and all the darkest work of my all-time favorite, Nine Inch Nails. Like, "10 Miles High" and "The Downward Spiral (The Bottom)"-level dark, which fellow NIN superfans will understand. Some random neuron in my brain fired and recalled that This Mortal Coil existed, so I sought their music out, starting with It'll End in Tears. I realized that I'd heard "Song to the Siren" before, but the dark power of the album in its totality struck me like a spasm. In some ways, listening to music this profoundly sad helped shock me out of my rut and start working on real methods of self-improvement.
This is music performed by people who've seen some shit, or are real good at faking it. That's my description that most immediately comes to mind, yet that obviously doesn't scratch the surface. Under the loose stewardship of 4AD label founder Ivo Watts-Russell, various artists from that massively influential imprint collaborated to turn tunes already expressing lament—by singer-songwriters at the fringes of popular appeal, like Buckley, Roy Harper and Big Star's Alex Chilton—into some of the purest distillations of despair ever committed to tape. Chilton's "Holocaust" finally becomes a horror worthy of its name, performed by Buzzcocks/Magazine frontman Howard Devoto like a man playing one last piano number in an apocalyptic rain-swept wasteland, bottle of whiskey and handgun at the ready for the only possible response to such suffering. Opening track "Kangaroo" is less dark but weirder, with a reverby bassline and forlorn major-key synth melody under the theatrical vocals of Scottish post-punk session man and eventual Cindytalk frontman Gordon Sharp. Its conjuring of the titular animal amid a tale of missed romantic connection lets you know exactly what strange place you entered the moment you pressed play.
In case it isn't already abundantly clear, It'll End in Tears is the essence of goth not because of volume, shock value or even its haunting cover photo (featuring model Pallas Citroen, as all releases by This Mortal Coil do). Only one song sounds like anything resembling traditional post-punk—naturally, it's the band's interpretation of Wire's "Not Me," and industrial accents only surface on the instrumental "FYT" and "The Last Ray." Most of the music is low-key piano and synthesizer, arpeggiated clean guitar, extraordinarily expressive bass playing, basic drum machine programming and about 16 tons of dark atmosphere. The album simply radiates the feeling of slow emotional collapse. You can call the sound "dream pop," as many have, but that phrase more accurately applies to Cocteau Twins and Julee Cruise or their many modern-indie disciples (ranging from Lykke Li and Lorde to the xx and Beach House) than it does This Mortal Coil. 4AD labelmates Dead Can Dance come close, but their music is guarded by its bombastic arrangements and frequent allusions to mysticism.
Speaking of which: As much praise as Fraser justly gets for "Siren" (and a string-accented cover of Roy Harper's "Another Day"), Lisa Gerrard of Dead Can Dance deserves nearly as much praise for her two contributions to It'll End in Tears. Both are original tracks, unlike a lot of the album, and they showcase a powerhouse artist at her peak: "Waves Become Wings" is a foreboding, drumless plea of longing driven by synthesizer and Gerrard's multi-tracked voice, while "Dreams Made Flesh" features Gerrard playing yangqin (a Chinese dulcimer-esque instrument) at blazing speed and chanting like she's desperate to repel—or perhaps summon—malevolent spirits. Neither song is dissimilar to work Gerrard did with Dead Can Dance, especially Spleen and Ideal and Within the Realm of a Dying Sun (talk about goth, amirite), but it's beautiful to hear her knock these out of the park alone.
The album concludes with its most beautiful and perhaps most devastating song, "A Single Wish," another original by Sharp, Cocteau Twins multi-instrumentalist Simon Raymonde and Colourbox's Steven Young, the latter delivering a spirited piano performance. Its lyric is brief: nothing more than "You and I, alone here, you and I/It'll end in tears," and you realize sometimes feelings of loss, romantic or otherwise, don't feel any more adorned than that naked, almost skin-stripped feeling. Specific lyrics aren't particularly relevant when discussing This Mortal Coil and It'll End in Tears anyway, because the project is more about an ineffable bleak mood than anything else.
It's interesting to consider This Mortal Coil's construction—a label getting everyone in the lab to throw their styles together and see what comes up. These can create supergroups as godawful as Damn Yankees or overrated as The Traveling Wilburys (fight me; that album is boring as shit). More recently, it's led to rap-collective showcases: We Are Young Money, Rick Ross's MMG compilations and, arguably most successfully, Kendrick Lamar and Black Hippy's stewardship of the Black Panther soundtrack. Such a thing isn't really sustainable when artists all return to their regular bands or gigs. This Mortal Coil released two more albums, Filigree & Shadow and Blood, both of which are well worth your time if more uneven than their predecessor. But five years passed between the second and third, and 4AD as a label would eventually move beyond the ethereal goth stereotype it'd picked up and embrace a truly diverse stable of artists across multiple genres. Chaos is inherently unsustainable, and despite approaching it in an oft-nuanced way, This Mortal Coil is all about chaos. It is sui generis beautiful pain, and no one can (or probably should) produce something this intense day in and day out. But remastered reissues of all three albums (along with an odds-and-sods release, Dust and Guitars) ensure that a new generation of listeners will come to It'll End in Tears when they're ready for it. Here it is. Let it enfold you.