Radiohead announce more archival live videos in 2021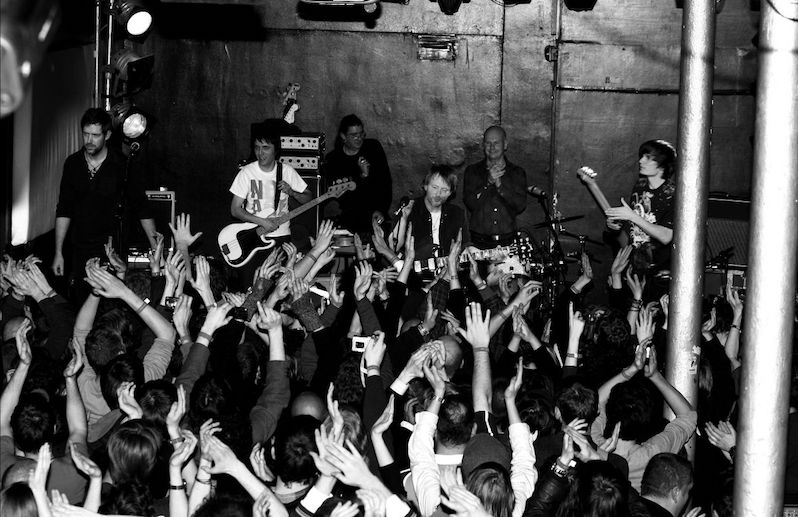 Andy Wilshire
Last year, Radiohead released a number of live shows from their archives to be streamed for free during the live music lockdown imposed due to Covid-19 safety restrictions. The band has just announced that they're going to continue that series in 2021, with a new batch of live shows. Every Friday at 8 p.m. BST, the group will post a new live set on their YouTube channel, and the series will continue for seven weeks.
The first show in the new batch of live shows will be an in-store set turned club show at London's 93ft. East in January of 2008, recorded as the band was promoting their then-new album In Rainbows.
Six more shows will be posted afterward. Subscribe to receive notifications of new uploads and check out their complete live show archive playlist here.
Radiohead's 2016 live performance in Berlin is featured on our list of 20 Great Concerts to Stream on Youtube.