20 Great Concerts to Watch on YouTube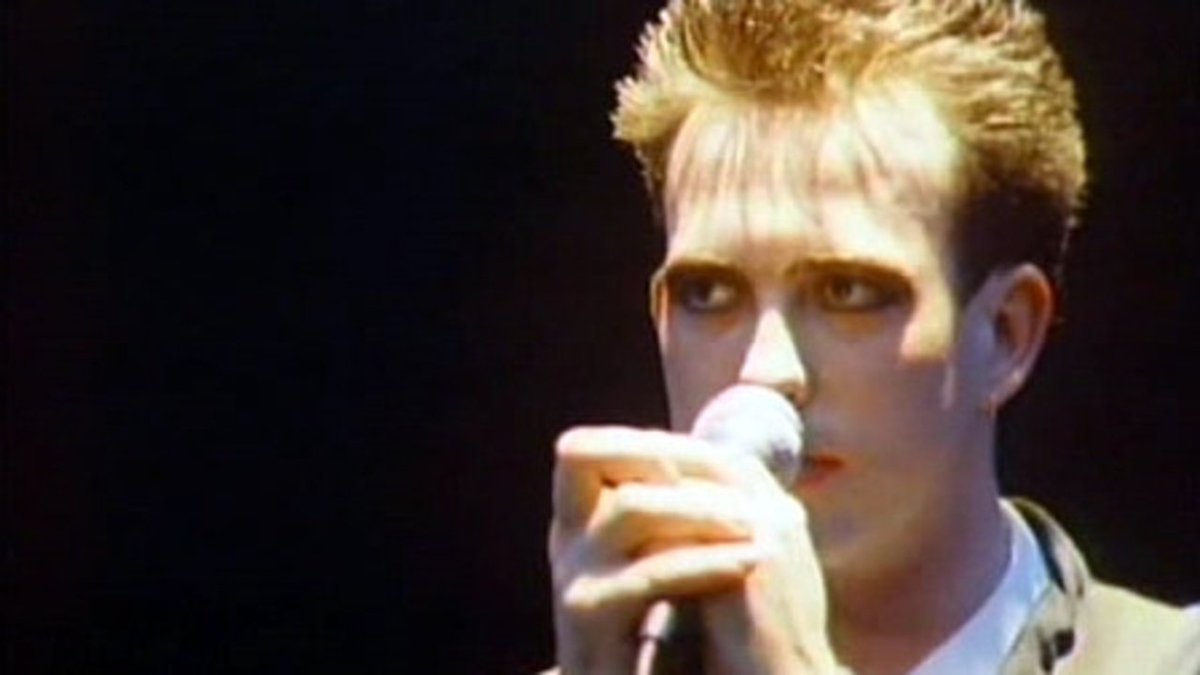 OK, so, it's time we face an unfortunate truth: We're not going to see any live music for a little while. The Covid-19 outbreak has pretty much put the brakes on live performances until it's safe to resume social interactions with large numbers of people. So, lots of time on the couch it is! But just because we can't go out and see live music in person right now (most of us, anyway) doesn't mean we can't still see a good concert. In fact, YouTube has countless complete live concerts from a lot of great bands. The fun thing, however, is being able to go back and check out bands you maybe didn't get to see the first time, or maybe watch a legendary performance that few of us actually had the chance to witness. So while we're all practicing social distancing, we might as well revisit a great show from the past. Here are 10 great concerts you can find on YouTube but, of course, you don't have to stop here.
Updated January 2022
The Cure – In Orange (August 1986, France)
In Orange is something of a legendary concert for The Cure, in part because of its setting. Recorded at an ancient coliseum erected in the 1st century A.D. in the French countryside, the set is essentially The Most Goth Thing on Earth. But atmosphere is only part of what makes the concert, which—despite featuring no material from Disintegration—is the band at their prime, featuring one of the best lineups in The Cure's entire run, not to mention all of these songs are amazing. You could just start any moment at random here— "Primary," "One Hundred Years," "Push"—and see something outstanding.
Miles Davis – Tanglewood 1980
If you want to see a jazz visionary at the peak of his powers, watch this full set from the Tanglewood Festival in Lenox, Massachusetts where Miles Davis and his band delve into some truly fiery interpretations of tracks from Bitches Brew and In a Silent Way. It's not so much a jazz concert as a document of genuine wizardry. The ensemble of legendary musicians embark on an uninterrupted journey through jazz's then most far-out territory, one track seamlessly transitioning into the next, each groove going deeper, each soloist pushing that much farther with each sustained note. Sit back and witness something spectacular.
Talking Heads – Live in Rome 1980
Though you can actually rent Talking Heads' legendary Stop Making Sense on Youtube, it's worth spending an hour with this earlier performance from the band, which leans a bit heavier on material from their 1980 masterpiece Remain in Light. The theatrics are dialed down a little bit, and the sound is a little bit rawer, but what's perhaps lost in cinematic mystique is made up for by a band who, in sheer musicianship and stage presence, could make the case for being the best band of the new wave era. (And most eras if we're being honest.) The opening rush of "Psycho Killer" is a hell of a start, but the psychedelic Afro-funk freakout of "Born Under Punches (The Heat Goes On)" is the most triumphant moment among nonstop standouts.
New Order – Live in New York City 1981
Captured around the time that the band had released Movement, making the transition into an entirely new band after the death of Ian Curtis and the end of Joy Division, this live set is New Order at their post-punk peak. The setlist is half composed of tracks from movement while the other half is made up of early singles such as "Ceremony" and "Everything's Gone Green." But while the band's debut has sometimes been criticized for sounding a bit too much like the band they once were, here the live intensity of tracks like "Senses" and "Chosen Time" reveal just how much they'd evolved since their Joy Division days.
Converge – Blood Moon at Roadburn 2016
Back in 2016, Converge did something a little different at their Roadburn festival appearance. For one, they performed their acclaimed album Jane Doe in its entirety, which was a fairly unusual occurrence for a band not necessarily known for looking backward. But even more interesting was "Blood Moon," a specially curated set of some of their more atmospheric, epic and dirgey material. The set included tracks from throughout their catalogue, as well as a cover of The Cure's "Disintegration," but the real stunner here is a slower, shoegazey interpretation of You Fail Me's "Last Light," featuring guest vocals from Chelsea Wolfe.
Nick Cave & the Bad Seeds – Live at the Paradiso
Of all the Nick Cave live content out there, Live at the Paradiso (originally released on VHS in 1992) isn't necessarily the most technically precise, but the film and sound quality are great. But most importantly, The Bad Seeds are still in their first decade, still a bit more dangerous and manic, still overflowing with energy, menace and humor. There's an intensity that rages here, particularly in moments like opener "The Mercy Seat," after the Seeds pick up some steam. It's the kind of powerful post-punk darkness that made Cave and company legends.
David Bowie – Isolar II: The 1978 World Tour
There are actually a number of Bowie live sets on Youtube, so don't feel obligated to stop here, but among the coolest artifact is this Berlin-era set from the Dallas Convention Center, loaded with standouts from Low, "Heroes" and, interestingly, almost the entirety of The Rise and Fall of Ziggy Stardust and the Spiders from Mars. The whole damn thing is a highlight (the first two songs are bonkers good and it never dips from there), but there are few moments here as entrancing as the penultimate track, a hypnotic performance of "Station to Station."
Judas Priest – Live in Dortmund 1983
It only took me thirty-something years to finally see Judas Priest live, but in 2018 they were still able to provide one of the best genuine heavy metal performances I've seen in a long time. Still, imagine seeing them in the '80s when they were at their Heavy Metal Parking Lot prime. This set, shot at a festival in Germany, is one of the best quality Priest shows on Youtube, but it's also relatively compact at well under an hour. And no, that's obviously not enough Priest, but you get "Breaking the Law," "You've Got Another Thing Coming" and "Hell Bent for Leather" in this roaring, air-guitar-worthy set, so you can't beat that.
Radiohead – Live in Berlin 2016
There was a time when Radiohead played small, intimate clubs, at least that's what we're told—for most of their career, the sound and mythology of the group has seemed too large to be contained by a venue with a roof overhead. But this live set from Lollapalooza Berlin in 2016, released from the band as part of an ongoing live archive release during the worldwide live music shutdown, is a prime example of just how immense that sound really is. By no means a seamless or pitch-perfect show, the rawness of certain songs, including A Moon Shaped Pool opener "Burn the Witch," offers a reminder that they are still a rock band, "art" or otherwise. Plus archival standouts like "2+2=5," "Bodysnatchers" and "Everything In Its Right Place" have an added intensity to them that serve to remind us just how transcendent a great live performance can be.
Nine Inch Nails – Cold and Black and Infinite 2018
The downside of seeing Nine Inch Nails in the 21st century is that you won't see a long-haired, fishnet-clad Trent Reznor caked in mud—if you're into that sort of thing. The upside, however, is that their live performances are even bigger productions, dialed in and with an even more immersive atmosphere. This live set is not a professionally shot set, but rather an impeccably edited set culled from fan footage and featuring outstanding audio quality. The setlist from this show, from the band's 2018 tour, leans heavily on tracks from their recent trilogy of mini-albums, with highlights from the catalog, including "Sin," "Wish" and "Hurt." As Reznor announced shortly after quarantine measures began to take hold in the U.S. last year, 2020 was supposed to be another big touring year for Nine Inch Nails, and after seeing this, I can only reaffirm that the end of live-show lockdown can't come soon enough.
Sleater-Kinney – Live at the 9:30 Club, 2015
Sleater-Kinney shows are a blast. And in 2015 when Corin Tucker, Carrie Brownstein and Janet Weiss reunited for their first shows in a decade, they reminded fans of that fact. Each stop on their tour behind that year's No Cities to Love was an event unto itself, delivering rock 'n' roll at its most fun and explosive, surging with punk rock energy and showmanship fit for bigger stages. This show was streamed by NPR back in 2015, and it features a setlist that offers a little bit of the best of each of their albums going back to 1997's Dig Me Out.
Sade – Live at Montreux Jazz Festival 1984
Sade is a band—Helen Folasade Adu might be its vocalist and namesake, but one need only watch this 1984 festival performance from the group to understand just how dynamic a presence they are together. Primarily comprising music from their incredible debut album Diamond Life, this set showcases their effortless groove and ethereal funk, with Adu herself in top vocal form and looking badass as hell in leather gloves. The whole set has a sense of timeless cool about it—and just try not to freak out once they get to "Smooth Operator." Impossible.
Leonard Cohen – Austin City Limits 1989
Leonard Cohen made his first appearance on the long-running Austin City Limits show back in 1989, though the show was recorded on Halloween night in 1988, after the release of Cohen's synth-tinged career reinvention, I'm Your Man. He plays nearly the entirety of the album, with a dynamic band to back him, featuring backing singers, horn players and more, giving his dark poetry the right amount of rhythm and shake. Still, Cohen here proves himself the picture of unflappable cool—his performance of "Tower of Song" makes that abundantly clear. But a pair of classic catalog highlights, "The Partisan" and "Joan of Arc," offer a brief glimpse of the kind of intricate folk majesty that made him a legend.
Baroness – Live at St. Vitus 2015
When a band actually shows up in the comments to offer their gratitude for posting a live set online, that's usually a good thing. And while the sound from this set won't be mistaken for studio quality, the rawness and energy of the show is infectious, not to mention the heaviness of the highlights from this 2015 set—which took place shortly after the release of that year's Purple—are a good reminder of Baroness' sludgy roots. The inclusion of "Isak," a bruiser from the band's debut Red Album, is a particularly gnarly highlight.
Phoebe Bridgers – Live at Red Rocks Unpaused 2020
In the past year we got to see just how creative artists could really be with livestreams and Phoebe Bridgers, whose Punisher was one of our favorite albums of the year, made almost an entire tour's worth of appearances between solo streams, late night appearances and her Red Rocks Unpaused performance. A professionally shot full live set featuring Bridgers and her band dressed in signature skeleton suits, the performance both sounds and looks outstanding. Saying it's the next best thing to actually being there might be cliche, or even overselling it, but in this case it's absolutely the truth.
Savages – Live at 9:30 Club 2016
If the extended live music hiatus eventually leads to Savages reconvening and returning to the stage, I'll be first in line to see them (as it is, vocalist Jehnny Beth was scheduled to tour with Nine Inch Nails, and I'll be first in line for that as well). This show, captured to coincide with the release of Adore Life and streamed via NPR, is a perfect display of what makes the such a remarkable live act, from their raucous energy to Beth's animated onstage presence. The setlist comprises nearly every song they've released, and yet it could keep going for another hour and I'd keep watching.
Sons of Kemet – Live at Big Ears Festival 2019
British quartet Sons of Kemet have a somewhat unusual setup for a jazz group—two drummers, a saxophonist and a tubist—which only seems odd until you understand just how much they absolutely cook onstage. Nache Edward and Tom Skinner lay down complementary rhythms inspired by both calypso and Afrobeat, while Shabaka Hutchings and Theon Cross provide some powerfully melodic leads that sound like they could fill stadiums. The group's performance from the Big Ears Festival in Knoxville in 2019 is the proof, a rowdy festival live show that could easily outshine any set with guitars or programmed beats. For anyone who ever needed evidence that jazz is, in fact, dance music, well here you go.
PJ Harvey – BBC4 Sessions at St. Luke's Church 2004
PJ Harvey puts on a great show, though it changes significantly every time she hits the road—her most recent global tour in support of 2016's The Hope Six Demolition Project found her decked out in feathers and backed by a large band that took to the stage in marching formation. But she can rock like a motherfucker too. This BBC-aired set from the Uh Huh Her era kicks off with an extra dirty version of "Meet Ze Monsta" and finds Harvey and her band ripping through an hour-long set of hits and deep cuts with added ferocity, including "A Perfect Day Elise," "Dress" and "Big Exit."
Yob – Live at St. Vitus Bar 2017
Seeing Yob live can be a transcendent experience—feeling it is as important as seeing it or hearing it. But in the absence of being in the presence of their righteous doom, this set is a pretty great substitute. In fact, you get a sense of how hard these three dudes rock when they get on stage, as much swing and swagger as low end roar. This set, shot about a year before the band released Our Raw Heart, features a selection of cuts from 2005's The Unreal Never Lived On, but the most glorious moment here is all 18 minutes of "Marrow," a song as moving as it is titanic.
The Armed – Adult Swim Festival 2021
Festivals have gone virtual over the past couple of years, the Adult Swim Festival being no exception last year. But that doesn't mean it didn't include some pretty bonkers live performances as part of the festivities. Though The Armed's set ran a concise 15 minutes, comprising a handful of selections from their outstanding new album ULTRAPOP, the Detroit hardcore visionaries' presence is still a hell of a thing to behold. These four tracks, even without an audience, find them delivering a performance that's exploding with energy, balancing intensity with immediacy in ways few other bands can. A spectacle that has to be seen to be believed.
---
Support our Site—Subscribe to Our Patreon: Become one of our monthly patrons and help support an independent media resource while gaining access to exclusive content, shirts, playlists, mixtapes and more.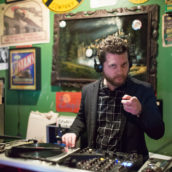 Jeff Terich
Jeff Terich is the founder and editor of Treble. He's been writing about music for 20 years and has been published at American Songwriter, Bandcamp Daily, Reverb, Spin, Stereogum, uDiscoverMusic, VinylMePlease and some others that he's forgetting right now. He's still not tired of it.