Radiohead's "Ill Wind" proves the band's rarities are still stronger than most artists' A-sides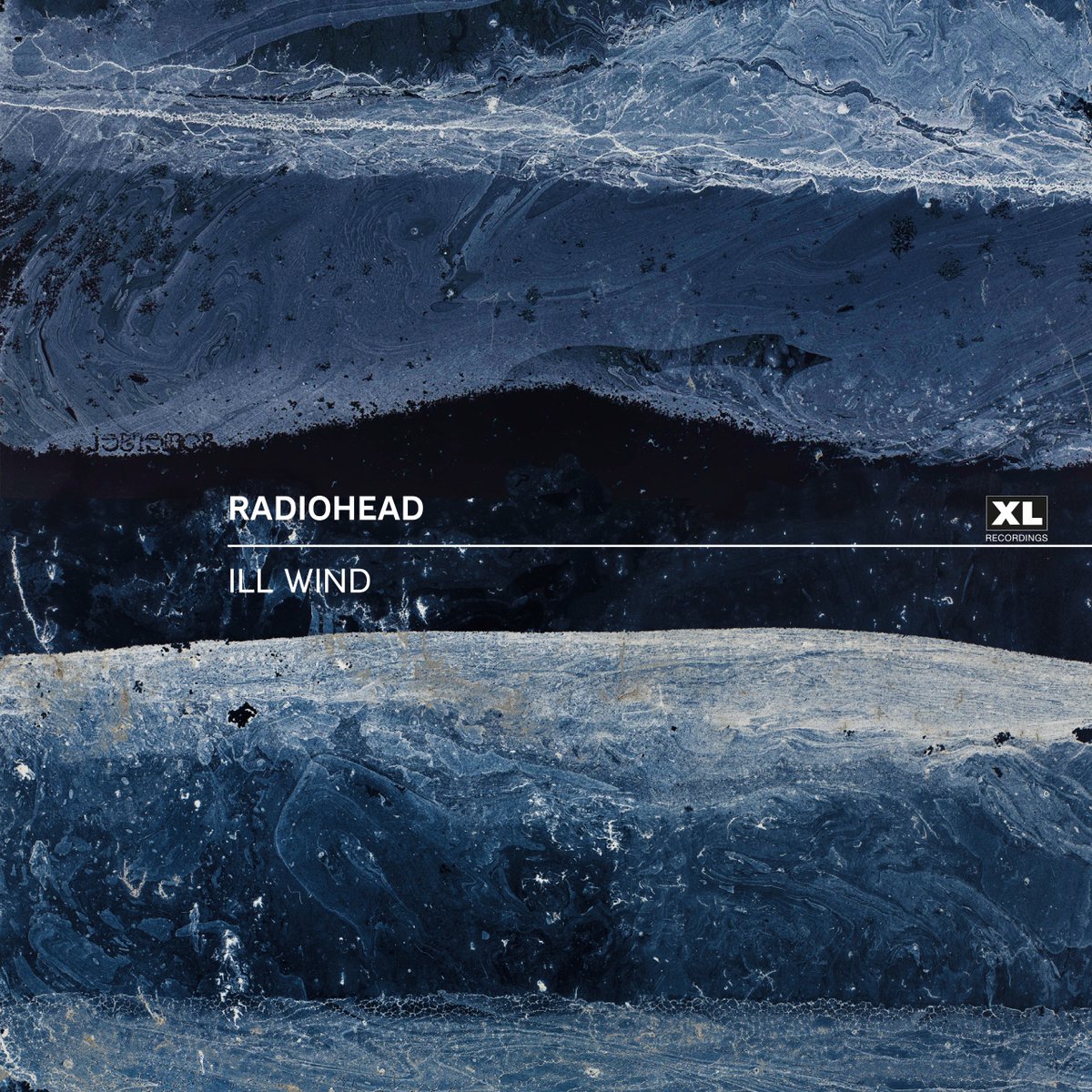 Radiohead dropped a new-ish track on streaming platforms on January 11, the A Moon Shaped Pool B-side "Ill Wind." It originally was released as part of a CD single featuring their proposed theme song for the James Bond film Spectre with the vinyl issue of A Moon Shaped Pool but was otherwise unavailable until recently. The track itself is a marvelously subdued number, tapping into the same types of nocturnalisms of previous tracks such as "There There" and "Bodysnatchers," fitting snugly into their post-Amnesiac milieu of combining their early guitar-oriented alt-rockisms with equal measures of electronic counterpoint. The synth work on the track is more clearly nodding toward the aesthetics of prog rock than the band typically errs to, at least in terms of tone, while keeping the lines tilted more toward simple but tasteful R&B-oriented directions. It's easy to come away from "Ill Wind" of two minds: on one hand, the track leans closer to the tonality of career-height In Rainbows and the stellar album-worthy B-sides that followed King of Limbs, acknowledging the band's continued ability to make compelling music of that sort; on the other, however, it certainly wouldn't have meshed well with the other tracks on the record and would have disrupted an otherwise seamless flow of the finished record we received with A Moon Shaped Pool.
Its release also hints towards a curious trend that has begun for the band since Amnesiac, where they seem to clear their house of older tracks more and more readily than in previous years. "True Love Waits," album closer of A Moon Shaped Pool, dates back to the sessions for OK Computer, as did "Nude" from 2007's In Rainbows. It's hard to imagine any tracks from the past nearly two decades surviving in that manner to be rejiggered and released later. This is the ultimate minor shame to the release of the song digitally. Like "Staircase," "These Are My Twisted Words" and "Supercollider" before it, "Ill Wind" deserves, given its quality as a song, to be highlighted in a way that only a proper studio release can. Hopefully it doesn't slip between the cracks for too many; it's a sublime and wonderful track and a firm testament to the superlative reputation of the group over the past three decades.
Single; XL Recordings
Langdon Hickman
Langdon Hickman is listening to progressive rock and death metal. He currently resides in Virginia with his partner and their two pets.