Relapse to reissue GISM's debut album Detestation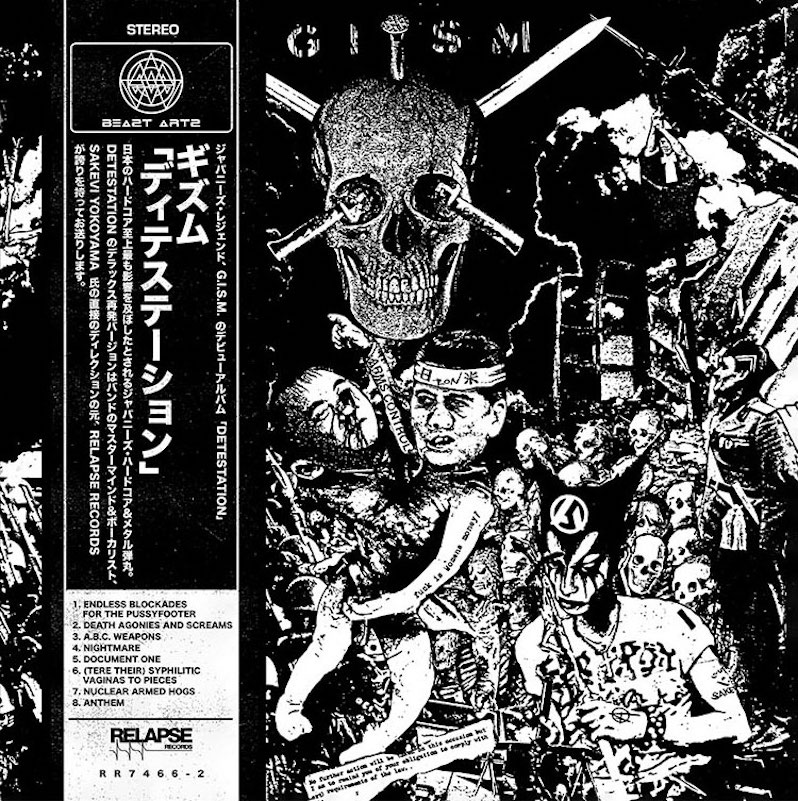 Relapse Records has announced it's reissuing Detestation, the debut album by cult Japanese hardcore group GISM The new reissue of the 1984 album is due out on December 4, and physical editions include a deluxe package with a bonus 7-inch featuring rare bonus tracks.
GISM never found a large audience stateside, but early on they found a major advocate in Pushead, artist and designer of a number of punk and metal album covers, as well as influencing bands such as Poison Idea, Boris and Integrity.
The full album is now streaming via Bandcamp. Hear it below and check out physical preorders here.
GISM Detestation tracklist:
Endless Blockades For The Pussyfooter
Death Agonies And Screams
A.B.C. Weapons
Nightmare
Document One
(Tere Their) Syphilitic Vaginas To Pieces
Nuclear Armed Hogs
Anthem
Shoot To Kill (Bonus Track)
原水禁 (Anti Atomic And Hydrogen Bombs) (Bonus Track)
Choke (Bonus Track)