Run the Jewels release "No Save Point" video, announce craft beer collaboration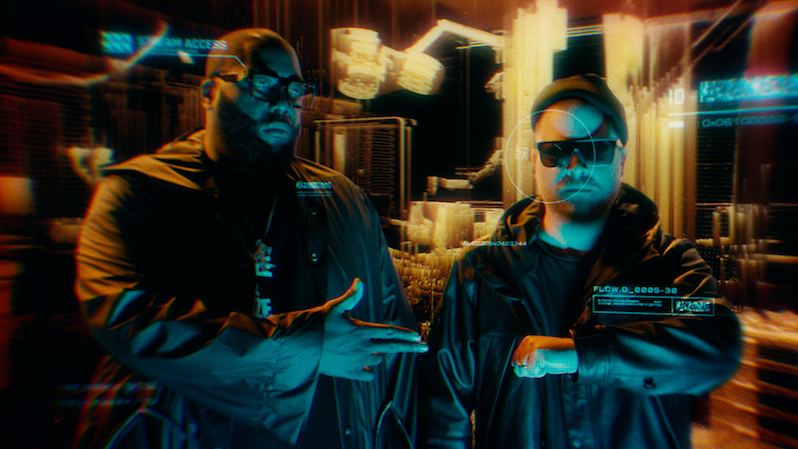 Mike Diva
During the Adult Swim Festival stream over the weekend, Run the Jewels debuted a new song, "No Save Point," and released a new video accompanying the track. The clip is a collaboration with video game Cyberpunk 2077, and the Mike Diva-directed video, which you can see below, features lots of dazzling imagery that ties together the game with Mike and El's badassery.
In addition to the new video, Run the Jewels have announced the release of a new "No Save Point" craft beer collaboration with 13 different breweries from the U.S. (City Built, Horus, Interboro, Mason Ale Works, Modist, Pipeworks, Weathered Souls), Mexico (Cerveza Minerva), Poland (Inne Beczki), Australia (Moon Dog), Germany (BRLO), and the Netherlands (VandeStreek). Find more info about the new craft beer collaboration here, and watch the duo's new video below.
Run the Jewels' new album is RTJ4. It's on our list of the Best Albums of 2020 So Far.