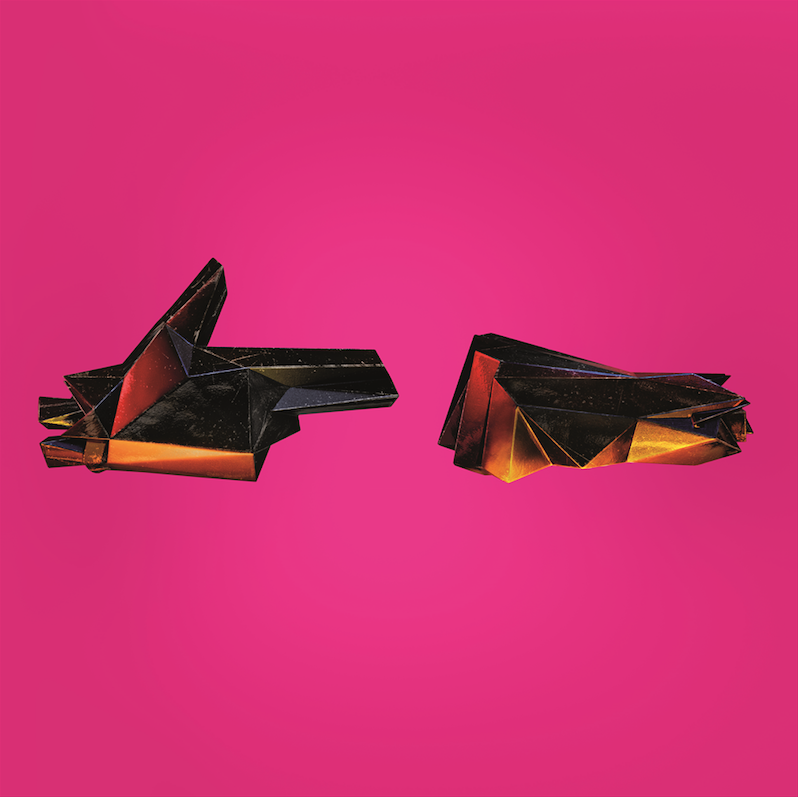 About halfway through "walking in the snow", the centerpiece of Run the Jewels 4, Killer Mike barks one of his most chilling verses in years:
"And every day on evening news they feed you fear for free
And you so numb you watch the cops choke out a man like me
And 'til my voice goes from a shriek to whisper, 'I can't breathe'
And you sit there in the house on couch and watch it on TV
The most you give's a Twitter rant and call it a tragedy"
It's been two weeks since former Minneapolis police officer Derek Chauvin killed George Floyd, kneeling on the man's neck for nine minutes until (and after) he suffocated. Since then, protests and demonstrations have erupted in cities not just across the United States but around the world, condemning police brutality and the ongoing oppression and erasure of Black lives. But the most chilling thing about Mike's verse is that, according to producer El-P, "walking in the snow" was finished months ago, in the fall of 2019. When Mike wrote those words, he was alluding to Eric Garner, another Black man who pleaded, "I can't breathe," as a cop choked the life out of him.
Killer Mike and El-P were veterans of their respective hip-hop undergrounds (Atlanta and Brooklyn) when they first joined forces on Mike's 2012 album R.A.P. Music. When that evolved into a full-time partnership in the form of Run the Jewels, and their first eponymous album, the following year, both men—closer to their forties than their thirties—reaped riches that had eluded them in their solo careers: popularity, prosperity, stability. Mike and El have only grown more righteous and indignant since, using their ever-growing platform to fight racism and injustice as well as those who draw power from them. Their fourth musical manifesto combines RTJ3's cutting-edge sound with RTJ2's revolutionary fury, resulting in an album that—like its two predecessors—speaks to the outrage that so many of us are feeling in this very moment. What RTJ2 was to an America coming to terms with the Black Lives Matter movement, what RTJ3 was to an America that had just elected Donald Trump its president, RTJ4 is to the preapocalyptic hellscape that is America right fucking now.
Save for the occasional soundtrack contribution or guest verse, Run the Jewels have been largely silent in the last three and a half years since RTJ3—Killer Mike spent more time focused on activism, and El-P got married in 2018—but it takes only seconds for them to shake off the rust on opener "yankee and the brave (ep. 4)". The camera's already rolling when we catch up with our hell-raising heroes: Mike ("the Brave") is surrounded by cops and down to his last bullet, and El ("Yankee") is in the getaway car, taking shots of his own at his partner in rhyme ("Now, Michael, run like you hungry and get your ass in the ride") over a stuttering, percussive beat. Some things never change.
Other things, however, do—most notably, the production. In his Definitive Jux years, El-P was one of the most forward-thinking producers in underground hip-hop, fusing the snappy boom bap of the past with futuristic and brooding synthesizers straight out of Blade Runner; in comparison, his work on the first two Run the Jewels albums felt simpler and blunter. RTJ3 marked a return to the murkier and more immersive sonic worlds he created on Cannibal Ox's The Cold Vein and his own Fantastic Damage: the garbled bits of speech on "Legend Has It" and "Call Ticketron" that sound like transmissions from a dying satellite, the dread-inducing synth leads on "Don't Get Captured" and "Everybody Stay Calm" (provided by a Yamaha CS-80—the very same synth Vangelis used to make the Blade Runner score), Kamasi Washington's mournful saxophone solo on "Thursday in the Danger Room".
On RTJ4, El-P goes even further, cooking up some of his most kinetic and chaotic beats yet. The hiccuping sample that forms the backbone of "out of sight" is barely recognizable as a human voice, and is so compressed it sounds like it's overloading your speaker even on the lowest volume setting. El blows speakers and minds on "holy calamafuck", a ragged call-to-prayer that becomes a volcanic call-to-arms after a truly brain-fucking beat switch; play this shit loud enough in public and you could start a riot. Gang Starr and Gang of Four get sampled—the former's "DWYCK" twisted around a heat-warped piano on "ooh la la" (which features East Coast titans DJ Premier and Nice & Smooth's Greg Nice), the latter's "Ether" stripped for parts on "the ground below"—on beats that resemble EPMD at their most hardcore. ("[EPMD] had four straight classic albums—that's the Run the Jewels fantasy," El told Pitchfork earlier this year.) The word "dystopian" often comes up when writing about El-P's productions, but rarely has the word felt more appropriate than it does here.
The same can be said for Killer Mike and El-P's lyrics, which stopped feeling "prophetic" long ago as they came to resemble the present—or, more accurately, as the present came to resemble them. Over the course of RTJ4's runtime, Mike sounds off on cable news ("You've been hypnotized and Twitter-ized by silly guys / Cues to the evenin' news, make sure you ill-advised") and sex workers ("Not a holy man, but I'm moral in my perverseness / So I support the sex workers unionizing their services"), while El unloads on religious hypocrisy ("Pseudo-Christians, y'all indifferent / Kids in prison ain't a sin? Shit") and police brutality ("Where murderous chokehold cops still earnin' a livin' / […] / Try to sell a pack of smokes to get food / Get killed and it's not an anomaly"). They're both in top form on "JU$T," which isn't subtle about comparing capitalism to slavery: Mike laments how legal marijuana has made drug dealing just another corporate venture, while El threatens "a Vonnegut punch for your Atlas shrugs"—and that's all before Zack de la Rocha's fire-breathing verse. A Run the Jewels track used to feel like a reading from a crystal ball, but now it feels like a reading from a fucking newspaper.
Cramming 11 tracks in a brisk and breathless 39 minutes, RTJ4 has a lot to say about a lot of things, and this occasionally works to its detriment. Killer Mike is one of the best rappers alive, and RTJ4 only cements his status, though a few of his verses (particularly on the earlier tracks) sound a bit overstuffed. Thankfully he never falls prey to the kind of meaningless rappity rap that's weighed down Eminem's last decade, and neither does El-P, who's grown more fluid and relaxed as a rapper without losing his edge. There's also a greater emphasis on politics, which means fewer punchlines: while there's no shortage of notable quotables—and this is definitely an album you want to listen to with a lyric sheet handy—but there's nothing as outrageous as El-P daring the listener to "run naked backwards through a field of dicks."
The album's last two songs are its most vulnerable. Mike and El grapple with capitalism's corruption of religion—how hard it is for the holy to hold onto their principles in a nation that worships money—and their own struggles with faith on "pulling the pin". They've both been pushed to a breaking point, and whether they want release or revenge, they're willing to annihilate themselves to do it. In response to each of their verses, the legendary gospel vocalist and civil rights activist sings a haunting refrain: "There's a grenade in my heart and the pin is in their palm." And with "a few words for the firing squad (radiation)", RTJ4 ends where it began for Run the Jewels: outnumbered, outgunned, facing certain death at the hands of the police. Reflecting on fame, fortune and family, Killer Mike and El-P put up the pistol and the fist and a final "fuck you too" for one last stand as Cochemea Gastelum's saxophone boils over into something defiant and mournful. It sounds like curtains for our heroes until what sounds like the introduction to a television serial, à la The A Team or Knight Rider, emerges from the silence. Against all odds, Yankee and the Brave live to fight another day, and Run the Jewels fulfill their fantasy of four straight classic albums.
There's no telling what kind of America we'll be living in when RTJ5 drops a few years from now, though given Run the Jewels' history—and our own—there'll probably still be protests in the streets and fascists in power, strange fruit hanging from poplar trees and dying on asphalt. Like I said before, some things never change. Run the Jewels refuse to accept that, until they've changed the things they cannot accept, they won't stop.
---
Label: Self-released
Year: 2020
Buy this album at Turntable Lab
---
Similar Albums: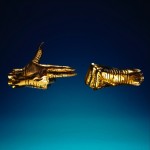 Run the Jewels – RTJ3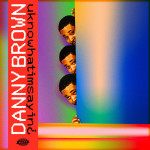 Danny Brown – uknowhatimsayin¿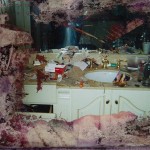 Pusha T – DAYTONA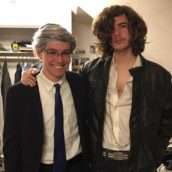 Jacob Nierenberg
Jacob Nierenberg is a man of contrasts: a Pacific Northwesterner who carries an umbrella, a pacifist who enjoys the John Wick movies, an idealist who follows politics. Scarcely a day goes by that he doesn't talk with his best friend (and fellow Treble contributor) Tyler Dunston, the Jim Morrison to his Bernie Sanders.