The 33 Best Albums of 2020 So Far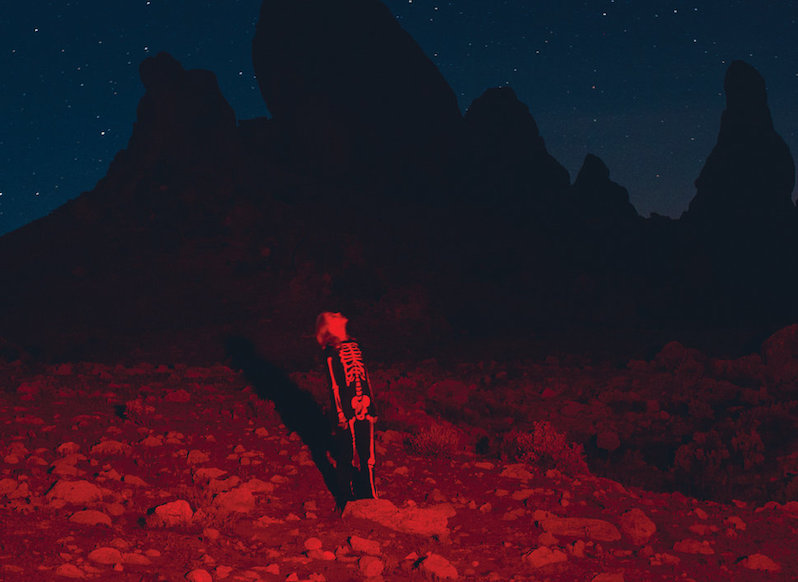 We didn't expect at the beginning of the year to be holed up inside of our homes for most of 2020. And to be honest, it seemed for a moment as if music itself was simply going to fade into the ether for most of the year. But it didn't. We don't have live music right now, and there's a lot of fear and anger to go around, but music is still here. Still giving us hope, still fueling our drive, still keeping us going. Despite our doubts, music is still here and we're all the better for it.
So now, at the halfway point, we find ourselves overwhelmed by the number of great albums this year's delivered, even in a year where we would have expected otherwise. So, before we get to the next six months, here are the 33 best albums of 2020 so far, chosen by Treble's staff and contributors.
---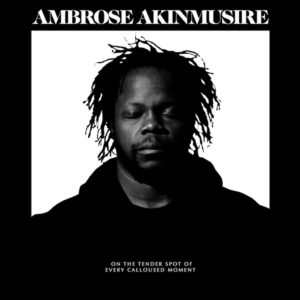 Ambrose Akinmusire – on the tender spot of every calloused moment
Ambrose Akinmusire, one of the most consistently exciting jazz trumpeters today, has crafted an album that manages to situate itself firmly in the present, acknowledge the past, and look to the future. His on the tender spot of every calloused moment is a tender and profound philosophical exploration of the blues as well as a mourning song for lost mentors and jazz legends like Roy Hargrove and Roscoe Mitchell and for the lives lost as a direct result of systematic racism and state-sanctioned violence. It is a resilient and complex record, scaffolded by Akinmusire's controlled, fluid trumpet playing and the agility and versatility of his quartet—featuring Harish Raghavan on bass, Justin Brown on drums, and Sam Harris on piano. From the tempestuous free improvisation of "Tide of Hyacinth" to the solemn, deliberate Fender Rhodes piano notes on "Hooded procession (read the names outloud)," Akinmusire's latest is essential. – Tyler Dunston
---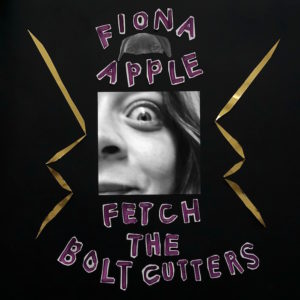 Fiona Apple – Fetch the Bolt Cutters
The first words out of Fiona Apple's mouth on Fetch the Bolt Cutters are "I've waited many years." Each of her albums seems to take an extra year to surface than the previous one, which would probably add to some kind of reclusive genius myth—that is if Apple didn't also herself resurface with plenty of brutal, relatable honesty to go around. On Fetch the Bolt Cutters, she's "pissed off, funny and warm" as she says in "Shameika," delivering an album that feels as intimate as it is enormous in sound. She's fiery and fluid on the piano keys, her pets make appearances, and throughout Bolt Cutters she's in top storytelling form, drawing us in and offering an experience that at times feels like a secret told in widescreen. In its basic elements, Fetch the Bolt Cutters is easily recognizable as a Fiona Apple record. There's just so much more of it—more sound, more feeling, more intensity, more beauty, more everything.  – Jeff Terich
---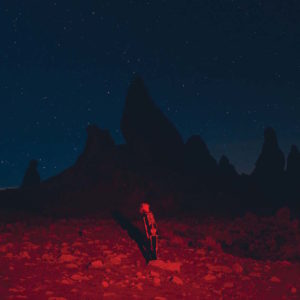 Phoebe Bridgers – Punisher
From the moment that Phoebe Bridgers' guitar swims through ripples of effects on opening track "Garden Song," her sophomore album Punisher takes on the feeling of a surreal kind of half-awake, half-dreaming state. The sadness and uncertainty that pervaded her debut Stranger in the Alps hasn't subsided, necessarily, but around it she's built a gossamer fortress—something brilliant and majestic, if just out of reach. Since the release of her debut, she's made records with trio Boygenius and her Conor Oberst collaboration Better Oblivion Community Center, and in those three years she's not only become a more commanding songwriter, she's aiming higher, pushing her music into places that she'd previously only hinted at. On bold, brassy tracks like "Kyoto," she even sounds like she's having a hell of a lot of fun doing it. This is intimate music that refuses to stay boxed in, exactly the kind of company that feels necessary in such an anxious, claustrophobic age. – Jeff Terich
---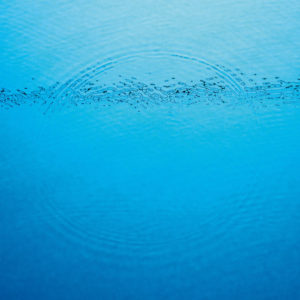 Caribou – Suddenly
Caribou has always been a toned-down act in indietronica, but Dan Snaith's new LP under this nom de plume is something of a revelation. There's measured balladry about family throughout this release, and it bounces around and through arrangements with traditional house beats, unexpected breakdowns, sampled choruses, treated piano, even blazing guitar solos. He's had past moments—"Can't Do Without You," "Odessa"—portraying him as a master trickster and manipulator within the techno form. Suddenly expands Caribou's playfulness and cool charisma across a full album. – Adam Blyweiss
---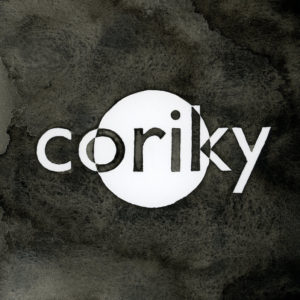 Coriky – Coriky
Much like the goth world's endless search for The Best Depeche Mode Album Since Violator, former hardcore kids breathlessly scan the horizon for Fugazi reunion news. Coriky is the closest they've come to paydirt, with Ian MacKaye and Joe Lally backed by MacKaye's wife Amy Farina on drums. In all fairness, the results feel less like Fugazi and more like Tortoise, but there's nothing wrong with hearing post-rock quirks delivered with post-hardcore grit. It's a kinder, gentler version of the yelping sociopolitical desperation we've come to expect from the D.C. scene—proof that subtlety can be subversive. – Adam Blyweiss
---
Destroyer – Have We Met
"Just look at the world around you / Actually, no, don't look!" Dan Bejar croons on "The Raven," the glittering centerpiece of Have We Met, Destroyer's twelfth outing. There's no way Bejar could have known how prescient his words would be—how just months after the album's release, the world would be thrown into turmoil by a new pandemic and protests against systemic racism. And yet it all feels so…mundane compared to the apocalypse that Bejar envisions on Have We Met: blood-red seas, capitalists on their deathbeds, drowning pit ponies. These songs might have been too grim to listen to were they not paired with some of Destroyer's slickest, grooviest instrumentals to date, sounding like the darker and funnier kid brother of the band's masterpiece, Kaputt. It's impossible, maybe even irresponsible, not to look at the world around us right now. But Have We Met makes that wretched world sound thrilling and surreal. – Jacob Nierenberg
---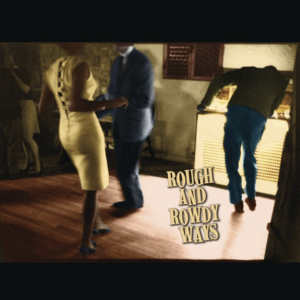 Bob Dylan – Rough and Rowdy Ways
That Bob Dylan is a master storyteller is by now a given. I mean, the man won a Nobel Prize for literature for Christ's sake, and a win that was met surprisingly with a great deal of acceptance and applause rather than the expected guffaw of the literati. So the fact that those gifts remain not only intact on Rough and Rowdy Ways but simmered into an elderly astute almost grandfatherly sense is perhaps not so shocking. This is to say nothing of the music, which simmers in the ash-and-honey mixture of blues and Great American Songbook-style writing he's been mining since The Tempest and the trio of Songbook records that followed. It's impossible to imagine anyone that seriously likes music not liking this; he remains so gifted at music both thoughtful and pleasant it almost feels like cheating to include him. Like, of course Dylan is great, right? – Langdon Hickman
---
R.A.P. Ferreira – Purple Moonlight Pages
Prior to last year, R.A.P. Ferreira was known as milo, whose prior records like 2017's Who Told You To Think?​?​!​!​?​!​?​!​?​! packed a remarkable amount of ideas in a relatively limited amount of vinyl space. But when you're an emcee whose wordplay is as simultaneously surreal, dizzying and relaxed as Ferreira's, why wouldn't you go by your very literal initials, R.A.P.? His latest release feels effortless, mellifluous, as intoxicating in its rich production, courtesy of Jefferson Park Boys, as is it is through Ferreira's alternately affecting and labyrinthine turns of phrase. In the charming domesticity of "LAUNDRY," he ponders, "I wonder if Chance the Rapper do his own laundry…", whereas on the laid-back boom-bap of "Leaving Hell," he reads a back-and-forth about the meaning of life on a gas station bathroom wall. Everyday life is given a strange kind of magic through Ferreira's lens, while his cosmic puzzles are presented as oddly accessible. It's not as if it was a surprise that Ferreira was capable of a collection of hip-hop this strong, but Purple Moonlight Pages feels extra plush, extra lush, and eminently bingeable. – Jeff Terich
---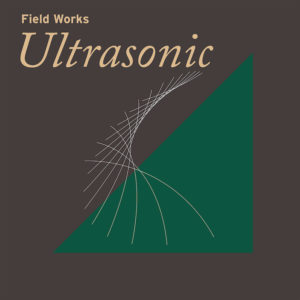 Field Works – Ultrasonic
Field Works isn't a band, but rather a concept—Stuart Hyatt began releasing compilations of his reworked, remixed field recordings in 2018, inviting other artists like The Field and Dan Deacon to deconstruct and reconstruct his found sounds into proper musical compositions. Ultrasonic is the third in a series, this time drawing focus to the sounds of bats' echolocation. It's an unusual way to frame a musical project, these flying, squeaking creatures appearing in 14 tracks by 14 artists, but it results in some unusually beautiful and haunting music. Eluvium creates a melodic and beautiful lullaby with bat communiques acting as a percussive element on "Dusk Tempi", while Christina Vantzou crafts an unsettling, Lynchian drone on "Music for a room with a vaulted ceiling." It's a portal into a mysterious, nocturnal world that's as magical as it is strange. – Jeff Terich
---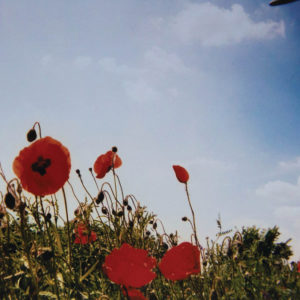 Fluisteraars – Bloem
Fluisteraars had already established a small but impressive catalog of artful black metal before delivering their coup de grace. The band's strongest and most eclectic set of compositions to date, Bloem finds Fluisteraars emphasizing beauty over darkness, grace over intensity. Their songs lean heavy on melody and texture, using traditional black metal tropes as a stepping stone toward something more richly layered and unconventional. It's often what they add to each track that sets it apart, however, like the touches of brass and piano in "Nasleep," or the acoustic strums on "Vlek," that take their music to a transcendent level, reflecting a grace that often gets lost under blast beats or goblin screams. Considering the band's name translates to "whispers," it's only natural Fluisteraars would trade the stale stench of brimstone for a fertile field in bloom. – Jeff Terich
---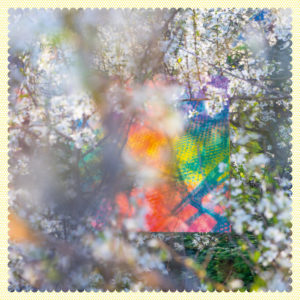 Four Tet – Sixteen Oceans
I often hear something along the lines of, "This record has such a consistent sound" framed as a compliment in discussions of electronic music. And it makes sense: Consistency can make a record all the more immersive. But what about a record that moves from place to place, exploring a variety of different worlds on the same album? That's the joy of Four Tet's new record Sixteen Oceans. I said elsewhere that the record seemed to have healing properties, and maybe that's in part due to its evocation of the natural and domestic worlds, its way of going from the personal to the cosmic in a matter of seconds. The pulse of the club runs through it, giving you something tangible to latch onto—this isn't ambient music. However, songs like "Insect Near Piha Beach" and "Mama Teaches Sanskrit" recall ambient music's capacity for tapping into something soothing in life itself, whether embodied in an insect skittering over a log or in a mother's love. – Tyler Dunston
---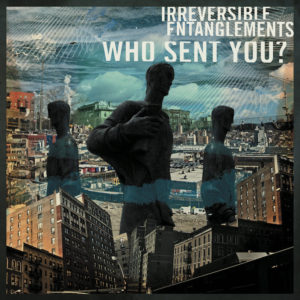 Irreversible Entanglements – Who Sent You?
I mean, let's face it: Irreversible Entanglements—this combustible free-jazz outfit, made up of members from Washington D.C., Philadelphia, and New York, who met during a Musicians Against Police Brutality concert in 2015 protesting the murder of Akai Gurley by an NYPD officer—saw this coming. Piloted by MC/poet Camae Ayewa, aka Moor Mother, and featuring saxophonist Keir Neuringer, trumpeter Aquiles Navarro, bassist Luke Stewart, and drummer Tcheser Holmes, Irreversible Entanglements weave aggressively intense Black forms of rhythmic expression, illustrative, gut-wrenching poetry and complex beats into evergreen tapestries into a frenetic state of what it is. "At what point do we stand up?" asks Moor Mother during "The Code Noir/Amina." After taking a pause and reloading that sentiment with rage, she follows with "At what point do we give a shit?" repeating with blunt frustration. Over the course of five pummeling tracks, Who Sent You? converts itself into a timely compass predicting the fire, this time. – John-Paul Shiver
---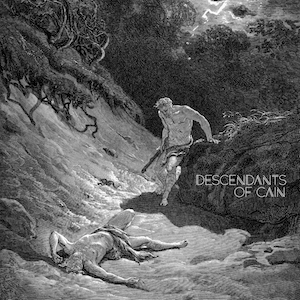 Ka – Descendants of Cain
Ka's music is often described in terms of how it relates to vintage hardcore hip-hop, but as times goes on that no longer seems to apply. There's no boom, no bap. The Brooklyn rapper isn't so much an old-schooler as he is a proponent of an analog aesthetic within a much more atmospheric and increasingly less beat-dependent style of hip-hop. Descendants of Cain, produced by Ka as well as featuring his characteristically stoic and chilling narratives, is the latest in an ongoing series of extended metaphors. Where before he leaned on Greek mythology, chess and samurai lore to tell stories of violence around him as he was growing up in the '80s, Cain takes its cues from the Good book. His verses are rife with allegory, chilling storytelling, and occasional puns ("As long as I'm able/Abel-bodied…"), a pervasive sense of dread permeating every track. Every moment feels like it hangs in the air, just waiting for the snap of a snare that never comes. Some tension is too thick to cut with a drum machine. – Jeff Terich
---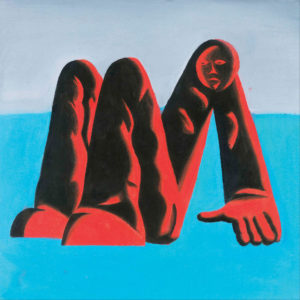 King Krule – Man Alive!
Archy Marshall returns to the ooz with Man Alive!, his third album as King Krule. Marshall practically perfected his sound—throbbing and disorienting, like a hangover at 3 a.m.—on 2017's The OOZ, and in the spirit of not fixing what ain't broke, Man Alive! exists in the same subterranean space, melding post-punk with jazz and trip hop. Under Marshall's bloodshot gaze, smartphones, supermarkets, transmission towers and airplanes all symbolize urban decay and social alienation. Everyone in these songs is searching for something, whether they try to find it in people or substances; they might wake up on the sidewalk after a long night of drinking, but they also might find their way back home, into the arms of the one who completes them. You, the listener, might feel lonely listening to Man Alive! But it also might make you feel less alone. – Jacob Nierenberg
---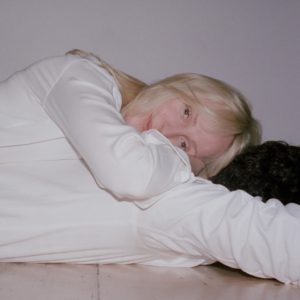 Laura Marling – Song for Our Daughter
Laura Marling's seventh studio album is her first to actively venture away from confessional songwriting. Instead, Marling tasked herself with creating a musical guidebook for its hypothetical dedicatee about the complex experience of being a young woman: "how would I guide my daughter, arm her and prepare her for life and all of its nuance?…I want to stand behind her and whisper in her ear all the confidences and affirmations I had found so difficult to provide myself." The result is some of Marling's finest songwriting yet, bolstered by gorgeously minimal instrumentation. Her timeless vocals and acoustic guitar are front and center, fleshed out by perfectly placed flourishes of pedal steel, piano, strings and percussion that create a sense of intimacy and warmth. Released while much of the world was on lockdown, the tranquility of Marling's music and the wise-beyond-her-years groundedness of her lyrics are a comforting and familiar presence, and a reminder that some things are in fact constant. – Emma Bauchner
---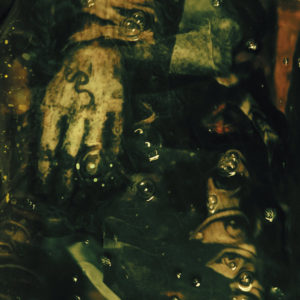 Oranssi Pazuzu – Mestarin Kynsi
Every Oranssi Pazuzu album seems to grow bigger and more awe-inspiring than the last. The Finnish band—who could very well hail from another planet—expand their sonic universe on Mestarin Kynsi, still delivering the hallucinogenic and strange psychedelic black metal they've made their stock in trade. But it's grown even more stylistically expansive, more unpredictable, altogether alien. Every track feels like being sucked through a portal into an unknown dimension, with demonic figures to greet you on the other side—in the case of "Uusi teknokratia," the 10-plus-minute first single, it's more like a series of connecting flights to different stages of hell. At their most terrifying, however, Oranssi Pazuzu still deliver something stunning, and at their most elegant they manage to stir up untold creeps. Mestarin Kynsi is at once a triumph for progressive metal and sonic horror. – Jeff Terich
---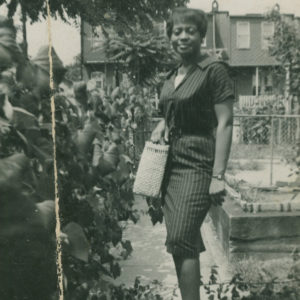 Jeff Parker – Suite for Max Brown
Jeff Parker, the longtime guitarist for the sonically adventurous Chicago–based quintet Tortoise, took a fall 2018 residency at the Headlands Center for the Arts in Sausalito and engineered a post/deconstructed new language of syncopation for the jazz realm on his uncommon and beautiful Suite For Max Brown. "Fusion Swirl" and "Go Away," two songs embedded with a keep-it-moving bassline and a densely compacted Elvin Jones-type drum uproar, finds Parker going one-man-band fanatical, running electric and bass guitar duties, samplers, percussion, and vocals—using digital cut-ups and tweaking pre-recorded improv jam sessions. "Go Away," which features Paul Bryan on bass and vocals, Makaya McCraven rinsing the bejesus outta the drum kit, and Parker handling electric guitar, we get a popcorn-seat-view to an outfit running ʻtings. Enraptured in the throes of rhythmic ecstasy, handclaps, color chords on the guitar, and chants of "Go Away" from the players. It's it a free-jazz blitzkrieg of a session and album. – John-Paul Shiver
---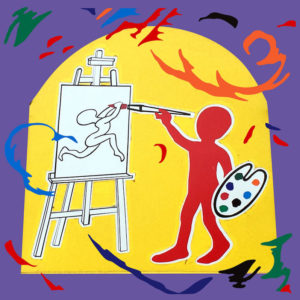 P.E. – Person
New York industrial/post-punk group P.E. formed out of necessity, when both Pill and Eaters were each short one member when asked to play a show. They opted instead to make noisy noir lemonade with a new collaborative project, one that paired the former's agitated no wave post-punk sound with the latter's abrasive electronic textures. Their debut album, Person, seamlessly blends playful abstraction with heavy pulses and beat-driven immediacy. Sometimes it takes the form of harsher proto-industrial synth-pop, as in "Top Ticket." Sometimes it's unapologetically immediate summer-jam pop (with saxophone and more than a few harsh effects), as on "Pink Shiver." That it's a catchy pop record that also happens to at times be an intense experimental record doesn't make it a irreconcilable contradiction—that makes it one of the most endlessly fun listens of the year. – Jeff Terich
---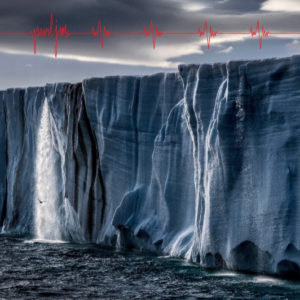 Pearl Jam – Gigaton
I lost Pearl Jam's plot at the turn of the century; Yield and Live on Two Legs were the last PJ albums that stuck with me, and I purchased Binaural but I'm not proud of it. There have been good radio cuts from interceding albums, but the Talking Heads feel of "Dance of the Clairvoyants" made me legitimately curious to see what they had pulled off for Gigaton. Sure, that track ended up a sonic outlier, but the rest of the album recalls how they built their legend in the first place. The front half suggests the relentless nature of their Seattle come-up ("Superblood Wolfmoon," the Nirvana-aping "Quick Escape"), while the back half recognizes their introspective influences from California and country ("Buckle Up," "River Cross"). Arguably some of the best at what they did for so long, that they have returned to form on record after so long is worthy of recognition. – Adam Blyweiss
---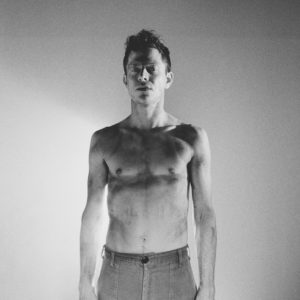 Perfume Genius – Set My Heart on Fire Immediately
Mike Hadreas has long viewed his body as a cage—"cracked, peeling / Riddled with disease," as he once described it. But on Set My Heart on Fire Immediately, his fifth outing as Perfume Genius, Hadreas sings about bodies, including his own, like they're things of beauty. He catches a glimpse of himself in the mirror and feels comfortable in his own skin, for a fleeting moment, on "Without You." He imagines summoning a new body—"carving [its] lung," "burrowed in [its] spine"—on the ghostly, Mark Hollis-esque "Moonbend." And sometimes, he even feels like dancing: Hadreas' body, dirty and graceful, rolls and bends and sways in the music videos for "Describe" and "On the Floor." And it's all set to some of Hadreas' most vividly rendered music yet—by turns bold and plaintive, Set My Heart on Fire Immediately is another grand statement from one of our finest songwriters. – Jacob Nierenberg
---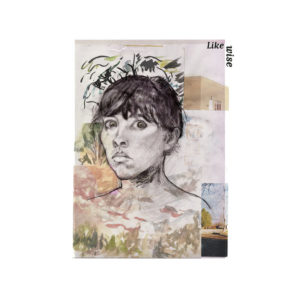 Frances Quinlan – Likewise
As a lyricist, Frances Quinlan has some of the best details in indie rock; on Likewise alone, we have book marginalia, cannibalistic pigeons, water-supply-compromising lake algae, archaeological scams—all of these particulars enrich Quinlan's storytelling. Her vocal melodies are as intricate as her lyrics, simultaneously catchy and circuitous. The addition of strings and synths to accompany Quinlan's favored guitars makes the album a lush experience, though the songs are skeletal enough to put Quinlan's stories—and her inimitable voice—front-and-center. There's a freedom to the record, perhaps even more so than in her work with Hop Along. In an interview with Rolling Stone, Quinlan said she took inspiration from Nick Drake's "Hazy Jane II," which, though meticulously crafted, is one of Nick Drake's freest recordings. There's a similar energy on Likewise, an album that takes risks, has fun, but never sacrifices care or urgency in the process. – Tyler Dunston
---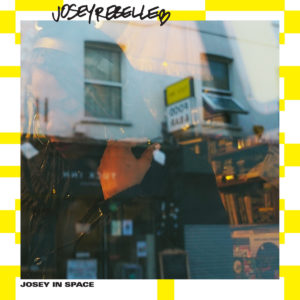 Josey Rebelle – Josey in Space
Listen. You can Google celebrated Rinse FM DJ Josey Rebelle and get the excellent DJ Mag cover story on her written by Chal Ravens, who documents the long and arduous journey she took from being a teenage drum-and-bass record collector to applying for enrollment to the London School of Economics with a 10,000-word essay on acid house. But if you want an audio journey, break out that same Google machine and buy Josey in Space right now, her all-encompassing 20 song mix for Beats In Space. This Black woman from the North London neighborhood of Tottenham, where she still lives today, connects dots, makes correlations, and lays out a 30-year trajectory on the overriding influence artists from the African diaspora have contributed to electronic music. Mixed with care, patience, and not one "look at me" moment—a commonplace occurrence on the lauded DJ Kicks mixed comps—Josey in Space is the Ph.D. in amplified music that so many less than interesting cookie-cutter producers could afford to take for a mere 20 bucks. Keep teaching, Josey! – John-Paul Shiver
---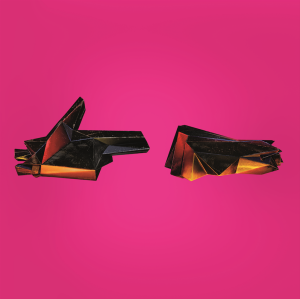 Run the Jewels – RTJ4
A new Run the Jewels album always seems to show up just when we need it. The last time we caught up with Killer Mike and El-P, America had just elected a devil in a bad toupee and a spray tan as president. This time, the world's on lockdown due to a pandemic—oh, and all the injustices that they've rapped about before are still happening. And of course, they released it for free. More concise than its predecessor, concentrated and potent, RTJ4 is as hard as Run the Jewels have ever sounded, a half-hour and change of sobering grievances offered up with typical trash talk, occasional kitsch and action-hero tag-team escapism (introducing: Yankee and the Brave). Mike and El never sound as if they're having anything less than a complete blast even when speaking truths that are hard to swallow. The sound of revolution? That remains to be seen, but it's sure as hell the soundtrack of fighting another day. – Jeff Terich
---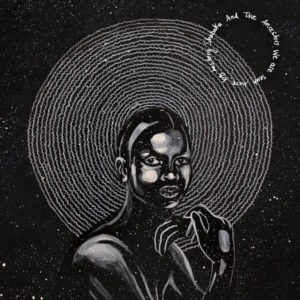 Shabaka and the Ancestors – We Are Sent Here by History
The title of We Are Sent Here by History seems to suggest that Shabaka and the Ancestors have traveled backward through time. Indeed, their alternately atmospheric and frantic take on spiritual jazz is a sound that seems to bring a century-old tradition into the future. Their second full-length album is powerful and mysterious, a swirl of explosive solos and vocal invocations—a cryptic message from a distant world that's as much a warning as a celebration. That warning is one that's proven all too relevant, even prophetic in 2020—that in order to build a better world, we must destroy the one that holds us back. It's not the sound of apocalypse, however, but of hope. Death and rebirth are inextricably intertwined, and these 11 impassioned, transcendent compositions are our escorts through that ethereal portal. – Jeff Terich
---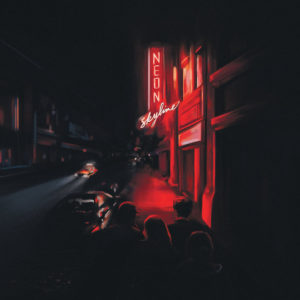 Andy Shauf – The Neon Skyline
Former Saskatchewan resident Andy Shauf uses '70s AOR arrangements, laissez-faire grooves and freaky-folk concoctions making The Neon Skyline—his ode to a night of revelry and brooding thought—a moving picture that tracks a young man's slow promenade towards adulthood. Through interconnected moments, flashbacks to different times, our narrator goes to his neighborhood dive, finds out his ex is back in town and calculates the personal math by way of eleven, blustery, reedy woodwinds songs. Packed with charming moments, The Neon Skyline reveals Shauf's characters as tenderhearted, from bar buddies to close-knit friends, who, over the course of a drinking night, share countless jokes and poignant asides with each other. Cozying up to the folky-pub rock storytelling of Al Stewart, we become just as affected by Shauf's warbled accent and biting observations: "I looked in my fridge, it was a dark scene so I buttered some bread." Such lines are commonly spoken by our unidentified "poor situation-reader" who waxes on life's what-ifs. Revives some vignettes about the one that got away, while accelerating his "cold can" buzz, and pondering "Does she want me back?" In lieu of defining what he wants for himself. – John-Paul Shiver
---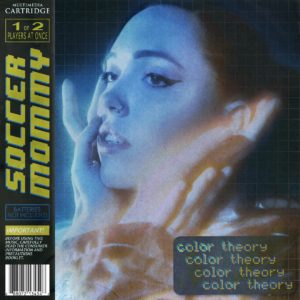 Soccer Mommy – colour theory
Sophie Allison was just 20 years old when her debut studio album came out; Clean's instant appeal was just as much in its catchy indie rock hooks as its thoughtful depictions of adolescence and first love. Two years later, she's returned with something a few shades darker. Although color theory isn't a far cry from its predecessor sonically—if anything, these songs have more of a cleanly-produced pop sensibility to them—its lyrics delve into much deeper territory. Allison, who described the album as "an expression of all the things that have slowly degraded me personally," depicts her struggles with depression, anxiety, self-doubt, and inner demons with devastating honesty and relatability. The disconnect between the bright, shimmery melodies and gut-wrenching lyrics gives these songs all the more bite. color theory is an unflinching glimpse beneath the surface of one of indie rock's most intelligent young stars—and it doesn't hurt that these songs are so catchy. – Emma Bauchner
---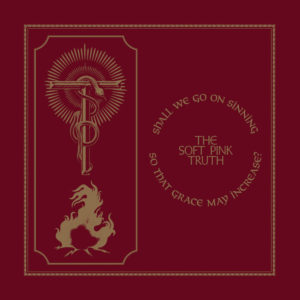 The Soft Pink Truth – Shall We Go On Sinning So That Grace May Increase?
Drew Daniel's home away from Matmos had always relied on the stunt, the challenge, to inform its songs and albums. Shall We Go On Sinning So That Grace May Increase? is the first release in this particular catalog to use theme instead of genre to guide its house-music experiments. Where once The Soft Pink Truth rebuffed the aggression of other musics by reflecting their lyrical and instrumental conventions back at them, here Daniel builds a largely ambient sanctuary deflecting the slings and arrows of today's divided, divisive world. It is his most joyful, peaceful, and cohesive solo work yet. – Adam Blyweiss
---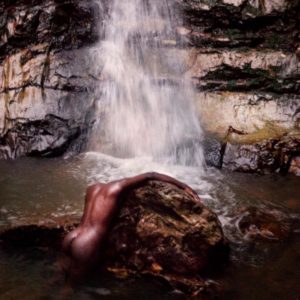 Moses Sumney – græ
Moses Sumney released the first half of his stellar sophomore album, græ, back in February—he could have left it at that and it still would have made our list. On his debut, Aromanticism, Sumney's featherlight vocals seemed suspended in empty space, and its follow-up finds daring, dazzling ways to fill that empty space. græ's rich palette of musical and emotional tones ranges from orchestral art rock to fluttering jazz fusion, with Sumney rejecting masculinity's more toxic traits on "Virile" and losing himself in space on "Gagarin," which sounds like a torch song lit by a solar flare. Yet the record's more adventurous moments make its more intimate ones, like "Polly" and "Me in 20 Years", all the more disarming. græ is the rare double album that wholly justifies the length of its runtime, its indulgences not signs of vanity but of experimentation—of an artist pursuing his vision in every direction it sprawls. – Jacob Nierenberg
---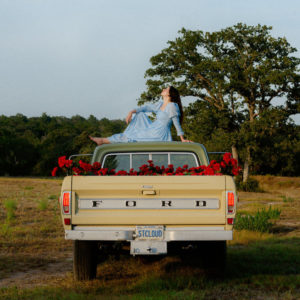 Waxahatchee – Saint Cloud
Waxahatchee's new record is proof that you don't have to reinvent the wheel to make something revelatory. Though working in an established tradition and taking inspiration from songwriting luminaries ranging from Lucinda Williams to Bob Dylan to Joni Mitchell, Katie Crutchfield melds country/Americana, pop, and indie rock in a way that feels undeniably fresh. The production is disarmingly clean, especially given Waxahatchee's penchant for noise on previous records, but when the turbulence melts away, the songcraft still speaks for itself. These songs are crystalline, immaculate, and calming. It doesn't hurt that the lyrics are as sharp as ever—by turns searing, honest, and full of wisdom. Lines like, "The myth won't love you like no other babe" and "Real love don't follow a straight line" have been drifting around in my head ever since Saint Cloud's release. – Tyler Dunston
---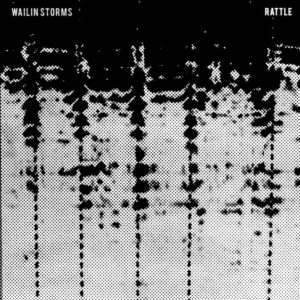 Wailin Storms – Rattle
The sound of apocalypse in 2020 is arguably that of complete silence, the Covid-19 pandemic forcing everyone indoors and away from public celebration. (Just how successful "reopening" is remains to be seen.) Wailin Storms offer an entirely different soundtrack to Armageddon, however, steeped in noise-rock feedback, crushing rhythms and fire-and-brimstone gospel and Delta blues. The North Carolina band's punk-blues-on-amphetamines sound on Rattle is punchier, more brutal than it's ever sounded, with a tension and immediacy that make tracks like "Rattle" and "Glass" among the heaviest and most devastating sounds that 2020 has on offer. If the darkest days are in sight, Wailin Storms herald their arrival with a scream rather than a whimper. – Jeff Terich
---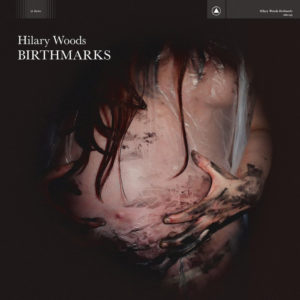 Hilary Woods – Birthmarks
Irish singer/songwriter and ominous aura conjurer Hilary Woods couldn't have known when she made Birthmarks that most of 2020 would be spent with the global population in a state of fear and hibernation, but here we are. Her second album merges the nocturnal with the subliminal, acoustic with industrial. At her dreamiest she's within reach of something eerie and spectral, gentle traces of strings caressing an unseen world; at her most intense, backed with production from Norwegian industrialist Lasse Marhaug, she unearths some utterly horrifying demons. It may come as a surprise that beneath the darkness is a sense of hope—a self-realization that Woods refers to as the "birthing of the self"—but the process of creation, whether a piece of art or a human being—sometimes involves a little noise and a little agony before that beauty can see the light of day. – Jeff Terich
---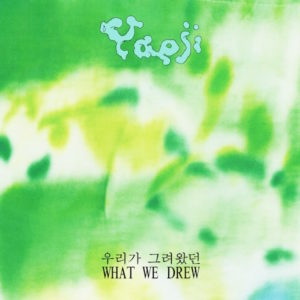 Yaeji – What We Drew
A quietly tumultuous record, Yaeji's big-label debut is a mixtape that manages to both mourn and celebrate conflicting imagery: long-standing stereotypes of Asian drive and success, and the roaming spirit of the modern zoomer. She throws everything at the wall and everything sticks, from her curated list of industry co-conspirators contributing production and verses to her patchwork quilt of muted house and mumbled rap. She's also tender and vulnerable, wondering about big questions like love and celebrating small successes like drinking enough water. What We Drew may not feel fully-formed, but it beckons you to follow Yaeji to what's next. – AB
---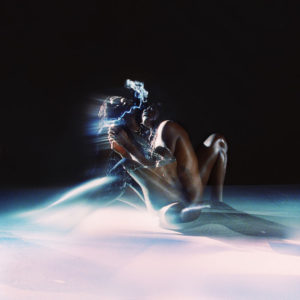 Yves Tumor – Heaven to a Tortured Mind
I wasn't expecting accessibility from Yves Tumor's Heaven to a Tortured Mind, and at first I didn't get it. At its best, the album has the disorienting effect of several very different songs playing over each other. Opening track "Gospel for a New Century" kicks things off with a magisterial brass sample, slides into a sexy R&B groove, then suddenly swerves into a kind of boneheaded hard-rock chorus. These elements do not intuitively fit together, and by the end of the track they're clanging together in a delirious swirl, competing for your attention. But what emerges from that cacophony—or from the howling horror of "Medicine Burn," or from the airy interlude "Hasdallen Lights"—is recognizably pop and infectiously catchy. If there's one uniting influence to this record—and that seems a little reductive, given how much is crammed into its 36 minutes—it's probably the sexy, high-dramatic flair of Prince. There's a point on this album—the spectacular, unadorned, slow-burn power ballad "Kerosene!"—that almost dares you to imagine a future Yves Tumor performance at Super Bowl LXXX. In a way, that's this album's most striking, jarring accomplishment. – Sam Prickett
---
Support our Site—Subscribe to Our Patreon: Become one of our monthly patrons and help support an independent media resource while gaining access to exclusive content, shirts, playlists, mixtapes and more.