Run the Jewels share "JU$T" video, announce cannabis collaboration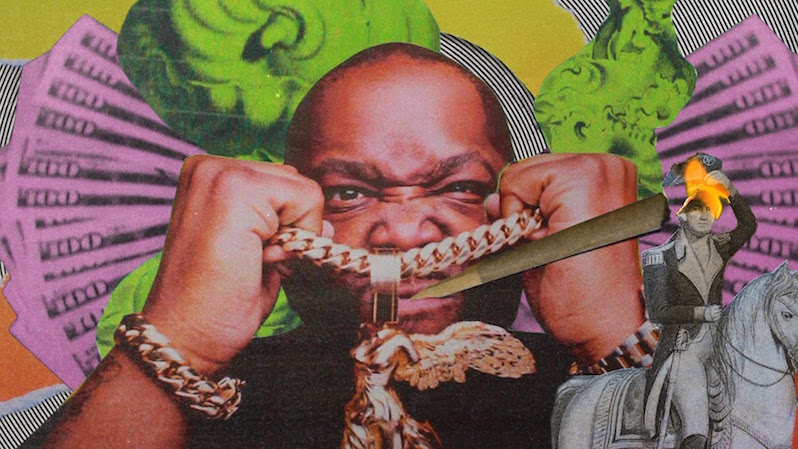 Run the Jewels have just shared the new video for "JU$T," from their recently released album RTJ4. Directed by Winston Hacking, the clip features collage stop-motion animation that matches the pointed social and political critique of the song. "I worked closely with Run The Jewels to create a satirical time-capsule of 2020 thus far, capturing the sentiment of their song using collage animation," Hacking says in a press release. "Drawing on the influence of Public Enemy's classic 'Shut 'Em Down' video, we combined cut up images from contemporary and historical events into a psychedelic protest vignette, a visual fuck you to systemic racism." Watch the video below.
Run the Jewels have also announced a new collaboration with cannabis producer LEMONNADE. It's called "Ooh La La" and it's a hybrid strain with a spice cake and vanilla frosting aroma, and a sensory heightening head high, according to the website. Find more information here.
RTJ4 is on our list of the 33 Best Albums of 2020 So Far.