Premiere: Saccharine build up a lush indie rock anthem on "Follow Me Into the Shallows"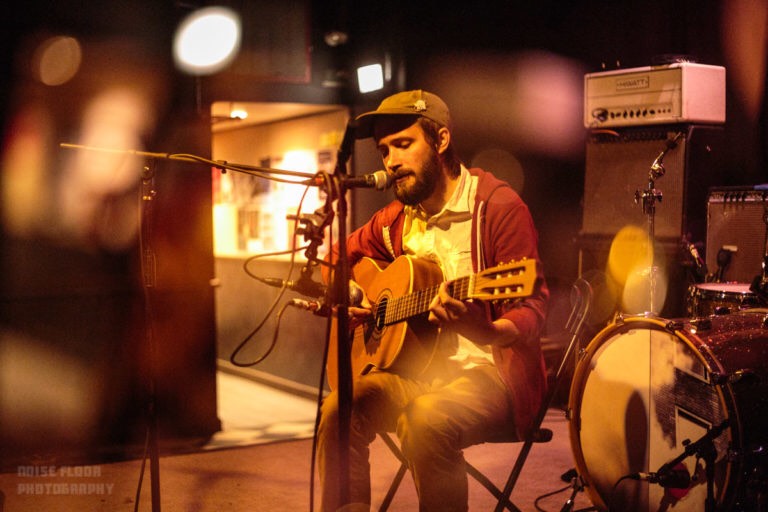 On Friday, Somerville, Massachusetts indie rock artist Saccharine, aka Kevin King, will release new album Hollow Space via Disposable America. And today, Treble is premiering a new track from the album, titled "Follow Me Into the Shallows." The track starts out quiet and intimate, with the sort of hushed mystery that Phil Elverum used to create under his The Microphones moniker, but before long it builds up into something bigger. It's a lushly arranged track that balances a lot of gorgeous elements, and even a little George Harrison-style guitar riffing in the chorus.
Here's what King said about the track: "I walked home after shoveling two drinks down my throat at a bar I didn't want to be at and sat on my bedroom floor and wrote this song. It started out being about my carpet and then I turned it into a world where I was anywhere but where I was at that exact moment, walking straight into the sea."
Listen to the Saccharine "Follow Me Into the Shallows" stream below.
Saccharine Hollow Space tracklist:
1. Hollow Space
2. Follow Me Into The Shallows
3. Out The Door
4. Short Days
5. Clattering
6. Let Me Sink
7. Vallejo
8. Pumpkin Guts
9. The Underside of Leaves
10. Hollow Space pt. II