Sade announces vinyl box set, This Far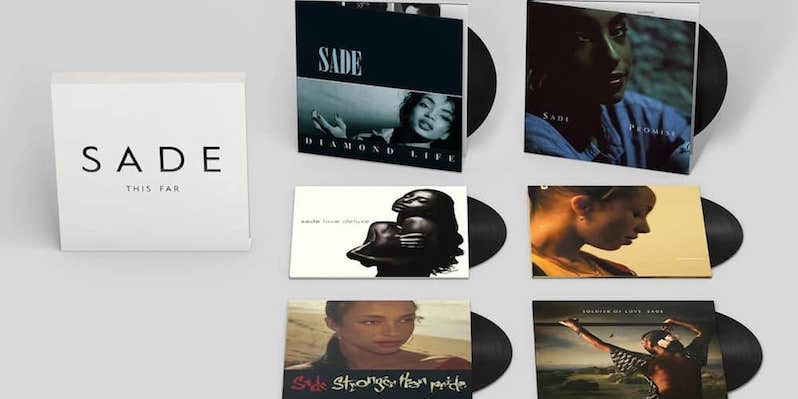 Sade has announced a vinyl box set. The UK group, fronted by Nigerian singer Sade Adu, will release This Far on October 9. The box set contains vinyl versions of all of their albums: 1984's Diamond Life, 1985's Promise, 1988's Stronger Than Pride, 1992's Love Deluxe, 2000's Lovers Rock and 2010's Soldier of Love. The group—comprising Adu, Stewart Matthewman, Andrew Hale and Paul Denman—remastered the collection at Abbey Road Studios, and each record is pressed on 180-gram vinyl. A press release for the collection also notes that the title of the collection "suggest the band's studio work may not yet be fully complete." The world needs new Sade music more than ever, so that would be fantastic news.
Sade's last new music was 2018's "Flower of the Universe," featured on the soundtrack to A Wrinkle in Time.
Sade's Diamond Life is featured on our list of 10 Essential Sophisti-pop Albums.