10 Essential Sophisti-pop albums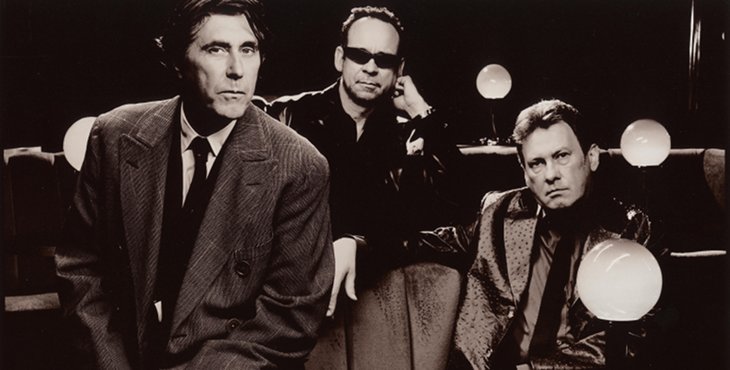 Let's put away our punk rock attitudes and indie rock pretense for a moment, and revisit an era where more meant more — and more where that came from, while you're at it. In the UK and United States (but mostly in the UK), the new wave era had given rise to a slightly more adult style that emphasized sounds borrowed from soul and jazz. Big synths, big horns, big blazers — it all adds up to a sound with a charmingly bright sheen. They called it sophisti-pop, and though the '90s mostly sent it back into hiding, it never really died. You could even argue it's cooler right now than it has been for decades, what with Bryan Ferry touring and making an appearance on Todd Terje's space disco masterpiece It's Album Time, not to mention newer releases by Rhye and Destroyer that recaptured the glossy glamor that made the sound so appealing back in the 1980s. (Also, Johnny Hates Jazz, Sade and The Blow Monkeys are still making records, in case you were wondering.) The time seemed right to give the genre its due, so we're raising a glass to horn sections and jazz guitar licks with our 10 Essential Sophisti-pop albums.
---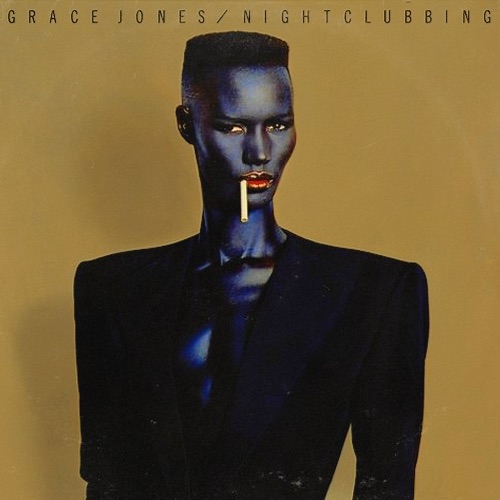 Grace Jones – Nightclubbing
If you remember much about the '80s, there's a good chance you know Grace Jones from something other than her music. Jamaican-born Beverly Grace Jones also made appearances in Conan the Destroyer and A View To a Kill, and was considered something of a muse by Andy Warhol. Jones' musical career, however, found her occupying a unique niche — one that nobody's really eased into since. Somewhere between art-pop and dub, Grace Jones' Nightclubbing is, ostensibly, a reggae album based on its rhythms alone — and famed dub producers Sly and Robbie provide most of those rhythms. But in terms of atmosphere and melody, there's nothing roots or rude-boy about it. Jones navigates a lush landscape of surrealist synth-pop, heavily comprising covers of songs by Bill Withers ("Use Me"), Astor Piazzolla ("I've Seen That Face Before (Libertango)") and the title track (Iggy Pop). But when Jones and her impeccably tuned band kick into funk mode on "Pull Up to the Bumper" and the Sting-penned "Demolition Man" (later performed by his own band, The Police), Nightclubbing — which was NME's No. 1 album of 1981 (!) — ascends to a tapestry of pitch-perfect indulgence. – JT
---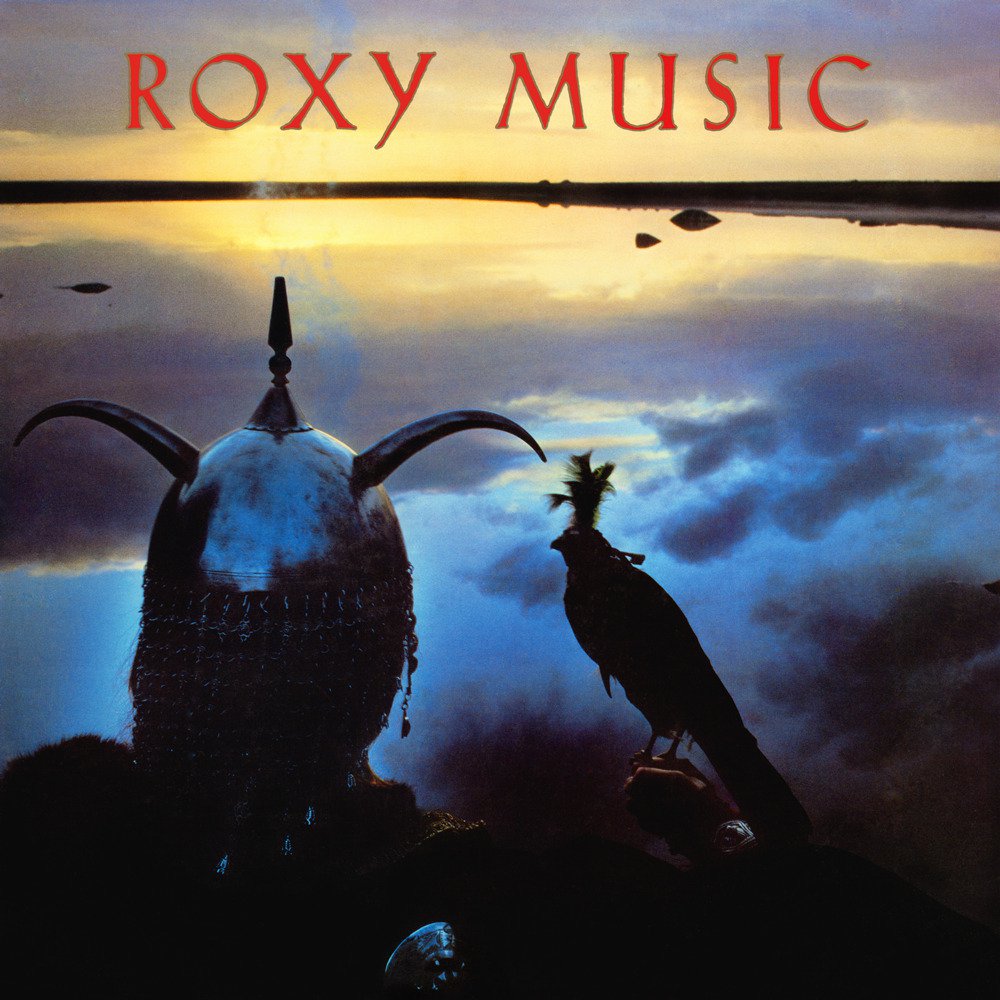 Roxy Music – Avalon
Sure, Roxy Music's greatest gift to the world might have been the bizarre, somewhat ambient proto-punk the band created while Brian Eno was on their roster. But it would be a crime to discount the group's later work; refined, elegant pop rock that kept just enough weirdness in tow to keep audiences guessing. The indisputable peak of the group's latter stage is Avalon; a 40-minute cruise on smooth, synth-heavy, jazz-sprinkled waters. And on that voyage Bryan Ferry, Andy Mackay and Phil Manzanera serve as co-captains, with Ferry's slick vocals riding top of soothing saxophone and airy synths. Early Roxy Music might have broken more musical barriers, but the line-up on Avalon taught a whole new generation of rockers how to keep it classy. – AK
---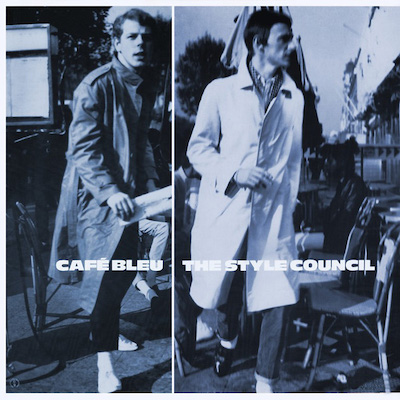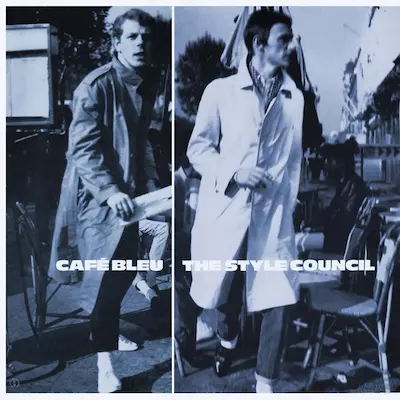 The Style Council – Cafe Bleu
Thumbing through the albums on this list, Cafe Bleu will stick out for it's distinct lack of synthesizer — a common factor in many groups slapped with the sophisti-pop label. But throughout Cafe Bleu —the proper studio debut by Paul Weller's post-The Jam group The Style Council — a mix of blue-eyed soul, jazz, and modern influences (for the time at least) made this record a sophisticated, progressive piece of pop. There are silky ballads ("The Whole Point of No Return," "The Paris Match"), hard-bop influenced romps ("Me Ship Came In!," "Dropping Bombs on the Whitehouse"), funky jams ("Strength of Your Nature," "Council Meetin'") more straightforward pop tracks ("Here's One That Got Away," Headstart for Happiness") and even a random-yet-fitting endeavor into hip-hop ("A Gospel"). Stylistically, Cafe Bleu is a bit of a grab bag, but one thing remains consistent through the record — a sophisticated sense of production and a strong emphasis on aesthetic over genre. – ATB
---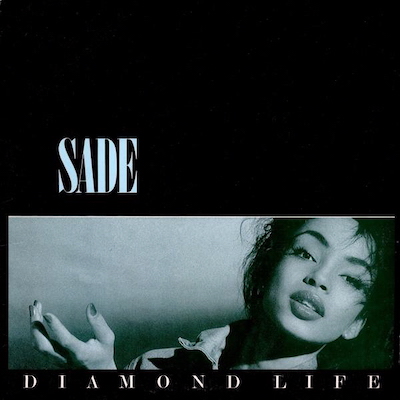 Sade – Diamond Life
There is no middle ground for assessors of the namesake band of Nigerian-British chanteuse Sade Adu. The music is either a punchline for the 1980s' sophisticated excesses, or a rare beacon of quality construction in pop music across three decades—pick a side, dammit. If Sade's on our list, odds are we place it in the latter camp. The former model leads a crew of old friends through a Miami Vice-ready debut connecting the dots between Duran Duran and Luther Vandross, between early solo Sting and late Roxy Music. "Your Love is King," "Hang on to Your Love," of course the sighing loveless anthem "Smooth Operator," and deeper cuts like "Sally" also suggest that it's not just Ms. Adu's voice that's cool like ice and glittering like diamonds. If more people played in the vein of Paul Denman's stout basslines and Stuart Matthewman's well-placed saxophone, the '80s might have sounded that much less hokey. – AB
---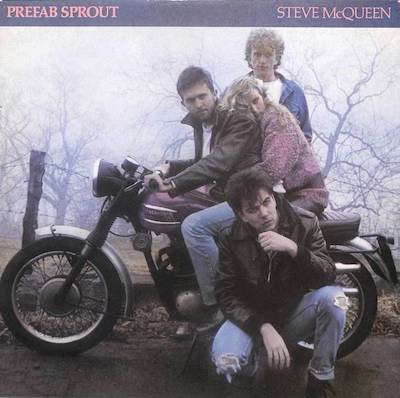 Prefab Sprout – Steve McQueen
When Prefab Sprout released their classic album Steve McQueen in the United States in 1985, it bore the name Two Wheels Good—presumably because of the motorcycle on the cover photo, but more importantly, because the estate of actor Steve McQueen wouldn't allow them to use his name. A peculiar bit of trivia for a peculiar album. Of all the records featured here, however, it's one of the more elegant and understated. The bleached-out '80s production—from Thomas Dolby, no less—is still an important part of its sound, but that sound is muted and gentle compared to, say, Scritti Politti. Its best songs—such as "Bonny," "Appetite" and "Goodbye Lucille No. 1″—work because of their subtleties, revealing gorgeous surprises at every turn. And even when the pieces fit a little awkwardly, like the odd interruption of banjo on "Faron Young," it works in its own peculiar way, largely because Paddy McAloon's songs are written tightly enough to withstand a little overproduction. Its reissued double-disc version in 2007 came with a set of acoustic versions performed by McAloon, and it makes perfect sense for Prefab Sprout to pull off such a move; even with everything stripped away, these are just damn good pop songs. – JT
---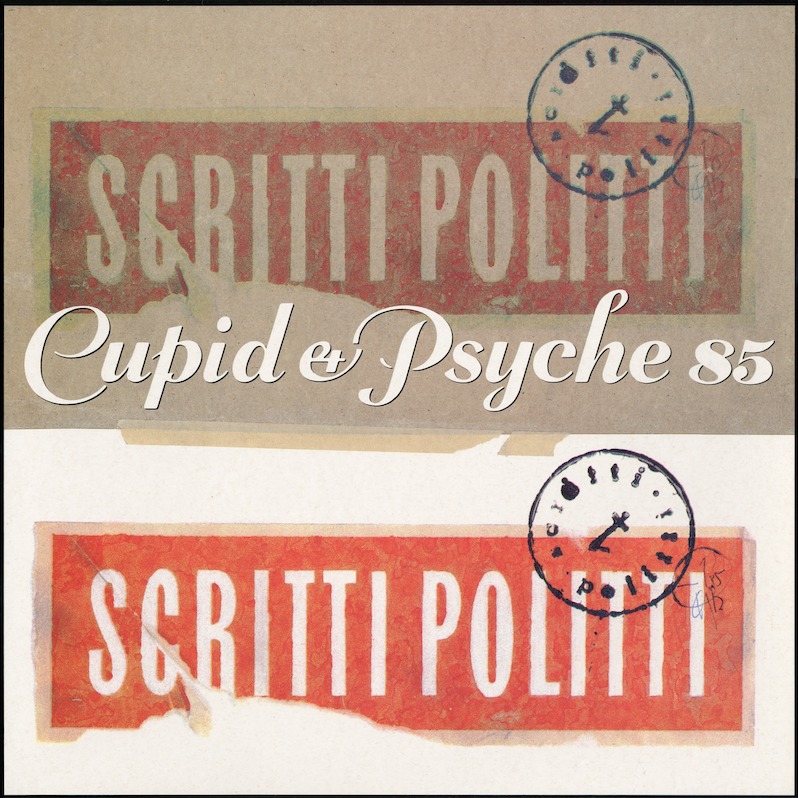 Scritti Politti – Cupid & Psyche 85
Green Gartside is far from the most prolific artist of the new wave era, releasing only five Scritti Politti albums in 31 years. But in 1985, he did manage at least one gorgeously sparkling gem of a sophisti-pop album, more or less justifying the subsequently sparse output. Cupid & Psyche 85 is a marvel of 1980s production — big synths, shimmering synths, exclamation points at the end of just about every musical phrase. And let's not forget Gartside's own silky smooth vocals, which are such a sweetly alluring confection that his deeply layered lyrics with literary and Biblical allusions slip by subliminally under the guise of a perfect pop song. It's as much a triumph of indulgently pristine production as it is an example of how to make big-budget pop that offers something well beyond immediacy and hooks. – JT
---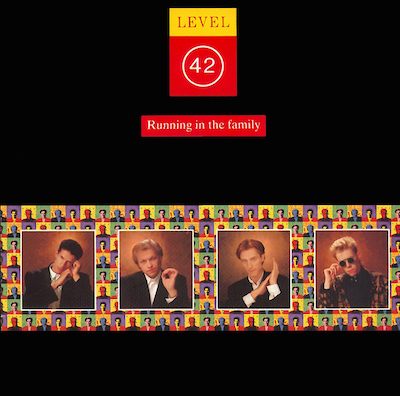 Level 42 – Running in the Family
By all accounts, Running in the Family shouldn't work today. Sonically, it's incredibly dated: the squawking synths scattered throughout the album feel like they were probably already passé in 1987, and there's a sweet, if cheesy earnestness to the production and the songwriting (take the lyrics "Can you feel me / Reaching out to you / I'm so lonely / Are you lonely too?" from "To Be With You Again," for example). But Running in the Family endures precisely because that datedness perfectly complements the album's theme of nostalgia. "Children Say" urges listeners to embrace ephemerality, while the title track reflects on the uneasy relationship between generations ("We only see so far / And we all have our daddy's eyes / Looking back it's so bizarre"). It's hard to think of music that better reflects such themes than Running in the Family's uncompromisingly contemporary sonic palette — and with Mark King's compulsively dance-y basslines, it's not like the album isn't fun anyway. – SP
---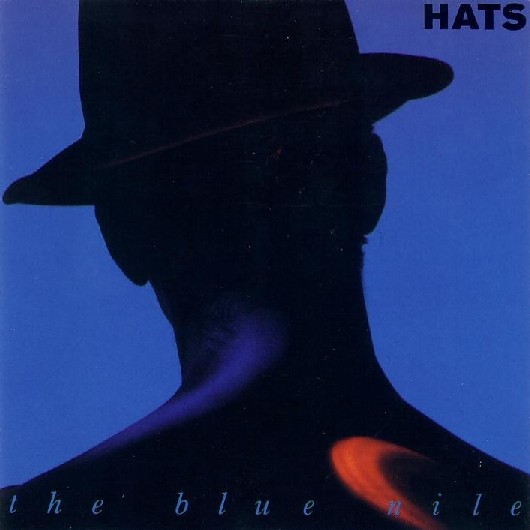 The Blue Nile – Hats
The Blue Nile's Hats is elegant; what it's not is indulgent. There's nothing about the album that feels overstuffed or overproduced, its '80s-era synth-laden production curiously restrained and tasteful, with open spaces between its melancholy hooks. At times it threatens to veer close to where Talk Talk had gone the year prior with Spirit of Eden, but ultimately remains a pop album, albeit one that exists in the late night hours, when the rest of the world is quiet but your regrets-filled conscience just won't pipe down. There are moments of urgency and animation, like the pulsing beat of "Headlights on the Parade" or the big synth bass backing of "Seven A.M.", but much of Hats' power is in its quiet moments, like the jazzy lullaby "From a Late Night Train." Hats is sometimes sad, often romantic and curiously beautiful, finding timelessness in an era that defied such a thing at all costs. – JT
---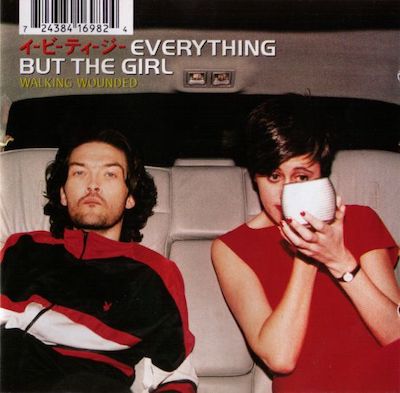 Everything But the Girl – Walking Wounded
The Hull, England duo of Tracey Thorn and Ben Watt had slogged through a variety of classy musical guises for a dozen years when Brooklyn DJ Todd Terry got a hold of "Missing" from 1994's Amplified Heart, remixing them into the stratosphere. Two years later, this album found them buying fully into both the newfound fame and newfangled technologies. Where electronics once merely supported their guitar pop like a less intrusive Erasure, Walking Wounded replaced many of the duo's acoustics with reasonable digital facsimiles. Songs like "Before Today," "Wrong," "Single," and the title track have Watt pushing soft loops under Thorn's yearning vocals that suddenly seem a lot closer to subtle dance-diva commands and admonishments. With these reserved takes on drum 'n' bass, here is where sophisti-pop first touched the hem of the 21st century. – AB
---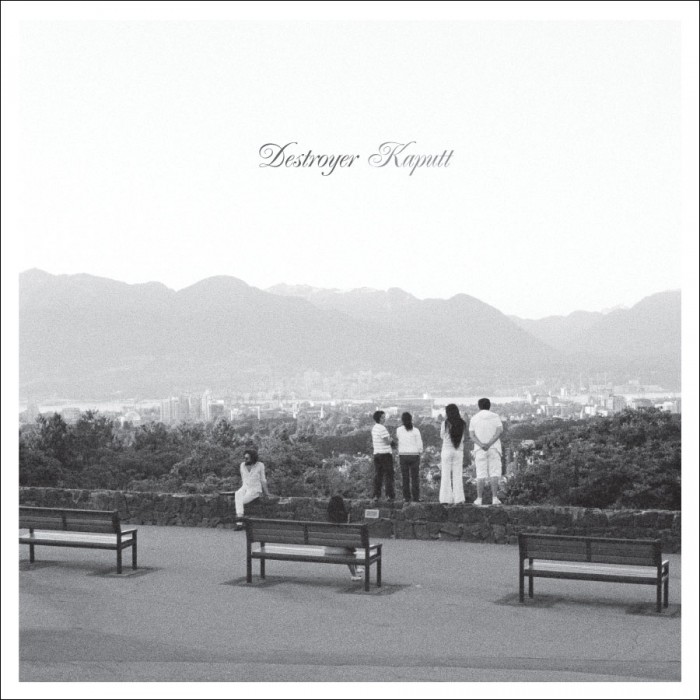 Destroyer – Kaputt
Call it a comeback or a revival, but Destroyer's Daniel Bejar has always made music with a sophisticated, dry allure — even before dabbling in the realm of moody, orchestral pop. But on Kaputt, Bejar took sophisti-pop appeal and filtered it through years of experience in modern ambient and pop work (with Destroyer as well as The New Pornographers). The result is an epic masterpiece that bottles up an '80s feel and releases it with an abundance of modern cynicism. There are traces of disco and dabs of chamber-pop but, at its heart, Kaputt is a sophisti-pop magnum opus. – ATB
---
Support our Site—Subscribe to Our Patreon: Become one of our monthly patrons and help support an independent media resource while gaining access to exclusive content, shirts, playlists, mixtapes and more.